NEXT UP: H-Town's 5A Boys competing in Rd. 2 of UIL Playoffs
Mar 27, 2023
Bradley C. Collier (VYPE)
Round one of UIL postseason soccer has come and gone, and the Houston reps did not disappoint.
Each team is now preparing for their latest obstacle that stands in the way of Title contention, as they advance to the Area round.
With competition occurring today and tomorrow, here are the H-Town teams (5A-Boys) fighting for the chance to move on to Regionals.
5A Boys Soccer
*Record Format: W-L-T (Tournament games not included)
*List is ordered alphabetically
A&M Consolidated Tigers
2022-23 Regular Season: 10-3-1/Finished 2nd in District 21-5A
Head Coach: Jarrod Southern
Bi-District:2-0 Win over Belton
Area Round Matchup: v. Austin L.A.S.A.
Baytown Lee Ganders
2022-23 Regular Season: 6-4-4/Finished 4th in District 17-5A
Head Coach: Jay Langlois
Bi-District:1-1 (5-4 Penalty Shootout) Win over Angleton
Area Round Matchup: v. Fulshear
Baytown Sterling Rangers
2022-23 Regular Season: 8-4-3/Finished 3rd in District 17-5A
Head Coach: Bryan Hayman
Bi-District:2-0 Win over La Porte
Area Round Matchup: v. Houston Wisdom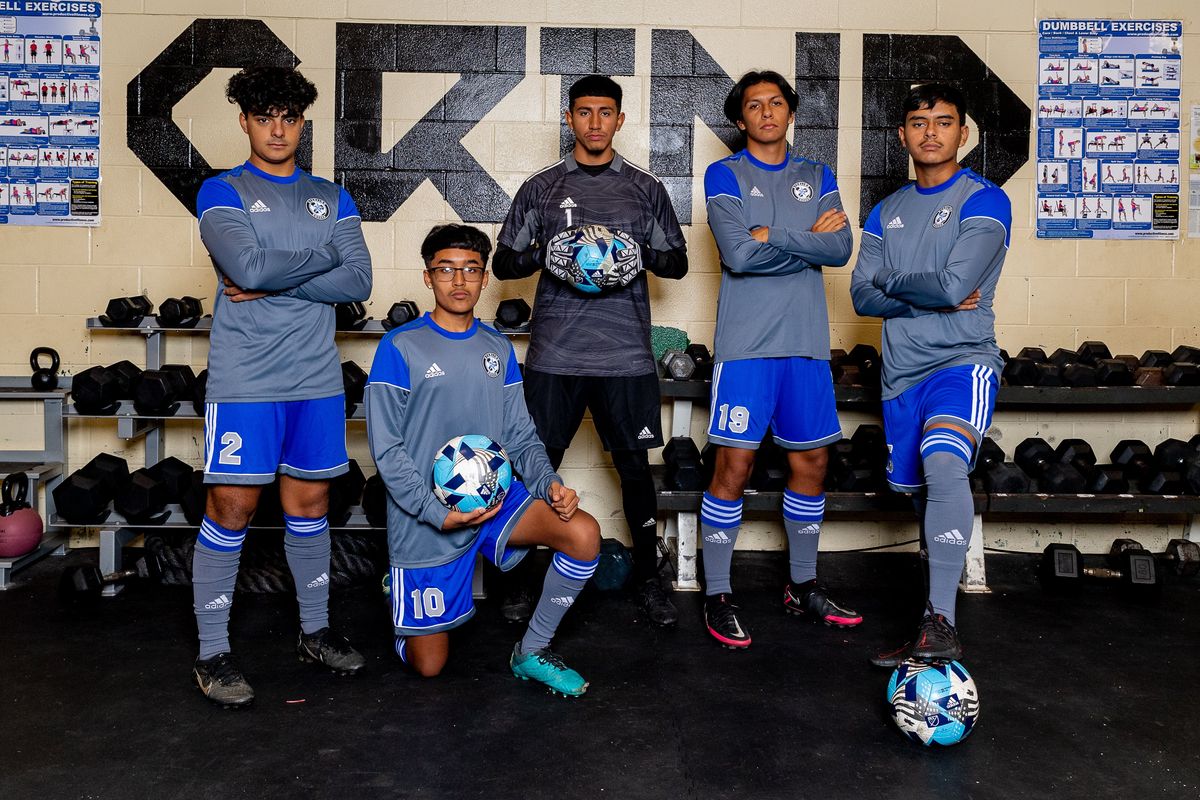 2022-23 Baytown Sterling SoccerJamie Wright (VYPE)
Fulshear Chargers
2022-23 Regular Season: 10-4-3/Finished 2nd in District 20-5A
Head Coach: Art Trevino
Bi-District:3-1 Win over Galena Park
Area Round Matchup: v. Baytown Lee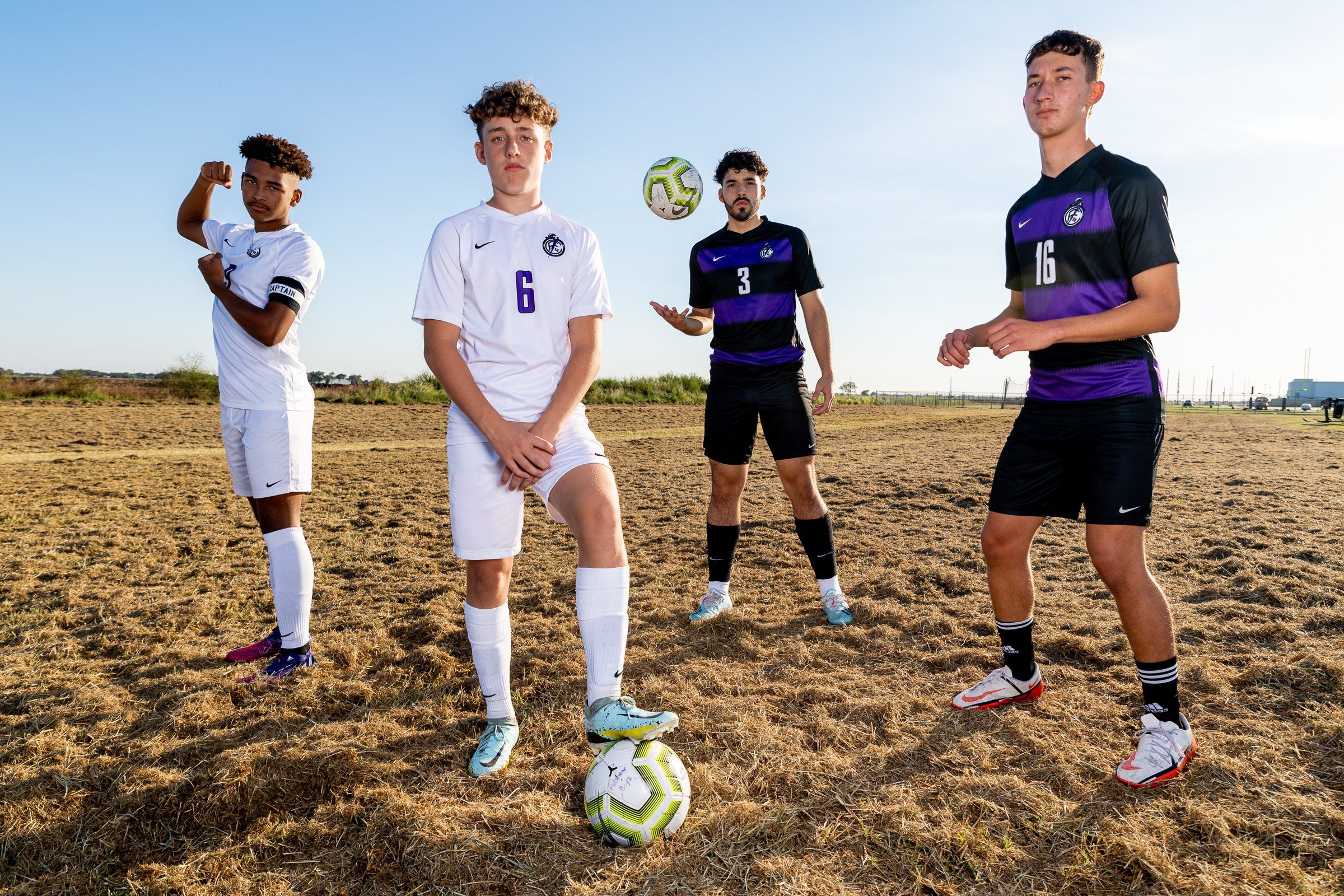 2022-23 Fulshear SoccerJamie Wright (VYPE)
Goose Creek Memorial Patriots
2022-23 Regular Season: 13-0-2/District 17-5A Champions (9-0-1)
Head Coach: William Freeman
Bi-District:3-0 Win over Friendswood
Area Round Matchup: v. Houston Madison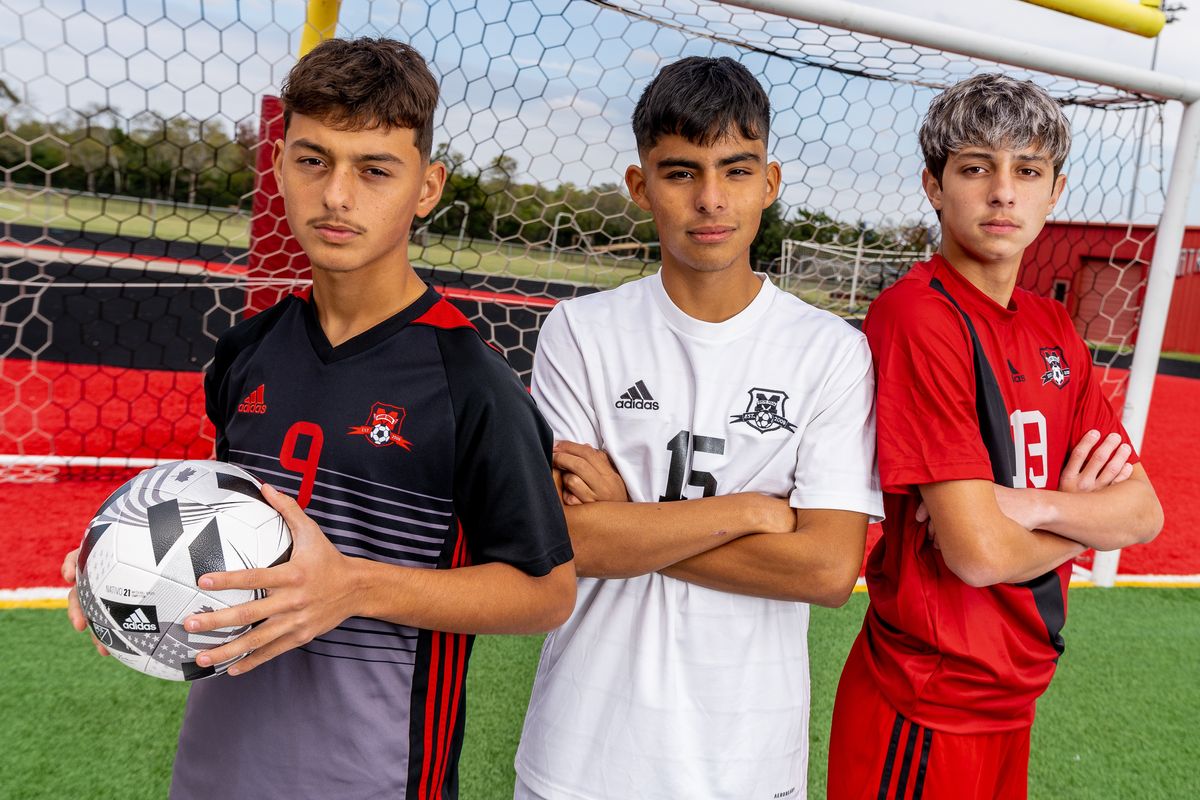 2022-23 GCM SoccerBradley C. Collier (VYPE)
Madison Marlins
2022-23 Regular Season: 5-4-1/Finished 4th in District 19-5A
Head Coach: Jin-Hua Lu
Bi-District: 3-2 Win over Terry
Area Round Matchup: v. Goose Creek Memorial
Santa Fe Indians
2022-23 Regular Season: 7-4-7/Finished 3rd in District 18-5A
Head Coach: Josh Kluka
Bi-District:2-1 Win over Crosby
Area Round Matchup: v. Sharpstown
Sharpstown Apollos
2022-23 Regular Season: 8-8-2/Finished 6th in District 19-5A
Head Coach: Greg Boles
Bi-District: 2-1 Win over Fort Bend Kempner
Area Round Matchup: v. Santa Fe
Magnolia West Mustangs
2022-23 Regular Season: 10-1-5/Finished 2nd in District 21-5A
Head Coach: Jonathan Kauffman
Bi-District: 5-2 Win over Waco University
Area Round Matchup: v. Pflugerville
Wisdom Generals
2022-23 Regular Season: 18-0/District 19-5A Champions
Head Coach: Fidel Andrade
Bi-District: 3-1 Win over Lamar Consolidated
Area Round Matchup: v. Baytown Sterling