Photo by Bradley Collier
Talk to Yu Ching "Tiger" Cheung for a few minutes and you get a vibe that he's just that guy.

The Lutheran South Academy tennis star came to the United States in the eighth grade, moving from Hong Kong where "tennis is huge".
"When I first got here, I didn't know anyone, that was tough," Cheung said. "I was a little scared to be honest."
Once he settled onto the court again at LSA, Tiger fit in just fine and his confidence grew. According to tennisrecruiting.net, Tiger is a 3-star prospect, and has signed to play college tennis at Loyola. "I'm just a confident person," Cheung said. "My coach always told me to be confident at everything, especially on the court."
Being confident on the court this spring helped guide him to a TAPPS 5A Men's Doubles State Championship with partner Chase Turley as they defeated Cade Webb and Kyle Pipkin of Fort Worth Christian for the crown.
"Winning state is a big thing," Cheung said. "I think people know me as a pretty good tennis player."
Cheung, whose favorite player is Rafael Nadal, has big dreams for his future after college, which include owning his own tennis academy.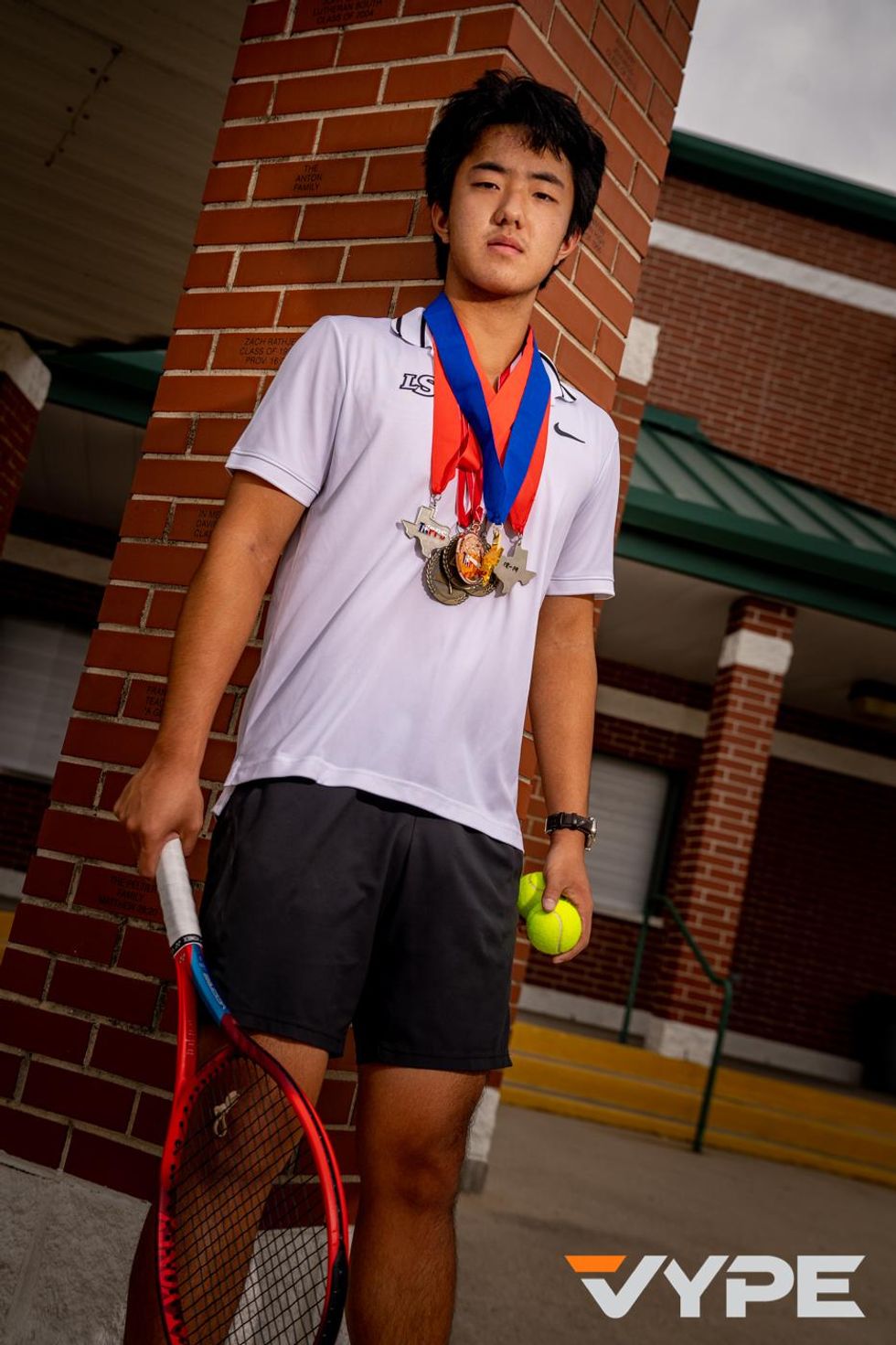 CLICK HERE to view the Lutheran South Academy Magazine

CLICK HERE to purchase Lutheran South Academy Photos
Photo by Bradley Collier
Being the Youngest of four brothers, everything that Joel Hutchins does today can be linked back to those backyard football days.

Joel's older brothers Kyle, Daniel and Michael all played sports at Lutheran South Academy and now it is baby brother's turn to shine.
In the fall, Joel reeled in 47 catches for 989 yards and 14 touchdowns for the Pioneers and was named first-team, all-state at season's end.
I guess the lessons that "big bros" taught "little bro" have paid off."
I learned everything, actually," Hutchins said. "They taught me how to play sports, how to practice and how to get in shape for it. I also learned from my dad to never give up on my dreams."
Being a receiver, Joel has enjoyed watching guys like Randy Moss, Jordy Nelson and Wes Welker do their thing in the league.
Just like them, he wants to play in college and brings speed and "all-around athleticism" to the table. Joel is what you would call a "lifer" at LSA, having been on campus since the first grade and enjoying the tight bond the school furnishes.
"I like that it's tight-knit. We all play for each other, and you also get a good education along the way," Hutchins said.
Outside of sports, Joel really enjoys music and even dabbles on the piano at times. The football and track star at LSA does have his cheering section, which also can keep him in check at times.
"My mom goes to every game and cheers me on and also criticizes me after every game," Hutchins said with a laugh.
Hutchins will be the Pioneers' top target in 2021 and is on the cusp of that 1,000-yard campaign.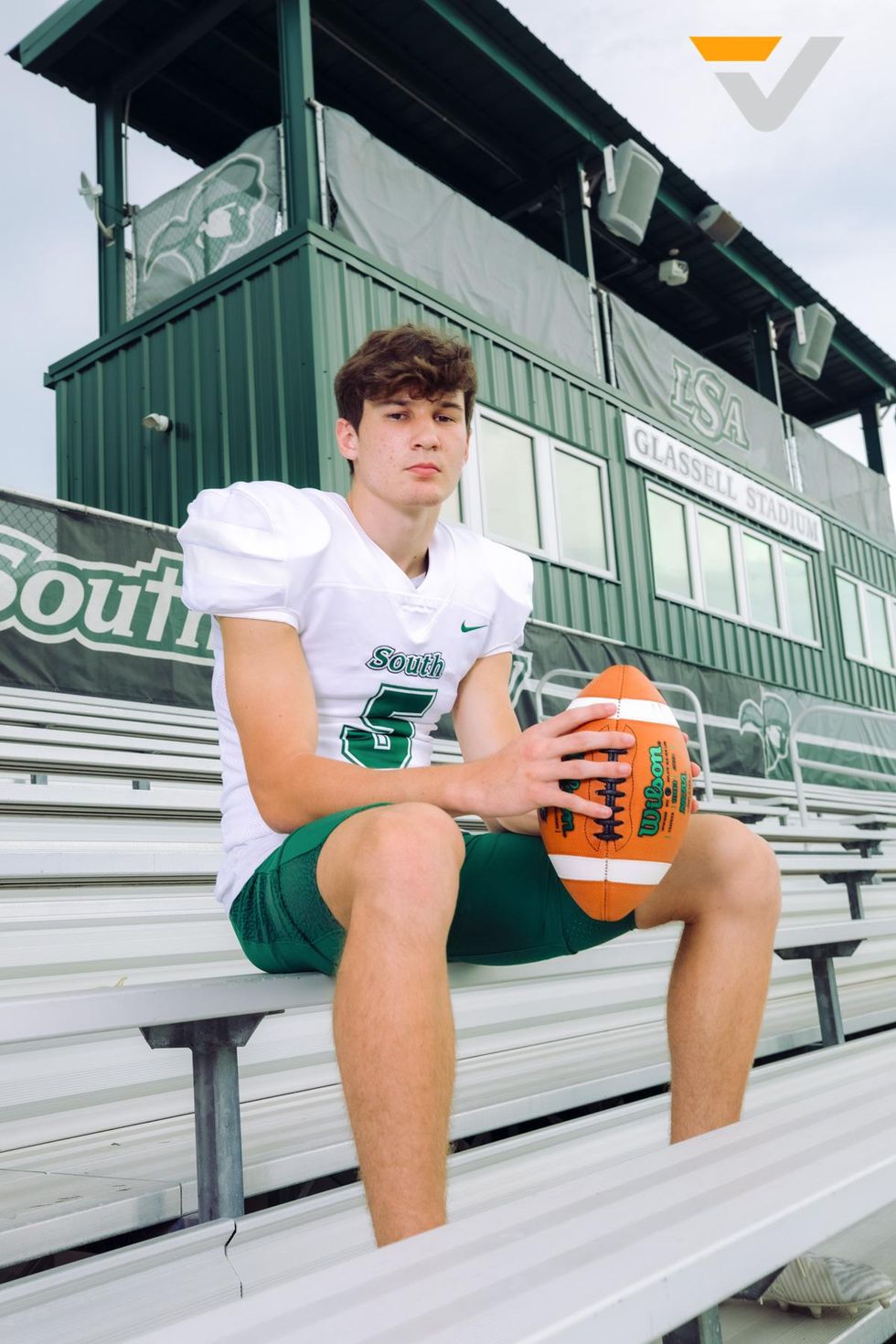 CLICK HERE to view the Lutheran South Academy Magazine

CLICK HERE to purchase Lutheran South Academy Photos