VYPE ATX/SATX Boys and Girls Basketball Preseason Rankings
Nov 08, 2022
While Football and Volleyball playoffs may be heating up, Basketball season is about to take off. With that being said it's time to look at how teams stack up as we head into the season
**Records obtained from MaxPreps unless otherwise noted
**Games already played have been noted but not taken into account for the rankings
BOYS BASKETBALL RANKINGS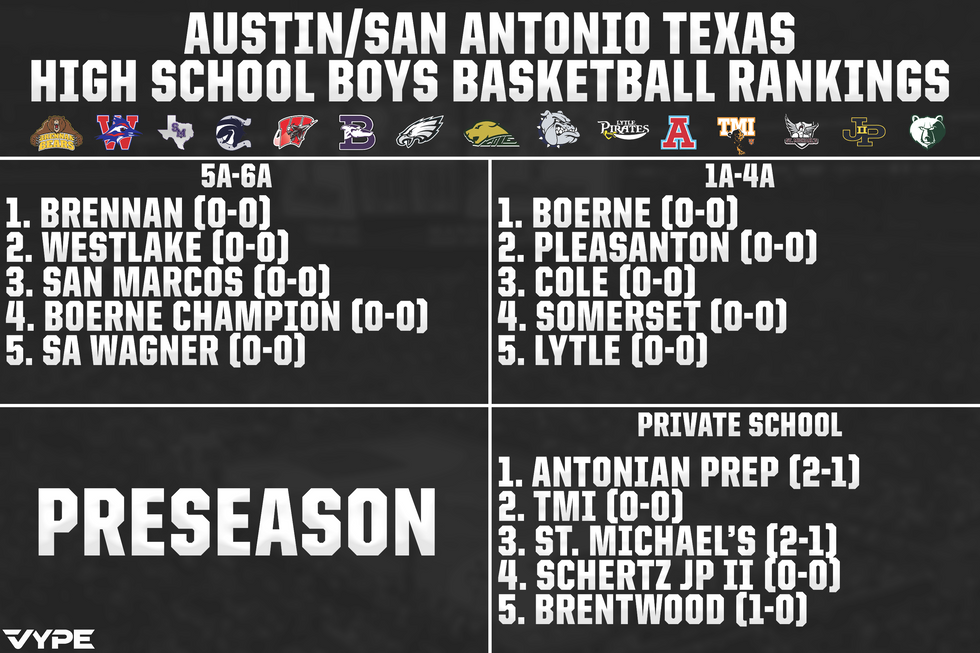 5A-6A: 5A and 6A could be very interesting to pay attention to this year in Austin and San Antonio. Brennan and Westlake take the top 2 spots with Westlake coming off a state semi-final run last year. San Marcos is also a team you will want to pay attention to with a very senior heavy team, this is one that could make some noise this year.
1A-4A: Boerne is fresh off a state semi-final run themselves and looks to take the next step this year. Pleasanton is also a team to watch in 4A and may have its best squad since their Regional Final run in the 2019-2020 season. Meanwhile Cole came up just short last season to Dallas Madison in the State Finals.
Private School: Antonian Prep is the top team heading into the season and will look to make it further this season than last years run. St. Michael's is another team to pay attention to.
GIRLS BASKETBALL RANKINGS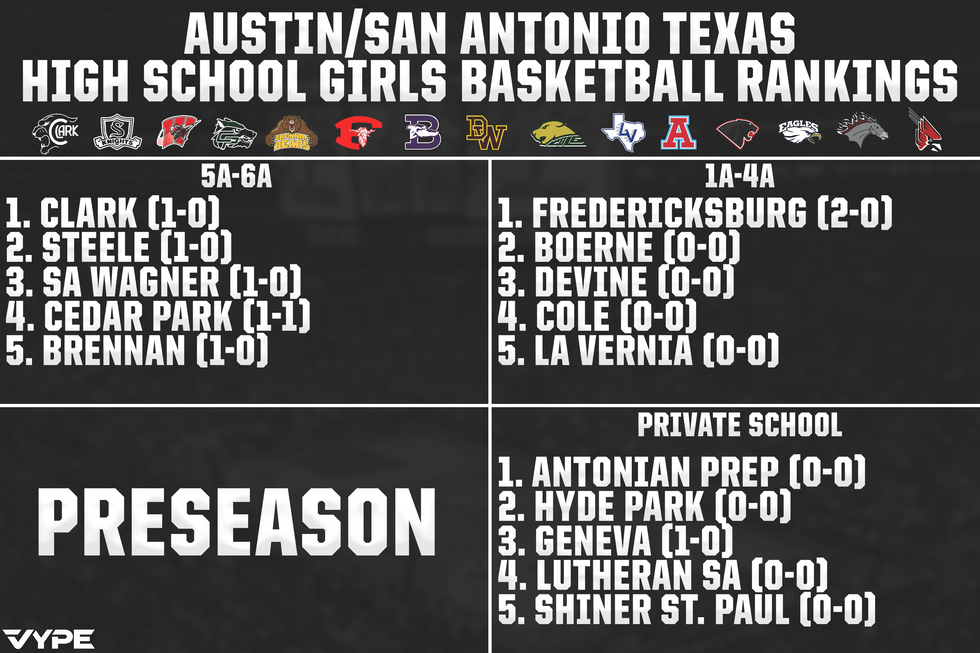 5A-6A: The most interesting team to pay attention to this season will be Cedar Park. While they are back-to-back state champions and just had their 62 game winning streak snapped against Wagner, they are without who would have arguably been their best player in Gisella Maul who decided to forego who senior year to early enroll at the University of Texas where she is committed to play basketball. Meanwhile Clark takes the top spot after their semi-final run last year. A big time game happening tonight? Clark taking on Wagner who has already beat Cedar Park to start the year
1A-4A: Fredericksburg comes off a great season last year and hopes to repeat that this season. One team that will hope to stop them? District opponent Boerne who comes in ranked number 2.
Private School: Antonian, like the boys squad, takes the top spot, and hopes to take home a state title after being state runners up last year. Hyde Park, Geneva, Lutheran San Antonio and Shiner St. Paul round up the top 5.