HOUSTON - The Willis Wildkats went on the road on Friday night and knocked off No. 5 A&M Consolidated, 24-17, giving them a signature win heading into district play.

The Wildkats have been led this season by dual-threat QB Derek Lagway, who on Friday before the game received an offer from Texas Tech.
In the world of perfection, C.E. King improved to 4-0 to start a season for the first time since 2014. That year, the Panthers went on to go 10-2. Maybe this start is a sign of what's to come with District 21-6A play starting next week against Kingwood for the Panthers.
Clear Falls continued its hot start, ending Cinco Ranch's perfect season with an impressive home win. Dobie was also handed its first loss of the season by Dickinson, while Ridge Point bounced back from its first loss of the year with a dominant win over FB Austin, 64-0.

Huffman also joined the 4-0 club with a 37-20 victory over Navasota. Magnolia West, Grand Oaks, Klein Forest and Sam Rayburn - for only the second time in program history - also improved to 4-0. For Sam Rayburn, remember this was a program that prior to last year's 3-7 mark, from 2013 to 2020 went an abysmal 3-65 overall with five winless seasons in that mix.
Check out the graphic below for more scores from around the Houston-area.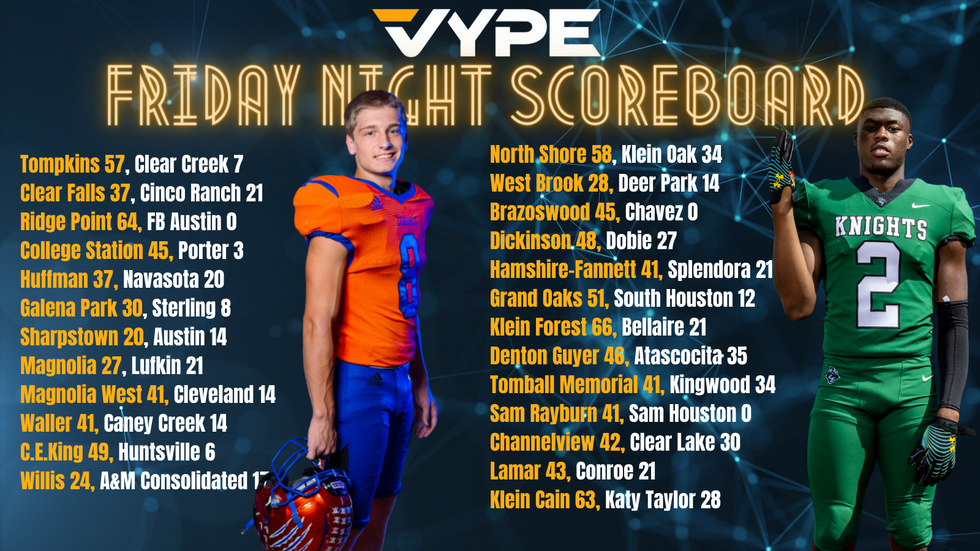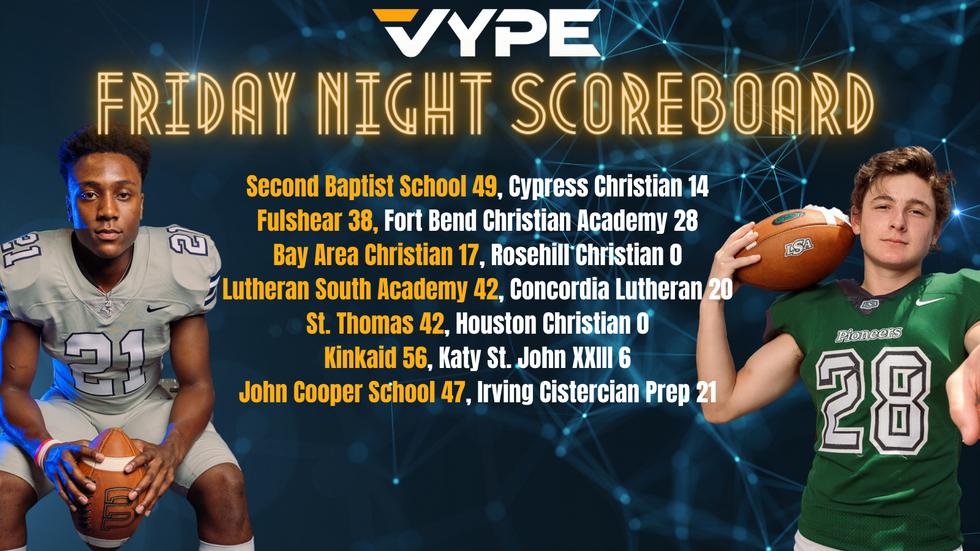 Photo by Bradley Collier
It was by pure chance that Madi McCollum got into cheerleading.

"My sophomore year, I was sitting in math class and my teacher was the assistant cheer coach," she laughed. "The head cheer coach came in to talk to her and looked at me and said, 'you need to try out for cheer'."
I thought, I'm not a cheerleader but told my mom after school and she said I should really do it. I worked really hard and tried out. I didn't think I would make it, but I did and have fallen in love with the girls and my coaches ever since."
McCollum had just moved over from Legacy Prep where she played volleyball but had to turn in her tights and jersey.
"I had played volleyball since the sixth grade and it was my heart and soul," she said. "My knees just couldn't handle it and after a few injuries I had to give up the sport. It was tough and I was kind of doing nothing in the fall and that is when I went for it and tried cheer."
When she's not rooting on the Wildkats, you can find her on the golf course or on a plane.
"My dad is really into golf and I used to go out with him when I was little to the course for fun," she said. "In the sixth grade, he thought I should go out for the golf team and I was like, you are joking. I did and was naturally pretty good, so I stuck with it. I've been playing varsity golf ever since I've been in high school.
"When I'm not playing golf, I'm usually traveling."
Changing schools, giving up her favorite sport and trying a new one, McCollum gives some sage advice to girls heading into the high school hallways.
"Don't care what people think about you and just enjoy the experience," she said. "Try new things, don't get caught up in little, stupid drama and have a good time."
Period.