State Semifinals DFW #TXHSFB Preview: Part 2
Dec 13, 2019
It's the penultimate week of the Texas high school football season. TAPPS wrapped up last week - SPC many weeks ago - and we've burned through 14 weeks of UIL play.
This week is the State Semifinals as 32 teams between 6A and 2A are vying to punch their ticket to AT&T Stadium next week with four already booking trips to the state championships.
Like Thursday, we're going to do things a little differently. Instead of dropping each game preview at once and separate all the other predictions into post, we're going to go by each day, which turns our focus onto Friday's games.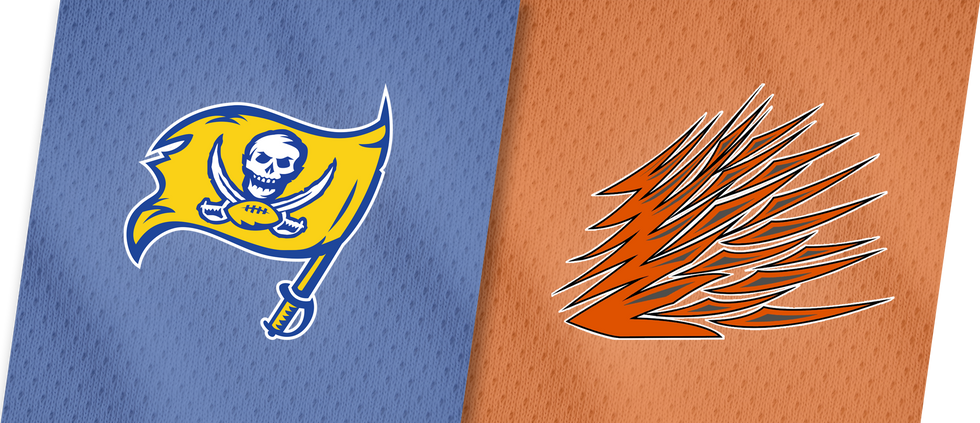 Game Details
Time: 7:00 p.m.

Day: Friday, December 13
Location: MISD Stadium (Midlothian, Texas)
Previous meetings: No previous meeting
Matchup notes: 4A Division I State Semifinal

Previewing Waco La Vega (13-1)
For the second straight year, Don Hyde has guided Waco La Vega into the state bracket after avenging an early-season loss to Argyle with a 24-point win last week - extending its win streak to 12. La Vega is looking for its second straight state title.
In last week's win, La Vega got 396 yards on the ground provided by Jar'Que Walton and Elisha Cummings, which help enable La Vega jump out to a 31-6 first quarter lead.
Offense has been rolling for the majority of La Vega, as seen below.

| | | |
| --- | --- | --- |
| TEAM STATS | LA VEGA | OPPONENTS |
| Overall Season | 44.9 | 14.7 |
| Pre-District | 42.0 | 15.0 |
| District | 45.3 | 10.3 |
| Playoffs | 49.0 | 18.8 |
La Vega is wining playoff games by an average of 30 points per game but were thoroughly challenged by Melissa two rounds ago in a 45-42 win. In the other three games, the scoring average goes to 50-11.
Fast starts are what La Vega thrives on as it averages nearly 16 points a game in the first quarter. However, its production drops off considerably in the second quarter to less than a touchdown.
On the year, La Vega is 8-2 against playoff-bound teams and 7-2 against teams with winning records. The only difference between those two marks is the district win over China Spring, which did not finish with a winning record.

Previewing Springtown (13-1)
Springtown enters on a seven-game win streak after dominating Dumas in the regional finals 56-39. In fact, Springtown has yet to win a game in the playoffs and this season by a single score - an average win margin of 36.5 points in those 13 games.
The offense is led by running back Cameron Rickett, who has racked up nearly 2,100 yards on the ground and 38 rushing scores.

| | | |
| --- | --- | --- |
| TEAM STATS | SPRINGTOWN | OPPONENTS |
| Overall Season | 49.9 | 16.5 |
| Pre-District | 46.4 | 10.8 |
| District | 49.2 | 19.2 |
| Playoffs | 55.0 | 20.3 |
The Springtown defense has played extremely well this postseason, too, producing 13 takeaways in four games. In contrast, the Springtown offense has only given up the ball twice.
Springtown has scored 38 or more points in 12 of its 14 games in which it was 12-0 in those games and 1-1 in the two.

Springtown is 8-1 this year against teams with winning records as well as playoff-bound teams (all the same teams). The lone hiccup was the 38-31 road loss to district mate Decatur.

Previewing the Game
By all accounts, La Vega is a simple offense. The Pirates are big up front and don't do anything too fancy, and it's effective. On the flip side, Springtown likes to mix things up, score a lot and force teams to get out of their gameplan and play a similar style.
As noted with La Vega, the team scores a lot early but then tails off in the second quarter (a similar pattern emerges in the second half). Unlike La Vega, Springtown keeps the pressure up and high scoring for the first three quarters (1st - 13.5 points per; 2nd - 14.3 points per; 3rd - 12.7 points per).
That'll be tough for La Vega to contend with, even though it has shown the ability to score points in a hurry and in bunches.
Everything I've written previously makes it seem like I'm pulling for Springtown. It's where my heart is in this matchup (Remember: DFW > everyone), but my head pulls me in the direction of La Vega.
La Vega is the defending state champs
La Vega just destroyed Argyle, which nobody saw coming
La Vega is favored by a touchdown or more by TexasFootball.com, Calpreps and Massey Ratings.
La Vega has been to the state semis in four of the previous five years going 3-1
Prediction: Waco La Vega 41, Springtown 35
Follow @iamspeters for live updates of this game.