Sophomore Hull emerging for surging Tigers
May 25, 2022
Courtesy of Sutton Hull
Sutton Hull is the only underclassman in Katy High's everyday lineup. It's tough to tell, however, with how well Hull is playing in these playoffs.

The Tigers are 29-7 and in the regional semifinals for the first time since 2009. A big part of their 6-0 romp through the postseason so far is Hull, a sophomore outfielder hitting in the middle of the order, batting .421 (8-for-19) with five RBIs, four doubles and three runs.
"The key for me has just been to not let the moment get too big," Hull said. "The atmosphere has been electric for the entire playoffs. I've just been trying my best to not get caught up in all the craziness and focus on the end goal. I always try to keep my mindset the same, whether I'm in a slump or hitting well."
Hull said his biggest improvement throughout the season is maturity at the plate. Early on, he said he was too anxious while hitting and struggled to stay disciplined.
"I take a deep breath before every pitch of every at-bat," he said. "Whenever I'm in a bigger at-bat, I take a deeper breath. It also helps to have great hitters behind me that will get the job done if I don't. Being able to trust the people behind me takes a lot of pressure off my shoulders."
Hull has worked tirelessly to adjust his timing so he can better hit breaking pitches, something not many pitchers had successfully in their arsenal while he was on the sophomore team last season.
He broke onto the varsity scene in dramatic fashion. In his first at-bat in a tournament game in late February, Hull drilled a pinch-hit, walk-off three-run home run.
"It was a huge confidence-booster," Hull said. "It showed me I could compete at the varsity level and set me up well for the rest of the season. It gave me the confidence to hit in any game scenario."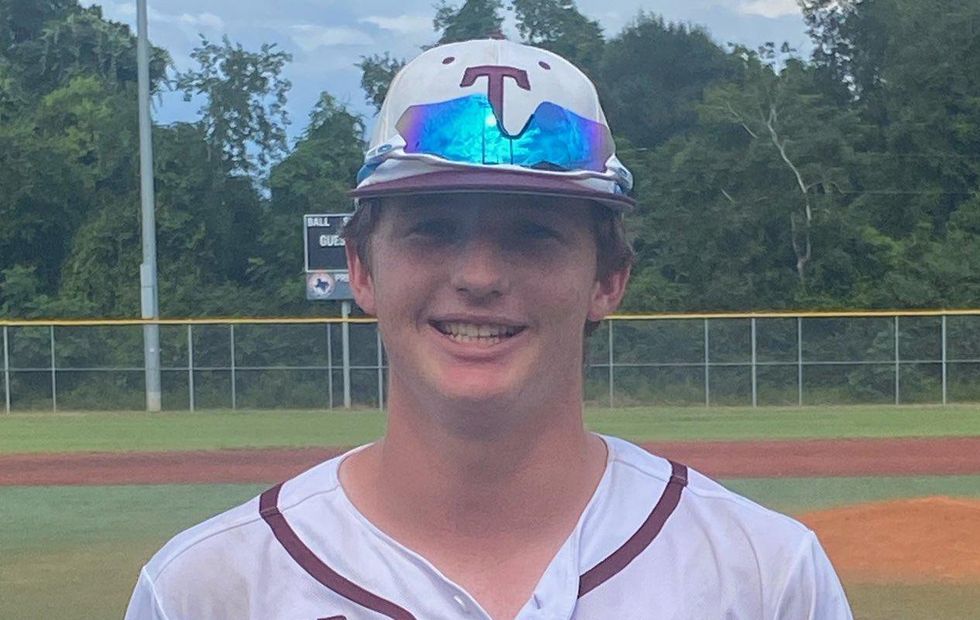 Katy High junior Sutton Hull.Courtesy of Sutton Hull
Hull credits his strong debut season to the many upperclassmen who have taken him under their wing.
Junior Graham Laxton has been crucial. Laxton was in the same spot last year that Hull is in now; a sophomore on a veteran-laden club with great expectations.
Junior Nayden Ramirez offers encouragement and timely pointers about the game. Junior Reese Ruderman looks out for Hull. Senior Jhonnatan Ferrebus is a leader by example; because of him, Hull has learned the importance of playing every play with passion and energy. Senior Dominic Melchor is always there to pep up Hull after a bad game.
"Everyone on this team has welcomed me and influenced me in so many ways," Hull said.
Pitching and defense are the backbone of Katy's success this postseason. Juniors Lucas Moore and Caleb Koger have been lights-out on the bump. Ramirez and senior Parker Kidwell headline a stingy defensive infield.
It's also no coincidence that the Tigers are enjoying their best playoff run in 13 years in coach Tom McPherson's final year at the helm.
"I think Coach Mac's retirement has made us want to win even more," Hull said. "He's had such an amazing career and we all want him to go out on a good note. He has taught me so many different things about baseball and life. He has helped me become mentally stronger, which has helped a lot in the playoffs."
True