THE 411: Can Ledet Lead the 'Stangs to the Postseason?
Jan 20, 2023
LAMAR CONSOLIDATED'S NATHAN LEDET HAS SOME UNFINISHED BUSINESS.
In the offseason, the senior Point Guard worked on fine-tuning his decision-making. Now, he is determined to put the Mustangs on the map in 2023.
"I want this team to make a statement for the school," he said. "We want to make the playoffs and I want to lead my guys there."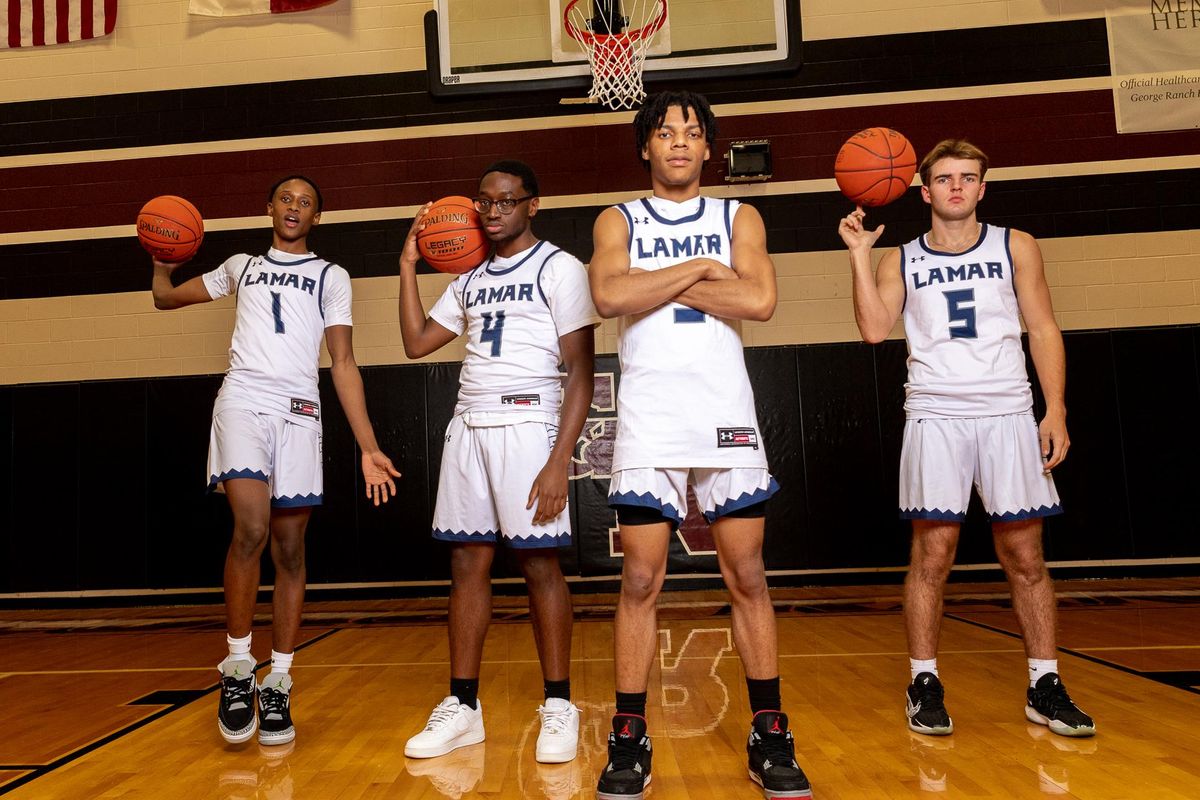 2022-23 Lamar Consolidated Basketball
The Louisiana native has received the stamp of approval from his coach.
"It has been a joy to watch him grow up the past four seasons. Nathan has matured very well over the past few years," coach Dale Turner said. "This year, he has taken more of a leadership role with this group of guys and has been the ultimate point guard on and off the floor. He what you look for in a point guard… someone who can be an extension of the coach on the floor and in the locker room."
VYPE went one-on-one with the talented hooper in our 411 Feature...
VYPE:How would you describe yourself?
LEDET: I'm a cool, chillperson who is very observant.
VYPE: What are you watching on Netflix?
LEDET: I really don't watch Netflix. I really watch basketball videos. I love to watch the ball movement of [Golden State] Warriors and how Lebron plays the game.
VYPE:What's your all-time favorite movie?
LEDET: No question, Jurassic Park.
VYPE:What's your favorite food or restaurant?
LEDET: I love alfredo pasta and Chili's.
VYPE:Favorite car?
LEDET: A Hellcat
VYPE:What's your dream school?
LEDET: I want to go to U of L (Louisiana) and study engineering. I'm from the theLafayette-area so it's home to me.
VYPE: Who would be your celebrity dream date?
LEDET: Ruby Rose