Year In Review: VYPE Austin's Top 10 2018-2019 UIL Boys Athletes
Jun 27, 2019
Photo by Henry Huey.
The 2018-2019 athletic calendar has concluded, so VYPE Austin will have a series dedicated to notable performers and moments over the past year. Check out the area's top 10 UIL boys athletes.
---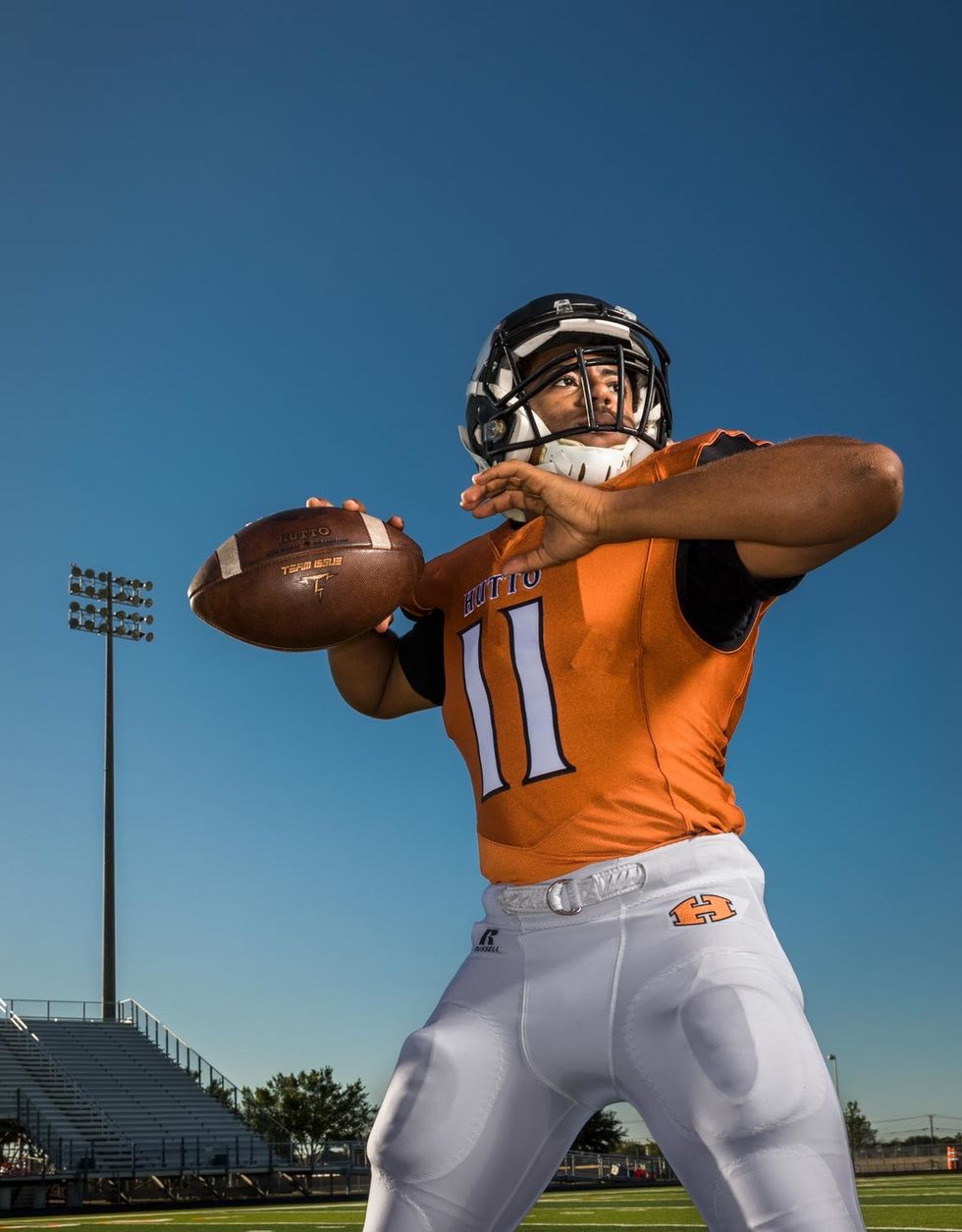 Chase Griffin, Hutto FootballTexas Monthly
No. 1: Chase Griffin

The first-team all-state Hutto senior quarterback and UCLA signee recorded 4,466 yards and 59 touchdowns during 12 football games in 2018. He was later named the Gatorade Texas High School Football Player of the Year.No. 2: Greyson Alarcon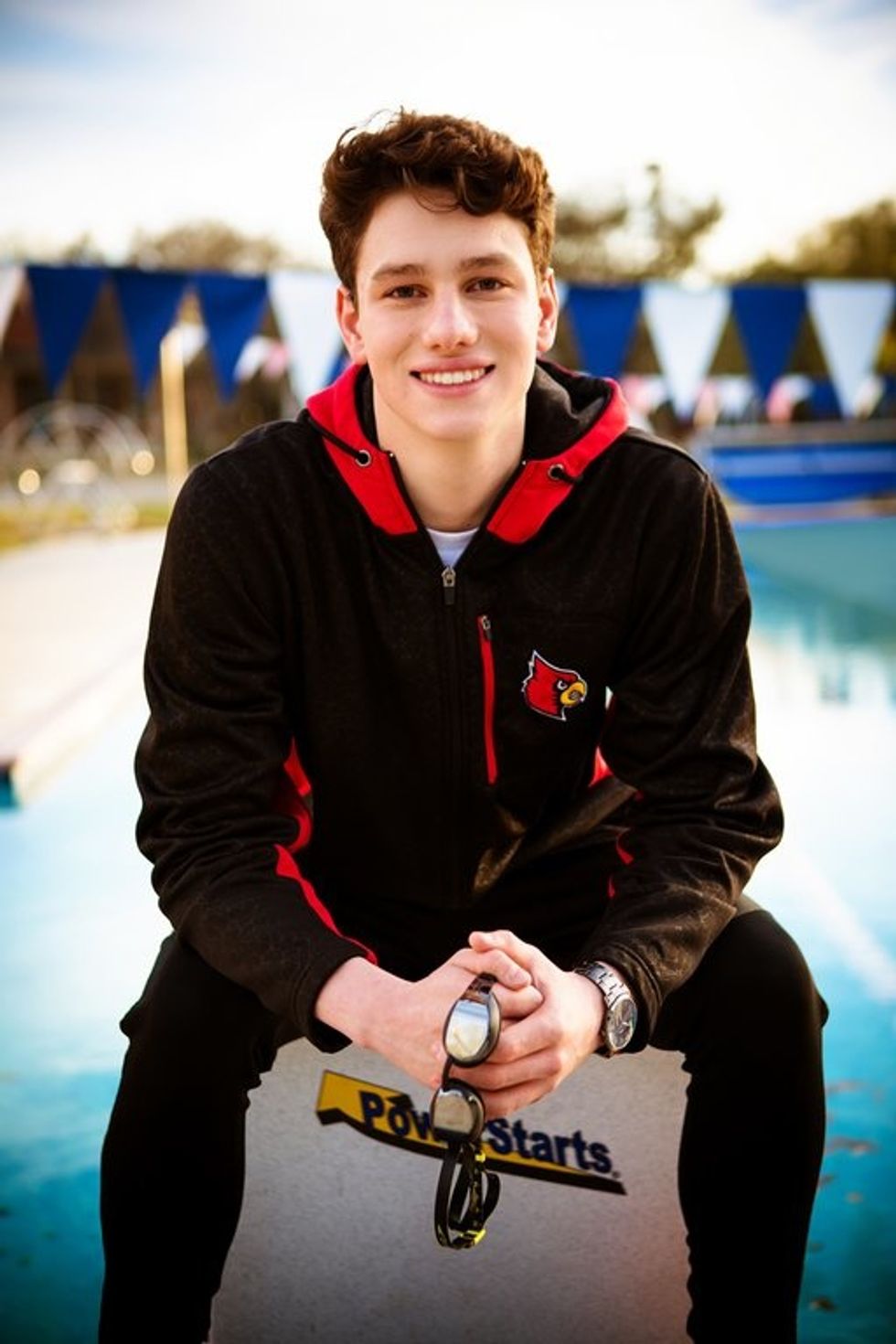 Greyson Alarcon, Georgetown SwimmerCollege Swimming
No. 2: Greyson Alarcon
The Georgetown senior and future Louisville swimmer earned state gold medals in the 100 yard butterfly, 100 yard backstroke, 200 yard freestyle relay and 400 yard freestyle relay to lead his swim team to a UIL 5A state championship.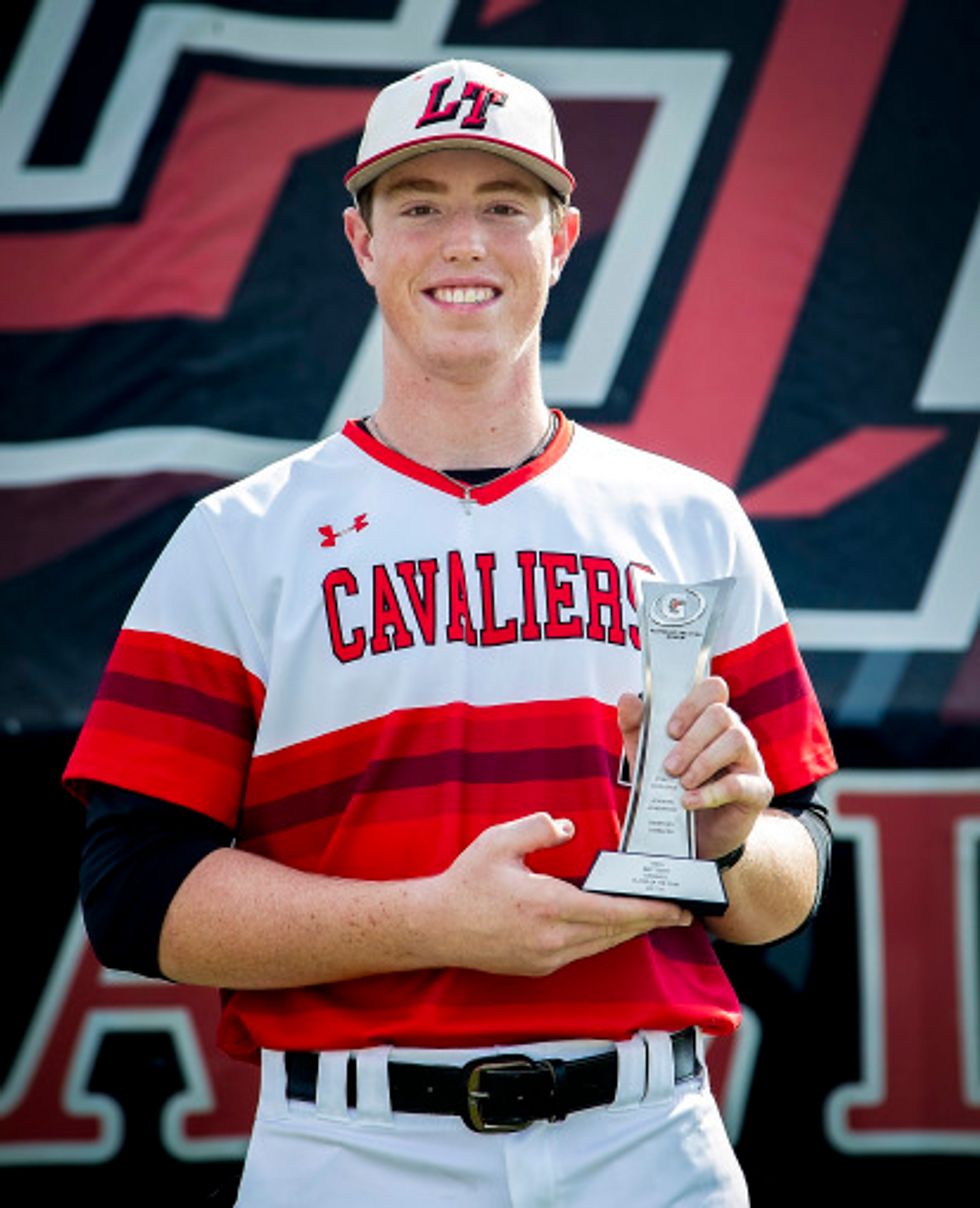 Brett Baty, Lake Travis BaseballVarsity News
No. 3: Brett Baty

The versatile Lake Travis senior and Texas commit recorded a .602 batting average, 59 hits, 50 RBIs, 19 home runs, a 6-1 pitching record and a 0.92 ERA in his baseball team's run to the 2019 UIL 6A state semifinal. He ended up going 12th in this month's Major League Baseball Draft and signing with the New York Mets.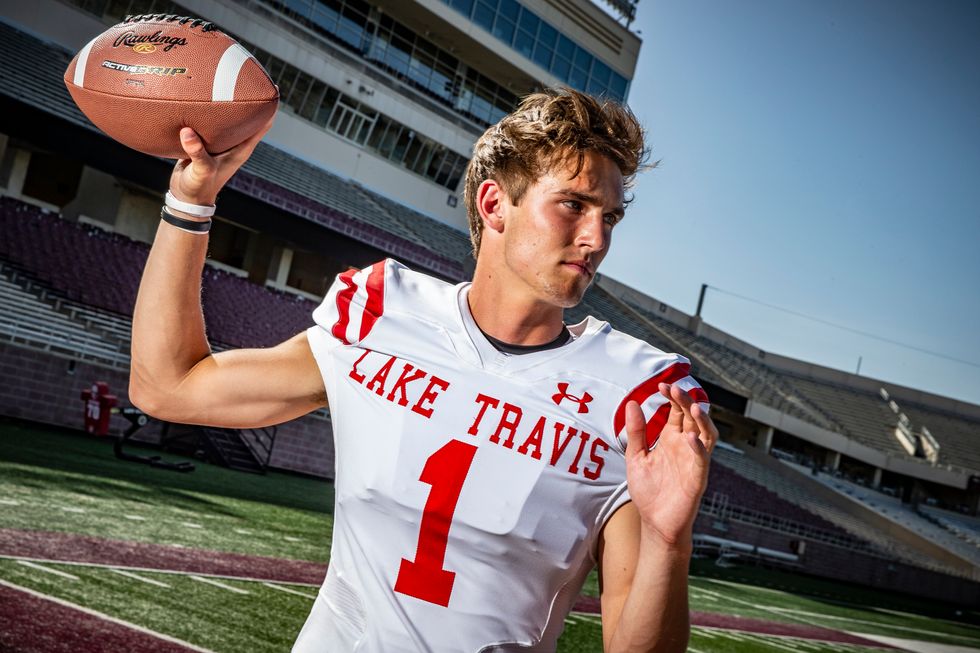 Hudson Card, Lake Travis FootballVYPE Media
No. 4: Hudson Card

The Lake Travis junior quarterback and 2020 Texas commit used his dual-threat abilities to finish the 2018 high school football season with 4,162 yards and 59 touchdowns and lead his team to the UIL 6A Division I state semifinal.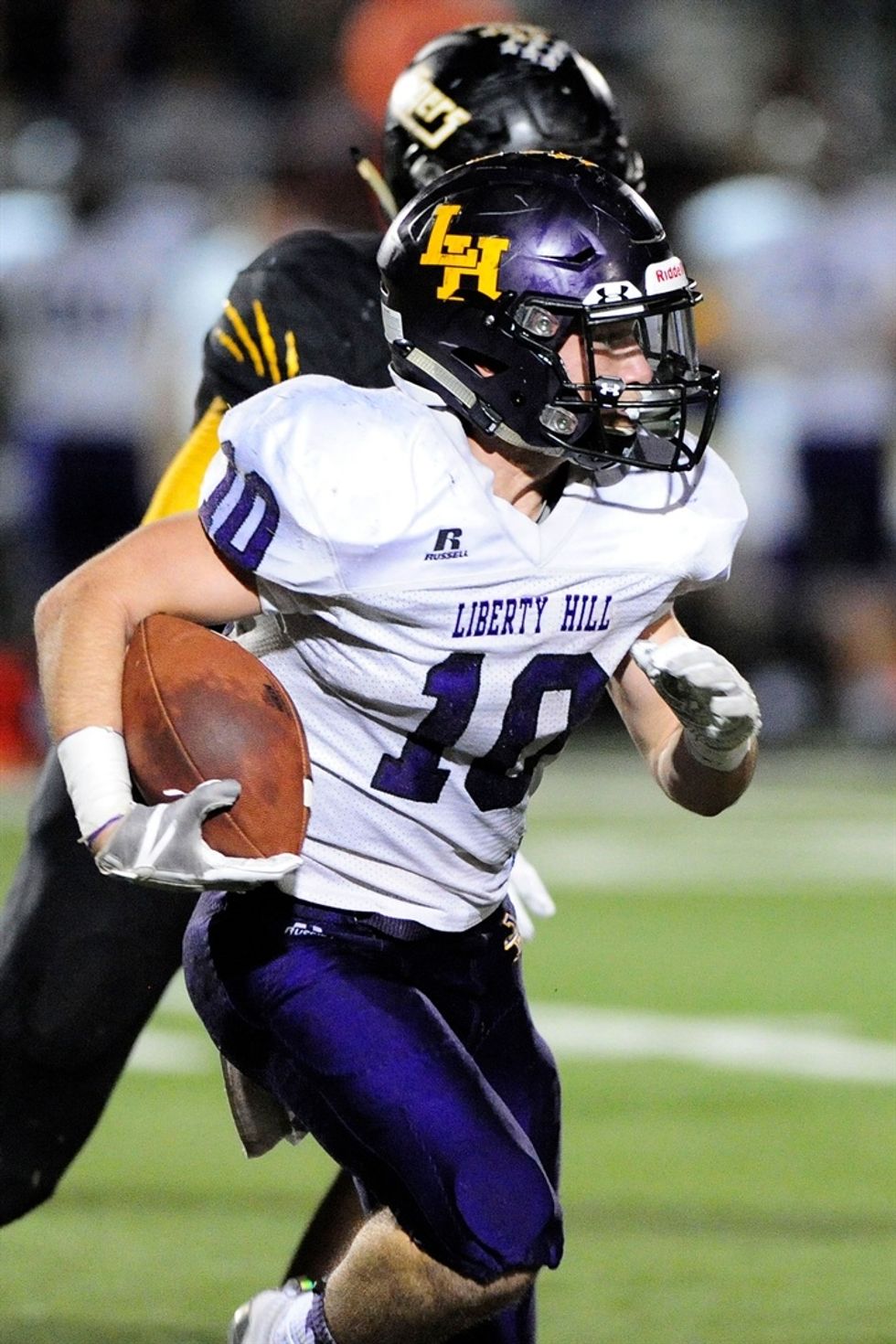 Kyle Harrison, Liberty Hill FootballDave Campbell's Texas Football
No. 5: Kyle Harrison

The first-team all-state Liberty Hill senior offensive weapon and Tarleton State signee used his rushing, receiving and special team skills to record 3,576 yards and 45 touchdowns and drive his football team to the 2018 UIL 4A Division I state title game.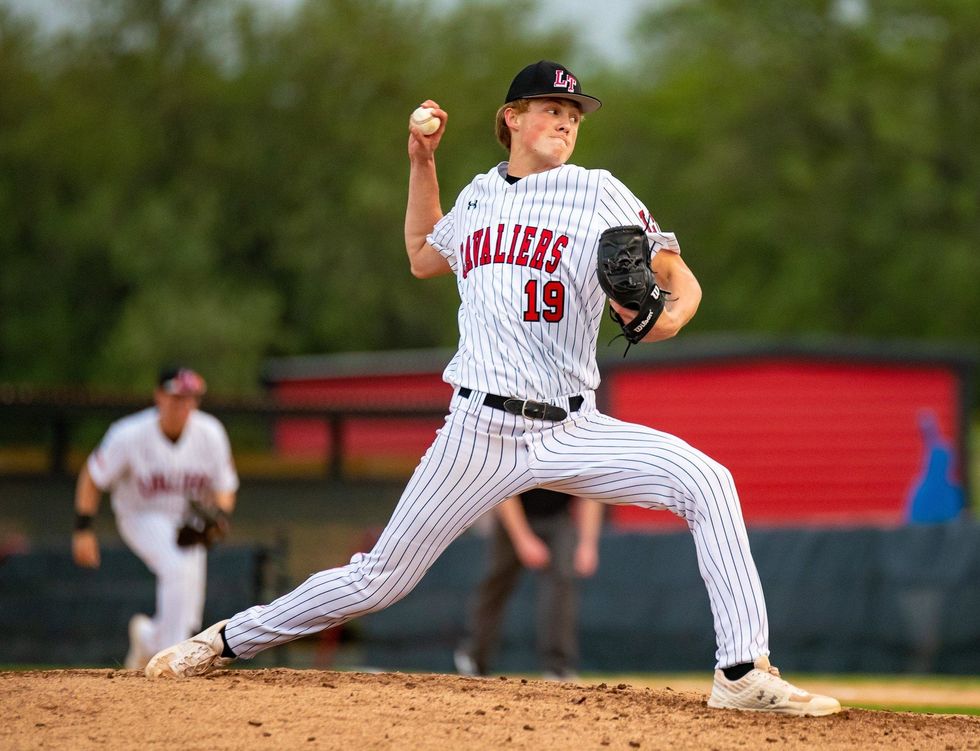 Jimmy Lewis, Lake Travis BaseballAustin American-Statesman
No. 6: Jimmy Lewis
The first-team all-state Lake Travis dual-threat was injured for part of his senior season in 2019, but made the most of his time on the baseball field. The Los Angeles Dodgers' draft pick and LSU commit recorded a 9-0 pitching record, a 0.52 ERA and an April 23rd no-hitter against Hays, plus used his bat to record 42 hits and 42 RBIs.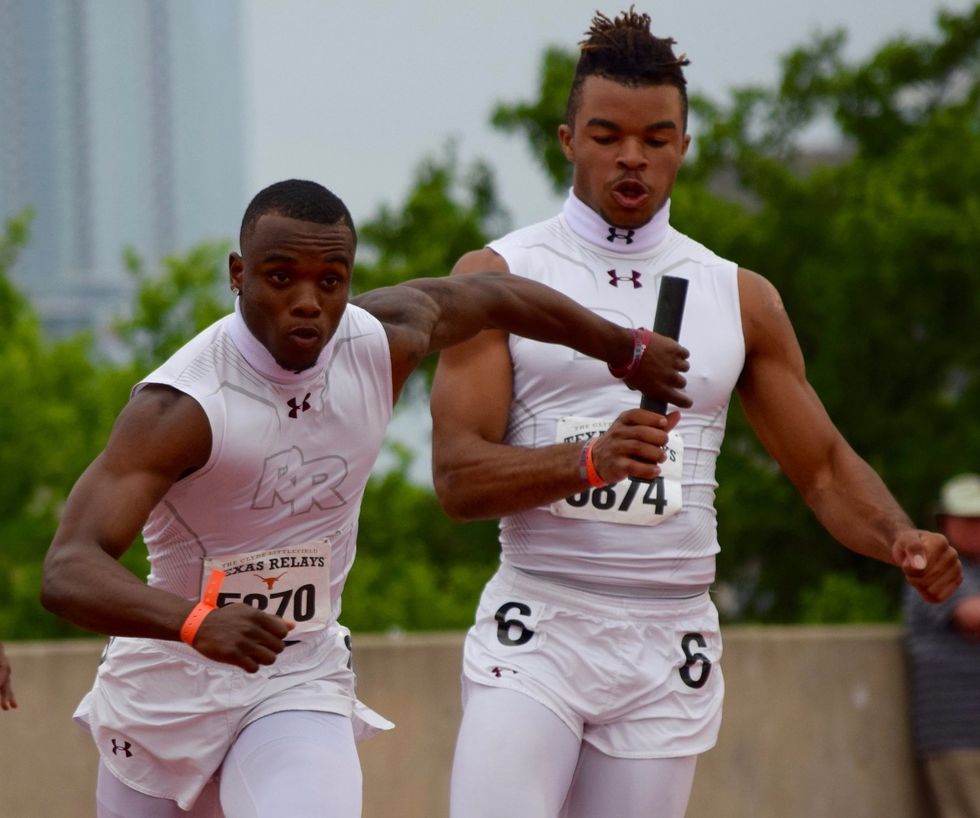 Ryan O'Keefe, Round Rock Football/Track and FieldHill Country News
No. 7: Ryan O'Keefe
The versatile first-team all-state Round Rock senior and UCF signee used his passing, rushing, receiving and special teams abilities to record 3,291 yards and 39 touchdowns in 12 football games in 2018.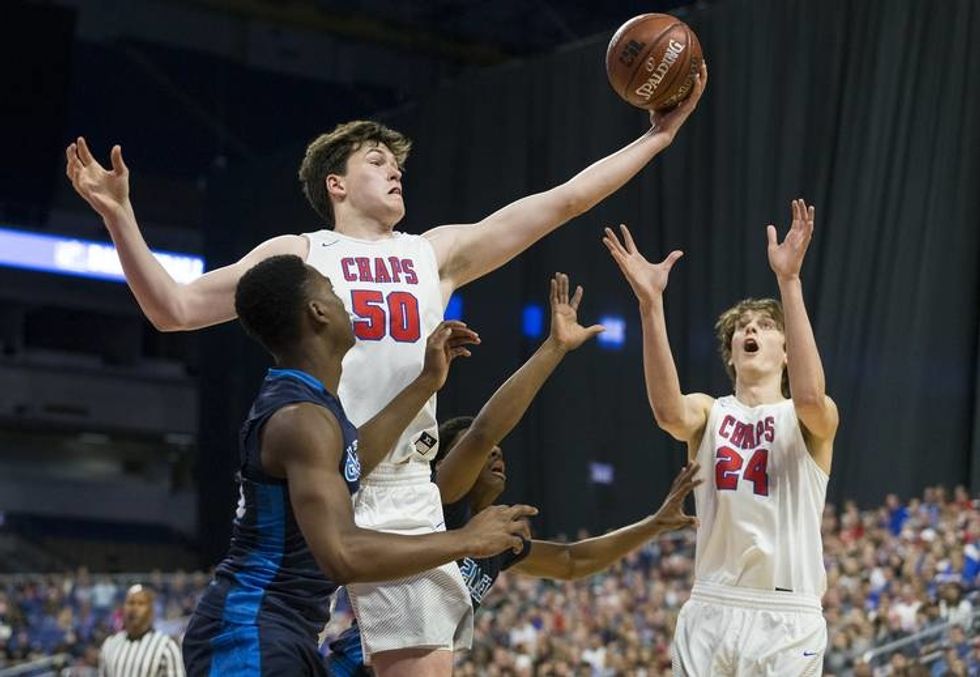 Will Baker, Westlake BasketballHookem.com
No. 8: Will Baker

The first-team all-state Westlake center and Texas signee nearly averaged 25 points and 13 rebounds in his basketball team's run to the UIL 6A regional quarterfinal.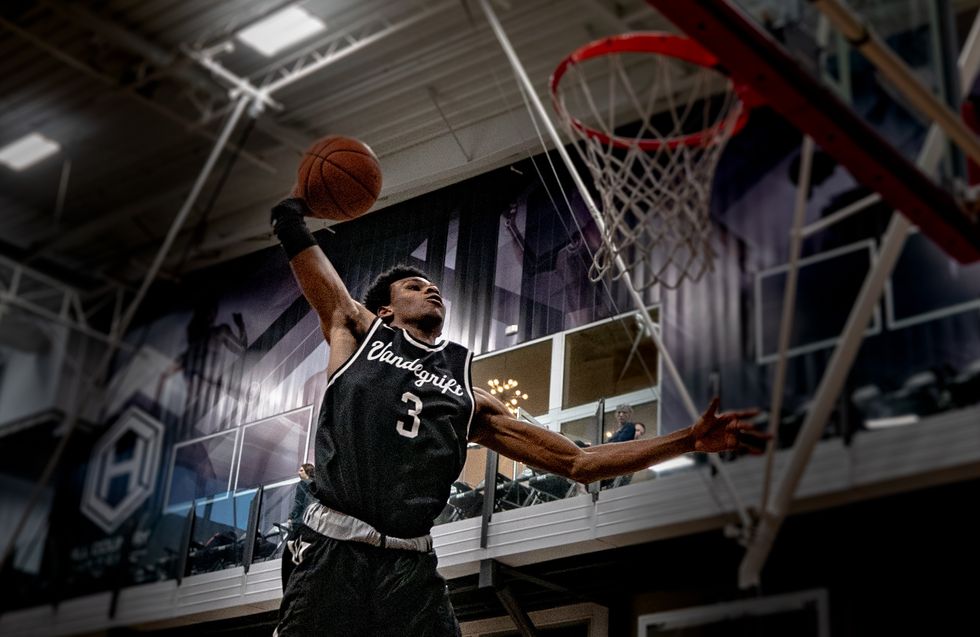 Greg Brown III, Austin Vandegrift BasketballVYPE Media
No. 9: Greg Brown III

The first-team all-state Austin Vandegrift forward and 2020 basketball recruit averaged 30.1 points and 13.5 rebounds in his team's run to a UIL 6A playoff appearance.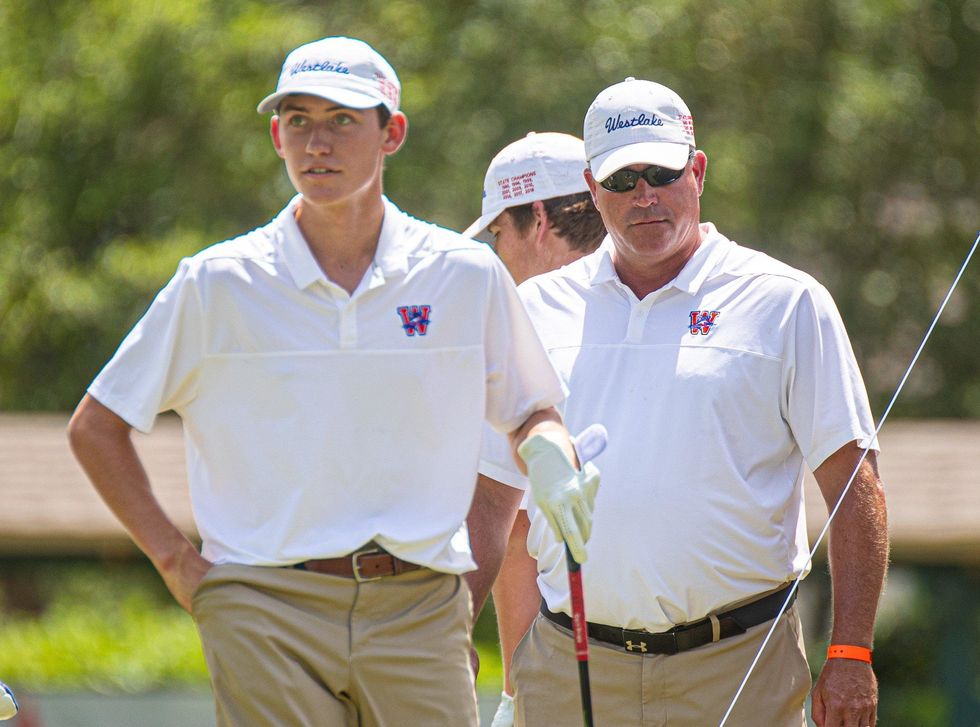 Thomas Bockholt, Westlake GolfAustin American-Statesman
No. 10: Thomas Bockholt

The Westlake senior golfer and Rice signee won a playoff against Trophy Club Byron Nelson's David Harrison to earn the UIL 6A golf individual state championship and lead his program to its third straight state title.
For more sports coverage, follow Thomas (@Texan8thGen) and VYPE (@VYPEATX) on Twitter.
Looking to get more involved? Check out ShopVYPE for fresh gear that supports local schools and the VYPE U Ambassador Program. To sign up for the VYPE U Program, apply at VYPEU.com.