If you walked into the Texas Tornados facility on Saturday, it was a treat for any basketball fan.
Look one way and there was the TAPPS 6A State Champion Village School Vikings. Look the other way there was the Class 6A State Runner-Up Cypress Creek Cougars. Then there was George Ranch, Langham Creek, Atascocita, Foster, Summer Creek, North Shore and the list goes on and on of quality teams and talent on display.
In the evening slot, there was the showcase of national talent.
"It's definitely good for the girls game," Cypress Creek senior Rori Harmon, a Texas-commit, said. "It's good to see everybody and know everybody. We just compete when we get on the court."
(All Photos By Bradley Collier/ VYPE Media)

One of the newest stars in the Houston-area on display wasKaiya Wynn, who moved to Foster during the offseason from Tennessee. The four-star prospect, who is verbally committed to Tennessee, has enjoyed the city thus far and getting to see and workout with other top-tier talent.
"It's super crazy," Wynn said about Saturday's event. "There's definitely not a lot of things like this in Nashville. Being able to come in and show what you can do and then be able to watch the other top recruits good too is special."
In one of the final games of the evening, Cypress Creek played Village School, which pitted Harmon against Jada Malone, a Texas A&M-commit.
"It's fun," Malone said. "Just to play against top competition, at the end of the day we make each other better."
For full list of scores from Saturday's event, click on PDF link below!

vype-hs-preseason-showcase-girls-scores (2).pdf
The quarantine is still in place, but University of Texas head football coach Tom Herman is here to talk football. Tom will speak in a Touchdown Club of Houston virtual event about the upcoming college football season and about UT.
WHAT: Virtual Longhorn Luncheon
WHEN: noon, Thurs., July 23, 2020
COST: Free
WHERE: Zoom – put name and email in this link to register:
https://us02web.zoom.us/webinar/register/WN_WFyyU8bmRSeayAK68a15Xw
QUESTIONS: Call Neal Farmer at 713-849-9860, or email houtdclub@att.net
WEBSITE: touchdownclub.org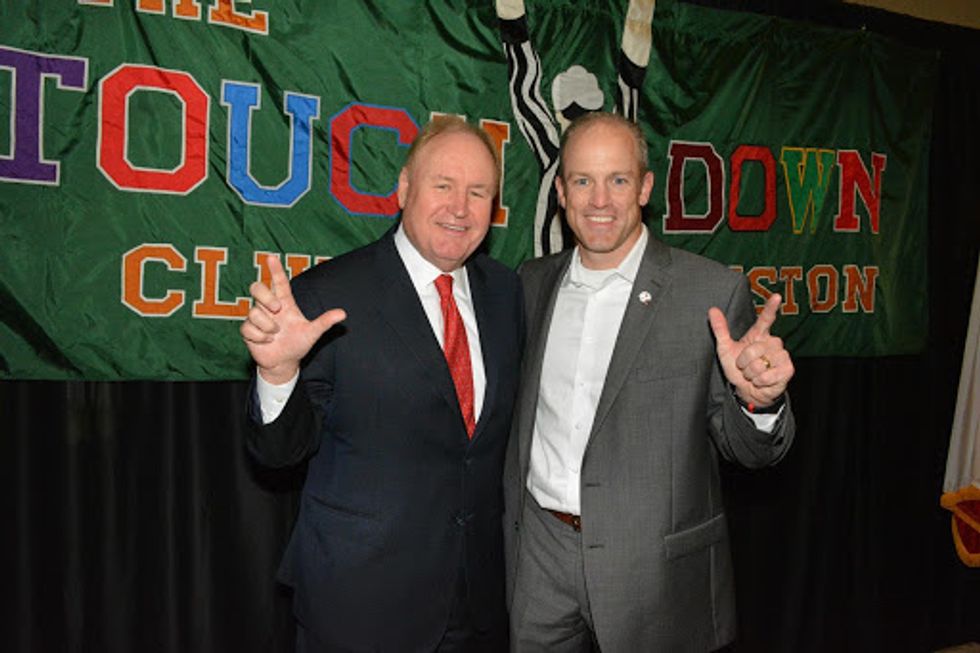 There's the winds of change and the winds of Lubbock, and Texas Tech coach Matt Wells is available to discuss both with the Touchdown Club of Houston. Matt will speak in a Zoom webinar about the upcoming college football season and about Tech.

WHAT: Red Raider Round-up Dinner
WHEN: 7 p.m., Mon., July 27, 2020
COST: Free
WHERE: Zoom link -- https://us02web.zoom.us/webinar/register/WN_S0ZSwen5Rampp1uhaU2_Vg
QUESTIONS: Call Neal Farmer at 713-849-9860, or email houtdclub@att.net
WEBSITE: touchdownclub.org