Second Baptist School Magazine: Winter Wrap
May 24, 2021
SBS WOMEN PRODUCE FULFILLING 2020-2021 SEASON
SECOND BAPTIST SCHOOL'S WOMEN'S BASKETBALL TEAM HAD AN EXCEPTIONAL 2020 SEASON, WINNING AN UNDEFEATED DISTRICT TITLE BEFORE FALLING SHORT AGAINST SOUTHWEST CHRISTIAN IN THE STATE CHAMPIONSHIP GAME.
The Eagles finished 19-8 and did so with a young team. Coach John Herndon started a freshman and two sophomores. The team got better as the season went on. The Eagles started 4-5, playing four ladies who had never played varsity before, getting "a little better every day", Herndon said.
Herndon praised Leyla Ertan, the team's lone senior, for maturing into the leader of the team. Freshman Olivia Sauvageau assumed the critical point guard position. Sophomores Ella Ryan, Kate Marshall, Olivia Walker, and Molly Johnson manned the wings and post. Junior Caitie Sue Torn was the glue of the team as a two-way talent. Junior Chloe Burton steadied the interior for the Eagles.
Marshall, Ertan, Sauvageau, and Walker were named all-district first-team picks. Ryan and Torn were second-team selections. Burton and Johnson were honorable mention picks.
Marshall and Ertan were all-state first-team selections. Sauvageau was a second-team all-state honoree. Walker was an honorable mention all-state pick.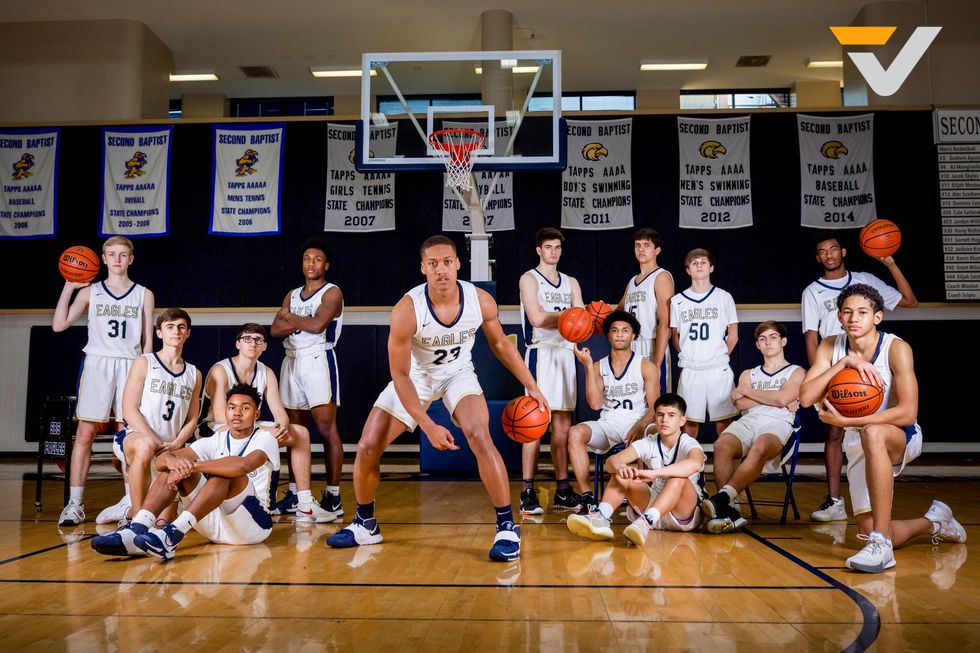 SBS MEN ENJOY STRONG 2020-2021 HOOPS SEASON
SECOND BAPTIST SCHOOL'S MEN'S BASKETBALL TEAM FINISHED 16-8 OVERALL AND SECOND IN DISTRICT PLAY IN 2020. IT WAS A STRONG YEAR, AND NEXT SEASON MAY BE EVEN BETTER.
The Eagles named six players to the all-district team in 2020, and all six are returning next season. Juniors Jordan Williams and Cole Satterwhite, and sophomore Jackson Krueger made the first team. Juniors Dominic Cestero and Elijah Mouton were named to the second team. Sophomore Garrett Hughes was named an honorable mention all-district pick.
Satterwhite was a second-team, all-state selection. Krueger was an honorable mention all-state pick.
The highlight of last season, coach Kevin Mouton said, was watching those young talents grow and mature into foundational impact players for the program. Athletic Director Mike Walker agreed, saying the team shows "great promise for the future".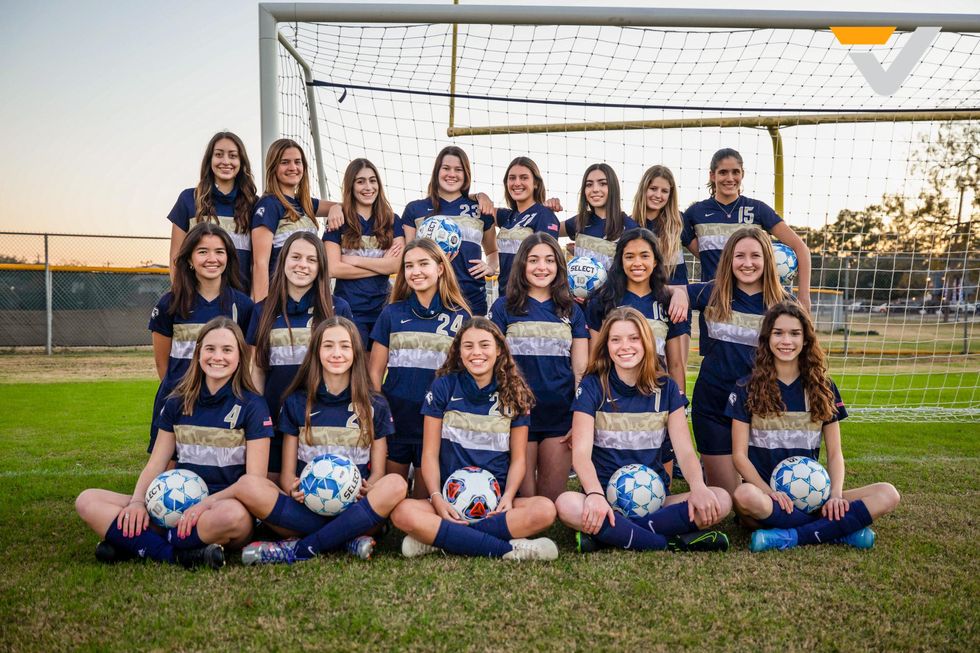 EAGLE WOMEN MAKE MARK ON SOCCER FIELD
DESPITE A ROSTER WITH NO SENIORS, SECOND BAPTIST SCHOOL'S WOMEN'S SOCCER TEAM PUT TOGETHER AN IMPRESSIVE 2020-2021 SEASON, GOING 13-4.
A strong junior class was largely responsible for the success. Juniors Alexis Gill, Danielle Tackett, and Cameron Kelley formed a dominant back line for the defense. Freshmen Mary Claire Torn and Sarah Corbin, and sophomore Isabella Ventura also played critical roles.
With junior midfielders Julia Sauvageau and Naomi Konuma, the Eagles' offense was prolific and dynamic.
Coach Geoff Brooks raved about Sauvageau, a three-sport star, and her intense, competitive nature. "Whether we were winning or losing, her consistency on the field as a player and a leader was invaluable," Brooks said.
Junior forward Helena Platis, Konuma, Torn and freshman goalkeeper Riley Warnica were named first-team, all-district selections. Freshman forward Madelyn Arango, Sauvageau, and Gill were named to the second team. Kelley was named to the honorable mention team.
Platis and Torn were second-team, all-state selections. Konuma and Warnica were honorable mention all-state picks.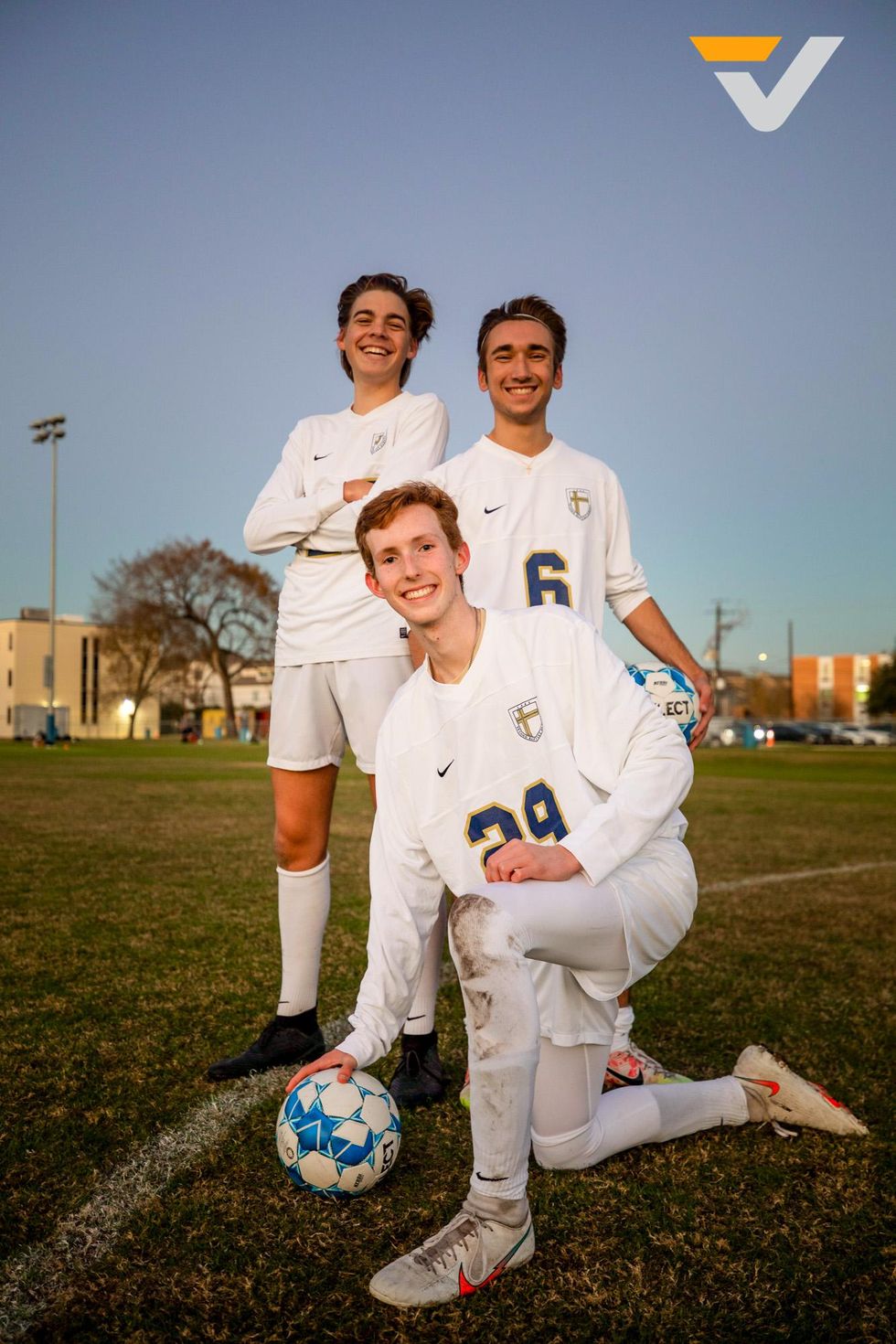 SBS MEN MAKE PLAYOFFS FOR FIRST TIME IN 10 YEARS
SECOND BAPTIST SCHOOL'S MEN'S SOCCER TEAM QUALIFIED FOR THE PLAYOFFS FOR THE FIRST TIME IN 10 YEARS BECAUSE THEY WON THE GAME THEY NEEDED TO.
Second Baptist School beat Emery/Weiner 2-0, in a must-win match that assured a playoff spot.
"With a lot of emphasis poured into building a new team culture and program, we saw tremendous growth," coach Doug Walker said.
"We wanted to be a brotherhood, a team who plays for one another and finds joy in one another. We wanted to be excellent and give our best to the Lord in all things."
Senior forward Jonah McFarland was named as a second-team, all-district selection. Junior midfielder Riley Thomas, and sophomore defender Ryder Solberg and sophomore goalkeeper Nathaniel Flato were named as honorable mention all-district picks.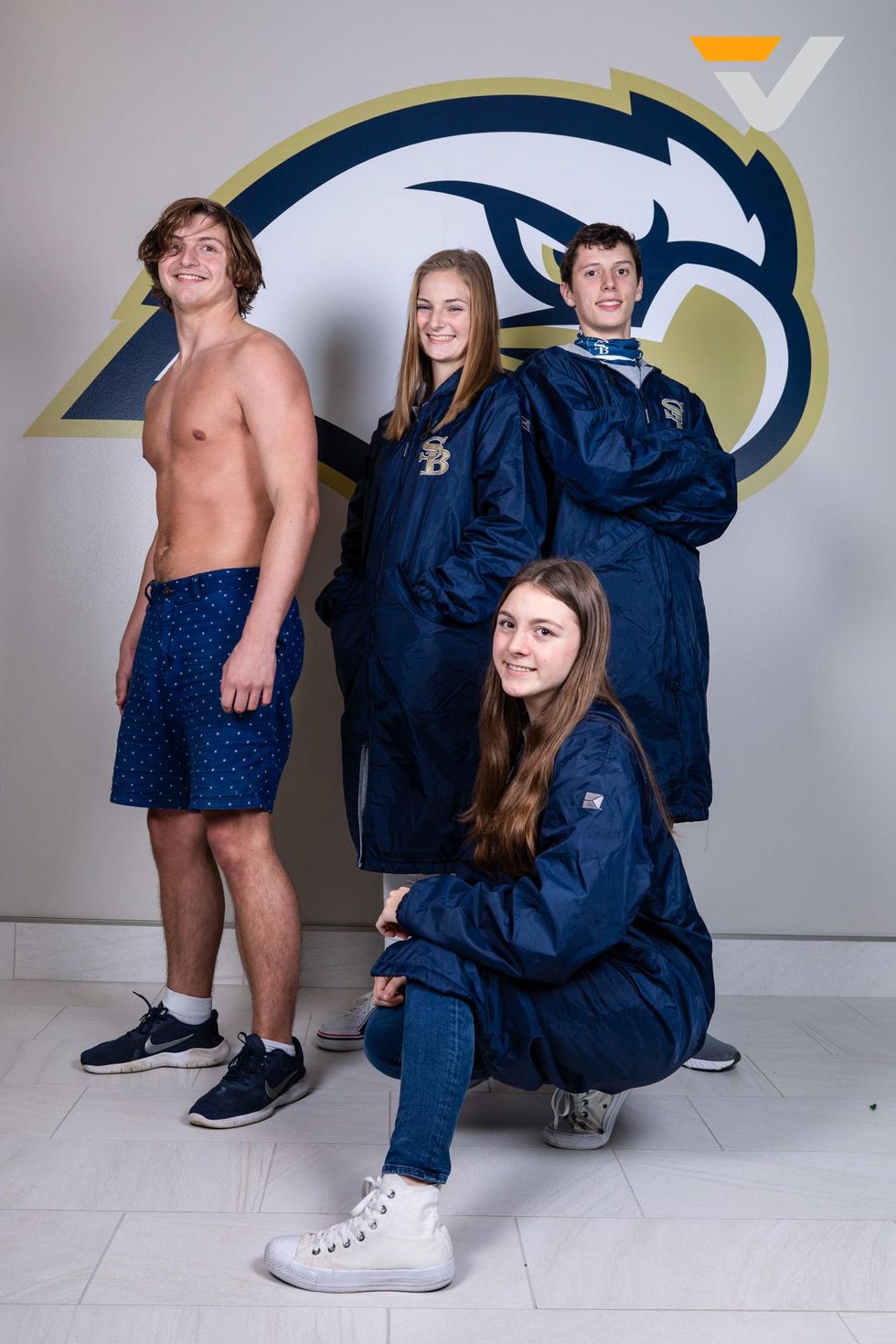 SECOND BAPTIST SCHOOL SWIM TEAMS SUSTAIN EXCELLENCE
THE SBS SWIM TEAMS CONTINUED THEIR IMPRESSIVE TRADITION OF SUCCESS AT STATE DESPITE FEWER WORKOUTS THIS SEASON BECAUSE OF COVID-19 RESTRICTIONS.
The men's team finished third out of 21 teams and the women's team finished sixth out of 23 teams at the TAPPS Division 2 state swim meet in San Antonio in early February.
The men's team has finished in the top four each of the last 12 years, and top three in 11 of the last 12 years, including three state championships and two state runner-up finishes. The women's team has placed in the top six in nine of the last 12 years.
The senior captains this season were Savannah Neal, Claire Tidmore, Jefferson Trammell, and Spencer Locascio.
"I am amazed how the four seniors on the varsity swim team stepped up and kept the team motivated during this sometimes difficult and strange season," coach Mark Hahn said. "Each one showed great motivation and awesome leadership."
CLICK HERE TO VIEW DIGITAL MAGAZINE