Second Baptist School Magazine: Golden Eagle, Leyla Ertan
May 18, 2021
YOU CAN'T MISS LEYLA ERTAN '21.
The senior with a positive, bubbly personality, who came to Second Baptist School in sixth grade, was named a 2021 Golden Eagle Award winner -- a top honor given to a senior male and female athlete.
In middle school, Ertan played volleyball, basketball, and softball. Once she arrived at the high school level, Ertan narrowed down her focus to basketball and softball, where she has achieved immense success, including reaching the TAPPS 5A State Championship game in basketball the past two seasons.
Ertan has also served as the admissions fellow, which has given her the opportunity to tour prospective or new students through the school and show them the SBS experience. Ertan was also involved with Student Life, Spanish club, and Key Club.
VYPE caught up with the multi-sport athlete for this Q&A.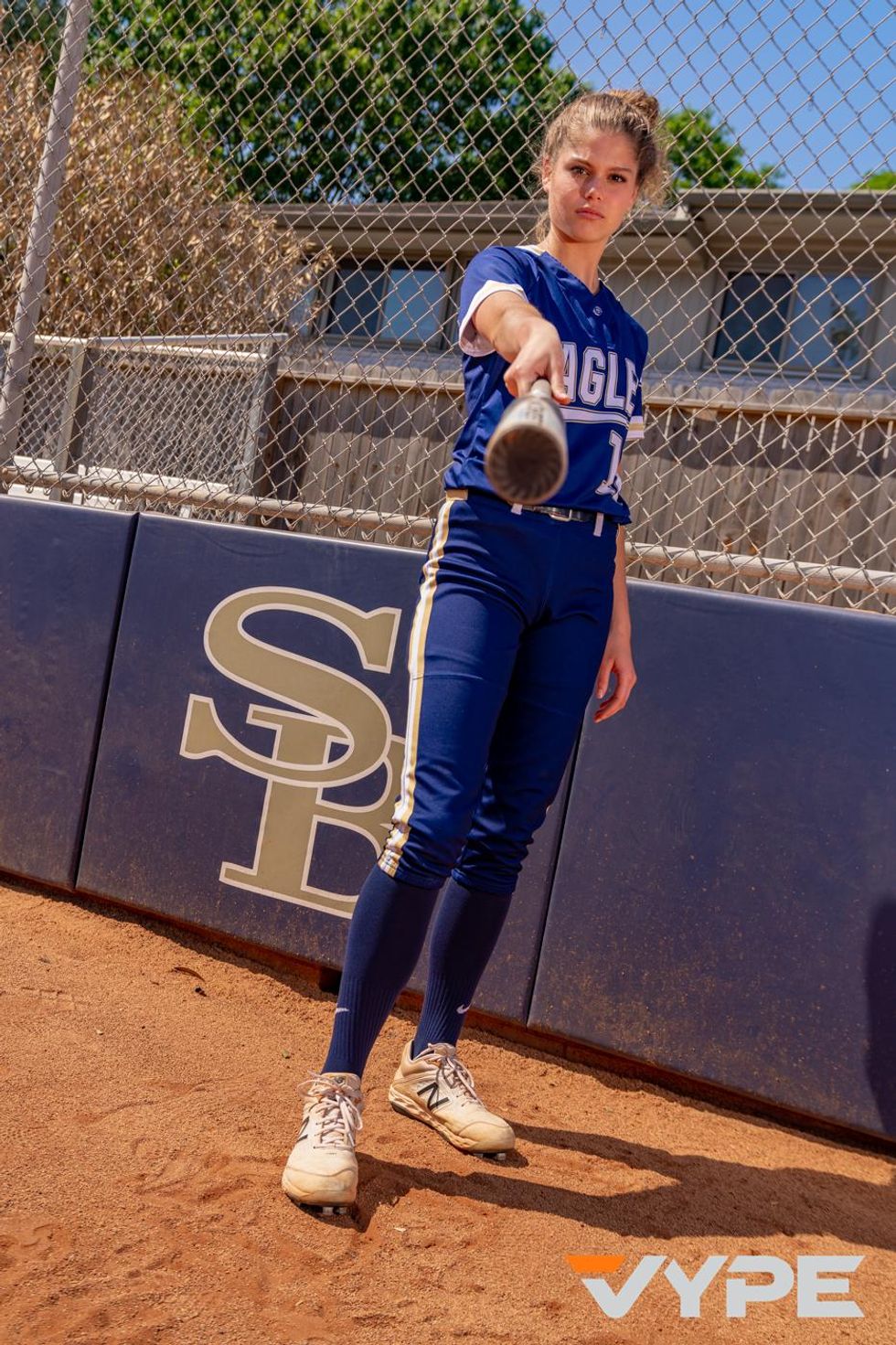 VYPE: What's it like being at a school that supports you being a multi-sport athlete and beyond?

ERTAN: Coming into high school, I didn't actually know all I wanted to do. I didn't know if I would have time to do it all, with academics, balancing two sports, and being in leadership positions. Second Baptist School equips you to do everything you want to do and do it well. You have to communicate, and that's something I've learned to do so well. Communication with the coaches, teachers, and faculty is so important, and they are always open and ready to help you achieve your goals.
VYPE: Touring students around Second Baptist School, how much did you enjoy that?
ERTAN: I loved being able to show and share my experiences at Second Baptist School, because I am so passionate about this school and everything they have helped me accomplish. I just want to give back. It's been a blessing for me to be able to share just how great Second Baptist School really is, from the successful sports teams to the fun theatre program.
VYPE: What is your favorite part of going to school here?
ERTAN: At SBS, you know everyone. It's not like a huge public school where you have a thousand people in your class. I have 90 people in my grade level, and I know them all — first and last name. We sing happy birthday to them in the hallways. You know every single person, and it truly is a second family.
VYPE: What has Second Baptist School meant to you?
ERTAN: Second Baptist has definitely been a second family to me. All the people I've met and relationships that I have been able to have these past seven years have truly meant so much to me. It's going to be a bittersweet goodbye, but I am able to keep these connections for a lifetime.
CLICK HERE TO VIEW DIGITAL MAGAZINE