"My parents aren't professional athletes or anything, but my dad played hockey, soccer, and baseball competitively growing up," said Sauvageau. "Ever since we were little, he always wanted us involved in sports. It's been a part of our entire life."
Her sister, Olivia, who is a freshman, stars in basketball and soccer as well.
They are a cross-training family juggling four different sports, but how do those sports help each other?
"Volleyball has really taught me how to be a leader and a great teammate," Sauvageau explained. "That translates to soccer and softball. You have to be really quick on your feet in soccer, so that speed helps enhance both volleyball and softball."
Team sports are her strong suit, feeding on the camaraderie of the group.
"I just like getting to the point where you can trust in your teammates and really work together," she said. "There's nothing better than that. When you score that goal or point, it's fun to celebrate because you did it together."
As she moves into her senior season, Sauvageau shares a valuable piece of advice to incoming freshmen at Second Baptist School.
"This has been a really fun experience. At Second Baptist School, there is a balance between great academics and playing sports at a competitive level," she said. "You have to take advantage of all the opportunities you can; you never know what you are going to be successful at when you first get here."
She added, "Make as many friends as you can. They can help you in every aspect of your life, and you can return the favor."
Sauvageau is starting to look at colleges and likes the Southeastern Conference schools. She is interested in sports management, social media and architecture. The avid athlete wants to be "part of a team in the future, whether it's building a house or building a company.
CLICK HERE TO VIEW DIGITAL MAGAZINE
TRACK STARS BROUGHT HOME THE GOLD
THE SECOND BAPTIST SCHOOL TRACK AND FIELD TEAM COMPETED AT STATE, EARNING MANY SPOTS IN THE TOP TEN FOR THE EAGLES.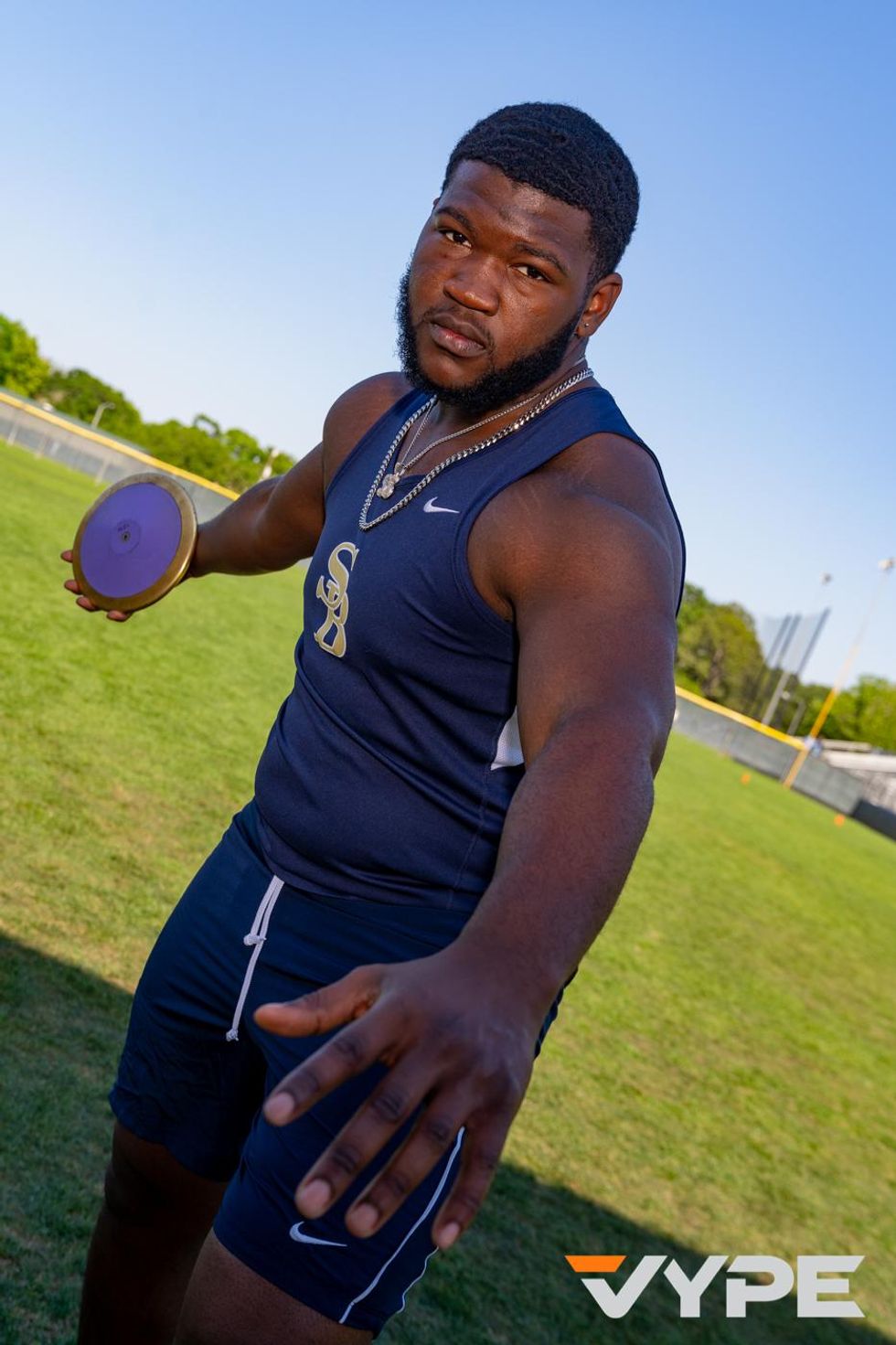 Heading into the TAPPS State Track Meet, the men's track team sent their 4x100, 4x200 and 4x400-meter relay teams, which consisted of Prince Adeyemi '21 (4x100, 4x200), Schuyler Clark '22 (4x200, 4x400), Riley Good '22 (4x200), Garrett Hughes '23 (4x400), Cole Satterwhite '22 (4x100, 4x200), Eli Smith '22 (4x100, 4x400), Everett Skillern '22 (4x100) and Jacob Skyles '21 (4x400).

Bryce Ganious '21 and Stone Heaton '21 advanced in the discus, Hughes advanced in the triple jump and Satterwhite qualified in the 100-meter dash.
Second Baptist School sophomore Haley Killough was the only female athlete to compete for the Eagles in the 200 and 400-meter races, high jump, and long jump.
Ganious brought home the gold in the discus with a toss of 142 feet, which was nearly 11 feet ahead of the second-place finisher. Ganious is signed to play football at Villanova University next fall.
Killough brought home the first state championship of her career in the high jump; her personal best is 5'2" but she only needed to clear 4'10" to win in a jumpoff. In the long jump, Killough placed third with a leap of 16 feet, 8.25 inches. In the 400-meter race, Killough finished second overall with a time of 58.15 and in the 200-meter dash, she took third with a time of 26.67.
What a TAPPS State Track debut for Killough, who brought home four state medals, which were all top-three finishes.
In the men's triple jump, Hughes took third with a leap of 41 feet, 4.75 inches.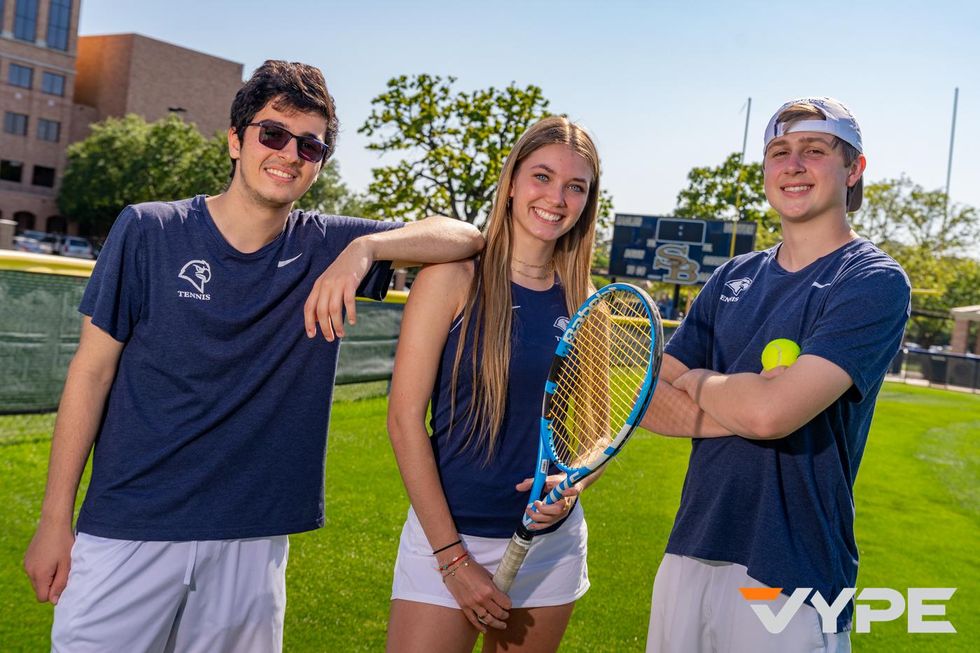 TENNIS TRIO ADVANCED TO STATE
IT WAS A SOLID SPRING ON THE HARDTOP FOR THE SECOND BAPTIST SCHOOL TENNIS STARS.
The girls tennis team was crowned District Champions, and the program sent a powerful trio of athletes to the TAPPS State Tournament at the beginning of April.
Dariush Boujabadi '22 and Stella Baird '24 as a mixed doubles team, while Caroline Chapman '22 went in girls singles. The doubles pair lost a tough match in the opening round, while Chapman defeated Sofia Gonzalez of Bishop DunneDallas 2-0 to advance to the State Quarterfinals.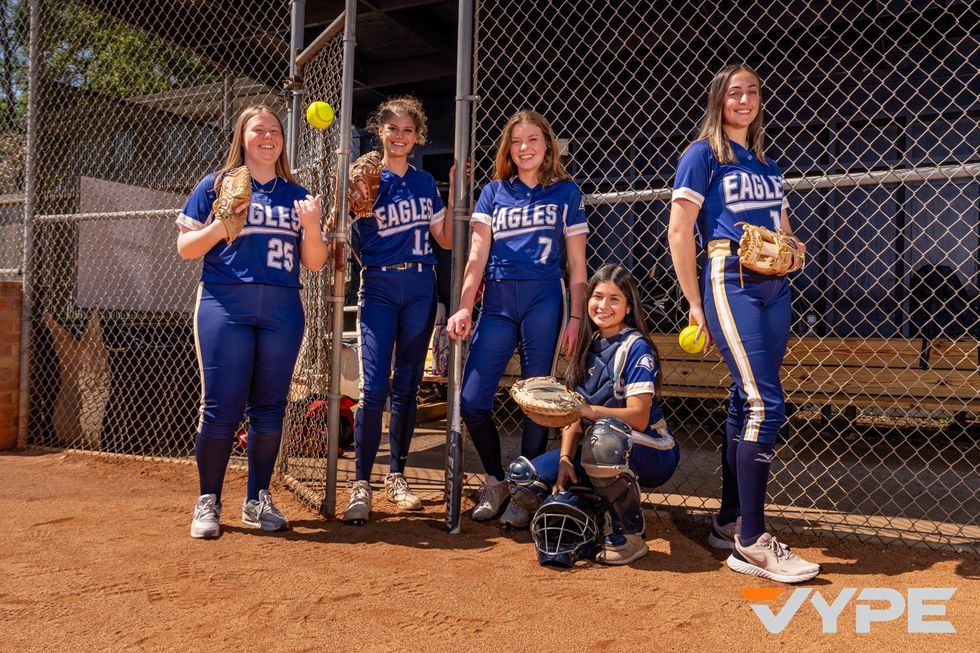 SOFTBALL SURGED BEHIND SENIOR DUO
THE SECOND BAPTIST SCHOOL SOFTBALL TEAM PIECED TOGETHER YET ANOTHER SOLID SEASON, FINISHING SECOND IN THE DISTRICT AND ADVANCING DEEP INTO THE TAPPS DIVISION II PLAYOFFS.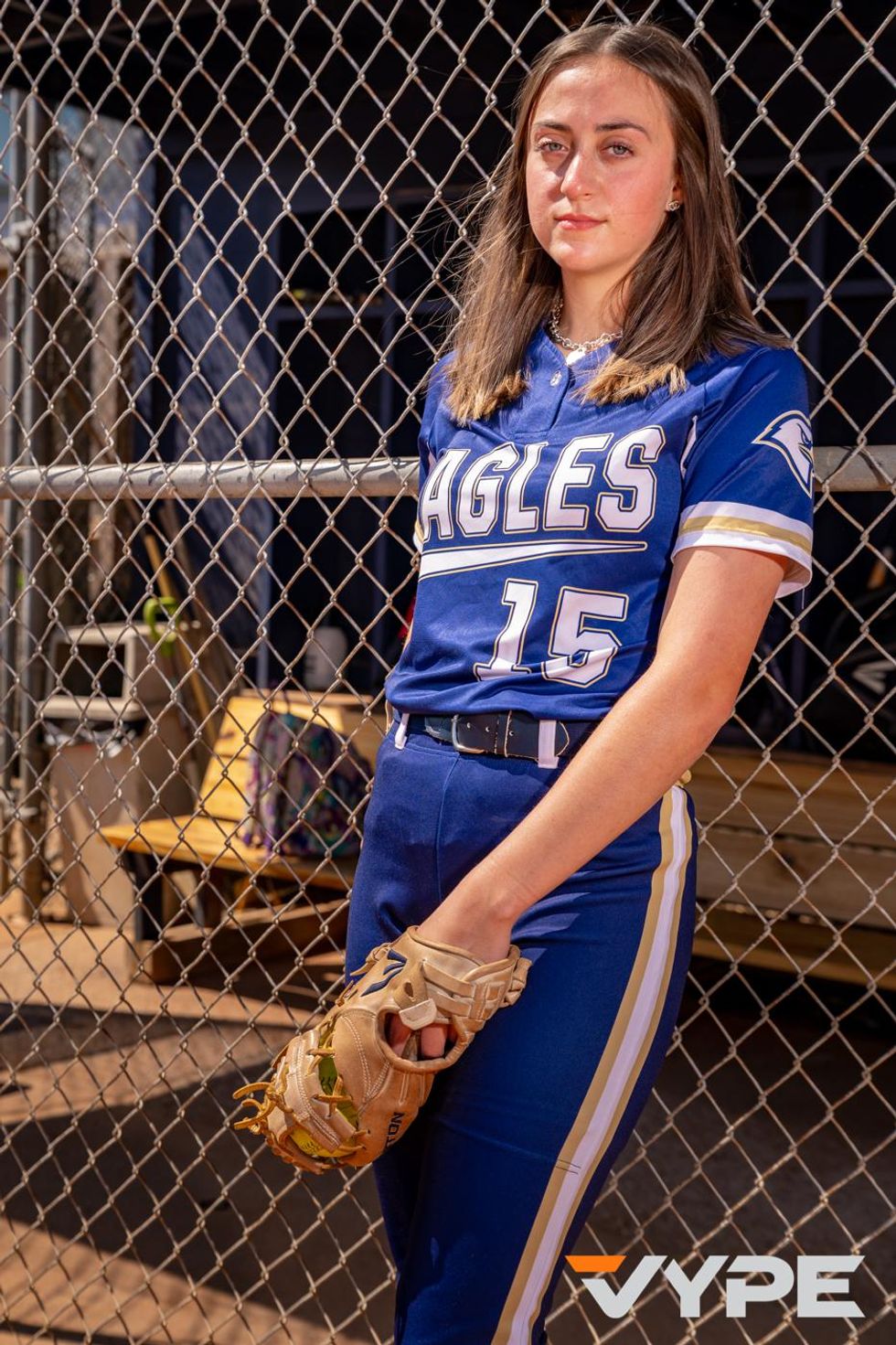 The Eagles were guided by a pair of seniors, Pennsignee Rachel Riley and Leyla Ertan. Riley was the ace in the circle for SBS this spring, including throwing a no-hitter with 11 strikeouts on senior night back in March in a 10-0 win over St. Joseph School.

Second Baptist School reached the TAPPS Division II Final Four of the playoffs.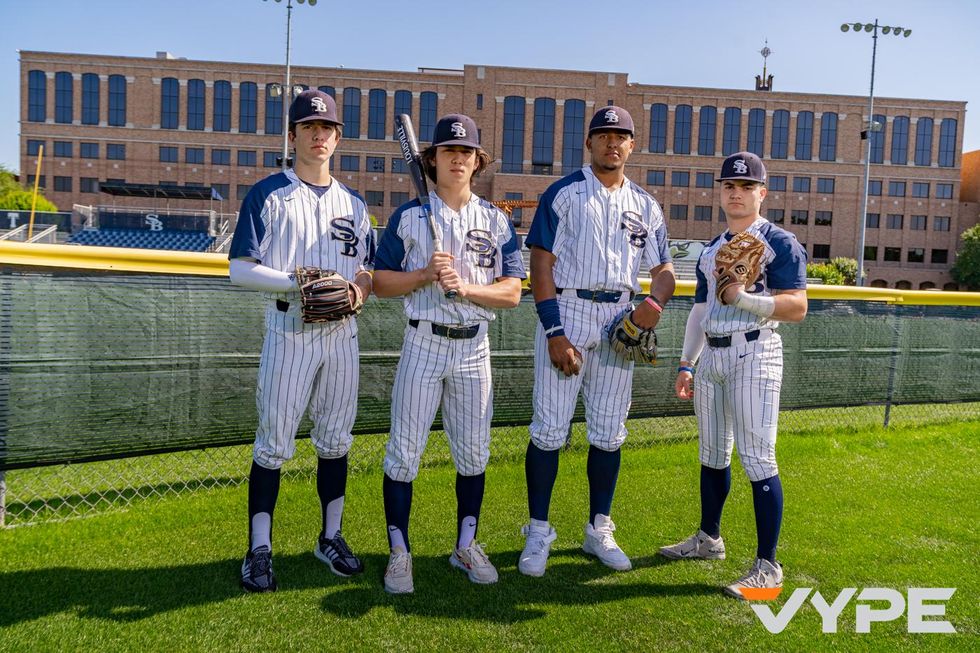 BASEBALL EARNED DISTRICT CROWN
TAPPS DIVISION II DISTRICT 5 IS ONE OF THE TOUGHEST IN THE STATE, AND OUR EAGLES NAVIGATED TOUGH COMPETITION NIGHT IN AND NIGHT OUT, FINISHING THE SEASON 21-4 OVERALL AND UNDEFEATED IN DISTRICT.
In the end, the Eagles came out standing tall as District Champions, including a season sweep over area power The Woodlands Christian Academy. Second Baptist School advanced to the TAPPS Division II playoffs in May. SBS was led by senior Bryce Calloway (Univeristy of Louisiana at Lafayette-signee) and sophomore Ty Baker in terms of starting pitching.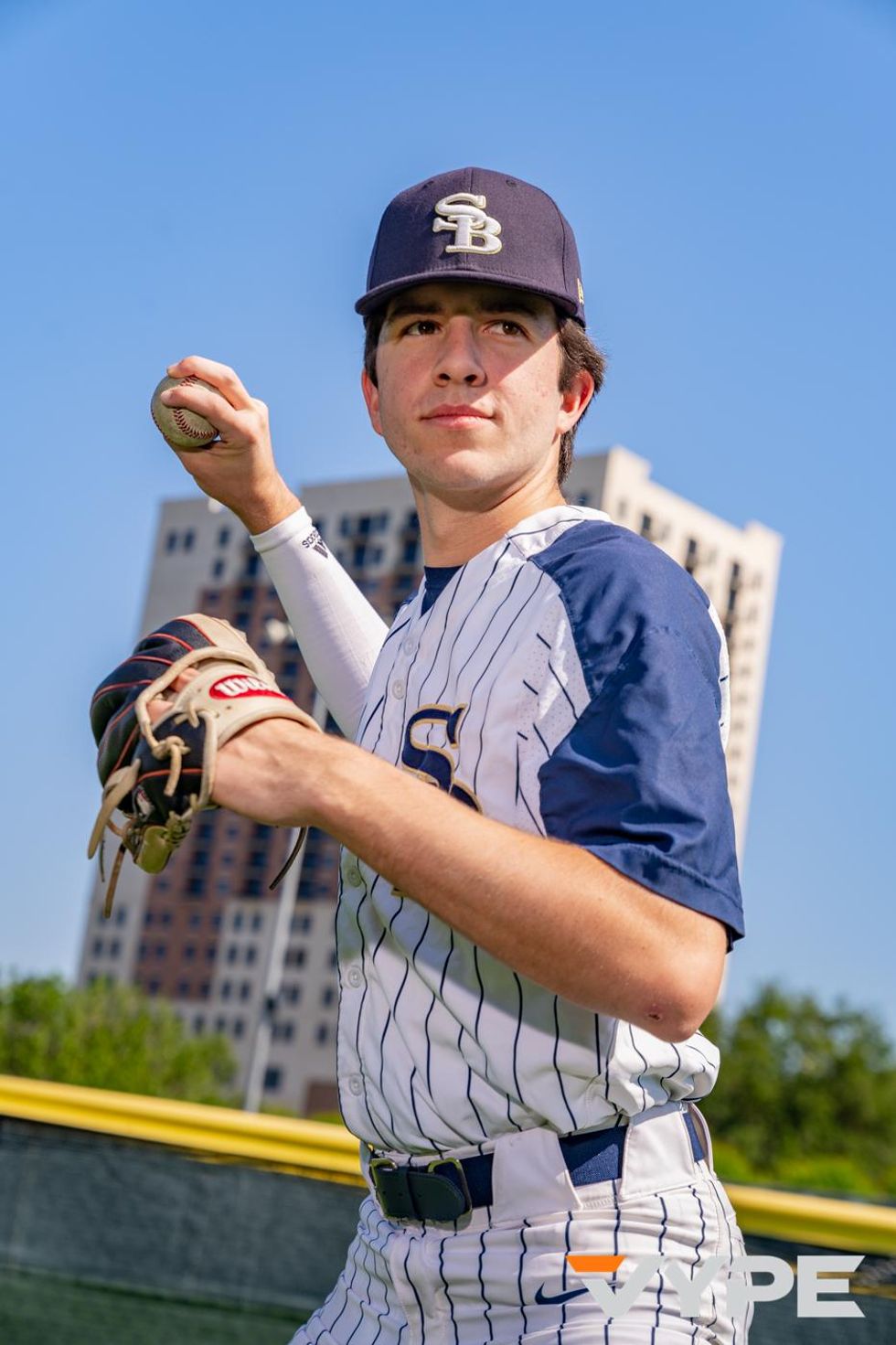 They also had several good arms coming out of the pen in sophomores Luke Pettitte, Ben Feuer, Tommy Willis and senior Austin Courtney. The Eagles had a consistent hitting season and should have a great chance to compete for a state championship.

The Eagles reached the Regional round of the playoffs.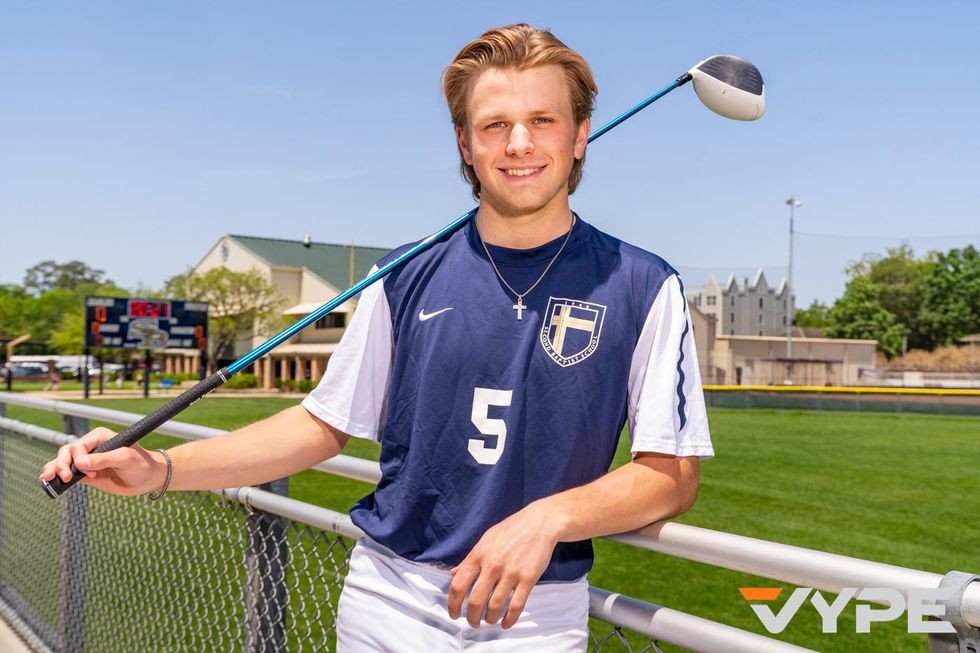 GOLF TEAM SOARED IN SPRING
SECOND BAPTIST SCHOOL GOLF PRODUCED SOME SOLID PERFORMANCES ON THE LINKS THIS SEASON.
The leaders in the clubhouse on the boys and girls side were Patrick Elder '22 and Vivian Darnall '24. The duo advanced to the TAPPS Regional Golf Tournament.
Earlier in the season, Elder and Jett Motley '22 took first at a tournament each shooting a 66, while Brandon Young and Christian Schmidt took third in that same April event.
The middle school boys team, Carson Elder '25, Matthew Elder '25, Christopher Torn '26, Jake Miers '25, and Nate King '25, placed second at the HJPC Championship in mid-April. Carson finished with the lowest score of the group with a 74.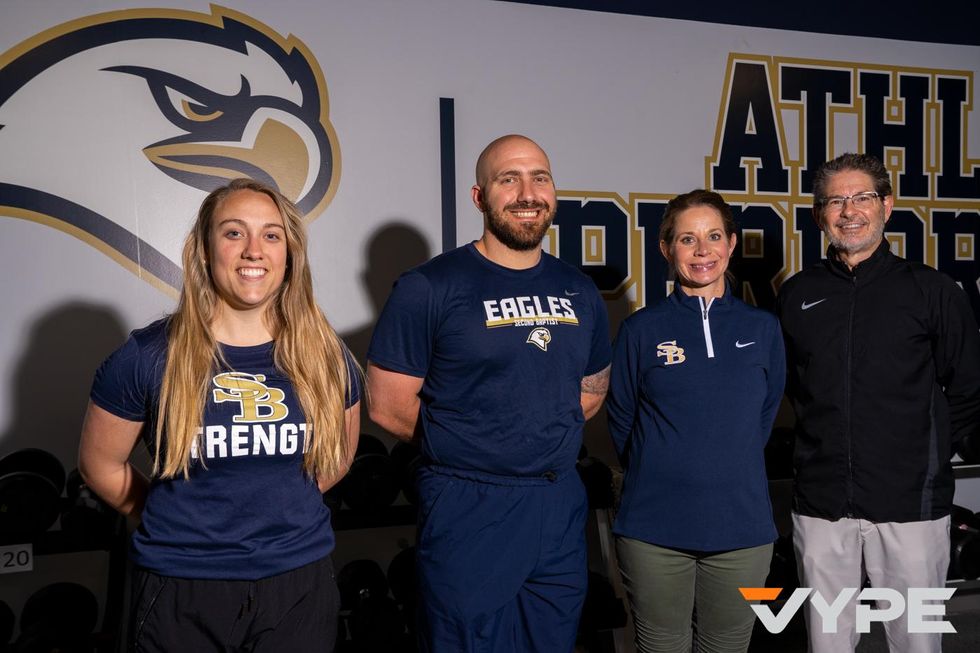 Thank you to our athletic trainers, Bradley Cooper and Abby Martone who continually invest in our athletes and provide superior physical therapy and rehabilitation right here on Second Baptist School campus. Collaborating with our athletic performance coaches, Nick Mascioliand Chelsey Turk, this powerhouse team serves our athletes with the highest standards of excellence.

CLICK HERE TO VIEW DIGITAL MAGAZINE