The Can't-Miss Kid: Cain has an elite talent in Martinez
Jan 06, 2023
Bradley Collier (Vype)
Nathan Martinez was born to play the game.
He's pretty quiet and doesn't t like the limelight, but what he can do with his feet will put him on a big stage someday. He had already witnessed the big stage firsthand.
His father, Alfredo Martinez, played professionally, in Mexico, and currently coaches for the Houston Dynamo Youth Developmental Program. Nathan is a star in his own right in the development academy, along with being the undisputed leader of Klein Cain's budding soccer program.
"I've been playing since I was four years old," he said. "My family has always been very athletic, so I had it in me since I was born."
In two quick seasons, Martinez has been named the District Newcomer of the Year and co-Midfielder of the Year for the Hurricanes, leading Cain to the postseason in 2022.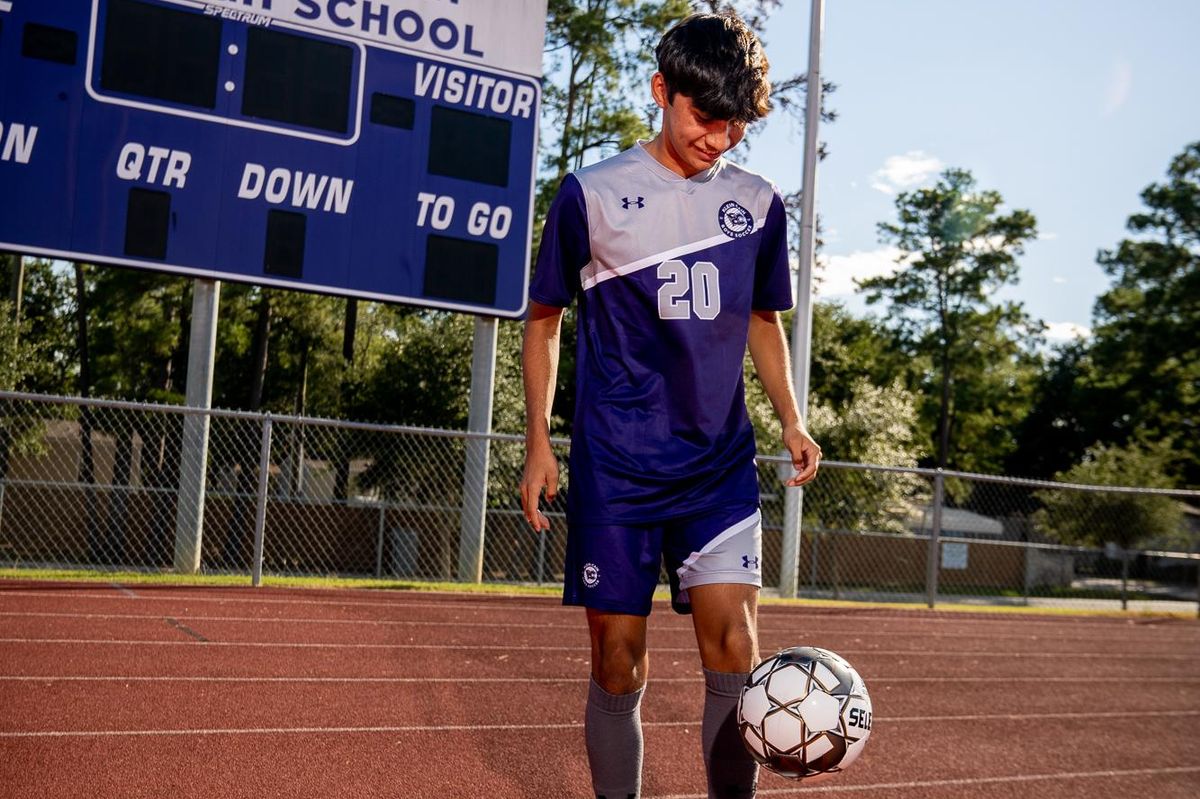 "I think my strength is having the awareness of where everyone is on the field," he said. "I'm checking my shoulders all the time to know where the defenders are, too. I'm a really good shooter also."
Those are the intangibles that make an elite soccer player, and he's learned from the best.
"I watched my dad and his teammates train in the pro leagues before he retired," he said. "I just learned off of them and how they saw the game. Having all of the behind-the-scenes access, helped me build a strong soccer IQ. I was learning from pros at an early age."
While he is a star on prep fields, the developmental offseason league is where he earns his stripes and scholarships.
"My ultimate goal is to play at the professional level," he said. "I'm looking for every opportunity I can and taking them. I feel I have a good shot at playing with Team USA after my performance at the camps, so we will see how that goes. I'm also hearing from Campbell University and Oklahoma to play in college."
But what's at the top of his list?
"Really, I'm just trying to make my family proud," he said.