SHOWTIME: Westbury Christian's Scott ushering team to postseason
Jan 12, 2023
Bradley C. Collier (VYPE)
Westbury Christian basketball is reaching the end of its regular season, currently holding the second-place spot in a challenging TAPPS 3A-District 5.
As the postseason is rapidly approaching, the 14-9 Wildcats (4-1 District) are neck-and-neck with St. Francis Episcopal (14-6; 5-0 District). The success of the team can be attributed to the phenomenal performance for sophomore guard Jason Scott, who Westbury Christian will count on to direct the team in the season's home stretch.
The 6-foot-2 Scott is averaging over 20 points per game, while also leading the team in nearly every other major category. Suffice it to say, he's been the Wildcat's MVP and will play a major role in their imminent playoff appearance.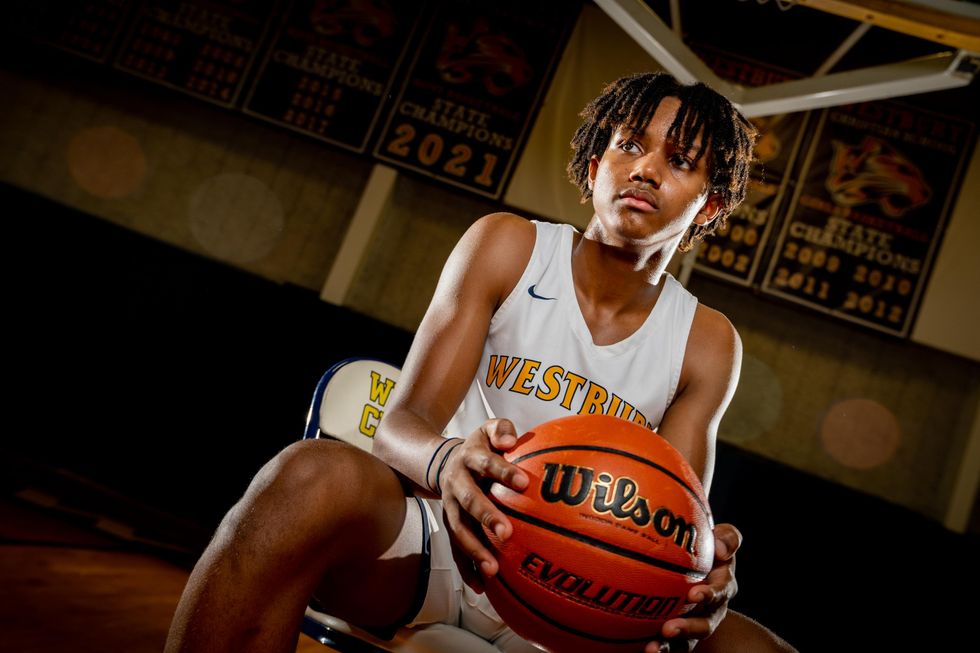 Bradley C. Collier (VYPE)
"My coach and teammates have my back," said Scott. "We really push each other during practice to make games feel easy."
A second-generation Jamaican-American, Jason is not the only Scott who plays for the team. His older brother, senior Justin Scott, plays forward for the Wildcats and adds another layer of chemistry to the team. He's another significant component of their success (leads the team in rebounds, FG%, 2nd in scoring).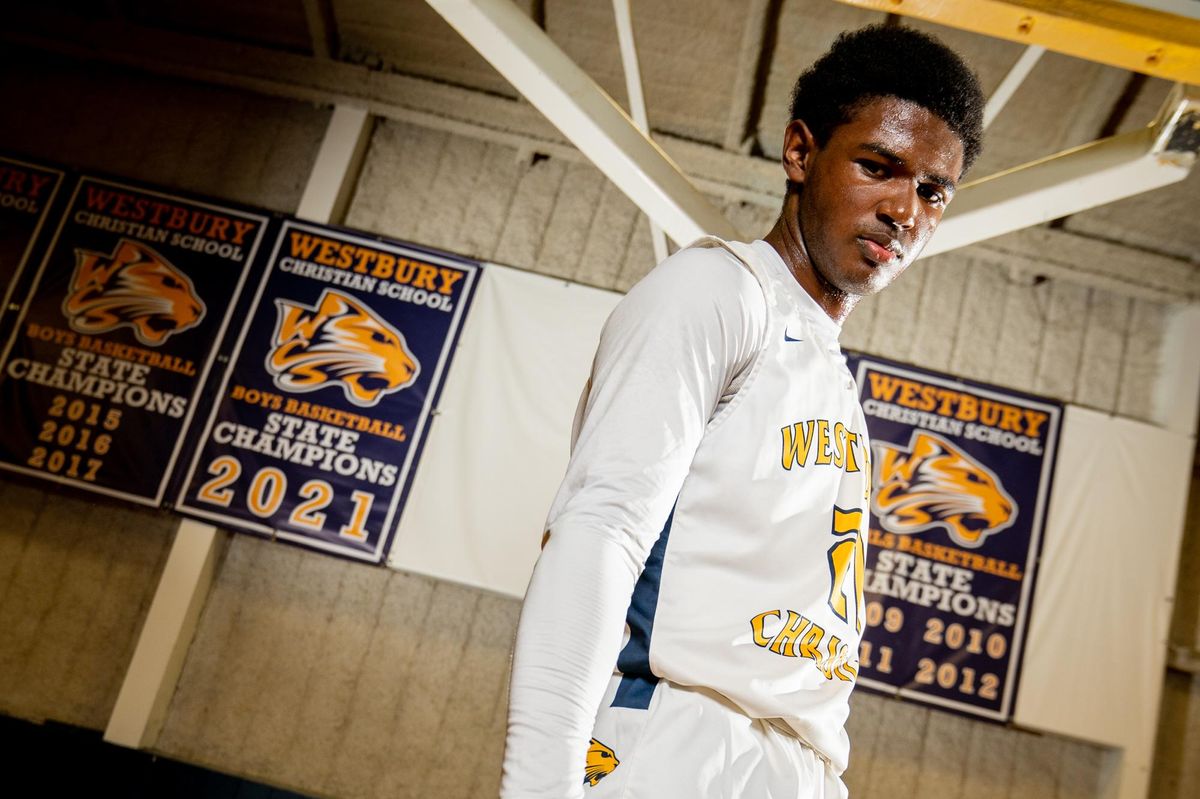 Westbury Christian Forward Justin ScottBradley C. Collier (VYPE)
"It's cool having my brother on the team…," [Jason] Scott said. "Until he doesn't finish my assists. But seriously, it helps to make the team feel like family, and we aren't selfish about it at all. It just makes us stronger as a unit."
Westbury Christian will be a dangerous team come playoff time, which was evident in last Friday's 84-32 district win over Northland Christian. Scott's game-changing talent was put on full display that night, nearly pulling off a triple-double -- scoring 31 points, while racking up 13 rebounds and seven steals.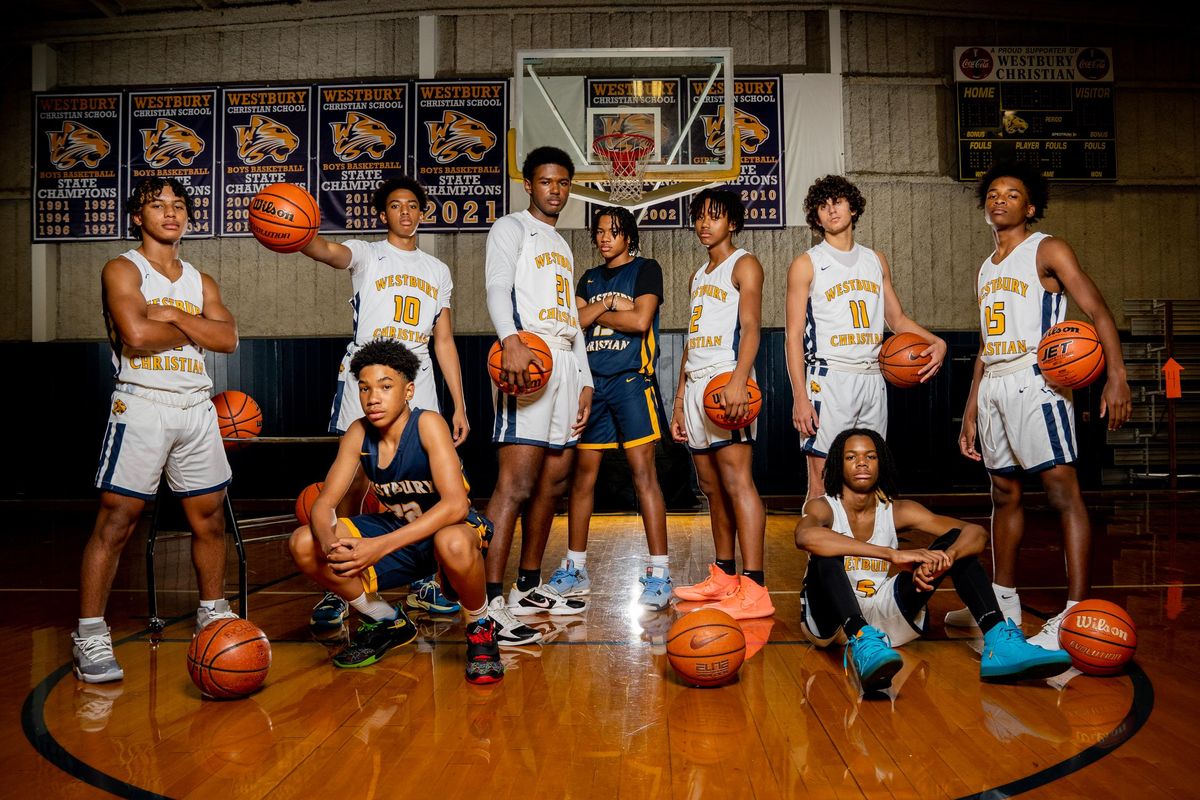 2022-23 Westbury Christian BasketballBradley C. Collier (VYPE)
The young guard has been huge for the Wildcats, and with the postseason on the horizon, it is unlikely he'll be slowing down anytime soon.
"Our goal is nothing short of a State Championship," said Scott. "That is what we're preparing for... to win State. Individually, I want to keep growing as a player, so I can have a good career and potentially get to the next level as well."