NEW MENTALITY: Bridgeland's Robinson changing "first-round exit stigma"
Feb 03, 2023
Photos provided by Robinson
Bridgeland girls' soccer is on another hot streak, holding an 11-1 (3-0 in district) record as they've begun district play matchups.
The Bears have become an incredibly consistent program, despite being part of a fairly new school (est. 2017), winning two consecutive District 16-6A Titles with their sights set on a third. Their recent success can be attributed to the rapid progression of star junior forward Anaiyah Robinson, who has already scored 13 goals this season and four assists.
In her freshman debut, Robinson earned 2021 Offensive Player of the Year honors and hasn't slowed down since.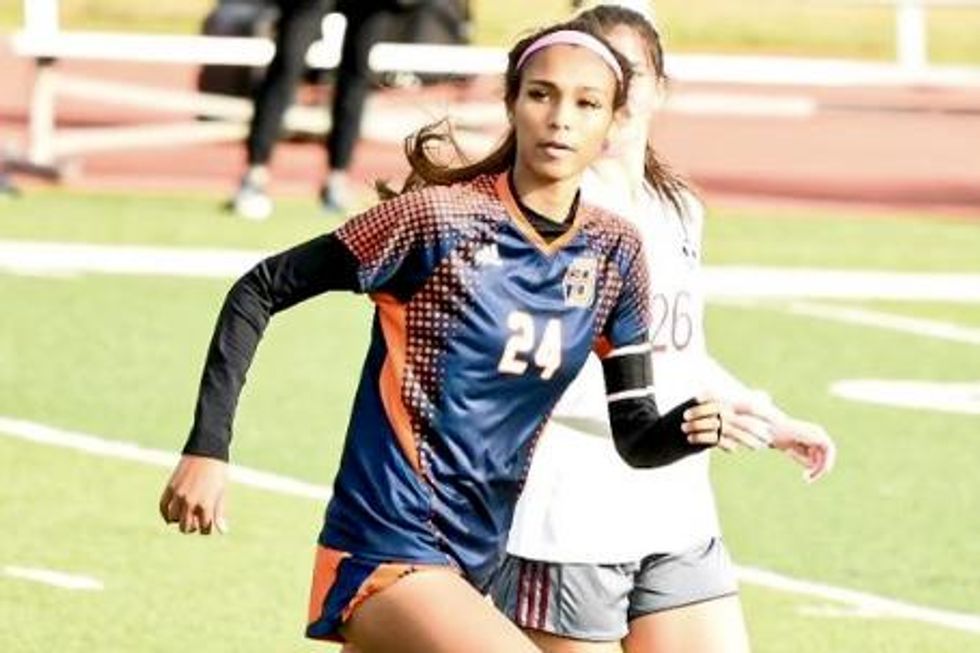 "Bridgeland has always had talented players," said Robinson. "Our coach [Kaitlyn Bourgeois] really knows the game and exactly how to beat any team. She has the right players to do so. Personally, I think I play very direct. I'm always able to beat players one-on-one with my speed and skill set. Most importantly, I'm always looking for the goal."
On top of being a standout for the Bears, her performance for her club team (Challenge), she garnered ECNL (Elite Clubs National League) first-team, all-conference honors. She has only boosted her reputation as an established leader among her BHS teammates, learning from those who have come before her.
"I've been blessed to have so many talented teammates through my first three seasons," Robinson said. "They depend on me to make plays, and it's something I take pride in. We have a lot of young girls that come to our games and look up to us. I hope we can make them proud… My dad pushes me to be a better player and prepares me for the future, and my mom is always supportive of me no matter what. So, I want to be like that."
Given the attention placed on her exceptional performance, Robinson has committed to Oklahoma.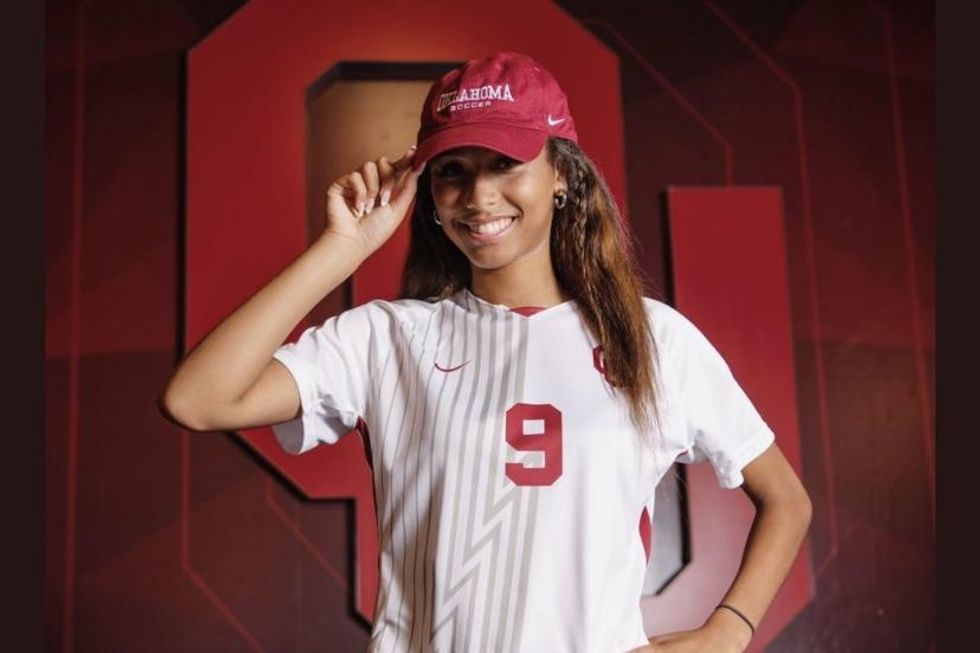 "OU from the start was great with recruiting," she said. "The coaching staff was supportive throughout the entire process, and they truly care about how you're doing and your accomplishments. When I visited OU, the school, soccer program and the environment all around were a dream. The biggest factor was their playing style. It fit me perfectly."
It is clear that Bridgeland has become quite the powerhouse with Robinson leading the offense. However, the Bears have yet to make a deep playoff run due to unlucky first-round defeats in previous postseasons (2022: Tomball Memorial, 2021: Klein Cain).
Therefore, before she becomes an OU Sooner, it will be up to Robinson and the talented Bears roster to further establish Bridgeland soccer as a force to be reckoned with.
"This year we are a different team," she Robinson. "We have a whole different playing style that's been successful so far. We have beaten some high-level competition and our mentality is completely different. This year it's personal for Bridgeland to end the first round-exit stigma."