After some exciting finishes to the UIL Girls Basketball State Championships - with DeSoto being the only DFW team come away with a title - we move to the boys' side of things.
Two of these teams are at state for the third year in a row; one has been having a near-perfect season; one is holding strong to the Cinderella card.
Let's dive in to preview those games.

6A State Championship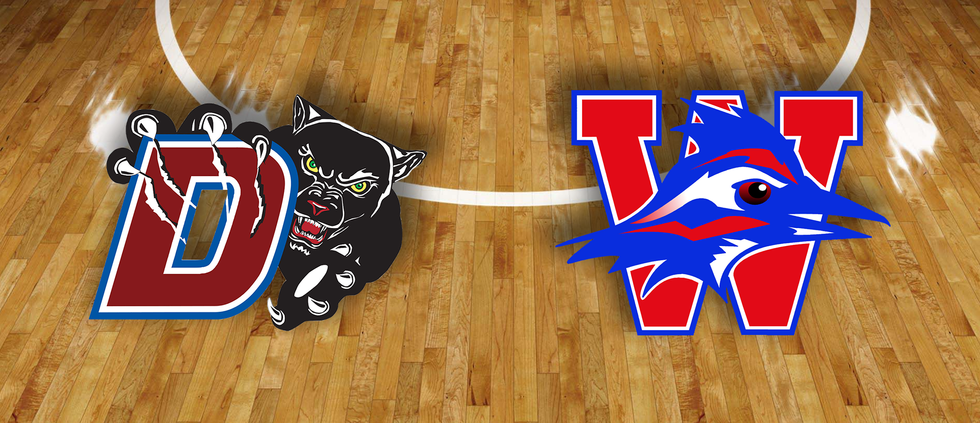 Time: 7 p.m.
Date: Saturday, March 13
Location: Alamodome (San Antonio)
The City of Champions is looking to hoist its second (outright) state title in three seasons. To do so, it has to go against a team that has been playing lights off this year but making its first-ever trip to the title game.
Duncanville's road back to the state title game has been littered with state-ranked teams through the playoffs and in the regular season, including No. 1 Waxahachie twice and No. 3 Richardson, 5A No. 5 Fort Worth Wyatt and so on. And of course, being the last played defending state champion means the best will come out of the opponent to knock you down.
There is talent up and down both lineups for both teams, including Duncanville seniors Damon Nichols - the player that had meaningful contribution to the 2019 state title team - Zhuric Phelps and Juan Reyna. For Westlake, the big contributors are K.J. Adams and Eain Mowat.

Duncanville

TEAM
Austin Westlake

2
STATE RANK
5
28-1
RECORD
30-1
W14
STREAK
W32
7
(2020)
STATE APPEARANCES
(MOST RECENT)
1
(2018)
4
(2019)

STATE TITLES
(MOST RECENT)
0
75
BIGGEST WIN
46

83.8
POINTS SCORED
PER GAME
76.3

57.9
POINTS ALLOWED
PER GAME
33.8

PLAYOFF JOURNEY
Bryan
(72-54)

BI-DISTRICT
Round Rock Cedar Ridge
(67-52)
Garland Sachse
(61-51)
AREA
San Antonio Roosevelt
(71-38)
Mansfield
(73-53)
REGIONAL
QUARTERFINALS
#18 San Antonio Johnson
(75-66)
Cypress Park
(70-42)
REGIONAL
SEMIFINALS
#16 Northside O'Connor
(62-58)

#1 Waxahachie
(70-65)
REGIONAL
FINALS
Northside Clark
(64-48)

#3 Richardson
(68-49)
STATE
SEMIFINALS
#12 Humble Atascocita
(57-42)
5A State Championship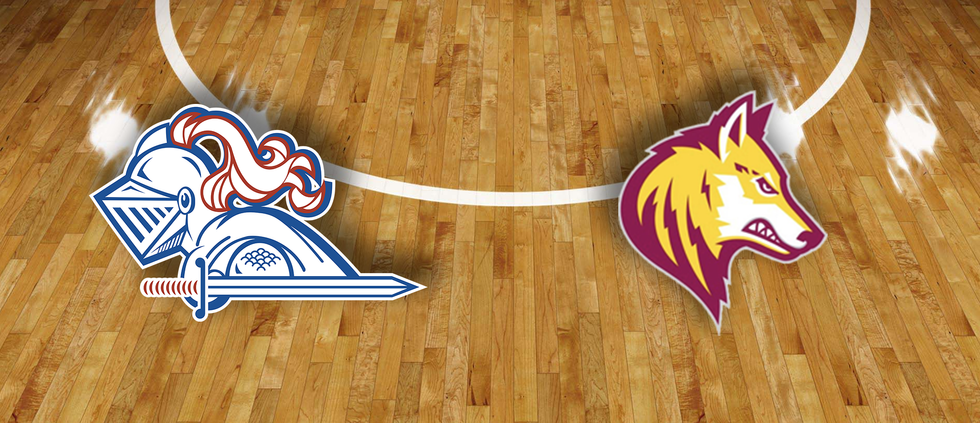 Time: 7 p.m.
Date: Friday, March 12
Location: Alamodome (San Antonio)
Dallas Kimball is one of two teams ranked outside their respective classification's Top 10 that are left to play for a state title. And after knocking off the No. 1 5A team and district rival Lancaster two rounds ago and then the No. 6-ranked team last time out, it only has to play the No. 2-ranked team Beaumont United, which is looking to cap off an undefeated season. The last boys team to do that was in 2001 by 4A Beaumont Ozen.
Kimball is a team that has won - and lost - in all fashions. They've been a team that has held big leads only to see them be squandered away, or they've been the team to mount a comeback and win. They've been in tight games all the way through and made enough plays to win in crunch time as well as have a couple of hiccups and lose that close game.
It all goes to say that Kimball is battle tested in a wide gamut of styles, and the bulk of Kimball's work has come from a bevvy of juniors - Arterio Morris, Kyron Henderon and Chauncey Gibson. In contrast, Beaumont United has only played one game this year that finished with a single-digit difference.
The differences don't end there. Kimball is rich in State history, making its 12th trip to State and looking for its eight championship - both for the first time since 2014. Beaumont United is in its first State appearance in program history.

Dallas Kimball

TEAM
Beaumont United

12

STATE RANK
2
26-8
RECORD
30-0

W8
STREAK
W30
11
(2014)
STATE APPEARANCES
(MOST RECENT)
0
7
(2014)
STATE TITLES
(MOST RECENT)
0
77
BIGGEST WIN
58

75.9
POINTS SCORED
PER GAME
73.5

56.4
POINTS ALLOWED
PER GAME
46.2

PLAYOFF JOURNEY
Dallas Wilson
(80-67)

BI-DISTRICT
LaPorte
(92-54)
#18 Frisco Wakeland
(69-63)
AREA
#15 Richmond Foster
(69-42)
#10 Dallas South Oak Cliff
(59-55)
REGIONAL
QUARTERFINALS
#7 Manvel
(47-42)
#11 Dallas Highland Park
(51-40)
REGIONAL
SEMIFINALS
#17 Pflugerville Hendrickson
(61-44)

#1 Lancaster
(77-75)

REGIONAL
FINALS
#20 Katy Paetow
(59-47)

#6 Amarillo
(60-56)
STATE
SEMIFINALS
#23 Leander Glenn
(82-57)

4A State Championship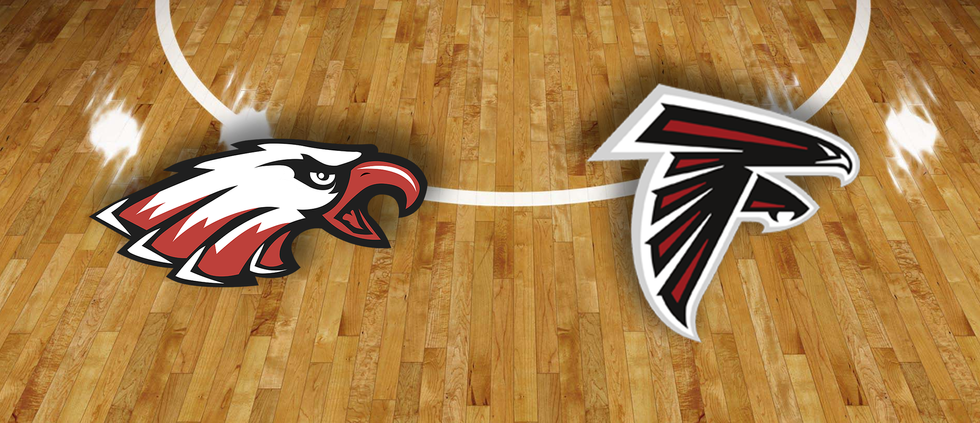 Time: 2 p.m.
Date: Saturday, March 13
Location: Alamodome (San Antonio)
A year after getting onto the doorstep of the State title game, Argyle will finally get a chance to recapture a championship for the first time since the 2011-12 season.
Argyle is on a 27-game win streak and has been winning at a ridiculous clip. Granted, there have been a handful of close games during that ride - six games inside of 10 points - but the other 21 games saw Argyle win by an average of a 30 points per game.
Defense is the Argyle calling card this year, which has only allowed four teams to hit 50 or more points this year and only nine other teams to score 40 or more points. During the playoffs, Argyle's defense has stayed consistent, giving up just 38.7 points per game, which is nearly a point less than the regular season average.
Huffman Hargrave is in its first-ever State run and subsequent title game. Huffman started the year by winning its first 19 games before an 18-point setback to Hardin-Jefferson. It has won 12 straight, which included avenging that loss to Hardin-Jefferson with a 1-point win in the season finale.
In terms of playoff runs, Argyle has played four straight state-ranked teams while Huffman has only played two in six games.

Argyle

TEAM
Huffman Hargrave

3

STATE RANK
11
30-1
RECORD
31-1

W27
STREAK
W12
4
(2020)
STATE APPEARANCES
(MOST RECENT)
0
1
(2012)
STATE TITLES
(MOST RECENT)
0
70
BIGGEST WIN
49

63.8
POINTS SCORED
PER GAME
65.6

39.2
POINTS ALLOWED
PER GAME
47.2

PLAYOFF JOURNEY
Fort Worth Western Hill
(72-32)

BI-DISTRICT
West Orange-Stark
(59-48)

Lampasas
(65-45)
AREA
Royal
(75-39)
#19 Fort Worth YMLA
(49-40)
REGIONAL
QUARTERFINALS
#23 Lumberton
(66-34)

#6 Lubbock Estacado
(57-40)
REGIONAL
SEMIFINALS
Carthage
(44-37)

#7 Seminole
(52-36)

REGIONAL
FINALS
Silsbee
(62-56)

#1 Oak Cliff Faith Family
(43-39)

STATE
SEMIFINALS
#5 Boerne
(55-49)

1A State Championship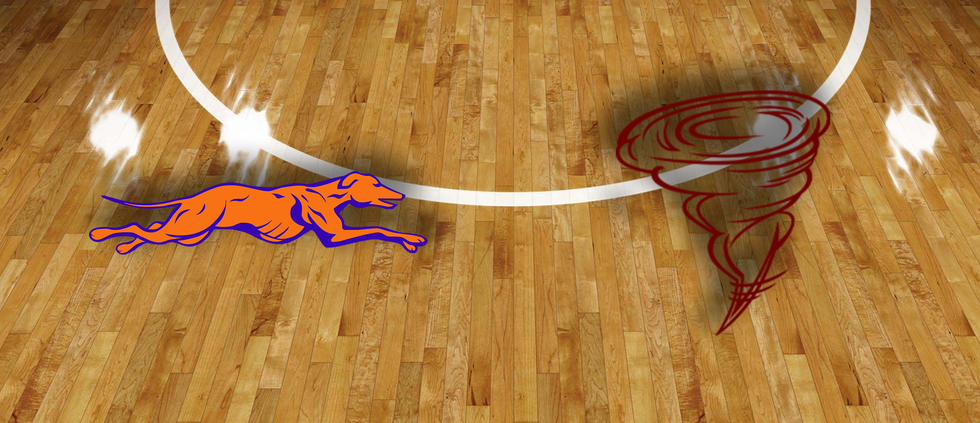 Time: 10 a.m.
Date: Friday, March 12
Location: Alamodome (San Antonio)
It's been quite the run for Slidell, which is at State for the third straight year and looking for its second straight (played) State Title after 63-year drought.
Slidell has been the prohibitive favorite all season long, being at or near the top of the 1A State rankings. Slidell has been on a tear since its loss to Kennedale. The closest score in that 19-game run was by 11 points, twice, both during the playoffs. For Slidell, this will be the third straight 1A Top 5 matchup, having knocked off No. 2 Graford and No. 3 Rocksprings with relative ease.
Texline is at State for the first time since 2015, which is the last time it won it all and making its third overall. Texline entered the playoffs with a 35-point loss to Clarendon in the season finale only to run through the playoffs winning by an average 24.5 points per game, although two of the last three games have been decided by two points but against teams ranked in the state.

Slidell

TEAM
Texline

1

STATE RANK
4
29-3
RECORD
25-4

W19
STREAK
W6
7
(2020)
STATE APPEARANCES
(MOST RECENT)
2
(2015)

3
(2019)
STATE TITLES
(MOST RECENT)
1
(2015)

82
BIGGEST WIN
78

71.7
POINTS SCORED
PER GAME
70.9

41.3
POINTS ALLOWED
PER GAME
45.9

PLAYOFF JOURNEY
BYE

BI-DISTRICT
Amherst
(91-54)

Dodd City
(64-45)
AREA
Turkey Valley
(93-35)
#13 Saltillo
(64-53)
REGIONAL
QUARTERFINALS
#23 Springlake-Earth
(84-51)

Lometa
(70-32)
REGIONAL
SEMIFINALS
#11 Jayton
(57-55)

#2 Graford
(68-57)

REGIONAL
FINALS
#8 Paducah
(72-57)

#3 Rocksprings
(55-37)

STATE
SEMIFINALS
#15 Clyde Eula
(58-56)

SAN ANTONIO - Ashlon Jackson carries herself as a winner.

That mentality for the Duke-commit is how she walked into the Alamodome on Thursday afternoon to lead her team against state-power Canyon, which was seeking its 20th state crown.
Jackson scored 27 points and grabbed six rebounds but in the end, Canyon was able to hit a pair of late three-pointers to seal a 56-55 victory over Hardin-Jefferson in the Class 4A State Championship.
"I went in thinking that we were going to win, I knew it wasn't going to be easy but I knew if I carried myself a certain way my team would follow," Jackson said after the team's first loss of the season. "I feel as though as they did but we just couldn't execute."
Hardin-Jefferson was making its eighth appearance in the UIL State Tournament and second in the last three seasons. The Lady Hawks finish the season with a 29-1 overall record.
It was a Hardin-Jefferson team that is rather young, only carrying three seniors - Makenna Henry, Rylee Wirth and Kenasha Semien - on the roster and one that impressed head coach Mike Fogo all year long.
"This is the hardest working group that I've been around in 20 years of doing this," he said. "It'll probably hit me a week from now but this one's been special.
"Anytime you can be around a group of girls like this that adds years to your career because it makes it fun. It made me kind of young in a sense."
Jackson led the team with the 27-point performance but fellow junior Jalyn Wright and sophomore Molly Beavers both scored eight points and grabbed five boards. Freshman Kendall Sneed, one of two on the roster, scored six points in her first-ever state title game.

"It was a good experience," Sneed said. "This is not how I wanted to end my freshman year but I couldn't have asked for a better experience. I do have three more years to come back."
So, Hardin-Jefferson will now head into the offseason with a majority of its roster set to return in the 2021-2022 campaign. In it, the Lady Hawks will once again try and get back to the Alamodome and try and bring home the first state title since 1989.
With a sting of a one-point loss in this year's state title game fresh on their hearts, this Hardin-Jefferson team definitely won't need any kind of inspirational speech to get motivated for next year.
"They don't need the motivation," Fogo said.
Jackson added: "We've got to learn and we'll be back here next year for sure. With a gold medal."
For all the ways you love to play, Academy Sports and Outdoors makes easier than ever to gear up and have fun out there!
Get free shipping on your favorite brands at academy.com or get free curbside or in-store pick-up at your Academy store.
Gear up this Spring at Academy Sports and Outdoors.