MAKING HISTORY: Pearland GBB back in State Tourney after four decades
Feb 28, 2023
Juan De Leon (VYPE)
For the first time since 1980, Pearland girls hoops will be returning to the UIL State Tournament this week.
It was only a matter of time before the Lady Oilers regained their commanding form in the Houston area, cruising to a 30-3 (12-0 in district) regular season record en route to a district championship and beyond.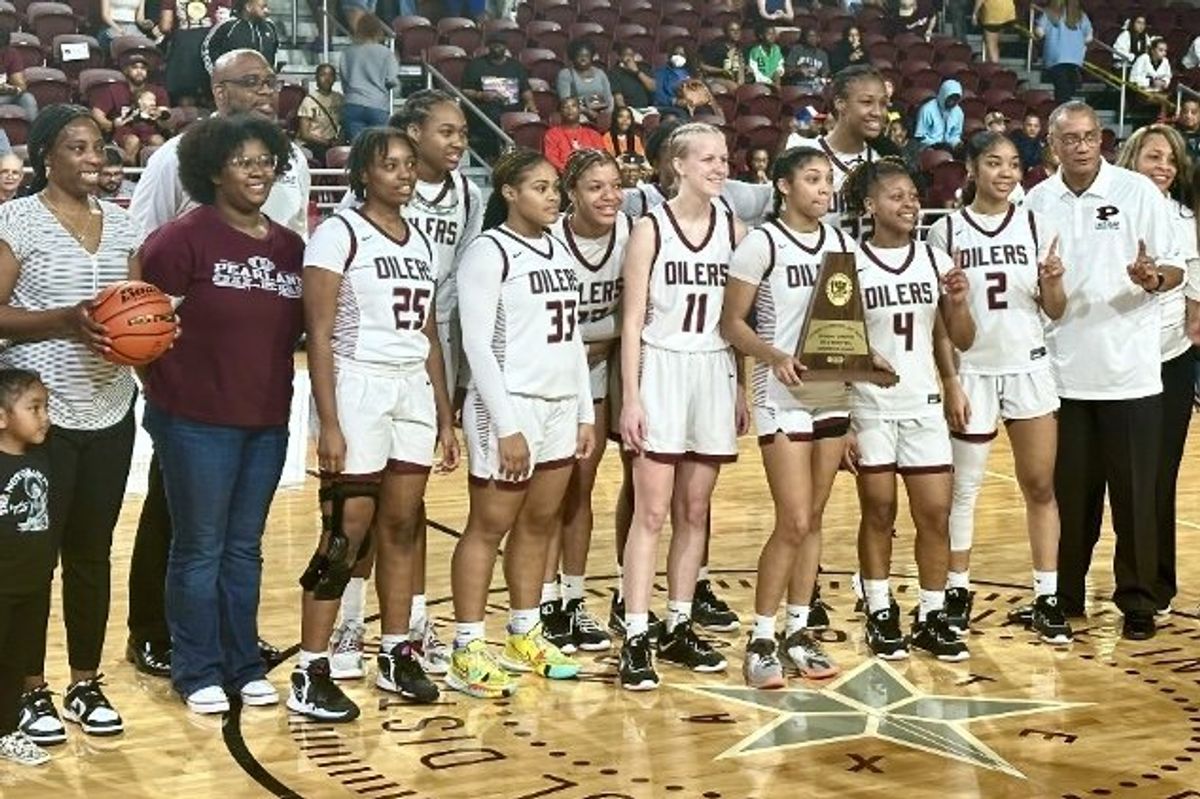 Pearland GBB following their victory over Summer Creek in the Regional FinalsPhoto acquired via Pearland ISD Twitter: @PearlandISD
Their skill was put on full display in their recent 39-26 win over Summer Creek in the 6A-3 Regional Finals, as they punched their ticket to San Antonio to face off against DeSoto this Friday for the opportunity to contend for the UIL State Title.
"This season has been truly fun and special," said coach Jere' Adams. "These ladies are so funny and it's been a joy to watch them grow over this season. The most important thing has been buy-in and strong leadership. Since losing last year, the kids have been intentional and focused on achieving our goals this year. Our three seniors have done a great job leading the team."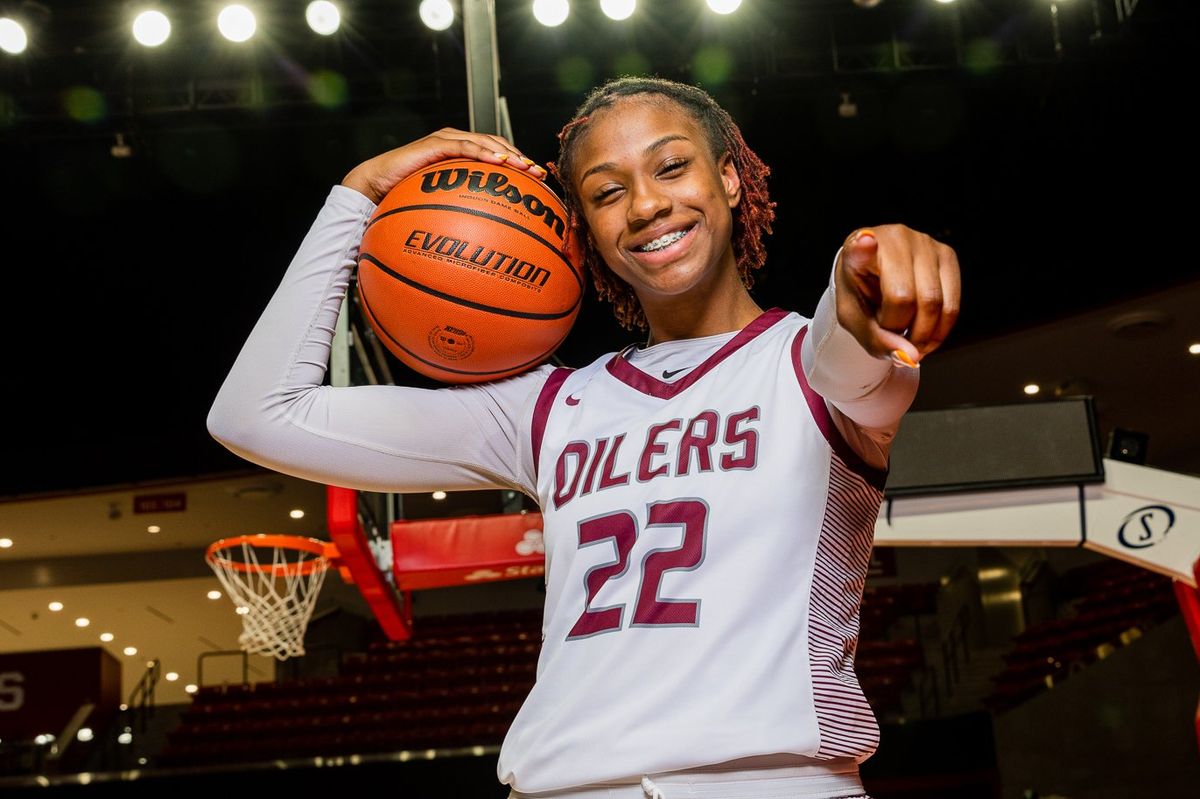 Pearland's RyLee GraysJuan De Leon (VYPE)
Said seniors, standout North Carolina-signee RyLee Grays (17 PPG, 11 RPG) has been lighting up the scoreboard, as well as guards, Paige Bonner (4 SPG, 3 APG) and Janae Tucker (3 APG, 2 SPG), have both exhibited defensive prowess all season.
Furthermore, junior Nyah Hardy (10 PPG, 3 RPG, 78% FT) along with junior La'Niah Thornton's three-point proficiency, has provided the extra firepower that has led the Lady Oilers to become seemingly unstoppable.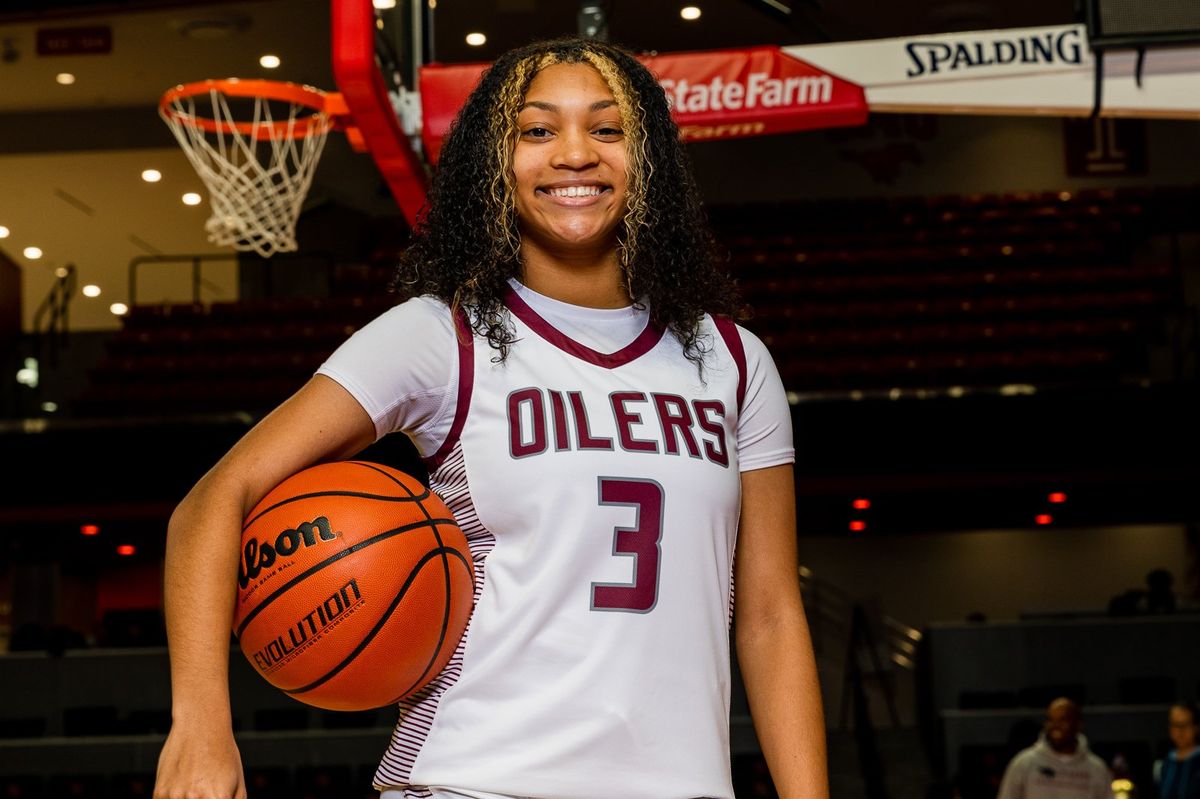 Pearland's Nyah HardyJuan De Leon (VYPE)
However, the Lady Oilers aren't finished yet. After returning to the final four on the heels of a State Tourney drought that lasted over four decades, Pearland does not intend to return home empty-handed.
"I am expecting my team to continue to work hard every day for the goals we have set ourselves," Adams said. "Winning it all would be a blessing. We've worked so hard this year and this group is so special, so to end the year with a victory would be absolutely spectacular."