VYPE ATX/SATX Football and Volleyball Rankings Week of 9.5.22
Sep 05, 2022
It's the time for our updated Volleyball and Football Rankings. How do thi.ngs stack up after 2 weeks of action of Football? And how about Volleyball as we start district play? Scroll down to find out.
** Records come from maxpreps unless otherwise noted.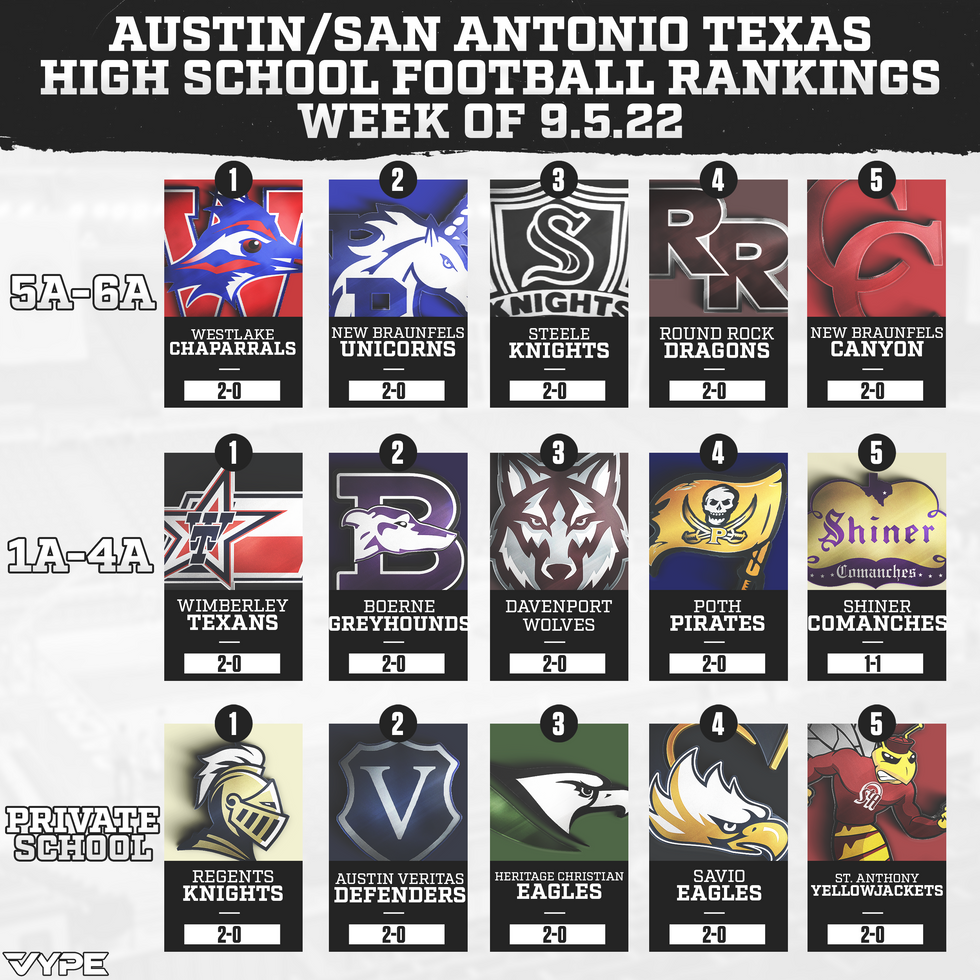 5A-6A: Liberty Hill moves out of the Top 5 with their loss to Hutto, which leaves room for New Braunfels Canyon to move into the top 5. Hutto is basically at number 6 and I went back and forth on which team to put in the 5 spot. Honestly if you think Hutto should be in the top 5 I would not argue with you. Both Hutto and New Braunfels Canyon face Top 5 teams in Steele and New Braunfels Canyon this week. So wins by either will see them on the list next week.
On the Outside Looking In: Hutto, Anderson, Dripping Springs, Bowie, Stony Point, Manor, Hays, Brennan
1A-4A: No change here as all teams in our Top 5 won this past week.
On the Outside Looking In: Floresville and Marble Falls
Private School: Cornerstone's loss to Manor pushes them out of the top 5 with Regents taking over the top spot with a win over Midland Christian. Savio and St. Anthony make their way into the rankings this week.
On the Outside Looking In: St. Stephens, TMI and Hyde Park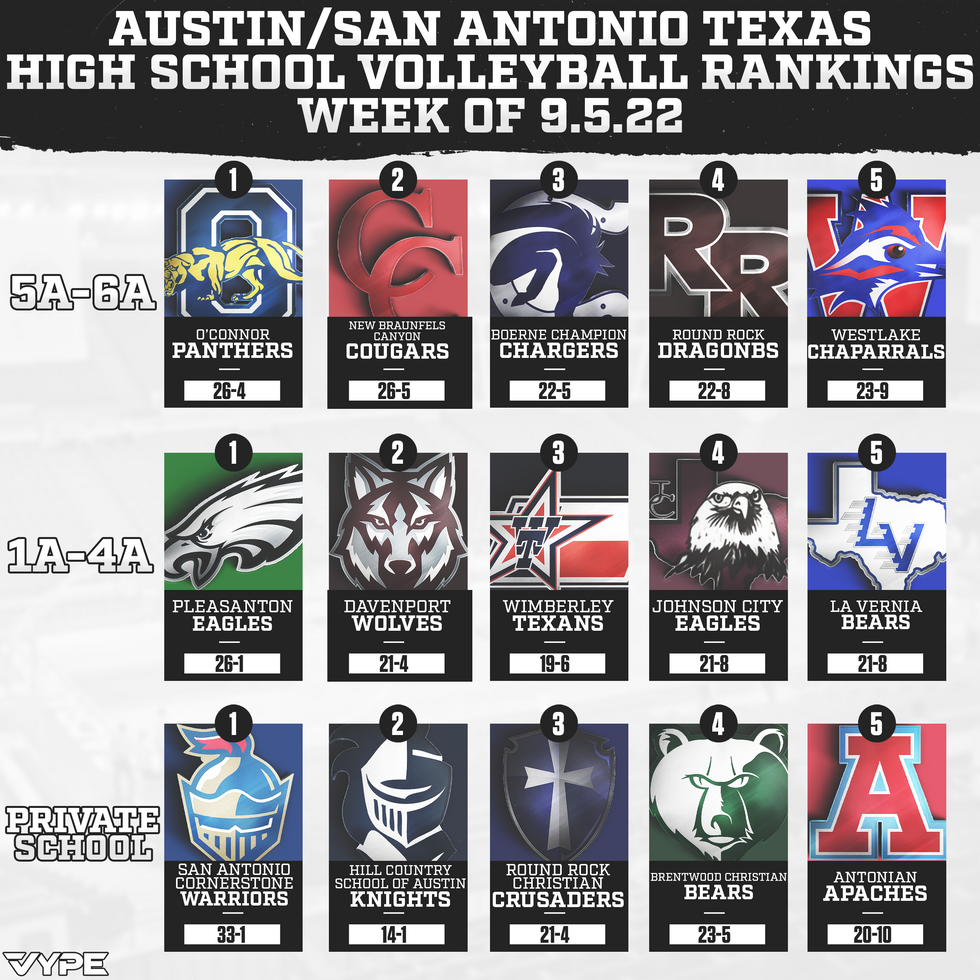 5A-6A: No changes here though the next few weeks could be interesting to watch.
On the Outside Looking In: Liberty Hill, Clark, Harlan, Cedar Ridge
1A-4A: Pleasanton seems like the team to beat here and doesn't show any signs of slowing down. Floresville just missed the cut so be on the lookout for their district matchup coming up.
On the Outside Looking In: Floresville and Marble Falls
Private School: As with the other 2, no changes here. All squads came out and had dominate weeks
On the Outside Looking In: John Paul II and Incarnate Word