VYPE ATX/SATX Football and Volleyball Rankings Week of 10.10.22
Oct 10, 2022
It's the time for our updated Volleyball and Football Rankings. How do things stack up after 6 weeks of action of Football? And how about Volleyball as well? Scroll down to find out.
** Records come from maxpreps unless otherwise noted.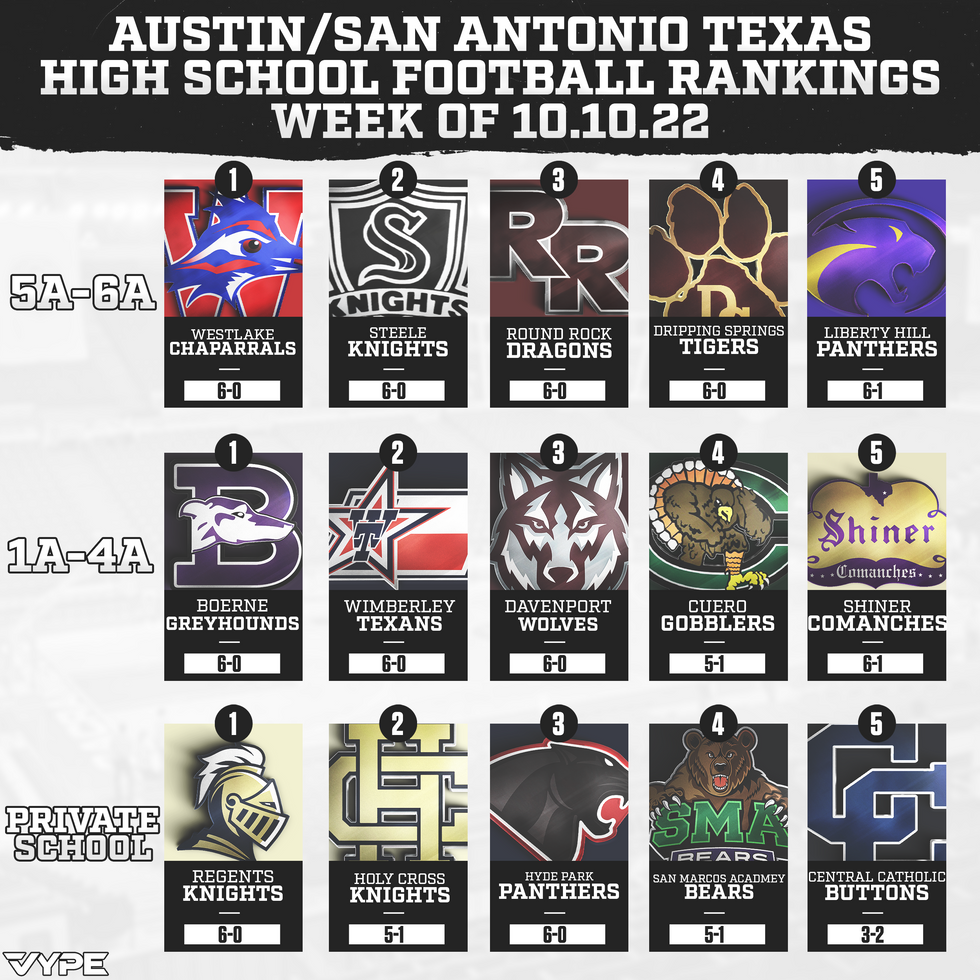 5A-6A: Liberty Hill moves back into the rankings with a loss by Hays this past week. Meanwhile everything else stays the same. Big time matchups this week loom though as Westlake and Dripping Springs face off this week that will tell us a lot about these 2 programs and Round Rock takes on Vandegrift that should give you an idea who is in the drivers seat in 25-6A
1A-4A: Davenport has their closest game of the season but hold on against Taylor. Everyone else handled business and the rankings stay the same this week.
Private School: Regents hangs on in a close one against St. Joseph's Academy and now a great matchup as #1 takes on #3. Hyde Park had an impressive comeback against St. Michael's. Even with a loss Central Catholic stays in the rankings as we still feel they are one of the best 5 in the area.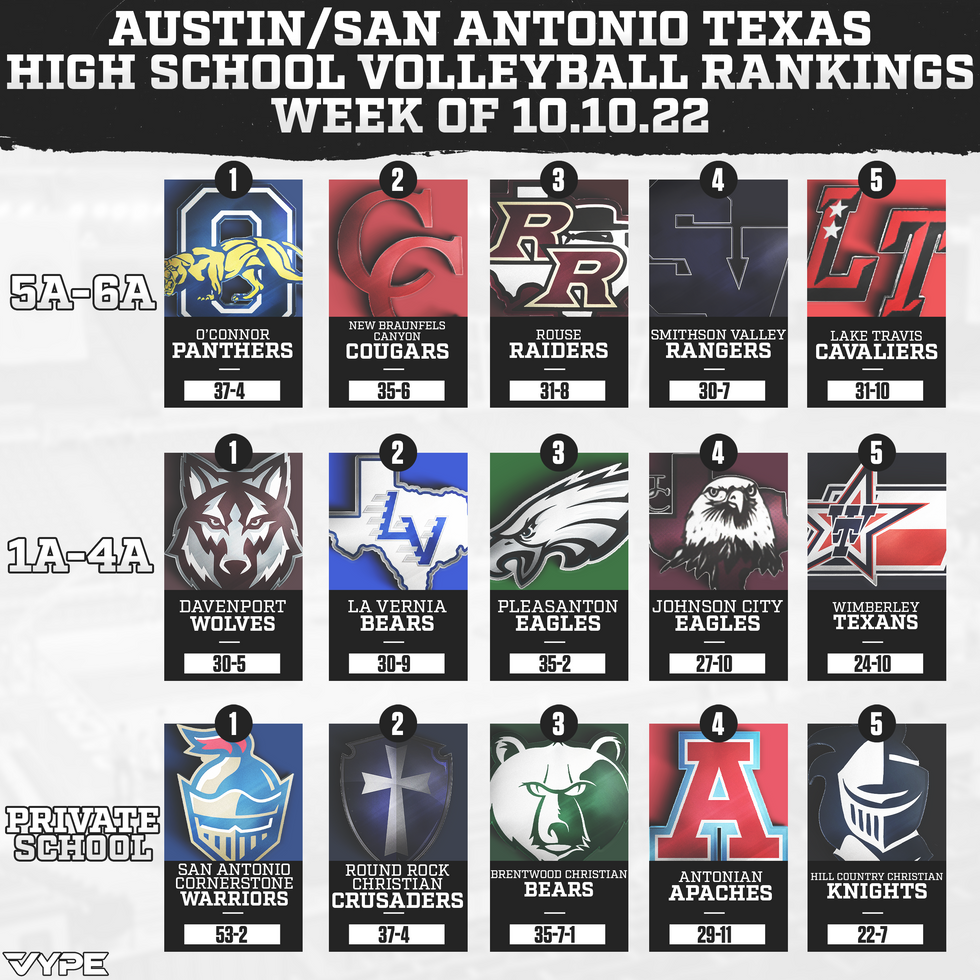 5A-6A: At this point it may be safe to say these are the teams to beat in 5A and 6A and they show no signs of slowing down.
1A-4A: We have a new number 1! Pleasanton drops a match against La Vernia and for at least this week find themselves at the number 3 spot. La Vernia jumps ahead of them to 2 and Davenport takes over the 1 spot. Wimberley takes over the 5 spot from Fredericksburg.
Private School: Nothing changing in the first 4 spots, while Hill Country Christian takes over the 5 spot from John Paul II.