HOUSTON - As the Class 4A State Championships finished up on Friday inside AT&T Stadium, the upper classes of UIL football took their next steps towards the ultimate goal.

The premiere game of the night came between Tompkins and Cy-Fair and the early and often theme to this was defense. The Falcons improved to 10-0 with the 51-28 dominating victory, which included three defensive touchdowns. Colby Huerter had a pair of scoop and scores, while Caleb Komolafe had a pick-six for Tompkins.
Alabama-signee Jalen Milroe had a big night, including a 55-yard touchdown run where he went virtually untouched to the end zone.
With the win, Katy Tompkins is into the Regional Semifinals for a third-straight season, the last two playoff runs being halted by Beaumont West Brook and Atascocita. This time around, the Falcons get defending Class 6A State Champion North Shore.
North Shore pounced on undefeated Pearland Dawson on Thursday night, racing out to a 24-0 halftime lead and eventual 38-7 victory for the Mustangs. Dematrius Daivs had two rushing touchdowns - eight and four-yard runs - and a 55-yard passing score as well. Shadrach Banks ran in a 29-yard score out of the backfield and Jacolby Davis registered a 40-yard pick six.
With the next round of the playoffs landing in the middle of Christmas week, fans will get an early present. On Christmas Eve day, North Shore (12-0) will face Katy Tompkins (10-0) at Legacy Stadium with kickoff slated for 1 p.m. The winner will move on to the State Quarterfinals to face the winner of Atascocita vs Ridge Point/Jersey Village.
Atascocita defeated Pearland 21-6 on Friday night. This marks the sixth-straight season the Eagles have advanced to at least the third round. Last year they reached the State Quarterfinals, where they fell to North Shore in a wild 76-49 game.
Spring Westfield for the fifth-straight year is heading to the third round. The Mustangs took care of business against Klein Cain for a second-straight season in the playoffs. Westfield won the meeting 42-24 moving on to face the winner of Skyline and back-to-back state runner-up Duncanville next week.
RECAP: Westfield defeats Klein Cain
The wildest game of the weekend came on Thursday night when Bridgeland and Dekaney took four overtimes to decide a winner in an instant-classic. Bridgeland ended up pulling off the victory 47-44 in quadruple overtime.

In the end, it was a pass from Conner Wiegman to SMU-signee Dylan Goffney that made the difference. Goffney finished with 204 yards receiving and three touchdowns in the win. Bridgeland moves on to face Rockwall-Heath, which defeated Temple 56-28 on Friday, next week at McLane Stadium on Christmas Eve with kickoff slated for 1 p.m.
It was a busy night in the Greater Houston area for football teams. Here are the rest of the Area Round Scores.

Fort Bend Marshall 48, Montgomery 28
Fort Bend Hightower 44, Pflugerville Hendrickson 14
Spring 31, Klein Oak 14
Katy 60, Lamar 7
Shadow Creek 42, C.E. King 28
Katy Taylor 28, Heights 13
Clear Falls 53, West Brook 36
Huntsville 49, Barbers Hill 19
Tomball Memorial 49, Oak Ridge 13
Crosby 62, Texas 42
Manvel 38, Dripping Springs 21
Cedar Park 51, Foster 15
Lone Star 40, Magnolia 28

Notes
- Spring is into the third round for the first time since 2015 and will face DeSoto in the Regional Semifinals next week
- Katy after haveing a bye week in the bi-district round looked dominant against Lamar, Seth and Jalen Davis both surpassed the 1,000-yard mark in rushing for the year on Friday night
- Defending Class 5A Division I State Champion Shadow Creek looked good for a second-straight week surpassing the 40-point mark. The Sharks now get Katy in the Regional Semifinals next week.
- Clear Falls is on a historic run. Prior to last week, the Knights had never won a playoff game. Now, they are moving onto the Regional Semifinals after beating West Brook, which played for a state title just three years ago.
- Tomball Memorial is into the Regional Semifinals for the first time in program history. The Wildcats got knocked out by Westfield in the second round a year ago. If Tomball Memorial and Bridgeland win next week, the two undefeated teams would meet in the State Quarterfinals.
- Fort Bend Hightower is into the third round for the first time since 2011. That year, the Hurricanes played for a state championship. The Hurricanes will face Manvel in the Regional Semifinals.
Check out the Regional Semifinal Matchups Below

Tompkins vs North Shore
RD3 UIL PLAYOFFS:

North Shore (21-6A) vs Katy Tompkins (19-6A) at Katy ISD's Legacy Stadium. Thursday December 24th 1:00pm. North Shore will be the visiting team. Ticket information will be available soon. #eastside pic.twitter.com/TK7doft7Aj

— The Nation of NS (@NSNationFB) December 19, 2020
Spring vs DeSoto
Lions win! Area Champs! We will take on @FootballDesoto next Saturday the 26th at McLane Stadium in Waco. 7 PM kickoff!

— Lions Football (@SpringFootball) December 19, 2020
Bridgeland vs Rockwall-Heath 
Regional Semifinal Playoff Info

Bridgeland vs. Rockwall-Heath
Saturday, Dec 26 | 1:00 PM
McLane Stadium#txhsfb @dctf

— Varsity Wires (@VarsityWires) December 19, 2020
It's the penultimate week of the Texas high school football season. TAPPS wrapped up last week - SPC many weeks ago - and we've burned through 14 weeks of UIL play.
This week is the State Semifinals as there are but a handful of tickets to be punched for the state finals.
Like the last two days, we're going to do things a little differently. Instead of dropping each game preview at once and separate all the other predictions into post, we're going to go by each day, which turns our focus onto Saturday's games.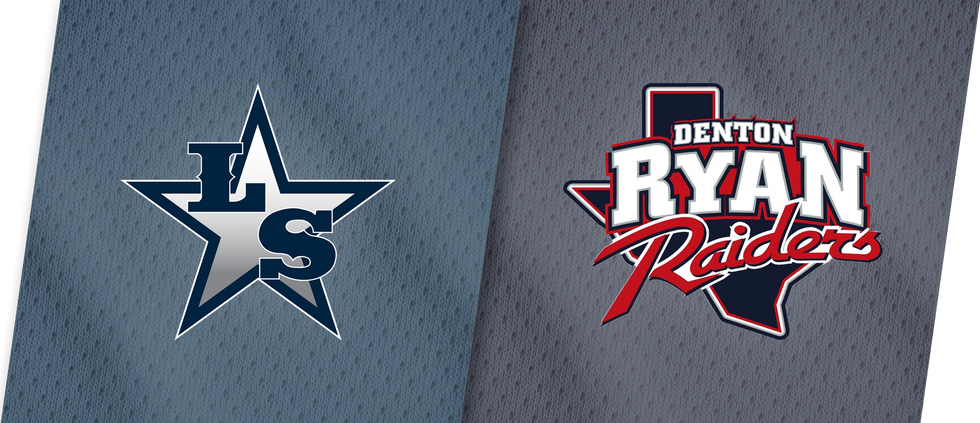 Game Details
Time: 2:00 p.m.

Day: Saturday, December 14
Location: Eagle Stadium (Allen, Texas)
Previous meetings: No previous meeting
Matchup notes: 5A Division I State Semifinal

Previewing Frisco Lone Star (14-0)
Frisco Lone Star has knocked down any challenger that has come up this year, including beating Highland Park at Highlander Stadium and again in the playoffs as well as escaping with a close win over The Colony in district play and beating a good Lancaster team last week by 18.
All eyes will be on Marvin Mims, who set the state record for yards in a season last week and enters this game with 107 catches, 2,502 yards receiving and 31 TDs. Mims also has a chance at setting the career receiving yard mark in this game.
But Lone Star is more than just Mims. Garret Rangel had passed for more than 4,500 yards and 50 touchdowns while completing 69 percent of his passes. Then there's the running back duo of Jake Bogdon and Jaden Nixon, who have combined for more than 2,200 yards rushing and 34 scores.
And you would think that with such a prolific offense, it would give up a lot of points. But you would be wrong. Only twice has an opponent scored in 30 or more points.
Previewing Denton Ryan (14-0)
Just like Lone Star, Denton Ryan is loaded with talent on the offensive side of the ball. The quartet of quarterback Seth Henigan, running back Emani Bailey and receivers Billy Bowman and Drew Sanders is nearly impossible to gameplan for.
While Ryan's offense may not pick up the yards like Lone Star, it certainly has a way to put up a lot of points. In all but two games, Ryan has scored 41 points or more.
The defense is superb as well. In watching them last week against Colleyville Heritage, Denton Ryan was pretty much able to render the all aspects of the Heritage offense non-existent in a dominating 56-10 win.
The good thing for Denton Ryan is it does not have to deal with Highland Park in this year's playoffs - a proverbial roadblock the past few years.

Previewing the Game
This might be the toughest game to pick out of all of them this week. Both teams like to score a lot of points and both teams have solid defenses.
Just look at these numbers.

| | | |
| --- | --- | --- |
| TEAM STATS | LONE STAR | DENTON RYAN |
| Points Per Game | 52.2 | 52.4 |
| Points Allowed Per Game | 14.4 | 10.4 |
| Yards Per Game | 562.2 | 448.6 |
| Yards Allowed Per Game | 263.9 | 192.6 |
This game will say a lot about both teams. We know Lone Star is battle tested, but can they keep it up against even better competition? Is Denton Ryan truly a great team and this is a legit run or have they benefited from a weak(ish) schedule.
Because of Lone Star having beaten vaunted Highland Park twice in high-pressure situations as well as a little bit tough district schedule, I think Lone Star wins by a slim margin. Prognostications are all over the place in this one, but there seems to be something magical with this Lone Star this year.

Prediction: Lone Star 44, Denton Ryan 38
Follow @iamspeters for live updates of this game.