Spring semester of senior year is supposed to be full of excitement and joy, but the Class of 2020 is faced with a radically different experience. It started with the postponement of in-school studies, sports, and activities like prom and the signing of yearbooks, but that changed to permanent cancellations on Friday. First, Texas Governor Greg Abbott announced that in-state schools would remain closed for the rest of the 2019-2020 academic year. Then, hours later, TAPPS and UIL cancelled their remaining competitions for the same time frame.
The day's news hit close to home for Central Texas senior athletes because the Texas state government and University Interscholastic League are both based in Austin, especially those that didn't get to finish their final high school sports seasons. This came at the worst time for competitors like Lockhart pitcher and first baseman Logan Hersom, who needed every workout session, practice and event to achieve new career goals before graduation.
"When I first heard the news about the season actually ending, it was heartbreaking," said Hersom. "I had so much planned out this year and too much to accomplish this senior year."
While the 2020 baseball season was in limbo, the Coastal Bend College commit was working towards his season aspirations and staying on track for his collegiate career.
"Every day, I'll run a mile then go throw the ball with my brothers for a bit outside to keep the flow going," he said. "I don't regret none of it because I still need that work for the next level."
High school sports reign supreme in one-high school towns like Lockhart, Lexington and Elgin. These types of communities schedule their lives around their local teams and athletes, but COVID-19 didn't allow them to show their full support at late season games and senior night celebrations in 2020.
"Even though things ended way before I expected them to, I'll forever be thankful for this school and my coaches," said Lexington pitcher/infielder and 2020 Sam Houston State signee Kylie Hobbs. "Lexington athletics will always have a piece of my heart."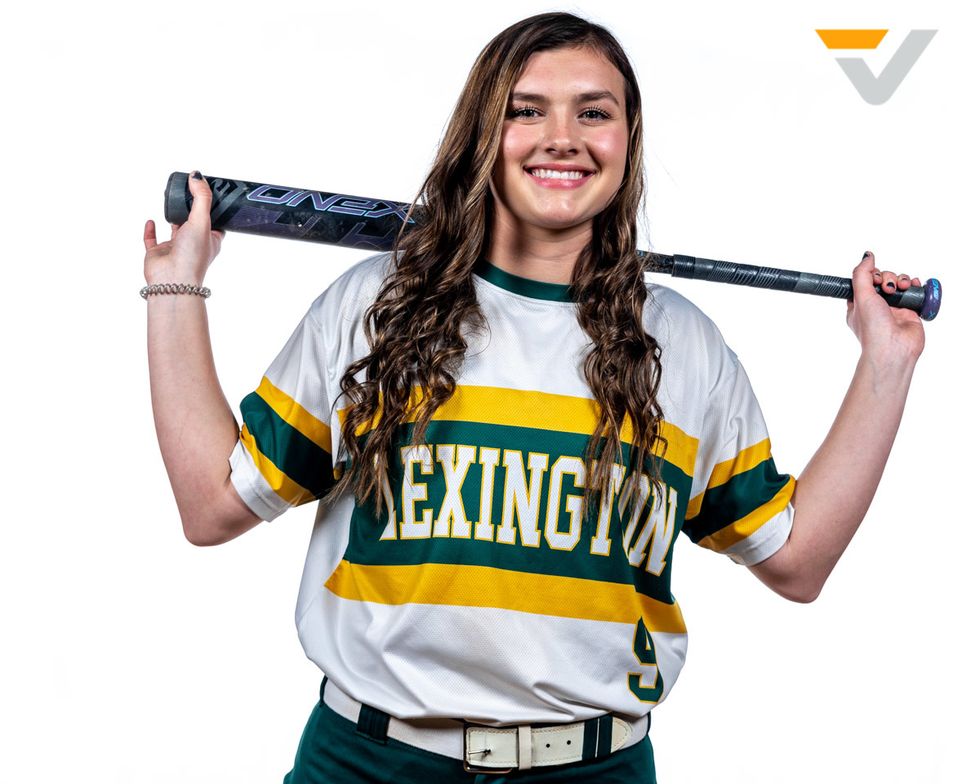 Photo by VYPE Media's Bradley Collier.
The 2020 softball season may have been a short one, but that didn't prevent Hobbs from experiencing an opportunity that was a long time coming.
"My sister [Kinsey] was also a freshman this year and I've been looking forward to getting the chance to play on the same team as her since I started high school," she said. "She's a beast, so having her out there with me was super cool."
Not far away in Elgin, an exciting new era was beginning. The town experienced a homecoming when alum Adam Adams took over as the high school's head softball coach before the 2020 season. Senior shortstop and Nicholls State commit Kiana Gibson liked the start of his tenure.
"Elgin softball got a new coaching staff this year and I enjoyed playing with a new dynamic this year," said Gibson.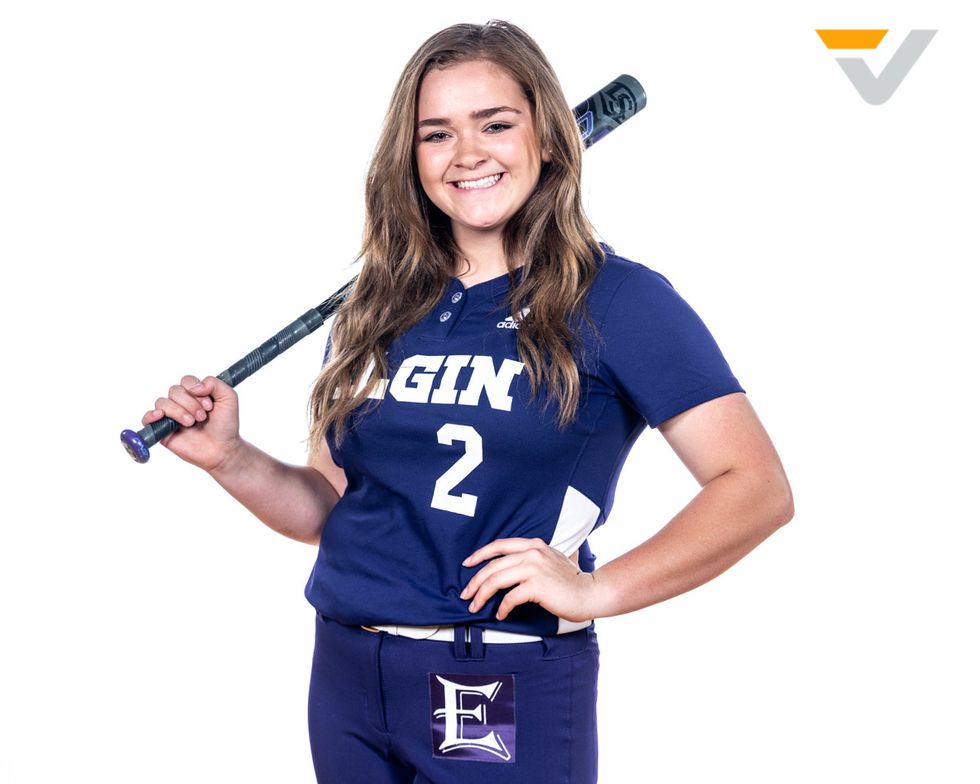 Photo by VYPE Media's Bradley Collier.
Even though Gibson's partnership with Adams didn't last long, she has more softball to look forward to in her career.
"I can't wait to play for Nicholls State softball," she said. "I have dreamed of college ball since I was a little girl. I am going to be so excited to be a part of my family and to have a home away from home when I move to Louisiana. Getting to play with them is going to be a blast."
For more sports coverage, follow Thomas (@Texan8thGen) and VYPE (@VYPEATX) on Twitter.
Looking to get more involved? Check out ShopVYPE for fresh gear that supports local schools and the VYPE U Ambassador Program. To sign up for the VYPE U Program, apply at VYPEU.com.
Photo by VYPE Media's Bradley Collier.
One of the biggest news announcements of the past week was The University of Texas vice president and athletic director Chris Del Conte's decision to not extend eight-year women's basketball coach Karen Aston's contract past its current August 31, 2020 end date.
Whenever a coaching change happens, there's immediately the question about who will succeed the previous leader. By Sunday, that person had been identified and hired. It was former Mississippi State and Sam Houston State head coach Vic Schaefer. The Austin native graduated from Houston Lutheran High School and later Texas A&M University before leading Mississippi State to the 2017 and 2018 NCAA championship games in his best coaching seasons to date.
A change at the head coaching position of a program usually affects the current lineup for years to come. Heading into the 2020-2021 season, seven of Texas' 12 players from the 2019-2020 campaign are eligible to come back. That includes guard Joanne Allen-Taylor, who graduated from Cypress Falls High School in 2018. She grew as a basketball player during Coach Aston's Texas tenure and will miss her because of that.
"She helped me grow by pushing me to not only work and better my game, but she challenged me to strive for the best on and off the court," Allen-Taylor said of Aston. "We had so much fun as a team together. The moment that sits with me the most...is how proud she was of us when we beat [nation No. 1] Stanford in December."
That's why it was hard to hear the news of Aston's departure. Allen-Taylor was at home when she received the call about it.
"Obviously, I was shocked and devastated," said Allen-Taylor. "Everything was running through my mind. I was hurt about it [and] it's still sad to think about."
Texas women's basketball recruits are other affected athletes. That includes the 2020 class, which signed before Aston's exit was announced. If nothing changes, the incoming talent will include Atascocita's Elyssa Coleman, Baytown Sterling's Precious Johnson, Westlake's Shay Holle, [Chatsworth, California] Sierra Canyon School's Ashley Chevalier and Harvard University graduate transfer Katie Benzan.
Coleman enjoyed her time with Aston during the recruiting process, including the day Aston saw one of Coleman's games in Virginia and offered her a spot on Texas' team.
"Being locked in my house, I've been on my phone way more," said Coleman. "I was scrolling on my timeline on Twitter and saw the article about her contract not being renewed. I was in complete shock since I've been talking to the staff all week."
But, the change to the program hasn't halted Coleman's excitement for the program or interest in being a Longhorn.
"Of course, I'm staying," said Coleman. "Mainly because I've made my decision on not only the coaching staff, but on how amazing The University of Texas is all the way around. I'm super excited for what the future has to hold for our program with such an accomplished coach like Vic Schaefer."
Along with Coleman, the Longhorns' women's basketball roster will feature a dedicated returner in Allen-Taylor.
"I'm definitely going to finish my college career at Texas," said Allen-Taylor. "I chose this school because I believed I can be [a] part of the best of both worlds, competing at a high level on the court and getting an engineering degree."
"I think everybody who plays for Texas wants to leave their mark," she continued. "I want to finish where I started and leave something behind that I can be proud of. I'm excited to get to know the new coaching staff. I know Coach Schaefer has plans to compete for championships, as well as I do, so I'm ready to get to work."
For more sports coverage, follow Thomas (@Texan8thGen) and VYPE (@VYPEHouston/@VYPEATX) on Twitter.

Looking to get more involved? Check out ShopVYPE for fresh gear that supports local schools and the VYPE U Ambassador Program. To sign up for the VYPE U Program, apply at VYPEU.com.