TITLE TIME: Move-in Fields has played huge role on vaunted North Shore defense
Dec 07, 2022
Photo from Fields' Twitter Handle: @ElijahF2023
North Shore is on the cusp of returning to the UIL 6A State Championship for the fourth time in the last six years. The team that stands in their path is another state power, Austin Westlake, who they are set to face off against in the State Semifinals at Rice Stadium this Saturday.
The Mustangs' defense has been relentless throughout the postseason. Most recently, they held the explosive Atascocita to seven points, last Friday, which allowed their offense to seal the victory.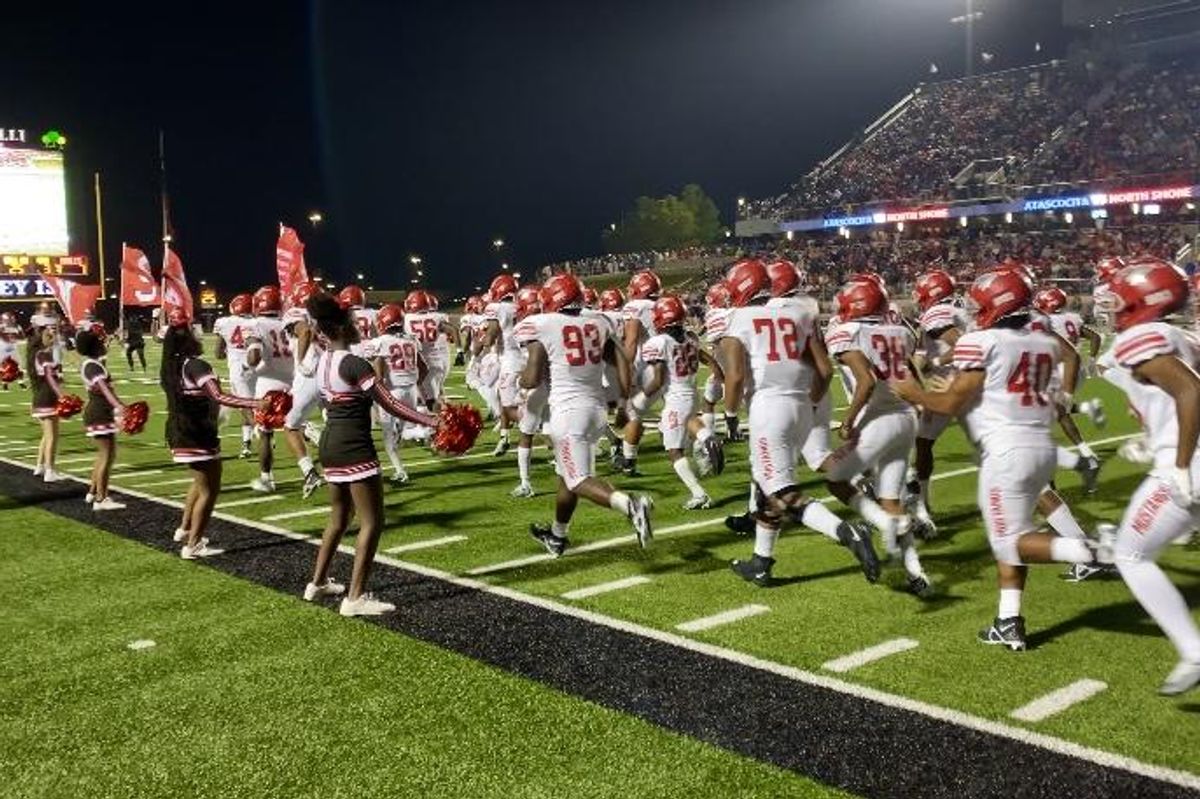 The Mustangs run onto Randall Reed Stadium prior to their Regional Championship victory, against AtascocitaMatthew Ogle (Vype)
One of the heroes on this stacked North Shore roster is DE Elijah "The Hulk" Fields, who has established himself as a force to be reckoned with.
"I got that nickname ["The Hulk"] when I was younger," said Fields. "I've been dominating since Little League and that title has just kind of stuck with me."
Fields transferred from Spring High to North Shore last year. His performance has only escalated since then, earning first-team, all-district honors, which he attributed to the culture of the football program.
"[Compared to Spring] the culture here [North Shore] has been a nice change," Fields said. "Everyone wants it more, and there's more leadership. I've seen everybody has just bought in and we've become a brotherhood. At North Shore, everything is set and it's all on the players."
The majority of current high school football players began their playing careers during their youth when they were inspired to compete through their adolescent years.
Fields is no exception, as his passion for the game was sparked by his uncle -- Ramonce Taylor -- who played running back for the University of Texas from 2004 to 2006 and later played in the Canadian Football League and U.S. Indoor Football League.
"My uncle [inspired me to play football]," said Fields. "He played for Texas, so he knew what it took to play at the next level. He [Taylor] instilled that dedication and competitiveness in me. I need to have that 'dawg' in me always."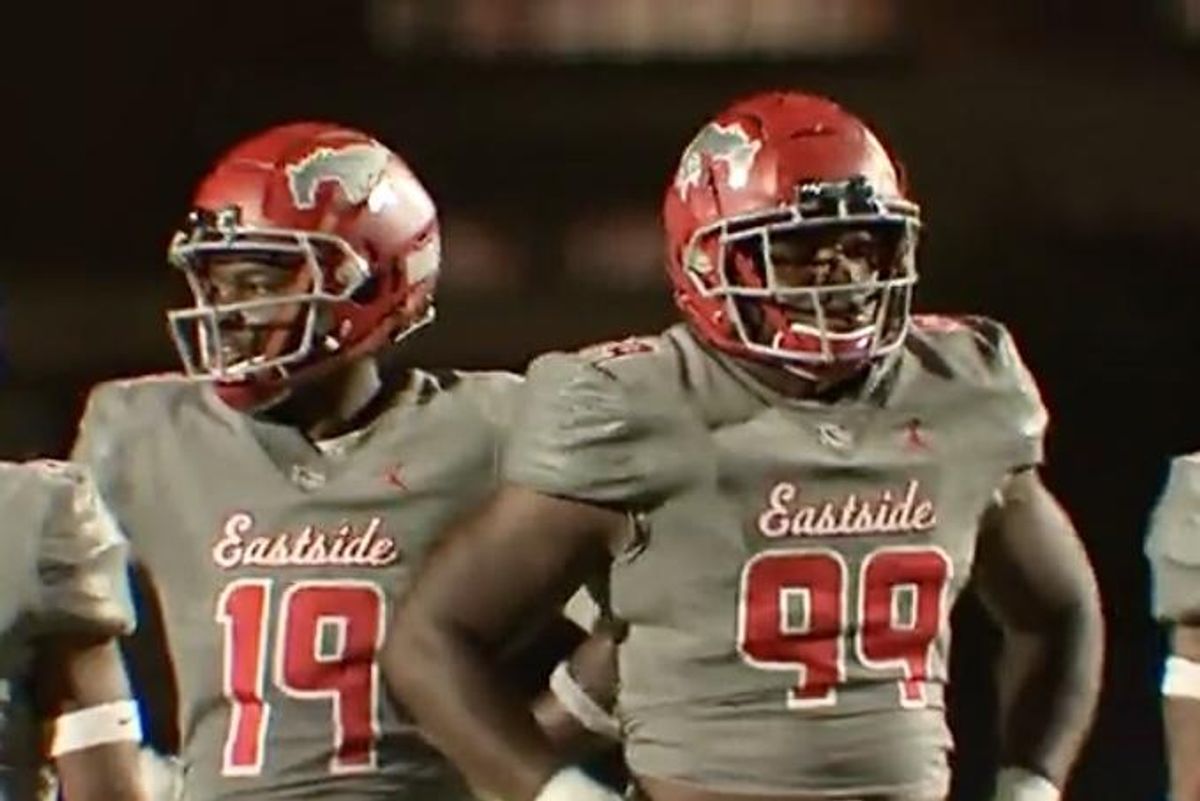 With all the accolades "The Hulk" has racked up, he's obtained offers from several universities to continue playing ball at the collegiate level, including Mary-Hardin Baylor, Midwestern State, Northern Iowa and more.
For now, Fields and the Mustangs have one goal in mind -- add another State Title to the North Shore legacy.
"We just gotta keep going like we have been doing each week," Fields said. "Day in and day out, we're focused on the next opponent in front of us. Getting a ring would be crazy, but it's just this game that we are worried about since we will be facing a team that wants it just as badly as we do."