THE WRAP: Brazos volleyball flourished in tough district
Jan 11, 2023
Bradley C. Collier (VYPE)
Brazos volleyball relished in a remarkable year in which, they finished the regular season with a 31-12 record (12-2 district record), to secure their spot in the UIL State Playoffs.
The Cougars were headlined by numerous standouts, in particular senior middle Haiven Alvarado-Harris.
"She [Alvarado-Harris] was the leader of our team," said Hatton. "She stepped up to be one of our setters this year and also moved from the middle back to outside. She led the team in aces, kills, assists, digs and had the highest serve-receive percentage. She will play at the next level. We are just waiting to hear where she decides to go."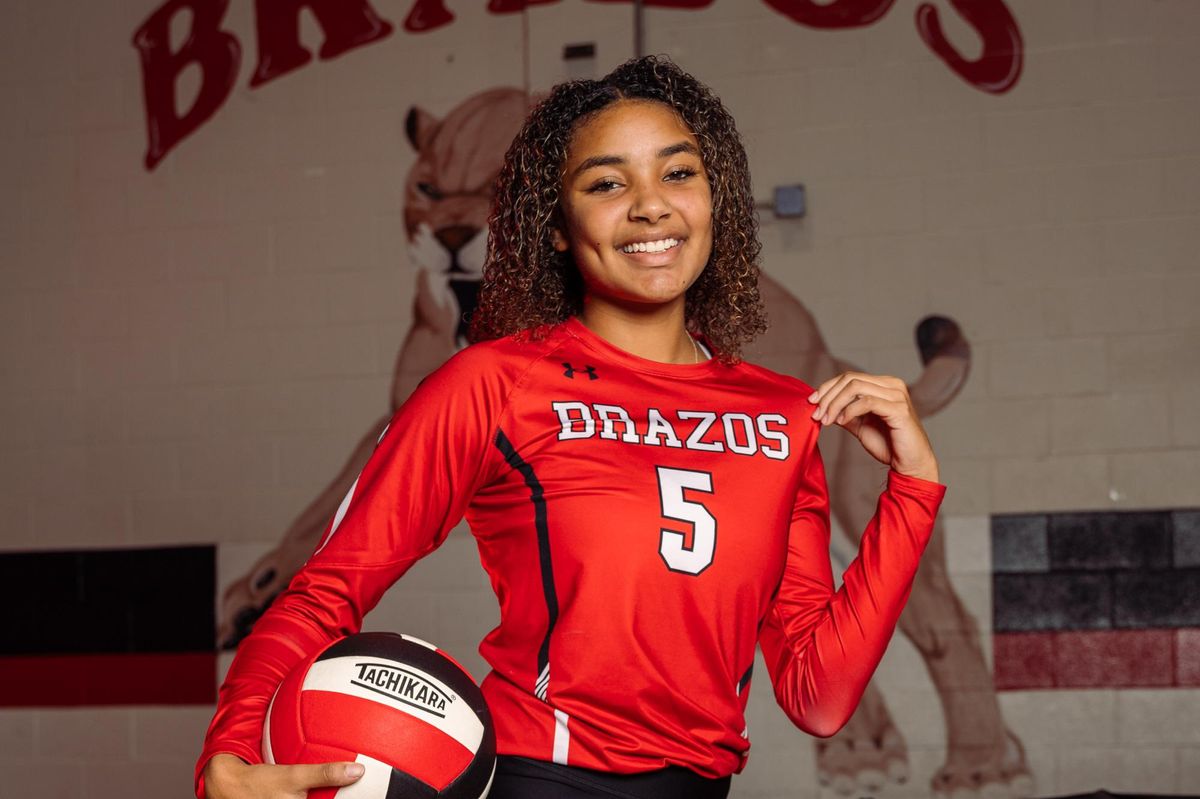 Brazos' Haiven Alvarado-HarrisBradley C. Collier (VYPE)
Alvarado-Harris was not the only player on the Cougars team who had to move around the floor. Hatton believes that her team's success can be attributed to the adaptability of her entire roster.
"This past season's team fought hard through adversity," Hatton said. "We had several players who had to overcome and play positions that they never had before because of the team dynamic. They were never afraid to try new things and work hard to be what they needed to be."
The Cougars play in an incredibly competitive district, which gave the team plenty of opportunities to flourish through their "adversity". Impressively, Brazos placed second in district play.
"Our proudest moment was our victory over Danbury in five sets [3-2]," Hatton said. "This was the first time all season that we had to play for that long. We were up two and Danbury came back.. Our seniors led the huddle before the fifth set, and we came out on top with a 15-7 victory. It was a really exciting win."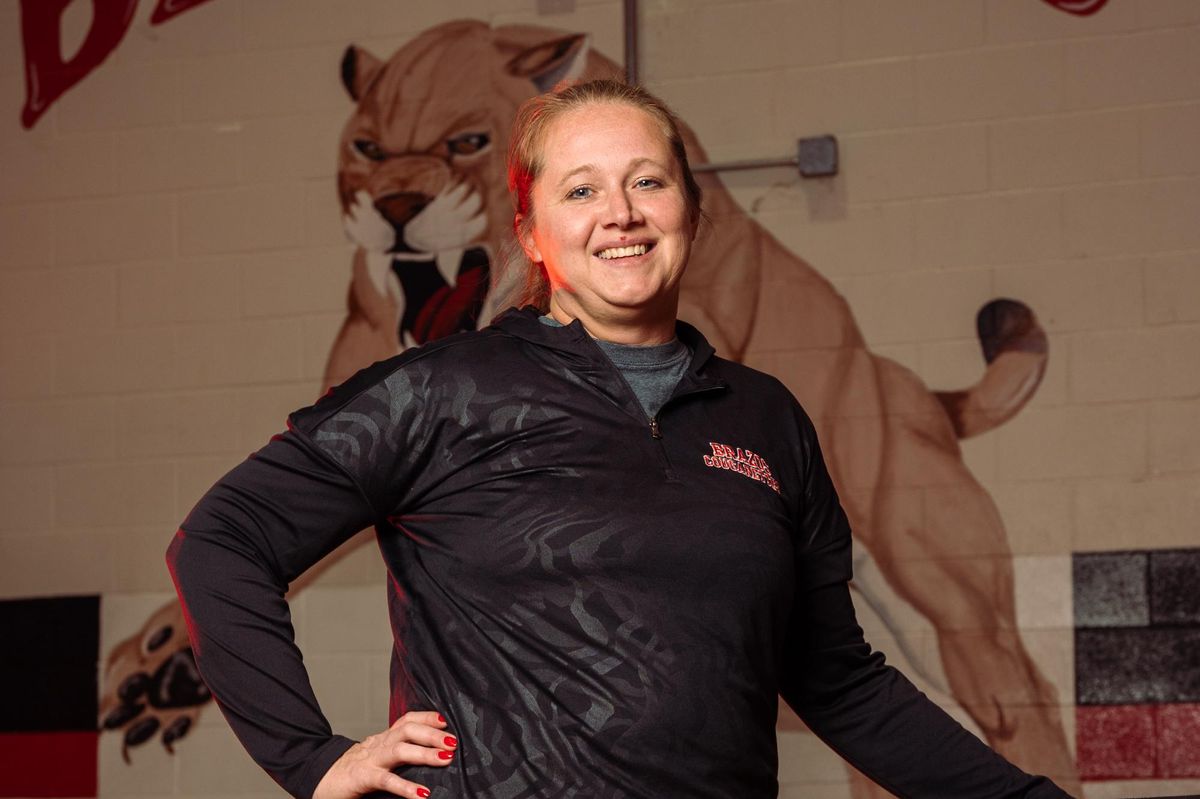 Brazos Volley Head Coach: Amanda HattonBradley C. Collier (VYPE)
Hatton's team would advance in the postseason to become 3A Bi-District champions, following their 3-0 win over New Waverly. The Cougars would fall to Central Heights in the second round.
Despite their exit in the postseason, Hatton was pleased with her team's performance and expects her team to return even stronger next season with the town of Wallis backing them.
"At Brazos and Wallis, we expect big things each year and next season will be no different," said Hatton. "Our goal is to return to the Regional Tournament. To do that, we will need to fill the spots of three four-year lettermen who are graduating. We have a strong freshmen class coming up, and I know that Wallis will be here to support us. I love the small-school environment. It's one of the reasons I moved back here to raise my kids. The entire community helps cheer on our teams and shows amazing support in the playoffs."