"FOREST FAST": KFHS T&F home to top-ranked in the nation
Mar 13, 2023
Bradley C. Collier (VYPE)
The "Forest Fast" moniker has officially carried over into 2023.
After speeding their way into history books, last Spring, the reigning (4x200 Relays) UIL State Champions, Klein Forest Track & Field, are reminding the nation of their irrefutable supremacy on the oval.
Throughout the first half of the UIL T&F season, the Golden Eagles have been on fire.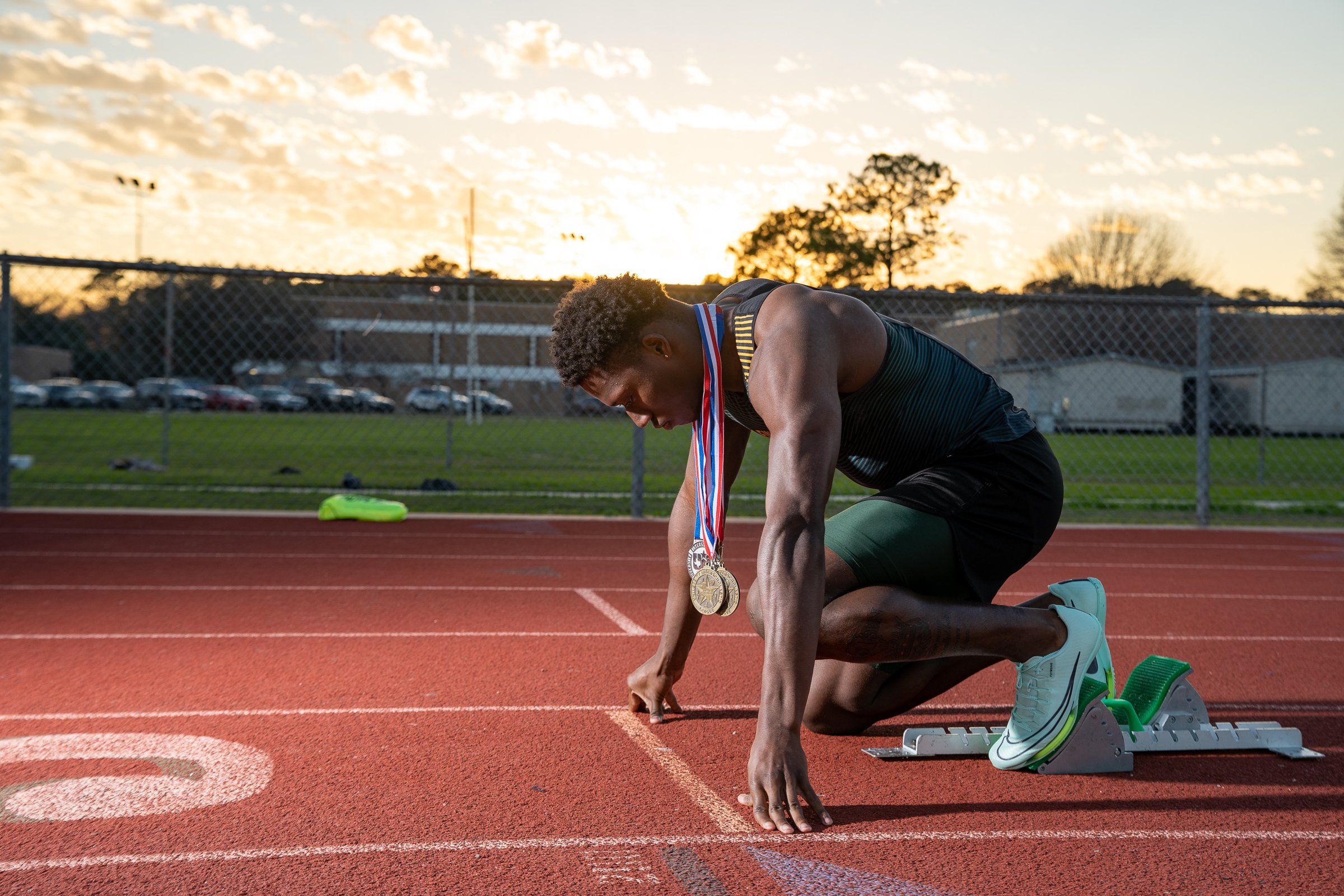 Klein Forest's Parker JenkinsBradley C. Collier (VYPE)
Remarkably, each of KFHS' Boys Relay teams— 4x100, 4x200 (1:23.73--Jayden Galloway, Parker Jenkins, Ahmir Robinson, Jelani Watkins), and 4x400 Relays (3:14.39--Lawson Jacobs, Jayden Galloway, Terrance Morris, Aisayah Brown) —-currently possess the No. 1 rank in the United States, after their tremendous showing at the Generation Park T&F Invitational (3/9/23).
"It's been very rewarding for the guys," said Head Coach Ramon Smith. "To have this accomplishment at this stage of the season just confirms our training and talent."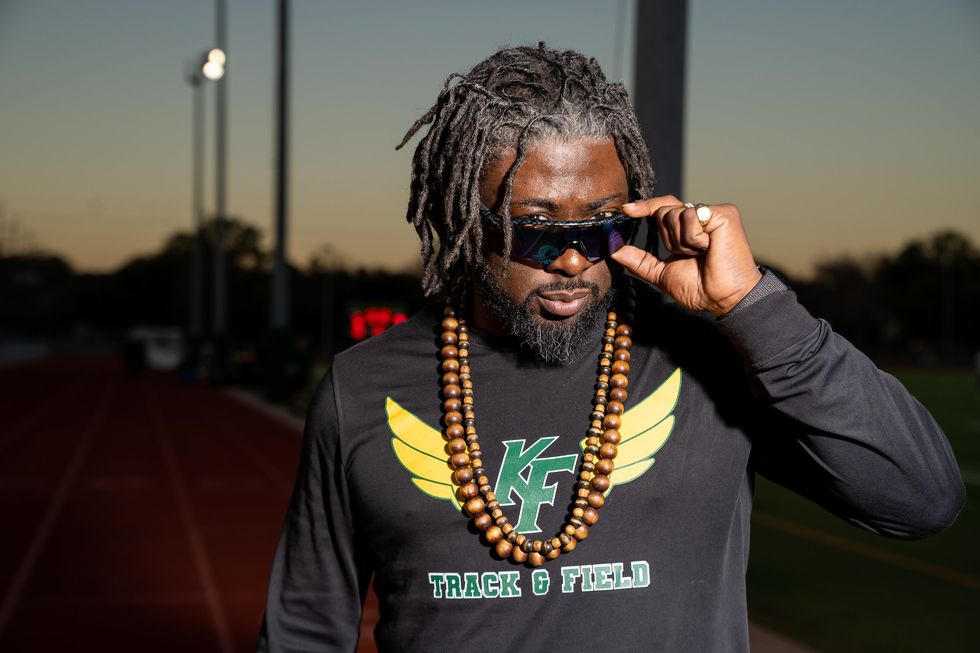 Klein Forest T&F Head Coach Ramon SmithBradley C. Collier (VYPE)
In addition to that fact, the Girls 4x100 Relay team (Insert names***) is ranked No. 1 in Texas following their 46.10 finish at the Sam Mosley Relays (2/25/23), to add the proverbial icing on the cake for the Klein ISD school's outstanding start to the season.
Klein Forest T&F has become a model organization in recent years, dating back to their 2019 State Championship and the previously mentioned 2022 UIL Title.
Smith, who is in his seventh year as the KFHS Track coach, has worked to develop one of the strongest forces in Texas high school T&F. So, what's the secret ingredient?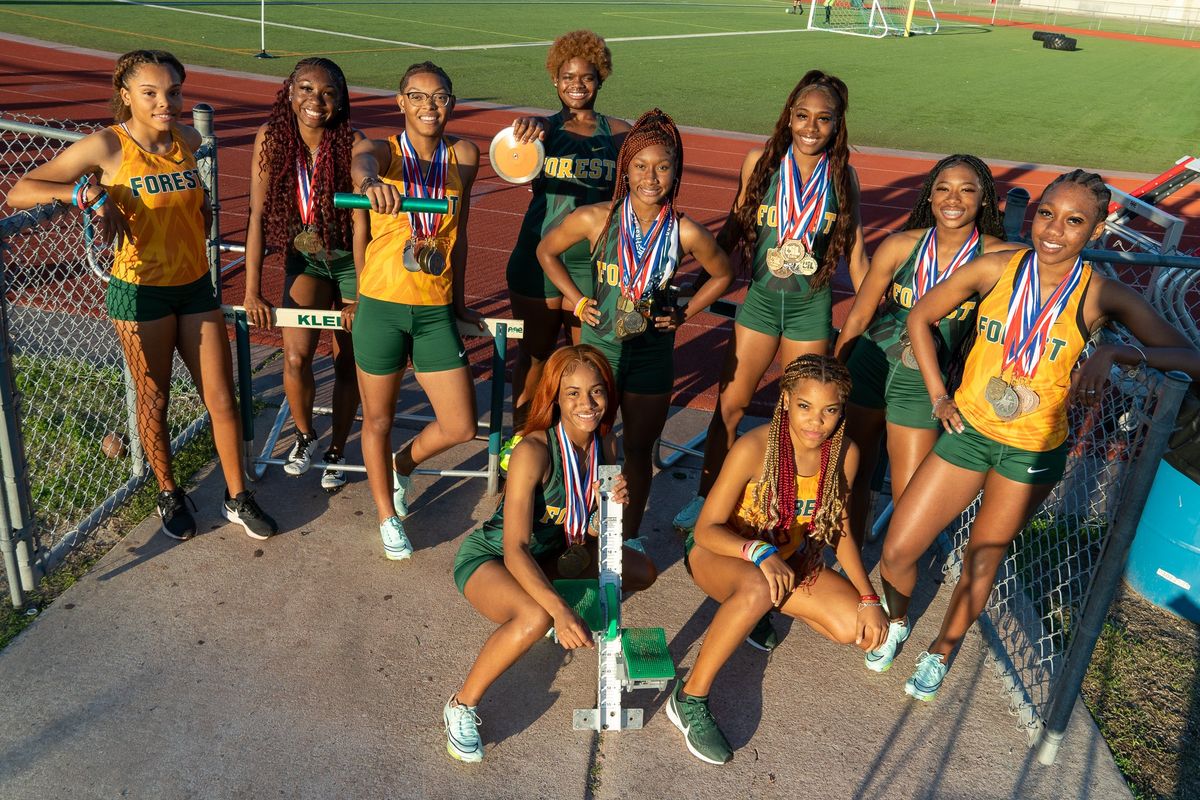 2022-23 Klein Forest Girls Track & FieldBradley C. Collier (VYPE)
"The 'secret ingredient' to our team's success is to trust our training process," Smith said. "The culture we've lived by is that of embracing the uncomfortable."
With the momentum they have already picked up throughout the first half of competition, Forest's trajectory indicates that the green and gold will likely be sprinting their way back to UIL State Tournament in the coming months.
"My expectation for the remainder of the season is to maintain our focus," said Smith. "Our ultimate goal is getting back to Austin to compete again for another championship."