COMING OF AGE; Simien making a name for herself in Athletics and Academics
Jan 19, 2023
Bradley C. Collier (VYPE)
Klein Forest Athlete Nadazia Simien has a presence.
She is the "It Girl " inside the Golden Eagle nest. As a star for the volleyball and basketball teams, she has blossomed into a great ambassador for the school on the court. But it wasn't always that way.
"It was really tough in middle school," she said. "I was teased all the time for being so tall and so dark-skinned. It's hard for a girl that age. Things changed quickly when I arrived at high school. Doors just opened up for me. I played sports; I saw the pathway to earn scholarships… I could get everything I wanted if I just worked hard enough."
The 6-foot-1 senior was a late-comer to the youth sports world.
"It was never my intention to play sports as a kid," she said. "One of my middle school teachers, who also coached, approached me to come out and play basketball. She said I was a natural fit for the sport because of my size. I hadn't t played a day in my life. I tried out and I was a natural at it. After that, I just started getting serious about the game. Then I started playing volleyball and fell in love with that, too."
Fast-forward six years and Simien has just enjoyed a successful season anchoring the net for Klein Forest in volleyball and has big expectations for her team on the hardwood.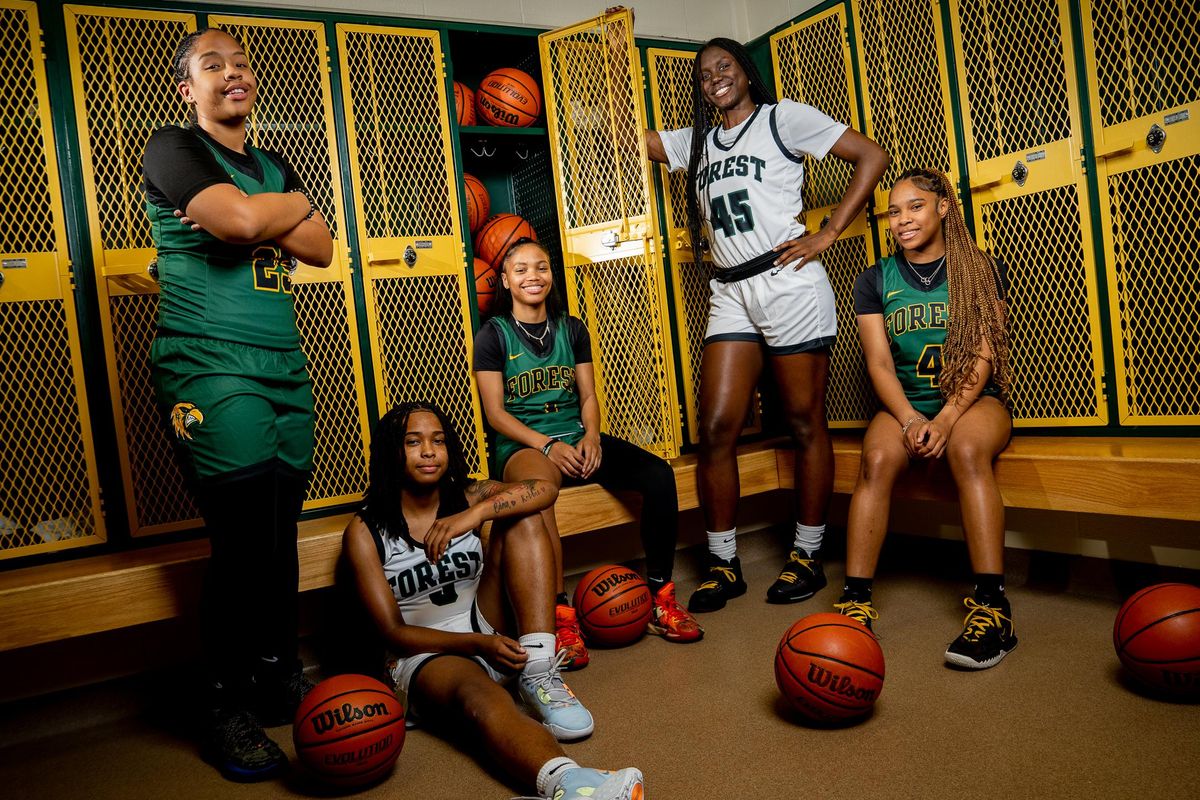 The standouts of Klein Forest Girls BasketballBradley C. Collier (VYPE)
"I feel like we can go to the playoffs in basketball," she said. "I want to change the perception of Klein Forest basketball. We have the potential to do it, it's just on us. I want to average a double-double and be the District MVP. Why not?"
While sports are a big part of her life, that does not define the cerebral teenager.
"I want to be a doctor," she said. "I love helping people. I know I want to be a registered nurse, but being a doctor is my real goal. People might not know that I also like to write, and the last book I read was 'Black Like Me'. Academics are very important to me and I work just as hard in the classroom as I do in athletics."
"At the end of the day, I just want people to know my name when I leave Klein Forest. I want to be known."
Mission accomplished.