ADVANCING: H-Town's 5A Girls set to compete in Area Round
Mar 27, 2023
Doug Brown (VYPE)
Round one of UIL postseason soccer has come and gone, and the Houston reps did not disappoint.
Each team is now preparing for their latest obstacle that stands in the way of Title contention, as they advance to the Area round.
With competition occurring today and tomorrow, here are the H-Town teams (5A-Girls) fighting for the chance to move on to Regionals.
5A Girls Soccer
*Record Format: W-L-T (Tournament games not included)
*List is ordered alphabetically
A&M Consolidated Tigers
2022-23 Regular Season: 14-0-1/District 21-5A Champions (14-0)
Head Coach: Caleb Blakley
Bi-District: 7-0 Win over Ellison
Area Round Matchup: v. Hendrickson
Difference-Maker:A&M Consol's Shutdown Defense--Didn't allow a shot on goal in their shutout against Ellison
Angleton Wildcats
2022-23 Regular Season: 13-3-1/Finished 2nd in District 18-5A
Head Coach: Jennifer Briggs
Bi-District:2-1 Win over Crosby
Area Round Matchup: Milby
Barbers Hill Eagles
2022-23 Regular Season: 12-2/District 17-5A Champions (12-2)
Head Coach: Bonnie Landry
Bi-District: 3-1 Win over Santa Fe
Area Round Matchup: v. Foster
Foster Falcons
2022-23 Regular Season: 15-2/District 20-5A Champions (14-0)
Head Coach: Sabrina Wilmot
Bi-District: 10-0 Win over Galena Park
Area Round Matchup: v. Barbers Hill
Difference-Maker: Senior MF Hannah Bolin (SHSU-signee)--2x LCISD Midfielder of the Year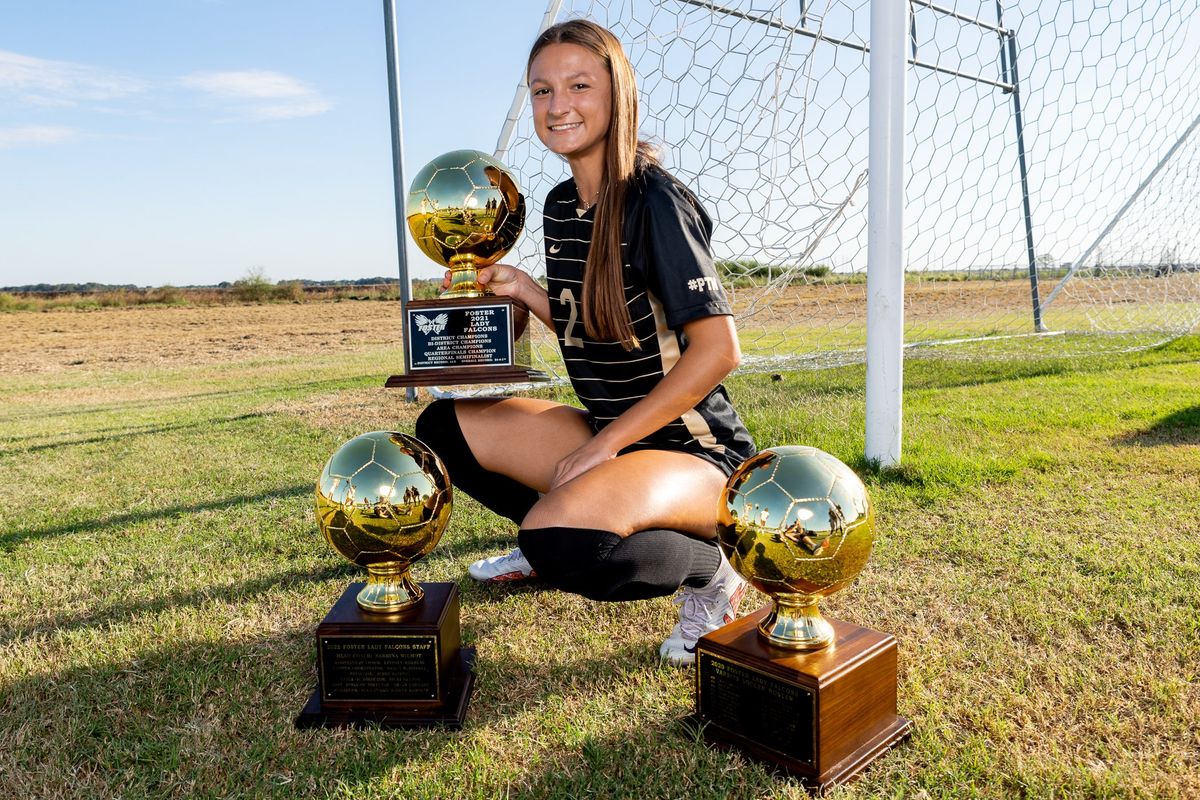 Foster's Hannah BolinJamie Wright (VYPE)
Friendswood Mustangs
2022-23 Regular Season: 13-3-1/District 18-5A Champions (12-0)
Head Coach: Laura Peter
Bi-District:2-1 Win over Goose Creek Memorial
Area Round Matchup: v. Waltrip
Fulshear Chargers
2022-23 Regular Season: 11-5/Finished 2nd in District 20-5A
Head Coach: Danny Engel
Bi-District: 3-0 Win over Sharpstown
Area Round Matchup: v. Port Neches-Groves
Kingwood Park Panthers
2022-23 Regular Season: 13-0-1/ District 16-5A Champions (10-0)
Head Coach: Jess White
Bi-District: 1-0 Win over Mt. Pleasant
Area Round Matchup: v. Lovejoy
Difference-Maker: Senior Forward Emma Yeager (Missouri State-signee)--holds both single-season (44) and all-time school (107+) scoring records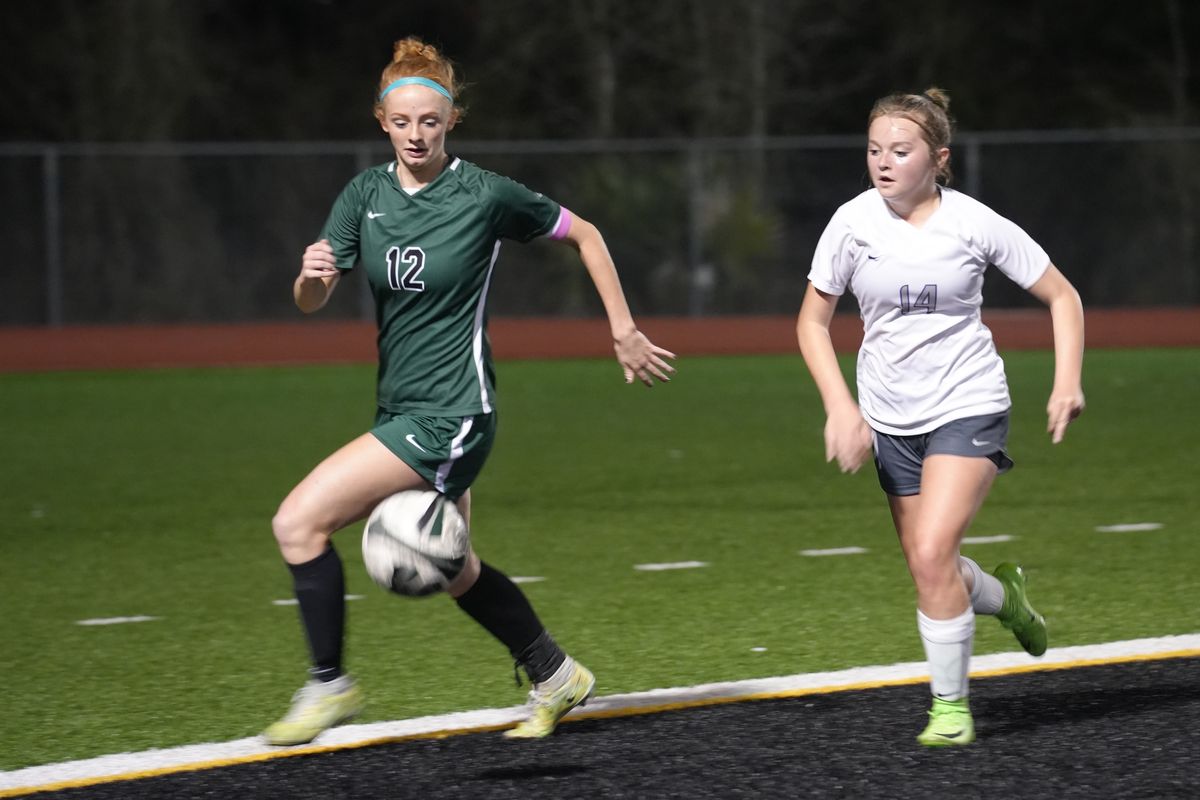 Kingwood Park's Emma YeagerMaya Ortiz (KP Times)
Magnolia Bulldogs
2022-23 Regular Season: 10-3-1/Finished 2nd in District 21-5A
Head Coach: April Cleveland
Bi-District: 6-0 Win over Waco
Area Round Matchup: v. Bastrop
Difference-Maker: Lucca Okeley (Jr.)--1 goal, 2 assists in Magnolia's first Bi-District win
Milby Buffs
2022-23 Regular Season: 17-1/District 19-5A Champions
Head Coach: Christina Collins
Bi-District:2-1 Win over Lamar Consolidated
Area Round Matchup: v. Angleton
Port Neches-Groves Indians
2022-23 Regular Season: 12-1-1/Finished 2nd in District 17-5A
Head Coach: Aimee Bates
Bi-District: 4-0 Win over Manvel
Area Round Matchup: v. Fulshear
Waltrip Rams
2022-23 Regular Season: 15-2-1/Finished 2nd in District 19-5A
Head Coach: Adam Ramirez
Bi-District:3-1 Win over Fort Bend Kempner
Area Round Matchup: v. Friendswood