PRESEASON RANKINGS: DFW Private School Volleyball Rankings
Jul 27, 2022
Welcome to the 2022 Texas high school volleyball season!
We are just a couple of weeks away from the first serve going up into the air in the Dallas-Fort Worth area. As VYPE DFW continues to roll out preseason previews from various teams around the area, it officially marks the start of "talking" season as we get down to the who's who in Texas High School Volleyball!
With that, here is the VYPE DFW Preseason Top 10 for Private School Volleyball:
10. McKinney Christian
9. Fort Worth Nolan Catholic
8. Pantego Christian
To see the rest of the rankings, become a VYPE Insider today!
7. Dallas Christian
6. Bishop Lynch
5. Carrollton Prince of Peace
4. Parish Episcopal
3. Argyle Liberty Christian
2. Hockaday
1. Prestonwood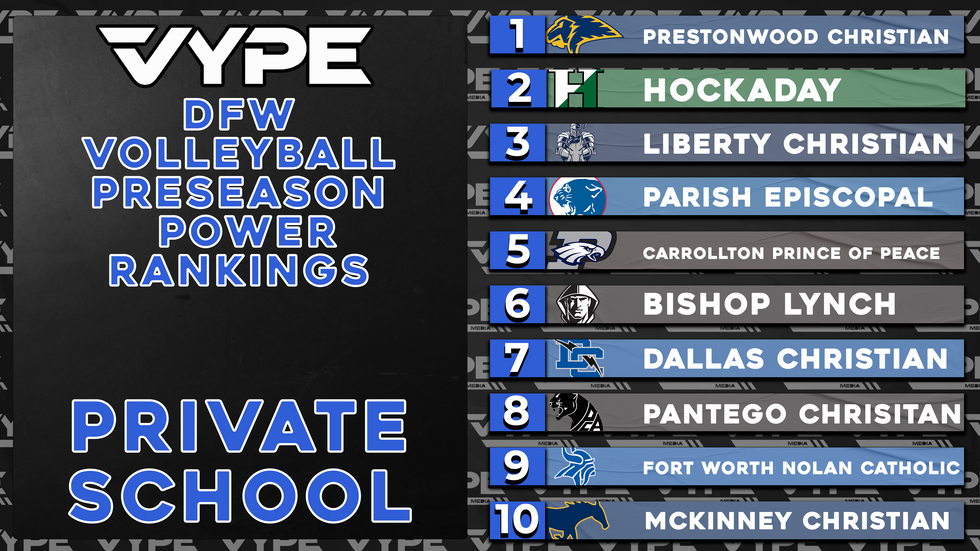 True