Back-To-Back: Dallas Christian Chargers post a state title shut-out
Dec 04, 2022
Jason Gilmore (VYPE Media)
After a season full of excellence, the Dallas Christian Chargers have finished as state champions for the second straight season. In a defense-heavy matchup, the Chargers went head-to-head with Houston's Cypress Christian Warriors. Shutting out the Warriors 24-0, Dallas Christian is headed back to Mesquite with another first-place trophy.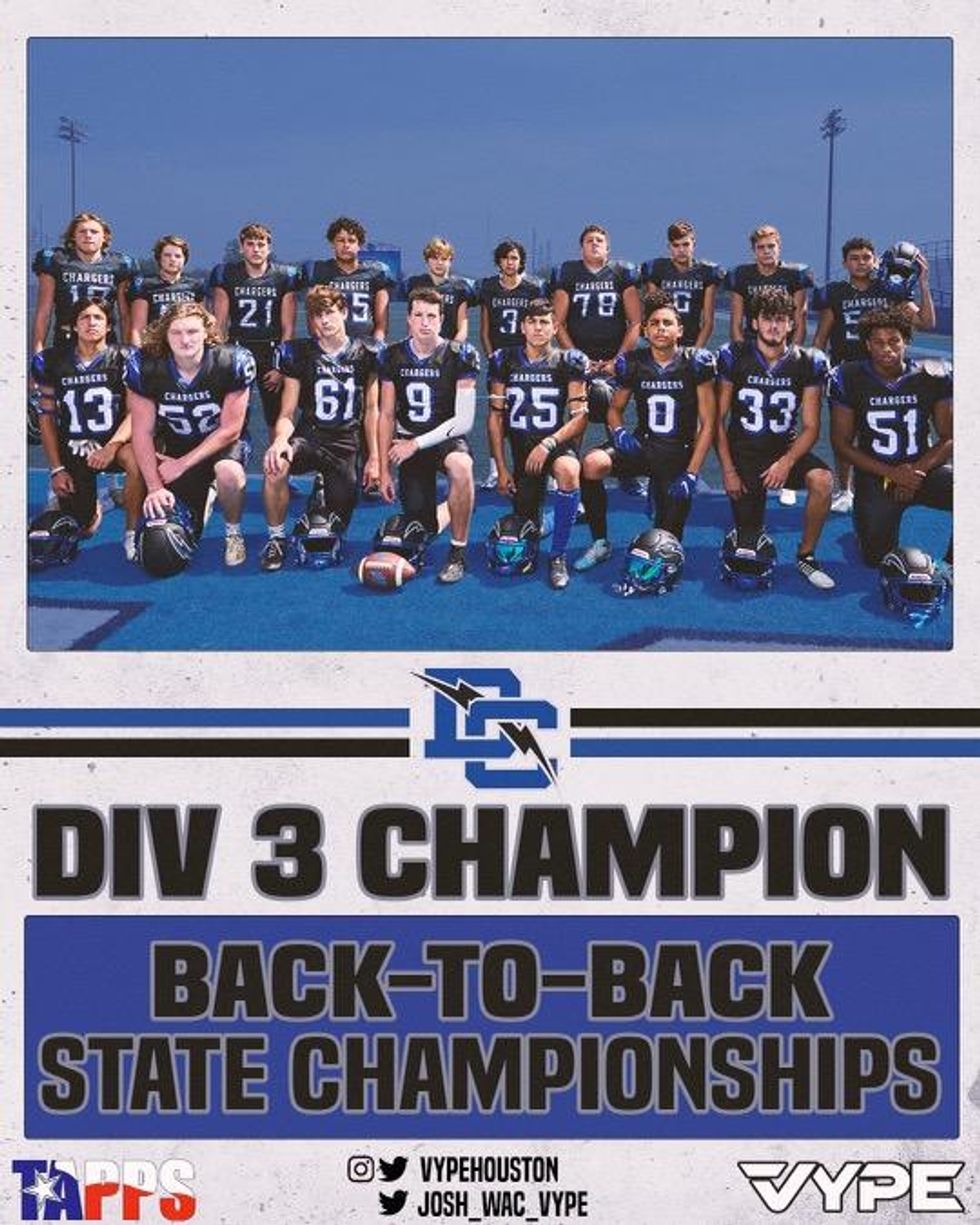 In the first half of the game, fans watched as two strong defenses faced off- ready to do whatever it took to set the tone for the rest of the game. Held to a 29-yard field goal by Zach Hernandez in their first drive of the game, the Chargers were on the board first. To start the second quarter, De'Mijae Lampkins returned a Warriors fumble 70 yards to the house for the first Dallas Christian touchdown of the game. The rest of the first half saw incredible defense on the field from both teams, preventing anymore scores and allowing the Chargers to head into halftime with a 10-0 lead over Cypress Christian.
With momentum coming out of halftime, Dallas Christian entered the third quarter ready to get the ball rolling. However, the Cypress Christian Warriors' defense was more than ready to continue putting up a fight. Midway through the third quarter, Luke Carney threw a 76-yard touchdown pass to Will Nettles; the PAT was good and put the Chargers up 17-0. The final score of the game wasn't until midway through the fourth quarter as Hernandez posted a 2-yard rush for a touchdown.
Leading 24-0, an incredible interception from Nettles sealed the victory for the Chargers.