28-6A Football Preview: Brandeis Plans To Lead San Antonio
Aug 27, 2019
2019 28-6A Projected Finishes
San Antonio Brandeis Broncos
Helotes O'Connor Panthers
San Antonio Brennan Bears
San Antonio Warren Warriors
San Antonio Jay Mustangs
San Antonio Stevens Falcons
San Antonio Taft Raiders
San Antonio Marshall Rams
San Antonio Clark Cougars
San Antonio Holmes Huskies
Preseason Awards

MVP: San Antonio Brandeis QB Jordan Battles
Defensive MVP: San Antonio Brandeis DB Frank Wilson IV
Sleeper Team: San Antonio Jay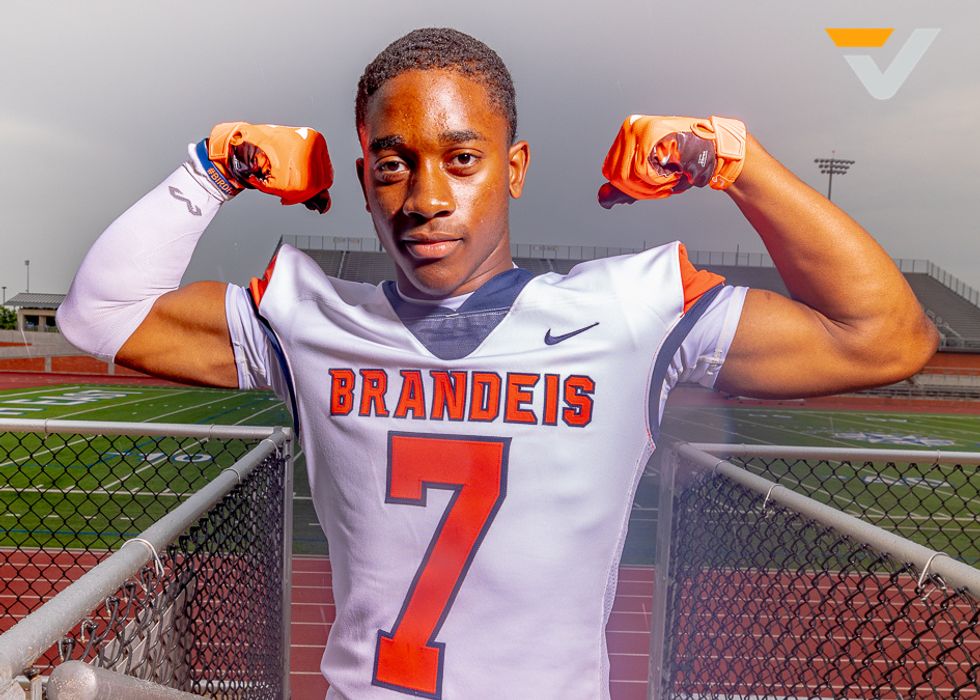 Photo by VYPE Media's Bradley Collier.
The Prospectus

San Antonio Brandeis will be the favorite going into the 2019 season because it has a lot of talent from its run to the 2018 UIL 6A Division II Region IV final. The Broncos expect another big season out of quarterback Jordan Battles, defensive backs Frank Wilson IV, Aiden Inesta-Rodriguez and Jalen Rainey, linemen Angel Lopez and Alex Trevino, and tight end Kristopher Bowen.
Helotes O'Connor won all 10 of its regular season games in 2018, but is motivated going into the 2019 season because it's coming off a UIL 6A Division I bi-district loss. The Panthers are expected to remain competitive in the very deep 28-6A again because they still have 2020 Texas offensive lineman commit Logan Parr in the trenches, plus defensive backs J'onta Waller and Jack Jennings and defensive lineman Pryson Greer.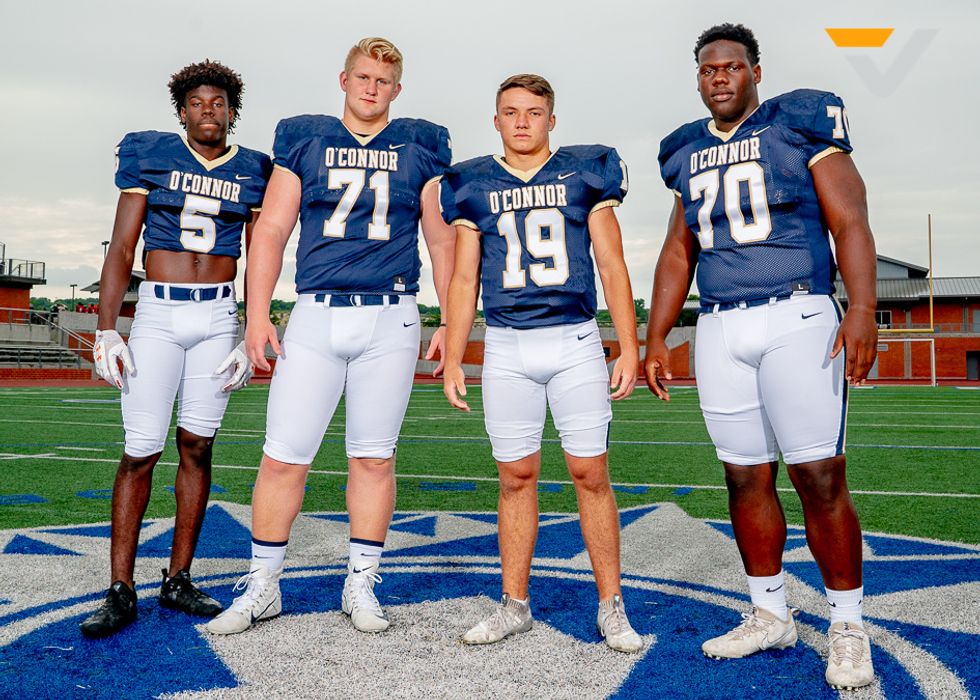 Photo by VYPE Media's Bradley Collier.
San Antonio Brennan heated up in district play and finished as a UIL 6A Division II area round finalist in 2018, and will be in the position to extend its playoff streak to nine seasons in 2019. That's because the Bears have 10 returning starters, and the necessary players in quarterback Jordan Flores, defensive backs Justino Escobar, Caleb McGarity, Keion Thomas and Donovan Dreighton, linemen Shaquan Flagg, Ryan Curtis and Brannon Jackson, and receiver Darryon Tolefree.
San Antonio Warren recorded a UIL 6A Division I bi-district finish in 2018 and has 17 returning starters to make another playoff run in 2019. The Warriors have a strong defensive line that includes Darionte Mercer, Kenton Brown, D'Angelo Ortiz and Keagan Pine, plus other key players in running back Samuel Stanford, defensive back Tra'Vante Simien and quarterback Anthony Cisneros.
San Antonio Jay won six games during it's non-playoff season in 2018, so it's expected to challenge for a postseason spot in 2019. The Mustangs will lean on a deep receiving corps that includes Danny Amezquita, Marcus Alcaraz, Adrian De La Garza and Jaden Brewer and a strong secondary that includes Justyce Sheridan and Andrei Mobley, but filling other positions will ultimately decide their fate.
San Antonio Stevens won four games in 2018, but its 10 returning starters could lead it to a bounce back season in 2019. The Falcons have notable receivers in Joshua Lopez, Christopher Jones and Ethan Morales and reliable linemen in Christopher Bolling, Noah Caballero and Josh Gonzalez, but don't forget about quarterbacks Greg Zaragoza and Delbert Murray and cornerback Eli Wilkinson-Alexander.
San Antonio Taft won a trio of games in 2018, but its double digit returning starters is a promising sign for the 2019 season. The Raiders have running backs in Diego Martinez and Meikhi Martin, a linebacker in Markel Turner, a quarterback in Josue Ibarra, a defensive back in Julian Hunt and a receiver in Brandon King.
San Antonio Marshall finished the 2018 season with a pair of wins, but its 13 returning starters will help it move up the chain in 2019. The Rams have receivers Zane Zuniga, Ben Klar and Dylan Cooper, running back Marcellus Davis, linebacker Richard Flores, defensive back Chris Tobias and center Jace Martin.
San Antonio Clark won three contests in 2018, but only has eight returning starters in 2019. The Cougars will have a leader in quarterback David Santos, plus receivers Kai McCarty and Connor Alvarado, defensive lineman Cameryn Bell, athlete Allen Alvarez, running back Corey Govan and linebacker Jared Smith.
San Antonio Holmes won a single game in 2018, but its 16 returning starters is an exciting starting point for the 2019 season. The Huskies have notable players in running back Christopher Melero, tight end Pedro Medelez, defensive lineman Isaiha Robinson and offensive lineman Rashawn Curtis.
For more sports coverage, follow Thomas (@Texan8thGen) and VYPE (@VYPESATX) on Twitter.
Looking to get more involved? Check out ShopVYPE for fresh gear that supports local schools and the VYPE U Ambassador Program. To sign up for the VYPE U Program, apply at VYPEU.com.
Keep reading...
Show less