It's been a hectic, but successful 2019-2020 high school athletic year. While we have a break in the action, let's highlight the top VYPE San Antonio area athletes from the fall sports season (football, volleyball and cross country).
No. 1: First-team all-state senior and 2020 Arizona indoor/beach volleyball commit Shelby O'Neal (566 kills, 436 digs and 542 receptions) was the backbone of Schertz Clemens volleyball's 44-win season and first ever trip to the UIL state final four in 2019.
No. 2: First-team all-state senior and 2020 Texas A&M University-Kingsville football commit DeMarcus Hendricks recorded three touchdowns and 147 yards on his six turnover returns and added 79 tackles, 11 sacks, six pass deflections and four forced fumbles in San Antonio Wagner football's charge to a second straight UIL 5A Division I state semifinal.
No. 3: All-state dual-threat senior Luke Boyers recorded 52 touchdowns and over 4,100 yards in Boerne Champion football's first ever UIL 5A Division II state semifinalist season in 2019.
No. 4: All-state versatile senior Mike Chandler recorded 50 touchdowns and over 4,000 yards in Converse Judson football's journey to a second straight UIL 6A Division I Region IV final.
No. 5: Second-team all-state senior athlete and 2020 Texas A&M commit Jaylon Jones had 34 tackles, five deflected passes, four interceptions, two forced fumbles and one fumble recovery on defense and 554 yards and five touchdowns on offense in continuing Cibolo Steele's football playoff streak.
No. 6: Texas 2020 commit Kelsie Vicknair earned a fifth-place finish at the 2019 UIL 5A state cross country meet and led Boerne Champion to its first UIL state title in the sport.

No. 7: Freshman sensation Finley Hunting earned a silver medal at the 2019 UIL 3A state cross country meet and was a guiding force in San Antonio Cole's ninth-place finish at state.
No. 8: 2022 TCU commit Jalyn Gibson overpowered volleyballs with her 517 kills, 515 digs and 550 receptions during San Antonio Brandeis' run to the 2019 UIL 6A postseason.
No. 9: Junior long distance runner Sara Scott marched to a fourth-place finish at the 2019 UIL 6A cross country state meet and led Smithson Valley to a seventh-place finish at the end of the season event.
No. 10: First-team all-state senior Jasmine Nelson's 522 kills and 592 digs led the Boerne Greyhound volleyball pack to the 2019 UIL 4A area playoff round.
For more sports coverage, follow Thomas (@Texan8thGen) and VYPE (@VYPESATX) on Twitter.
Looking to get more involved? Check out ShopVYPE for fresh gear that supports local schools and the VYPE U Ambassador Program. To sign up for the VYPE U Program, apply at VYPEU.com.
It's been eight days since Utah Jazz player Rudy Gobert tested positive for COVID-19, which is also known as Coronavirus. In the days that followed, concerts, sports events and other gatherings were cancelled or postponed and a large population of the world is under a mandatory and self-imposed isolation. That, of course, is affecting Texas high schools and their respective sports seasons. The athletes are out of school for a couple weeks and their games, competitions and practices are on hold until April or May.
Most of the focus is on spring sports because they kicked off their 2020 seasons in the last few weeks. Softball is one of them and its hiatus is starting to haunt seniors. 2020 Texas A&M University-Kingsville commit Kate Casey is one of the athletes that doesn't know if she's suited up for Thorndale for the final time in her high school career. After her mother created a petition on the iPetitions service that asks the UIL to allow spring sports "to complete their season even if [they extend] into summer break", she shared it on her Twitter account on Wednesday with the following message: "Being a senior, I think I speak for all of us when I say it can't end this way."
In the meantime, she and her teammates are training like it's an everyday practice session.
"The Lady Dogs at Thorndale High School have been hosting our own practices at the city field daily, weather permitting," she said. "And on top of that, I run in the mornings, and lift, etcetera in the afternoons. Coming off of an injury means I have to work twice as hard minimum, so physical therapy is also in the mix."
75 miles southwest in San Marcos, junior softballer Kaylee Cavazos has more time to complete for her high school athletic career before she heads to The University of Texas at Arlington for the 2021-2022 school year. As a team captain, she has a plan in place to ease the transition back to full time action. She and her teammates were told by their coach "to work at home and to stay focused", but that won't stop her from pushing her teammates with a daily workout checklist or encouraging them from afar.
"Every day, I am working on something to improve myself," she said. "I can't let this time off be a vacation. I haven't seen my personal trainer since this started, but he has taught me so much and he's only a phone call away. My dad also plays a big role on my daily routine. We've planned this steep hill workout from sprinting to side squats. I've gone three times this week and will continue that pattern. We also have this drill where he hits a tennis ball with a tennis racket to work on my fielding reaction time."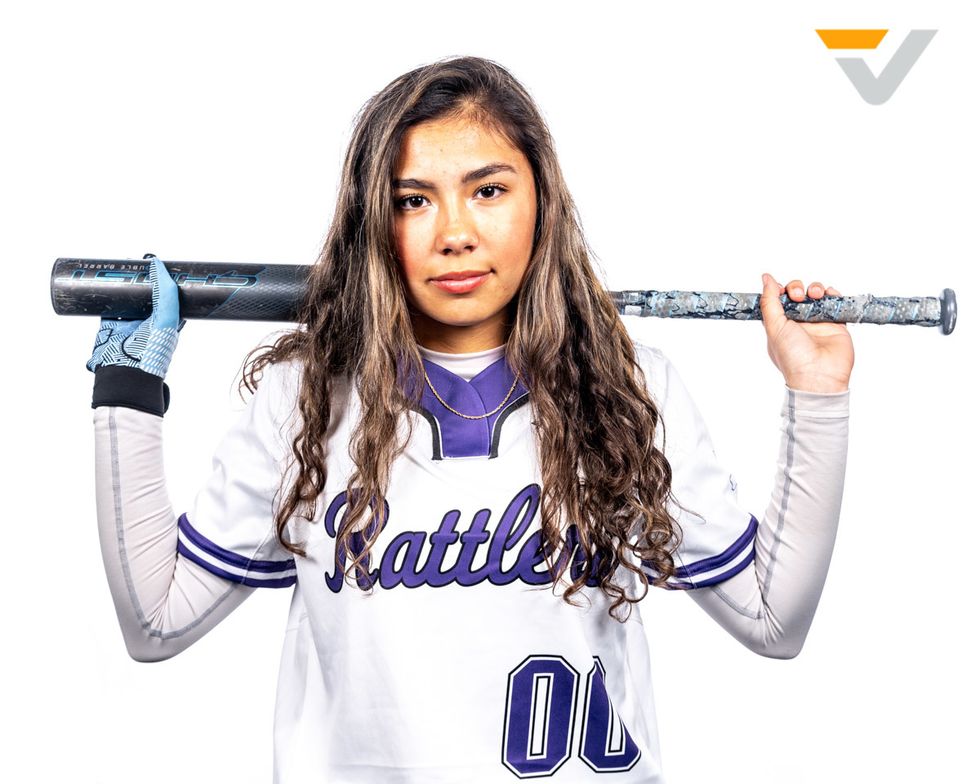 Photo by VYPE Media's Bradley Collier.
When she's not been training, Cavazos has helped her family at home.
"I help my mom with my little twin brothers and my little cousin, who is special needs," she said. "I help her cook, clean and try to keep them busy. I also have my yorkie that I love spending time with."
Leander Glenn softball player and 2021 Stephen F. Austin commit Emily Berryhill is another person that's making the most of her time away from the sport.
"I run a couple of miles a day and do a workout after," she said. "I also hit and throw into a net, or I will invite a friend over to throw with me. I also try to get a lot done around the house and mainly stay active since we are off for quite some time."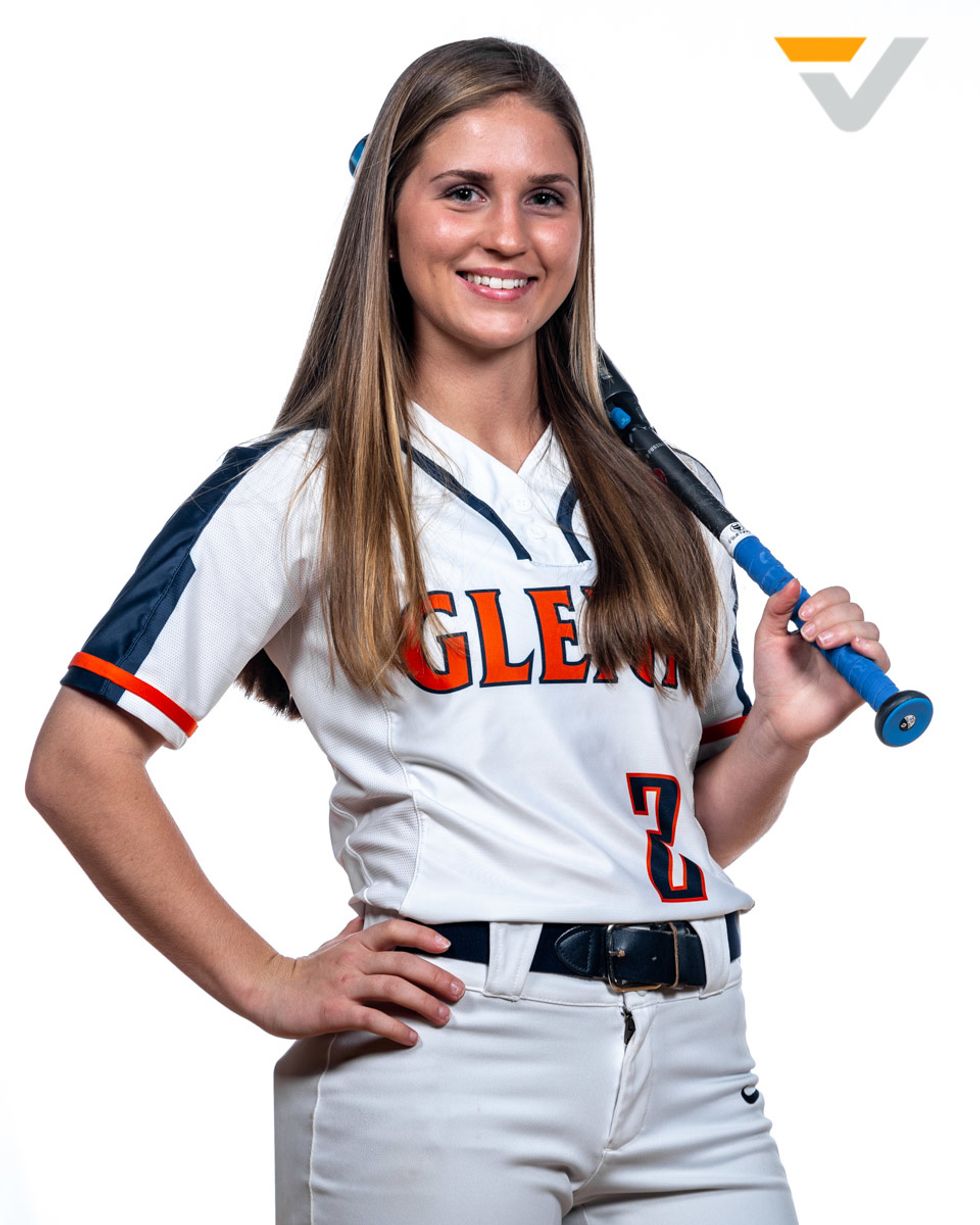 Photo by VYPE Media's Bradley Collier.
Another sport that usually features a lineup of star-studded athletes is track. One of them is Pflugerville Weiss junior Michaela Francois, who is a very accomplished 2021 prospect. She advanced to the UIL state meet in her first two high school track seasons and won her school's first-ever UIL state track championship in the 2019 100 meter dash.

"As of right now, I am going to my neighborhood amenity center to go run on the treadmill," she said. "I have also been ice cupping my shins so that I am 100 percent when I start getting back into my normal routine with my teammates in track. I have been working with Chux Nwabuko on my speed, agility and core. Our coaches [also] sent out a workout routine that we could do at home, but I haven't really gotten to it yet. I plan on starting it next week."
Another notable track athlete is Austin LBJ Early College's Sean Fresch. The versatile athlete is a 2020 Rice football signee.
"I'm still training," he said. "Can't get behind when the break is over. I stay in the house and try to stay fit with push-ups and squats and sit-ups. I still go to the track and hill. I train with Coach Blake and Shaun."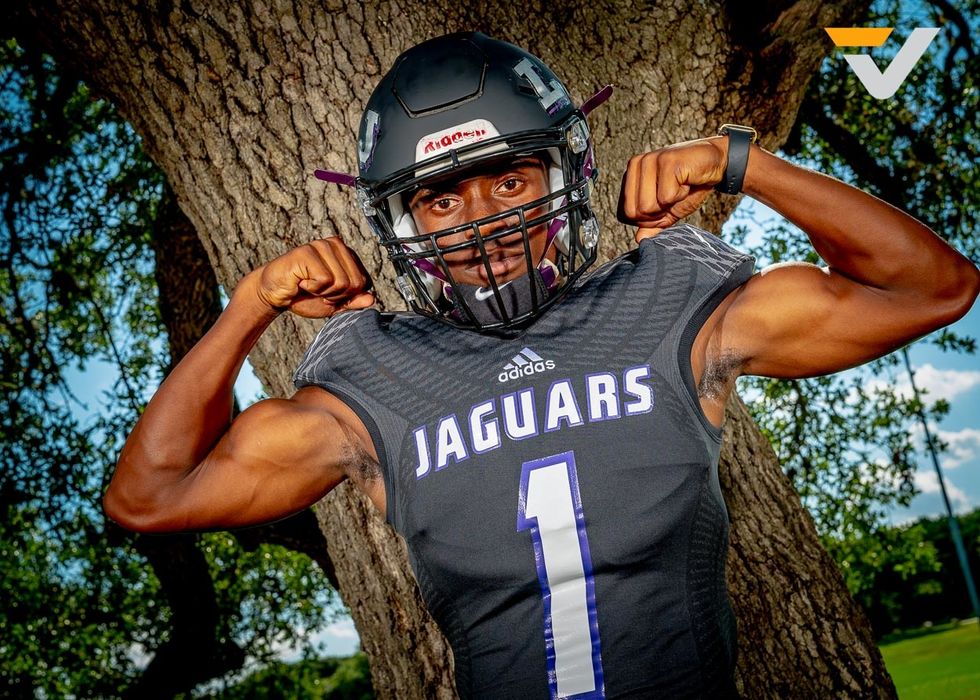 Photo by VYPE Media's Bradley Collier.
And don't forget about America's pastime. There's a lot of baseball talent at public and private schools. We start with Lampasas junior Ace Whitehead, who directed the Badgers to the 2019 UIL 4A Division I football state semifinal. This time of year, he is usually found on the baseball diamond and track, and Sam Houston State University has shown interest in his baseball abilities.

"I've been catching up with friends and family that I don't get to spend a lot of time with during the busy spring semester," he said. "I'll be working with a personal baseball trainer and also doing the assigned workouts our strength and conditioning coach sends us."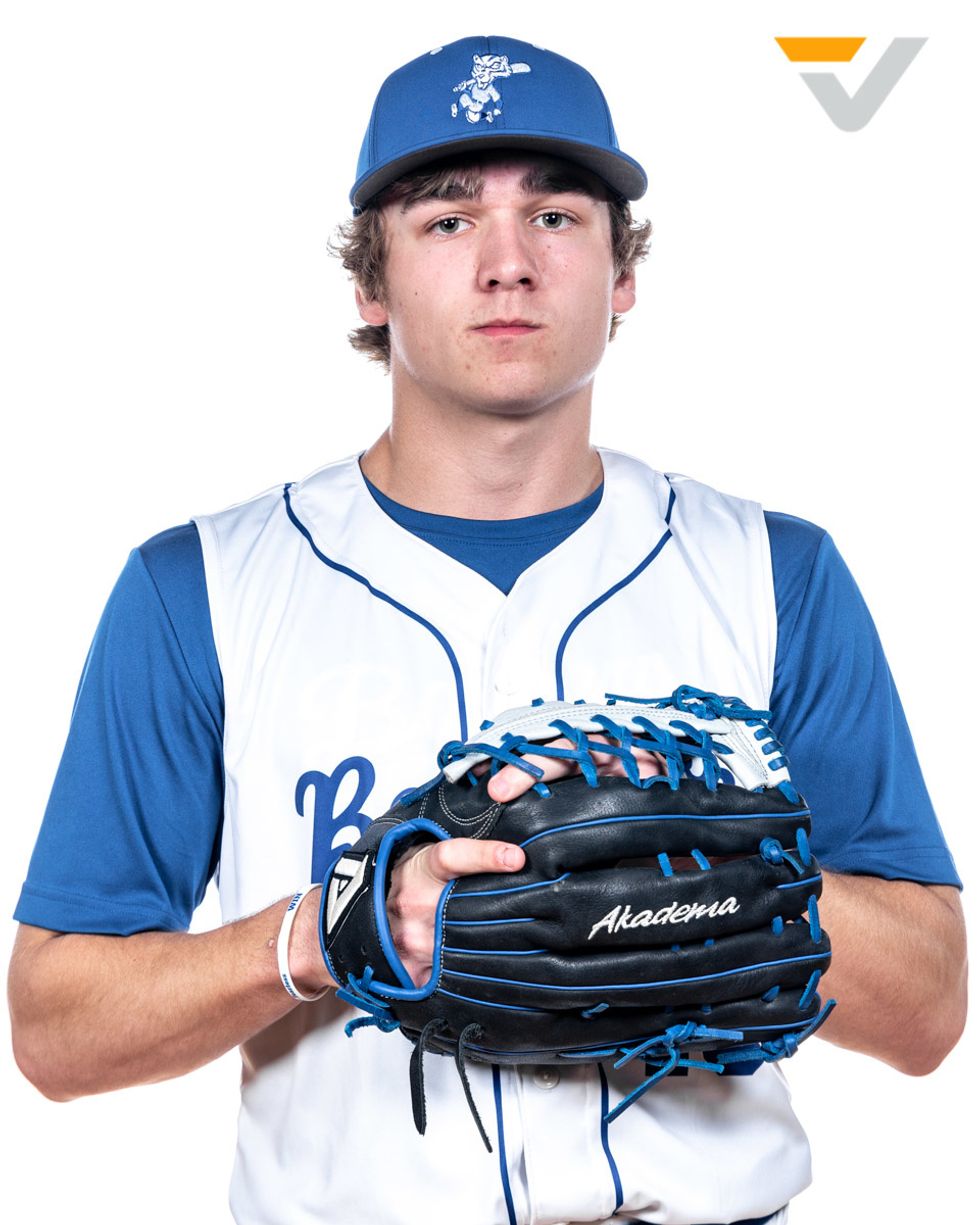 Photo by VYPE Media's Bradley Collier.
At San Antonio Christian School, 2020 Texas A&M International University baseball commit Nicholas Arguello is supposed to be finishing his high school career on a high note. Instead, it's wait and see because TAPPS events are pushed back until mid-April.
"I have been working with my dad," he said. "Mostly just hitting in the cages and throwing bullpens at the house. On my own every morning, I have been conditioning myself to prepare for the start of the season."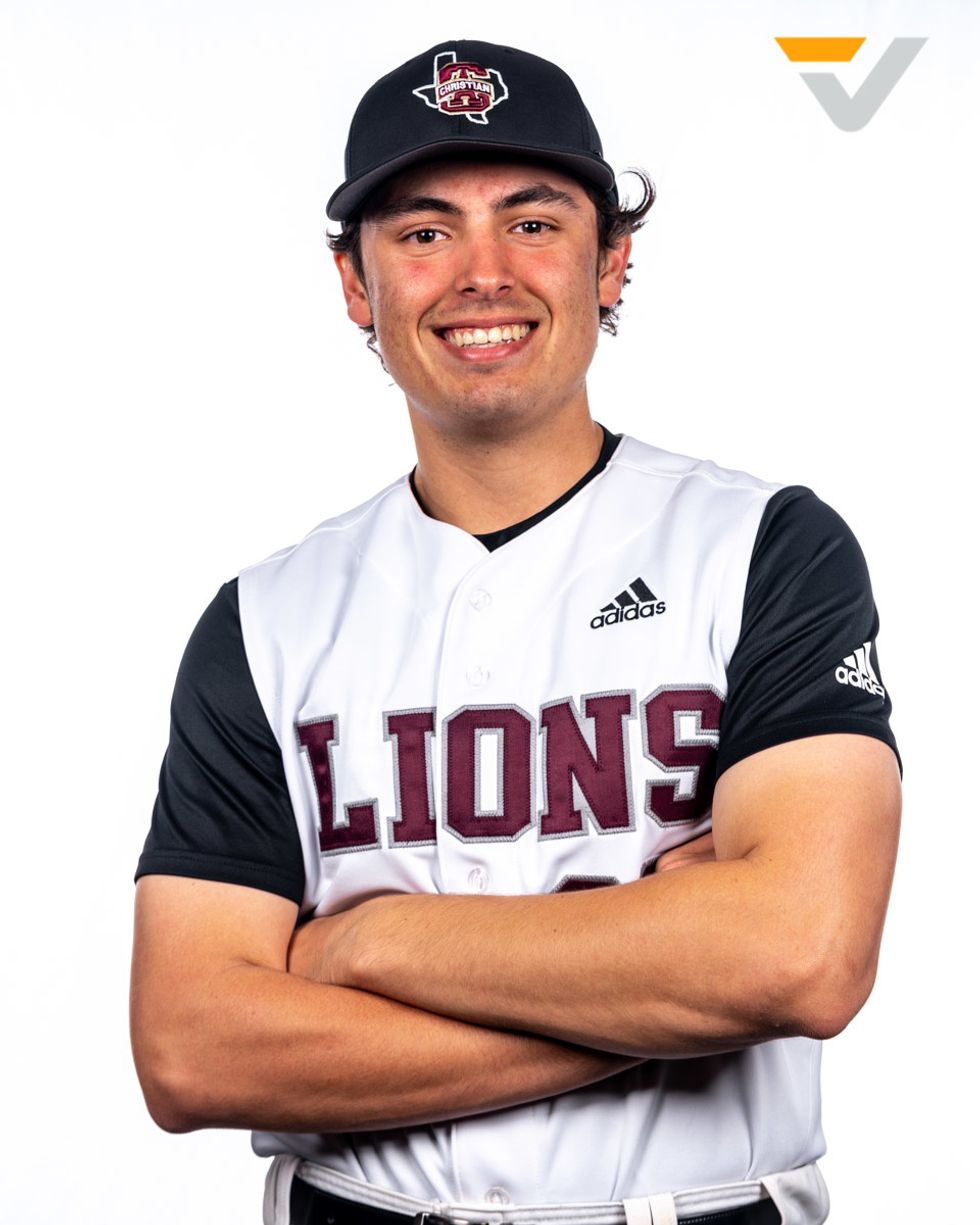 Photo by VYPE Media's Bradley Collier.
And don't forget about the UIL winter sports that saw the interruption of their seasons. Boys and girls soccer teams haven't competed in the postseason yet, and 16 of the 24 boys basketball teams haven't played their state semifinal games yet. The boys basketball final four was supposed to feature a trio from the San Antonio area (6A's San Antonio Brandeis, 5A's San Antonio Wagner and 3A's San Antonio Cole) and another program from the Austin area (2A's San Saba), but only the 1A and 3A teams were able to play a state semifinal before the break.
South Texas did get to experience San Antonio Cole's 58-44 victory against Peaster in Thursday's UIL 3A state semifinal, so resumed play would allow the Cougars to face Dallas Madison at the state final four for the second consecutive season and try to win their first state championship since the 1988-1989 season. In addition, San Antonio Wagner would play out its fifth state semifinal in program history and San Antonio Brandeis would compete in its first state final four.
"I'm using my backyard and neighborhood to my ability and still trying to get at least two workouts in a day," said San Antonio Brandeis senior Kyle Schaefer. "I'm using my workouts that I've received from my athletic trainer, PJF Performance. Other than that, I'm getting some conditioning in and working on sharpening my basketball skills as well. I believe I will come back better than I was once it was postponed."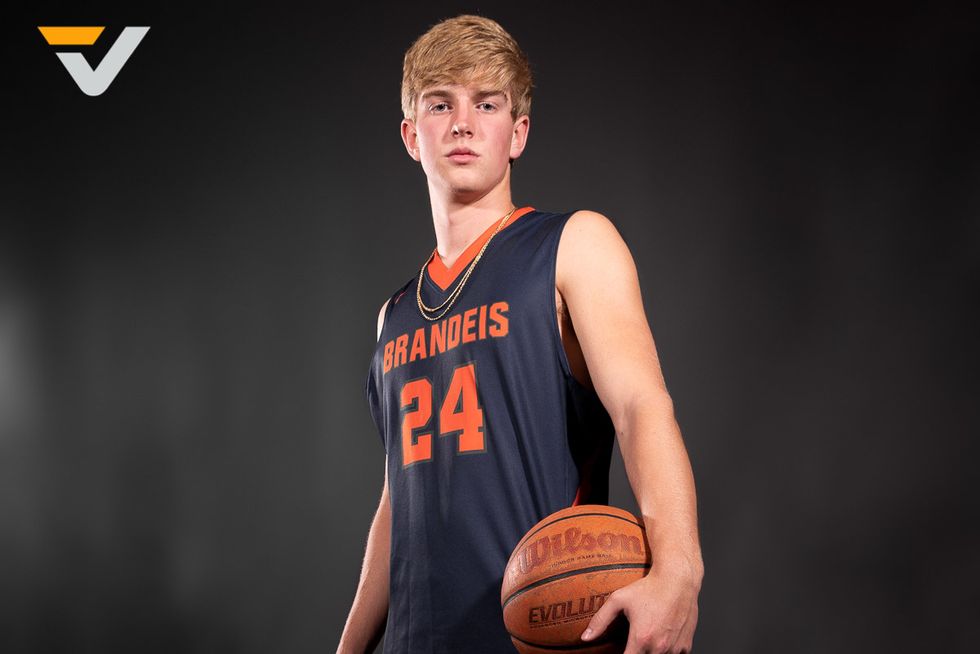 Photo by VYPE Media's Bradley Collier.
San Saba boys basketball, which is making its first UIL state final four appearance since 1928, was also excited to return to the state's biggest stage. Logan Glover is a member of that program, as well as his high school's baseball and football programs, so he was affected on multiple levels.

"My coach hasn't sent out workouts for me to do, but I will for sure be active[ly] working out with my teammates, whether it be my own workout at the local track, doing an at-home workout without weights or I have a friend who has his own personal weight set," he said. "I will definitely be getting with my teammates to make a plan."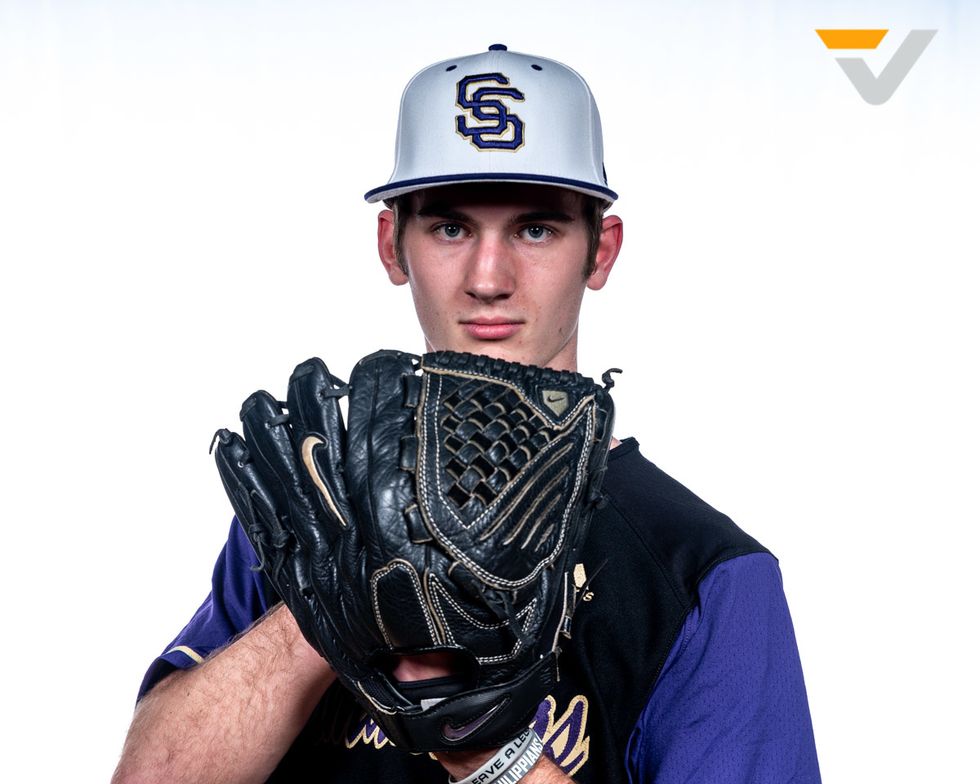 Photo by VYPE Media's Bradley Collier.
While sports are the main focus for these athletes, they have also enjoyed the free time that's come with the break. That's allowed Casey, Francois, Fresch and Cavazos to binge All American and Whitehead, Glover and Schaefer to play video games.

For more sports coverage, follow Thomas (@Texan8thGen) and VYPE (@VYPEATX/@VYPESATX) on Twitter.

Looking to get more involved? Check out ShopVYPE for fresh gear that supports local schools and the VYPE U Ambassador Program. To sign up for the VYPE U Program, apply at VYPEU.com.