Week 4 DFW #TXHSFB Preview
Sep 19, 2019
We're three weeks down in the Texas high school football regular season. There have already been some homecomings. Some teams are already entering district play and others are on their bye week.
In the case of this week's previews, we have two games with four teams wrapping up their pre-district schedules. And the two games on deck for our previews should feature plenty of offense.
Let's get at it.
---
THURSDAY: Rockwall-Heath vs. McKinney North
This is a rematch of a game played last year at Rockwall-Heath with McKinney North winning 28-22 after it raced out a 15-3 first quarter lead and lead just 25-22 with 4:05 left to play before adding a field goal late to help seal the win.
Previewing Rockwall-Heath (3-0)
Rockwall-Heath is 3-0 for the first since 2013 - a year in which it started 4-0 but finished 6-4, went 2-4 in district and missed the playoffs. We predicted Rockwall-Heath as the 11-6A sleeper team and the Hawks are off to a strong start in 2019.
The team is averaging 43 points a game and nearly 484 yards per contest, and fast starts have played a big reason for its success. Rockwall-Heath averages more than 25 of its points in the first half and has held teams to just and average of 6.7. The three-point win against Wylie in Week 2 came after Wylie outscored Rockwall-Heath 21-7 in the second half (14-0 in the fourth) to make it close.
Sophomore quarterback Josh Hoover is having a good season, so far, completing 62.3 percent of his passes for 972 yards with 10 touchdowns to three interceptions. Jayden Jones has been his main target with 11 receptions, 337 yards (30.6 yards/catch) and five scores.
Defensively, the Hawks have been solid, outside of the second half against Wylie, which really skews the stats. In the other two wins, the defense gave up 28 total points, an average of 225.5 yards a game and had four takeaways.

Previewing McKinney North (2-1)
If offense is your thing, then let me introduce you to McKinney North - a team averaging 615 yards of offense and 53.7 points a game. Like Rockwall-Heath, McKinney North likes to put up a lot of points in the first half, to the tune of 30 points per first half this year.
Quarterback Dillon Markiewicz has thrown for 1,064 yards in three games - tied for second in the area - at a 71.1 percent clip, 12 touchdowns and no interceptions. More than 69 percent of his completions go to either JJ Henry or Noah Ford, who account for 783 yards and nine scores. Emanuel Fincher is the lead horse at running back with 593 yards and six scores.
The caveat for North is the defense. In three games, it seemingly seems non-existent. It's giving up 636.7 yards a game and 56.7 points with back-to-back games of 63 and 65 points allowed and 770 and 717 yards allowed.
While the North offense likes to score early and often in games, the defense isn't doing the offense any favors by allowing an average 32 points in the first half (41.5 in the last two games). Constantly being in a track meet will eventually wear out a defense.

Previewing the Game
Below is the statistical breakdown between the two teams. This could easily be a game where it will be defense optional and come down to who has the ball last.
Rockwall-Heath has turned the ball over six time in the last two games after playing clean ball in the opener. It's also forced four turnovers in that same stretch, while McKinney North is on a 1-to-1 ratio of turnovers to takeaways.
I would expect nothing less for both teams to score 40 points in this game. It's the last test before district play for both teams, so this is the last opportunity to test things out and see what works and who performs well before the real schedule starts.
TexasFootball.com projects Rockwall-Heath as 2-point favorites. As a non-betting man, I would take the over here. While these offenses will score plenty on Thursday night, Rockwall-Heath has enough of an edge defensively to win on the road - much like what Wakeland did to North last week.

Prediction: Rockwall-Heath 51, McKinney North 46
Follow @VYPEDFW for live updates of this game.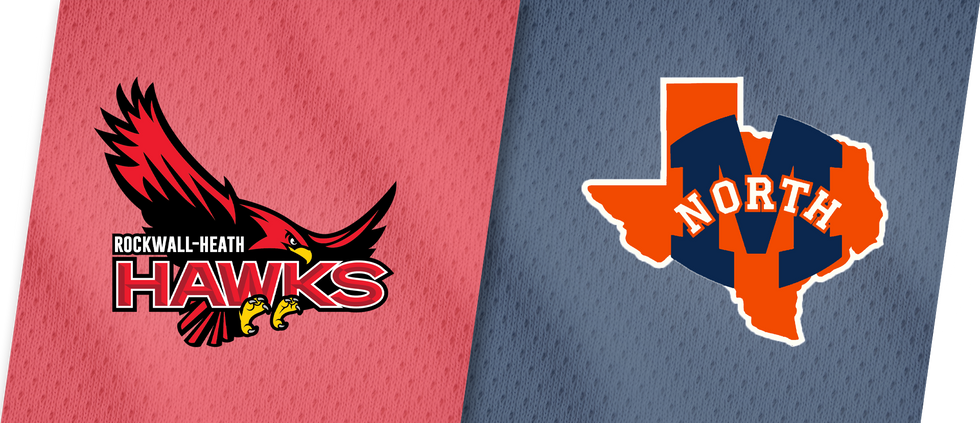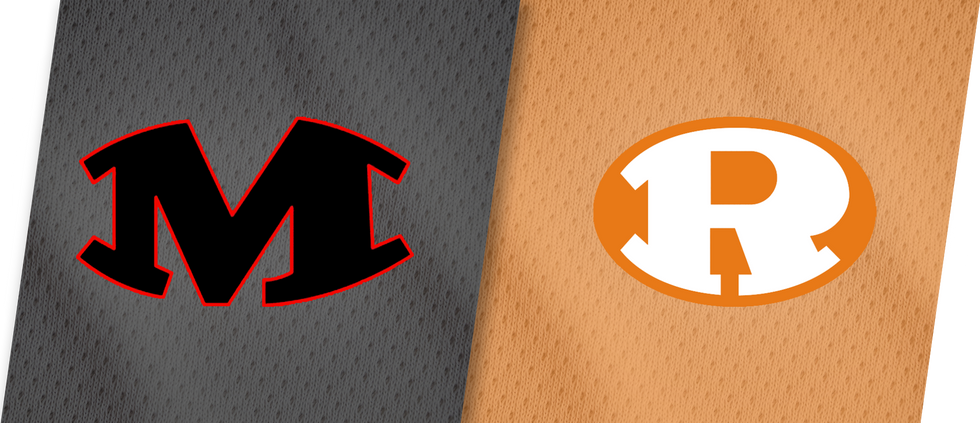 Other notable Week 4 DFW #TXHSFB games
THURSDAY
Garland Lakeview Centennial (2-1) @ North Garland (3-0)
FRIDAY
Fort Worth Benbrook (2-1) @ Anna (2-1)
Fort Worth Nolan (3-0) @ Fort Worth Eastern Hills (2-1)
Kennedale (1-2) @ Springtown (3-0)
Parish Episcopal (2-0) @ Fort Worth All Saints (2-0)
Prestonwood (2-1) @ Argyle Liberty Christian (0-3)
Prosper (3-0) @ McKinney (2-1)
Fort Worth Christian (2-1) @ Maypearl (2-1)
Lake Worth (2-1) @ Bridgeport (2-1)
Fort Worth Polytechnic (2-1) @ Dallas Madison (3-0)
Frisco Legacy Christian (3-0) @ Plano John Paul II (2-1)
Godley (3-0) @ Fort Worth Castleberry (2-1)
Grandview (3-0) @ Malakoff (3-0)
Mansfield Summit (3-0) @ Mansfield (1-2)
Melissa (2-1) @ TC-Cedar Hill (2-1)
Nevada Community (2-1) @ Waxahachie Life (2-1)
North Dallas (2-1) @ Dallas Life Oak Cliff (3-0)
Pilot Point (3-0) @ Gunter (2-1)
Arlington (2-0) @ Mesquite Horn (1-2)
China Spring (2-1) @ Alvarado (1-2)
Boyd (2-1) @ Howe (1-2)
Crandall (2-1) @ Dallas Carter (2-1)