VYPE U Behind the Lens: Hightower Improves to 10-1 in Win Over Lamar Consolidated
Jan 30, 2020
Madison Morris/ VYPE U Ambassador
The stands of Lamar Consolidated High School's performance gym were packed Tuesday night as they hosted Fort Bend Hightower. The Hightower Canes ultimately came out on top and left Rosenberg with yet another district win as they aim for a district title.
The first and second quarters were slow, with Hightower holding Lamar Consolidated to only 15 and 12 points, respectively. The Canes led 44-27 at the half and maintained their lead for the remainder of the game. The top scorer for Hightower was sophomore guard Bryce Griggs finished with 26 points, 4 assists, and 2 rebounds in the Canes' win over Lamar Consolidated.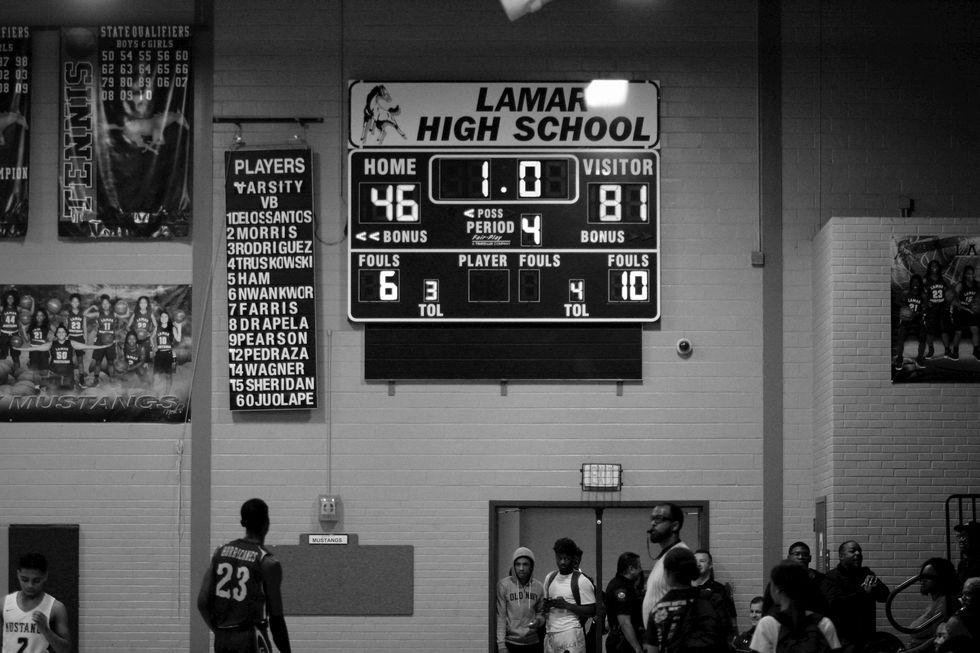 Hightower scores 81 and holds the ball in honor of Kobe Bryant.
Hightower Canes chose to hold onto the basketball for the final minutes of the game, which kept their score at 81. The gesture was undoubtedly made to honor sports legend Kobe Bryant, who passed away in a helicopter crash with 8 other passengers- including one of his daughters Gianna Bryant- on January 26th. The Lady Canes, who hosted Lady Mustangs in Missouri City, did the same and won with a final score of 81-38.
Canes now stand at 10-1 in district play, while the Mustangs are just 2-9.
Lamar Consolidated will face undefeated Shadow Creek in Pearland,TX on Friday January 31st while FB Hightower plays Foster in Missouri City, TX.
View photos from Hightower's win below!
Keep reading...
Show less