VYPE ATX/SATX Football and Volleyball Rankings Week of 9.19.22
Sep 19, 2022
It's the time for our updated Volleyball and Football Rankings. How do things stack up after 4 weeks of action of Football? And how about Volleyball as well? Scroll down to find out.
** Records come from maxpreps unless otherwise noted.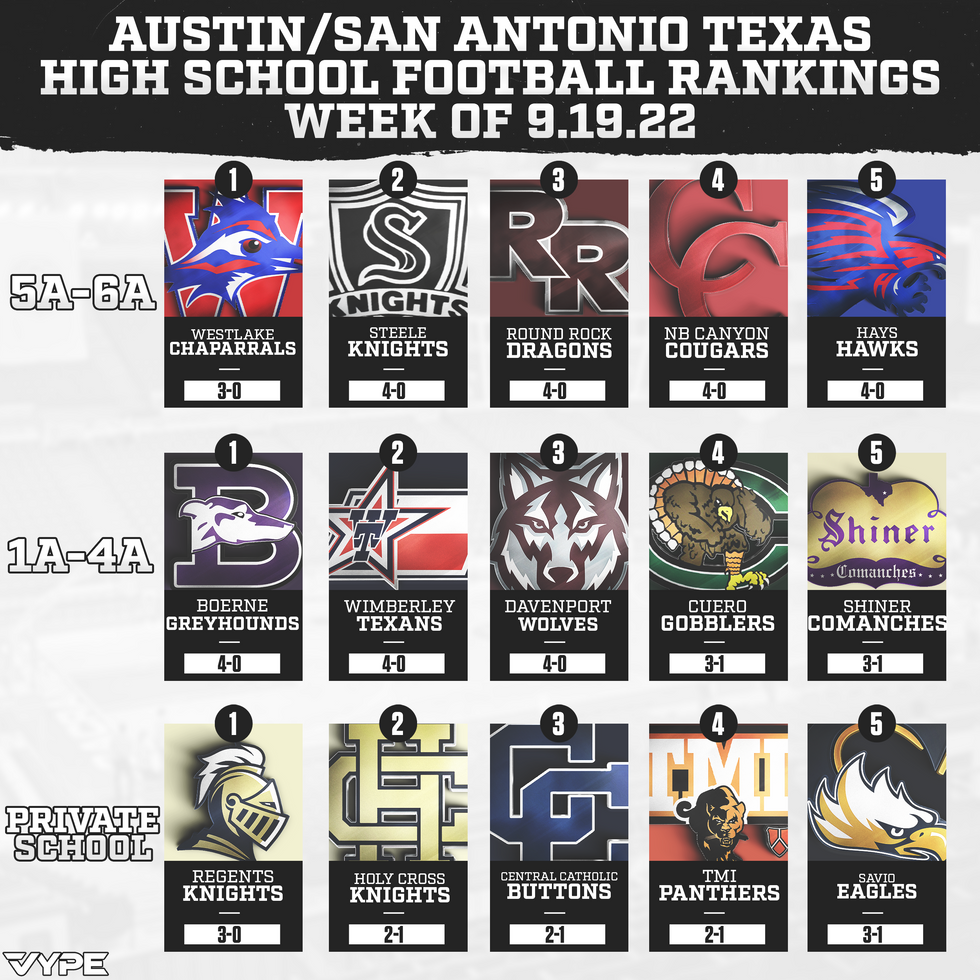 5A-6A: Some great wins by Steele and Canyon this week to keep things the same in 5A/6A. Liberty Hill remains on the outside looking in though I wouldn't be surprised to see them in the rankings by seasons end.
1A-4A: A loss by Cuero to Calallen drops them to the number 4 in the rankings. You would think that would leave the door open for Wimberley to retake the top spot, but I've been to impressed with Boerne's start to the season to not put them at the Number 1 spot. Davenport moves into the third spot and look every bit as good as they have all season.
Private School: 3 of the 5 teams had bye weeks this week and the other 2 won. Regents still seems like the team to beat and are on a mission after last season.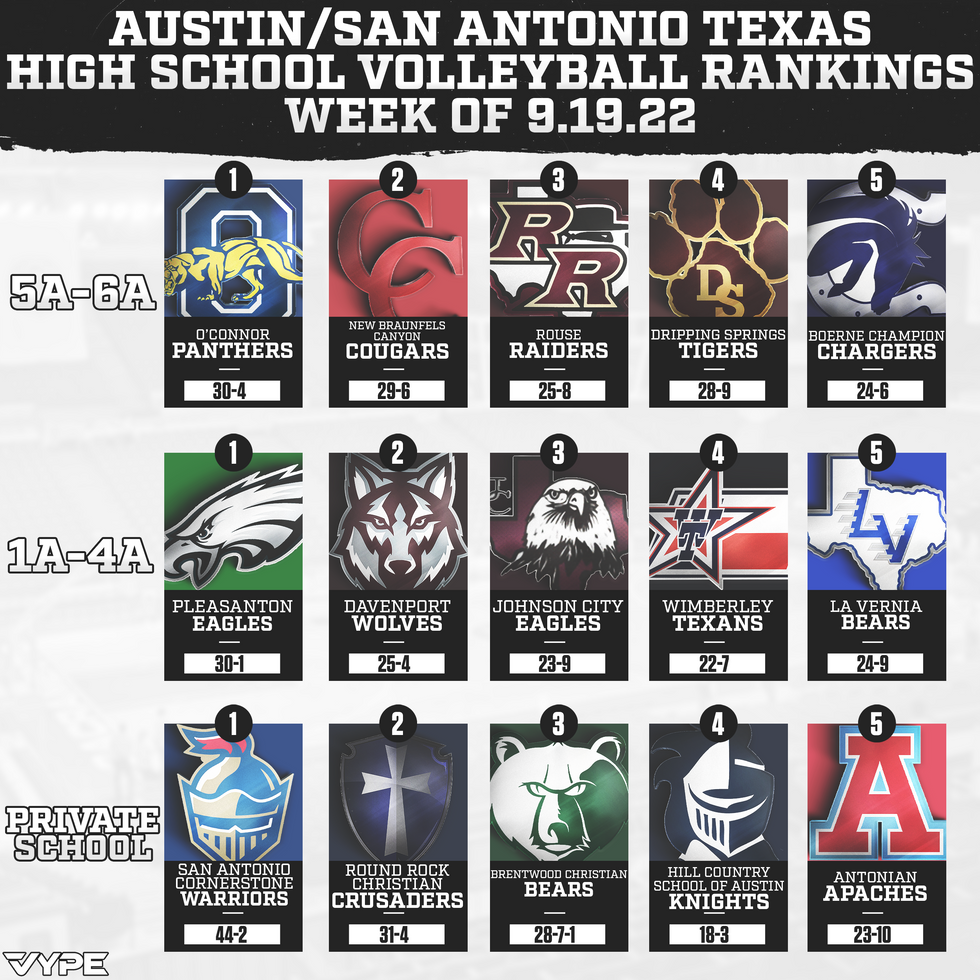 5A-6A: 4 teams stay in and 1 creeps in. Boerne Champion does drop with a loss but it was to #2 ranked Canyon. Westlake drops out and in their place is the team to defeat them, the Dripping Springs Tigers who have played well so far in their first year in 6A.
1A-4A: Pleasanton is still the team to beat in San Antonio/Austin and Johnson City moves to #3 with losses by Wimberley (who lost to #2 Davenport) and La Vernia (who lost to Private School #1 Cornerstone Christian)
Private School: no changes this week, and at this point it's safe to say Cornerstone may be the best team in the state.