VYPE ATX/SATX Football and Volleyball Rankings Week of 10.3.22
Oct 03, 2022
It's the time for our updated Volleyball and Football Rankings. How do things stack up after 6 weeks of action of Football? And how about Volleyball as well? Scroll down to find out.
** Records come from maxpreps unless otherwise noted.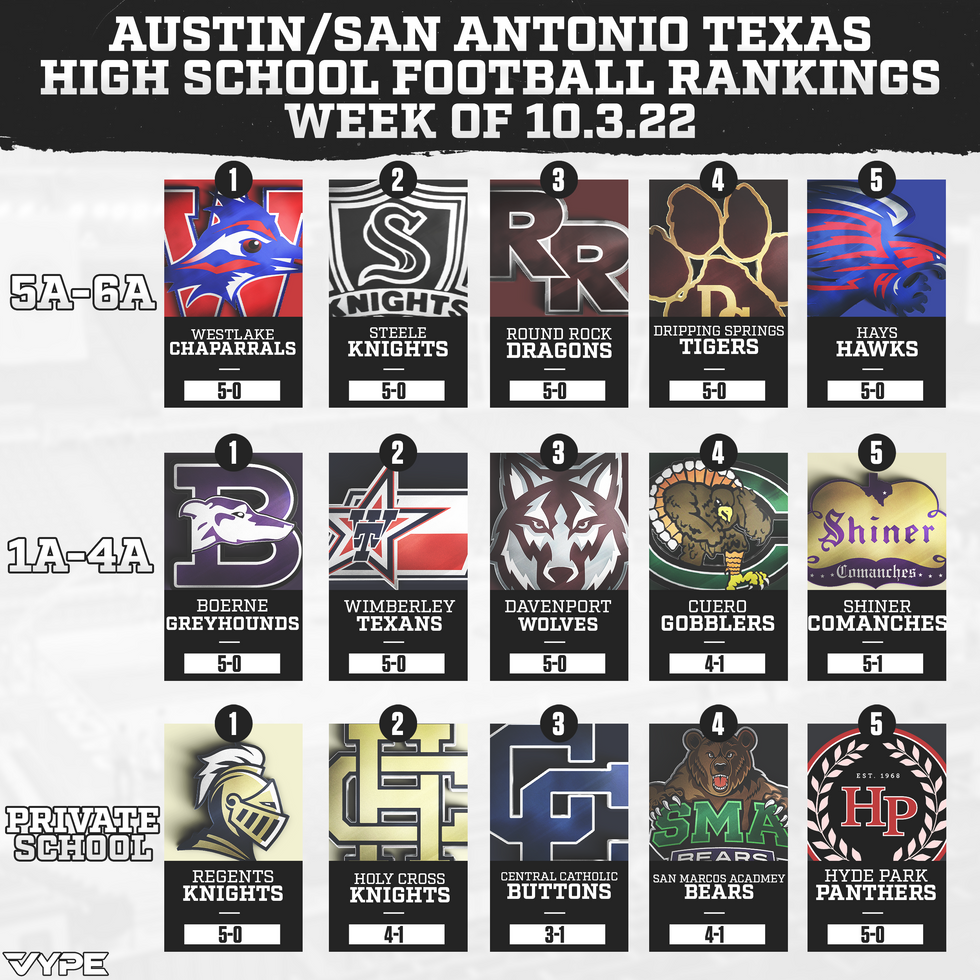 5A-6A: Two teams had bye-weeks and the rest rolled to 5-0 records. Big game on the horizon as Westlake and Dripping Springs face off next week. Rankings may stand pat until then with the way these teams are playing.
1A-4A: Three teams (Boerne, Wimberley and Cuero) had bye weeks this past week. Davenport had a very impressive win versus Devine and looks to be one of the teams to pay attention to in 4A and Shiner also improved to 5-1 on the season.
Private School: Savio dropped after their loss to Central Texas Christian. The Buttons won a tough game against Boerne Geneva and taking Savio's place in the rankings is Hyde Park who is off to a hot 5-0 start. How long can they stay there? Well we will find out Thursday when they take on St. Michael's.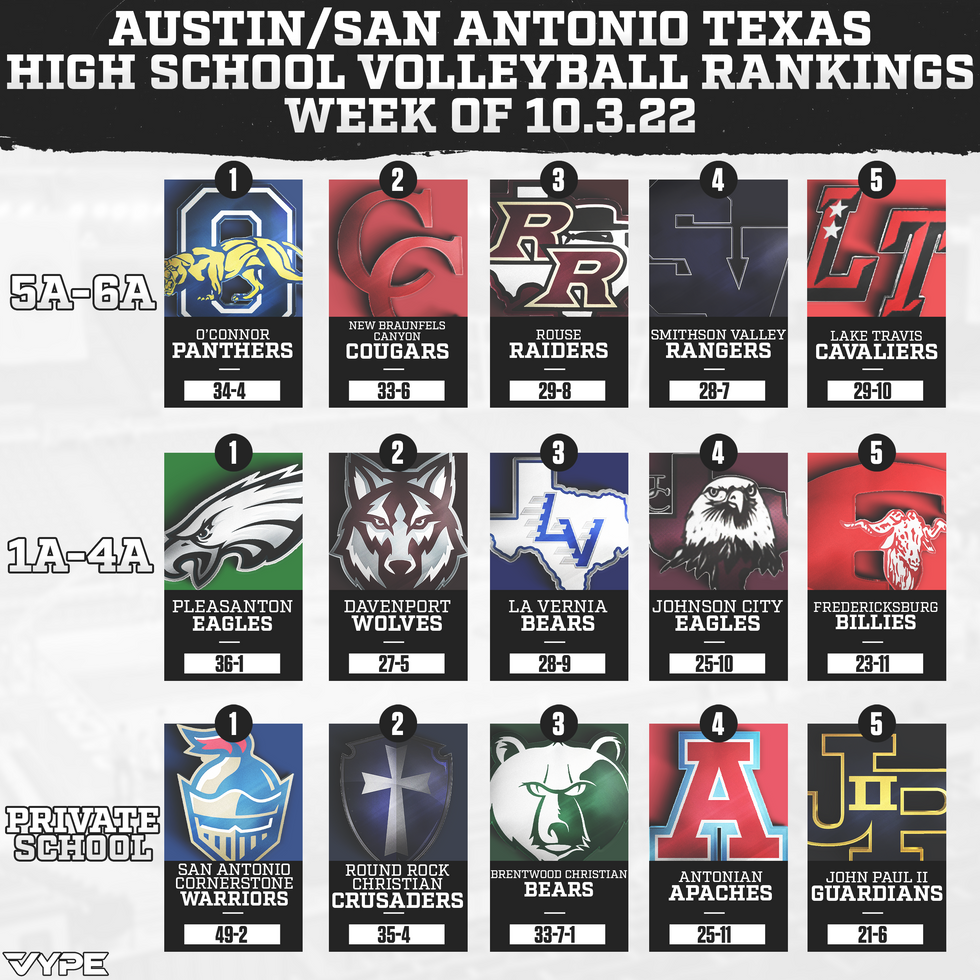 5A-6A: Smithson Valley replaces Boerne Champion after their win vs the Chargers last week 3-1. Other than that everyone else stays the same with O'Connor looking like the team to beat in 6A
1A-4A: While Davenport did lose this week, it was to arguably the best team in Texas in Cornerstone Christian. Because of that they stay in the 2 spot. Pleasanton keeps their impressive winning streak alive and Fredericksburg takes over Wimberley's spot after the Texans dropped a match last week. Their game tomorrow could see them right back in the rankings next week though.
Private School: Everything stays the same same in private school volleyball this week. Even though Antonian dropped a match we keep them in this week.