VYPE ATX/SATX Football and Volleyball Rankings Week of 10.24.22
Oct 24, 2022
It's the time for our updated Volleyball and Football Rankings. How do things stack up after 8 weeks of action of Football? And how about Volleyball as well? Scroll down to find out.
** Records come from maxpreps unless otherwise noted.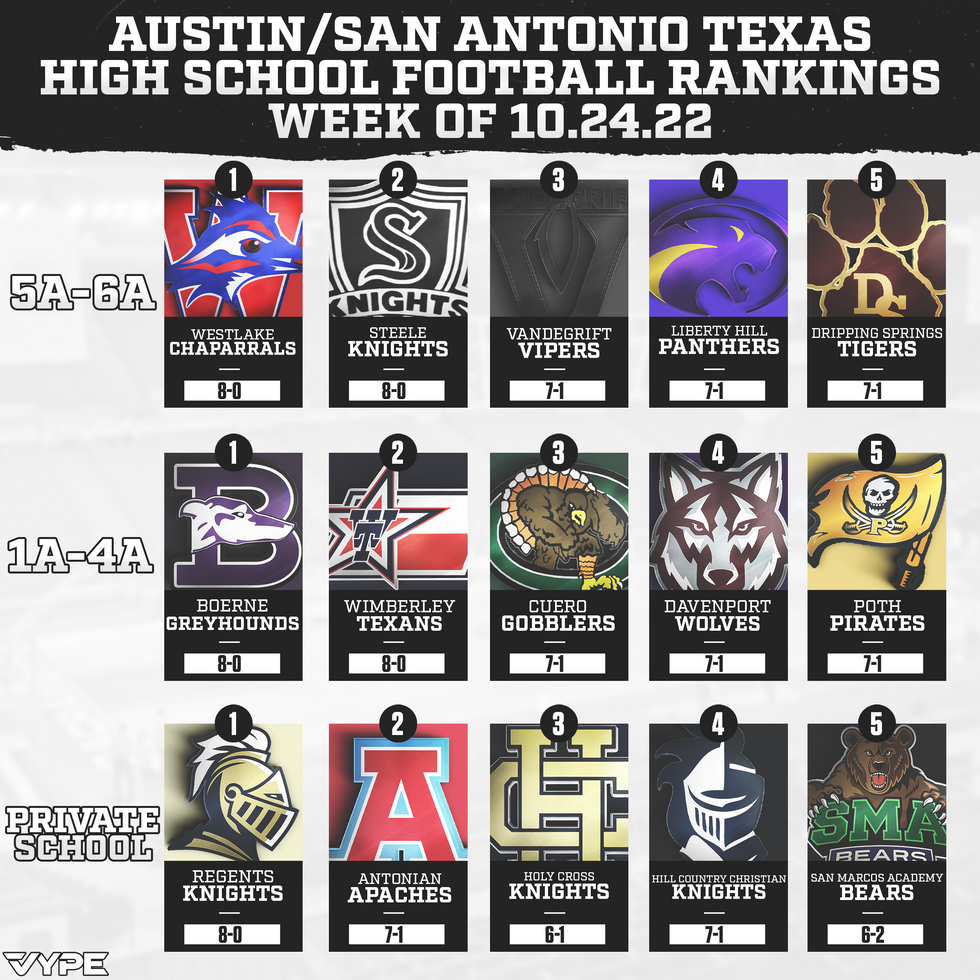 5A-6A: Dripping Springs gets a huge win over Lake Travis this week more so for bragging rights than playoff seeding and everyone else cruises to victories, except Liberty Hill who had a bye week. With only 2 weeks left in the season I expect these top 5 to not change as we had into playoffs
1A-4A: Shiner drops their district game to Refugio and drops out of the rankings (#6 if we are being honest). Poth jumps back into the rankings at the 5 spot. This like the 5A-6A rankings may not change these last 2 weeks.
Private School: Hill Country moves to the number 4 spot with losses by San Marcos Academy, who drops to 5, and Hyde Park. Hyde Park drops out of the rankings.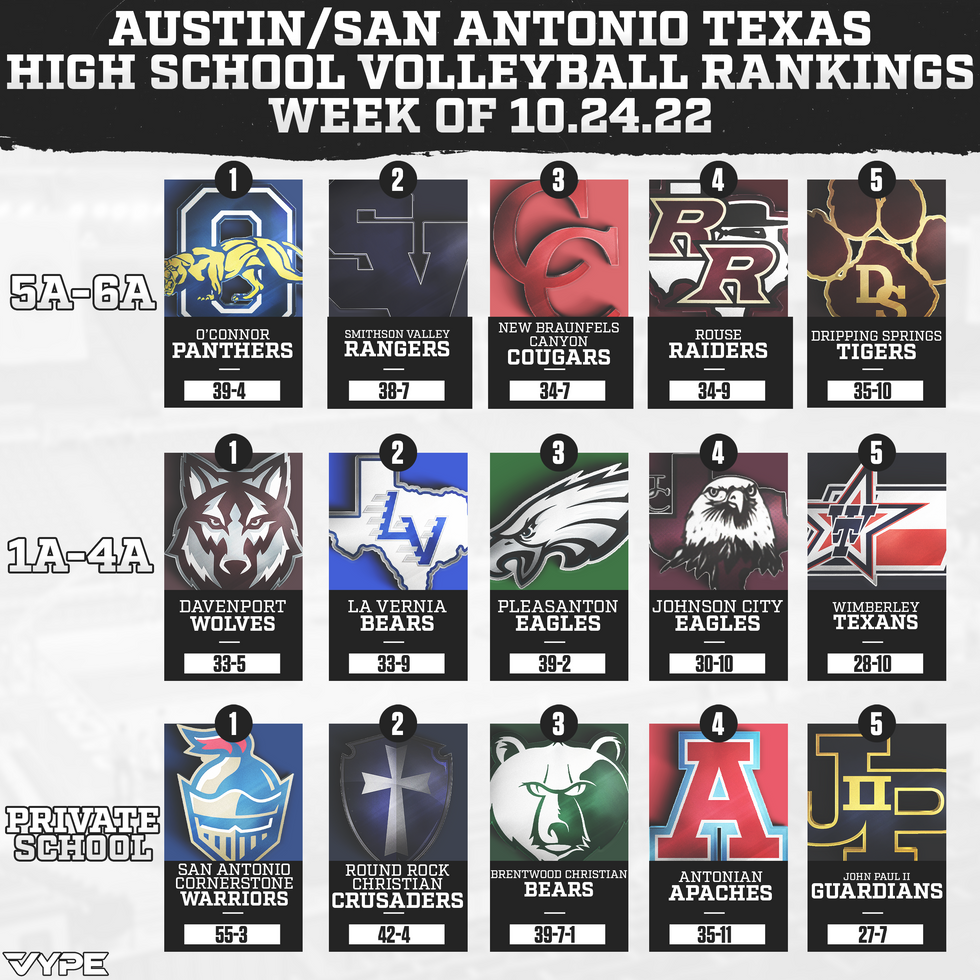 5A-6A: O'Connor stays on top while Smithson Valley and Canyon switch after Smithson Valley defeated Canyon, and ended the Cougars 3 year home win streak. Dripping Springs replaces Lake Travis after their victory over them last week.
1A-4A: Much like football's 5A-6A rankings, we should see know change in these rankings in the final batch of rankings next week as we head into playoffs.
Private School: No change here and probably won't see any major shifts. Cornerstone does drop a match but still shows itself to be one of the best teams in the state.