The Star-Telegram
The 2021 soccer season has officially come to an end. With all of the amazing talent we saw on the pitch this season, there are a handful of goal scorers who really stood out. Now, Dallas Fort Worth-area girls soccer fans have the chance to weigh in on who they believe deserves the title of VYPE DFW's 2021 Goal Scorer of the Year!
The VYPE DFW Girls Soccer Goal Scorer of the Year Fan Poll is now live! Fans will have the chance to vote until Monday, May 3rd, at 7 p.m.
Please note that the use of voting software or bots will result in a deletion of votes and a potential DQ from the contestant. PLEASE try to keep this fair and fun for all involved!
All athlete polls and their content are only associated and created by VYPE Media and its staff. The content is not created or voted on by any corporate sponsor or marketing partner. Please contact VYPE Media directly if you have any questions, comments, or concerns around our Fan Polls.
Shana Willeford (VYPE Media)
The NCAA Division I Council announced on Wednesday that they would be extending the recruiting dead period through May 31. This comes as a huge blow to many high school athletes who have yet been able to visit a college campus before making what could be a life-long decision to play a sport for a college.
Due to the COVID-19 pandemic, it has been almost a year since recruits were able to visit a school. The current ban on in-person recruiting was put into place in March 2020. With the NCAA extension on the dead period, the dead period will last far longer than a year. The council has a plan to provide an update on potential return to in-person recruiting no later than April 15.
Fort Worth Nolan Catholic's head football coach, David Beaudin, took to Twitter on Wednesday to share his response to the NCAA's decision:
In Beaudin's letter, he chalks the NCAA's decision up to three possibilities:
The NCAA is "so far out of touch with reality" and this decision is based on ignorance.
The NCAA's interests "don't align with what is best for the young people under [their] umbrella" and instead lie in virtue signaling, money, or not wanting the backlash that comes with "strong leadership".
The NCAA simply doesn't care.
Beaudin lays out his hope for the future by describing that the ones who need to be thought about in decisions like this are the student-athletes who are making major life choices blindly due to the NCAA's extension. His plea? For the NCAA to try their best to make decisions in the best interest of "the next generation of leaders in this world."
Beaudin closes out his letter reminding the NCAA, fans, and student-athletes alike that the younger generation is extremely resilient given all they have had to go through thus far and that this is yet another road bump they will plow over. "We will find a way - always do," wrote Beaudin.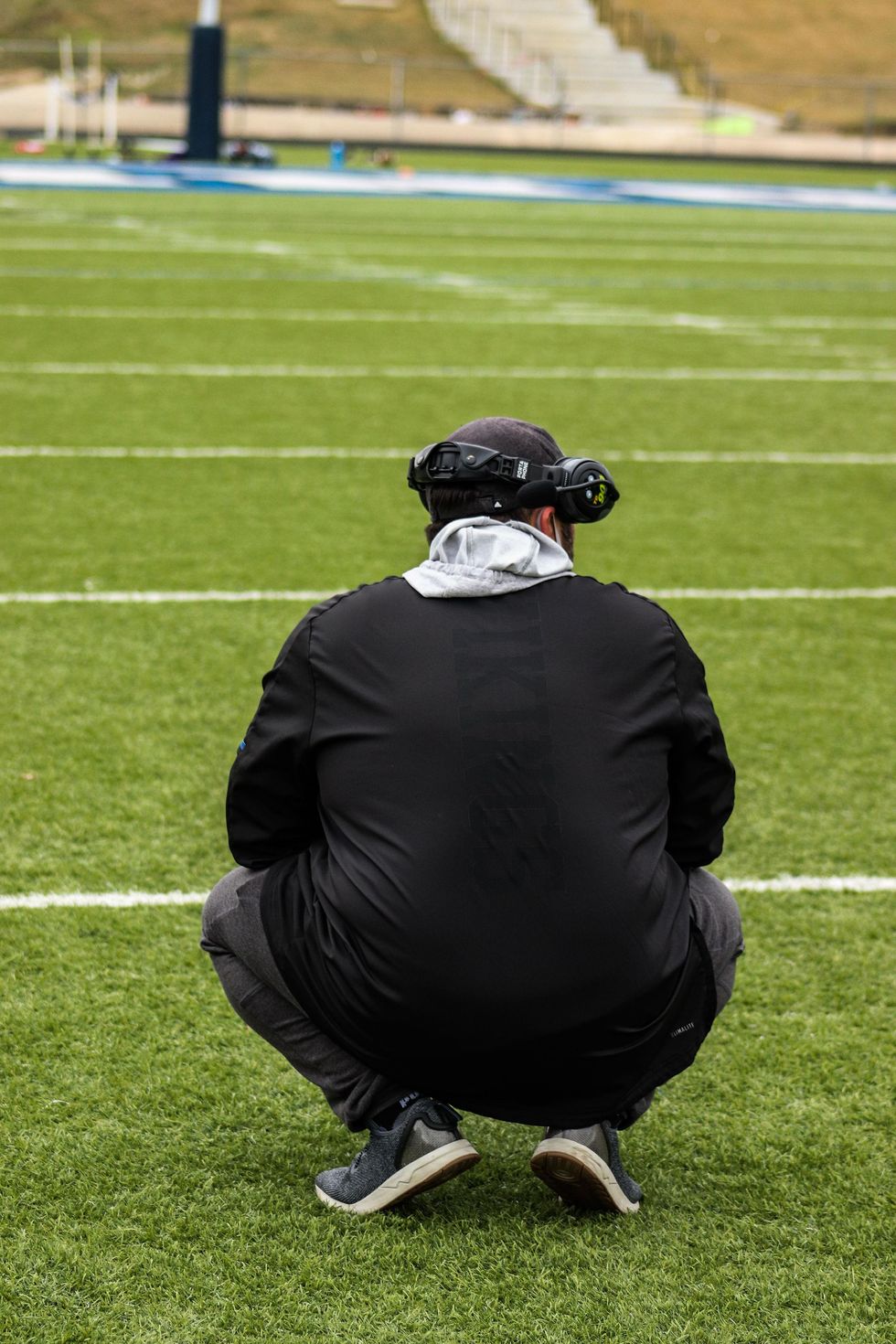 Head Coach David Beaudin watches athletes workout at practice.Shana Willeford (VYPE Media)