HOUSTON - Another night and another big performance by LJ Cryer.

The Baylor-signee has been putting up monster numbers all season, and really his entire career, and if you put enough of those nights together they begin to add up.
On Tuesday, Cryer scored 32 points, going 14 of 19 from the field and 3 of 7 from three-point range, for the Mavericks, which sent him over the 3,000-point mark for his illustrious high school career.
"It's a great achievement because I worked really hard for this," Cryer told VYPE. "But, I'm more focused on helping my team win games."
The Holiday hoop tournament slate is in full swing.
Several big-named teams participated in local events as they prepare for the district season.
Here's what happened…
Katy ISD Classic
The event wrapped up with a rematch from last year's event – last year's state finalist Klein Forest against Katy ISD Classic defending champs Morton Ranch.
The Eagles jumped out to an early first quarter lead, but the Morton Ranch Mavs rallied back behind a 20-point third quarter from Baylor-signee LJ Cryer. In the end, the Mavs were able to defend their title with a 75-65 victory. Cryer finished with 43 points and Eddie Lampkin added 11 points in the win.
Tournament MVP: LJ Cryer – Morton Ranch
Gold Bracket 3rd Place: Eisenhower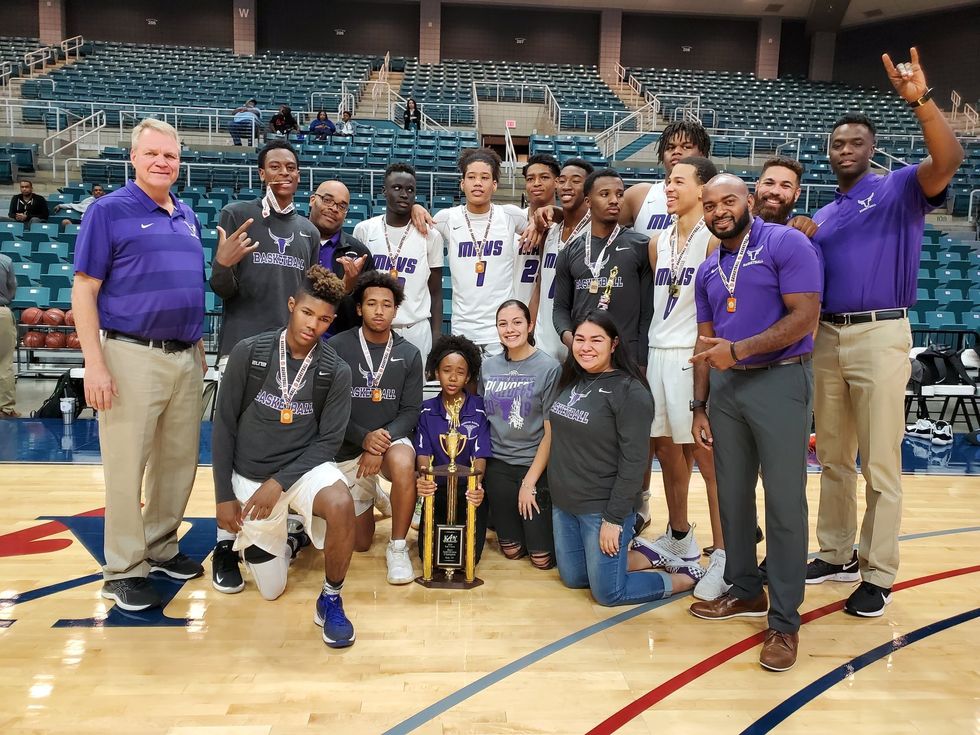 Morton Ranch wins Katy ISD TournamentRay Meach
…
The Lamar Consolidated Tournament
The tournament was jam-packed with talent in each pool featuring the likes of Episcopal, Travis, North Shore, Fulshear and George Ranch just to name a few. In the end, the Travis Tigers handed North Shore their first loss of the season to secure the trophy with a score of 49-46. The Tigers faces Royal and Foster in pool play and defeated George Ranch in bracket play, before facing North Shore in the championship.
Gold Bracket Runner Up: North Shore
Gold Bracket Consolation: George Ranch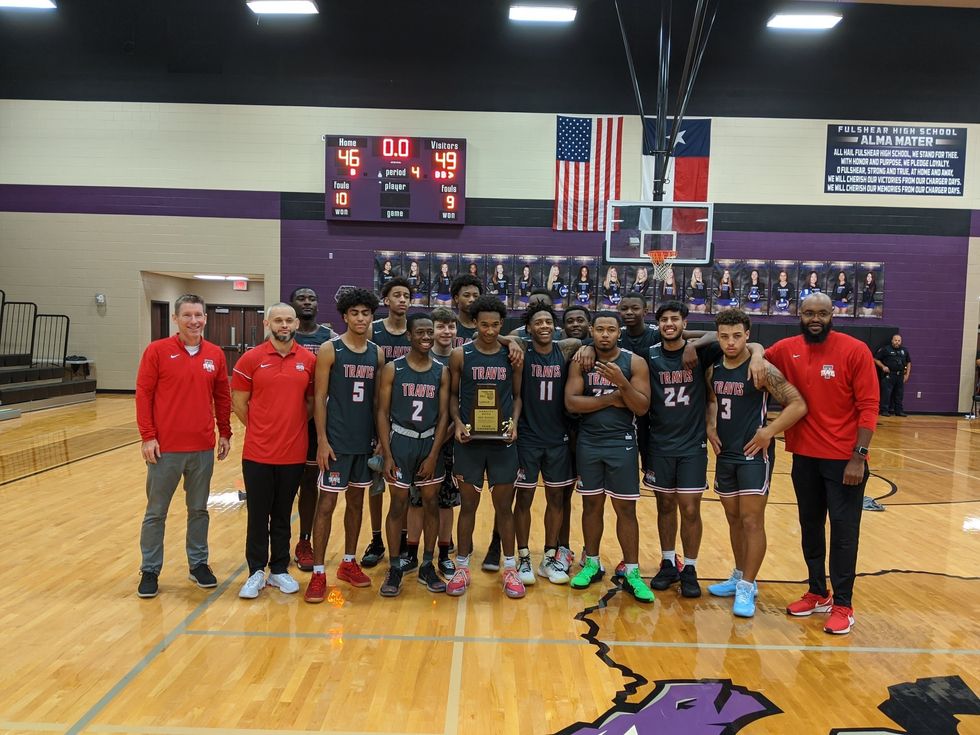 Fort Bend Travis wins Lamar Consolidated TournamentRay Meach
…
The Houston Christian Mustang Classic
The Mustang slate of games was as entertaining as ever. The championship game pitted Houston vs Dallas, featuring the two-time defending state champs Houston Christian against John Paul II. The John Paul Cardinals came out victorious behind sound play from Tournament MVP Jaylon Tyson.
Tournament MVP: Jaylon Tyson – John Paul II
Runner up: Houston Christian
Third Place: The Village School
…
The Pearland Classic
went to the host school Pearland, who is having a tremendous pre-district run. Over Thanksgiving, the Shadow Creek Sharks beat The Woodlands at the
Highlander Holiday Event
.