By Allison Ling
The Winter storm may be over, but the winter soccer season is still going strong! The top teams are roaring back on the field after a week off due to weather! Here are our top area UIL teams and the updated rankings!
San Antonio UIL Girls Soccer Top 10 (2/23):
1. Smithson Valley (Previously: 1) 13-0
2. Reagan (Previously: 2) 14-1-1
3. Johnson (Previously: 5) 7-1-3
4. LEE (Previously: 3) 9-2-2
5. Brandeis (Previously: 4) 7-2-1
6. Clark (Previously: 8) 8-4-2
7. Madison (Previously: 6) 8-3-2
8. Clemens (Previously: 7) 7-3-2
9. Cibolo Steele (Previously: NR) 9-4-1
10. Boerne Champion (Previously: 9) 11-2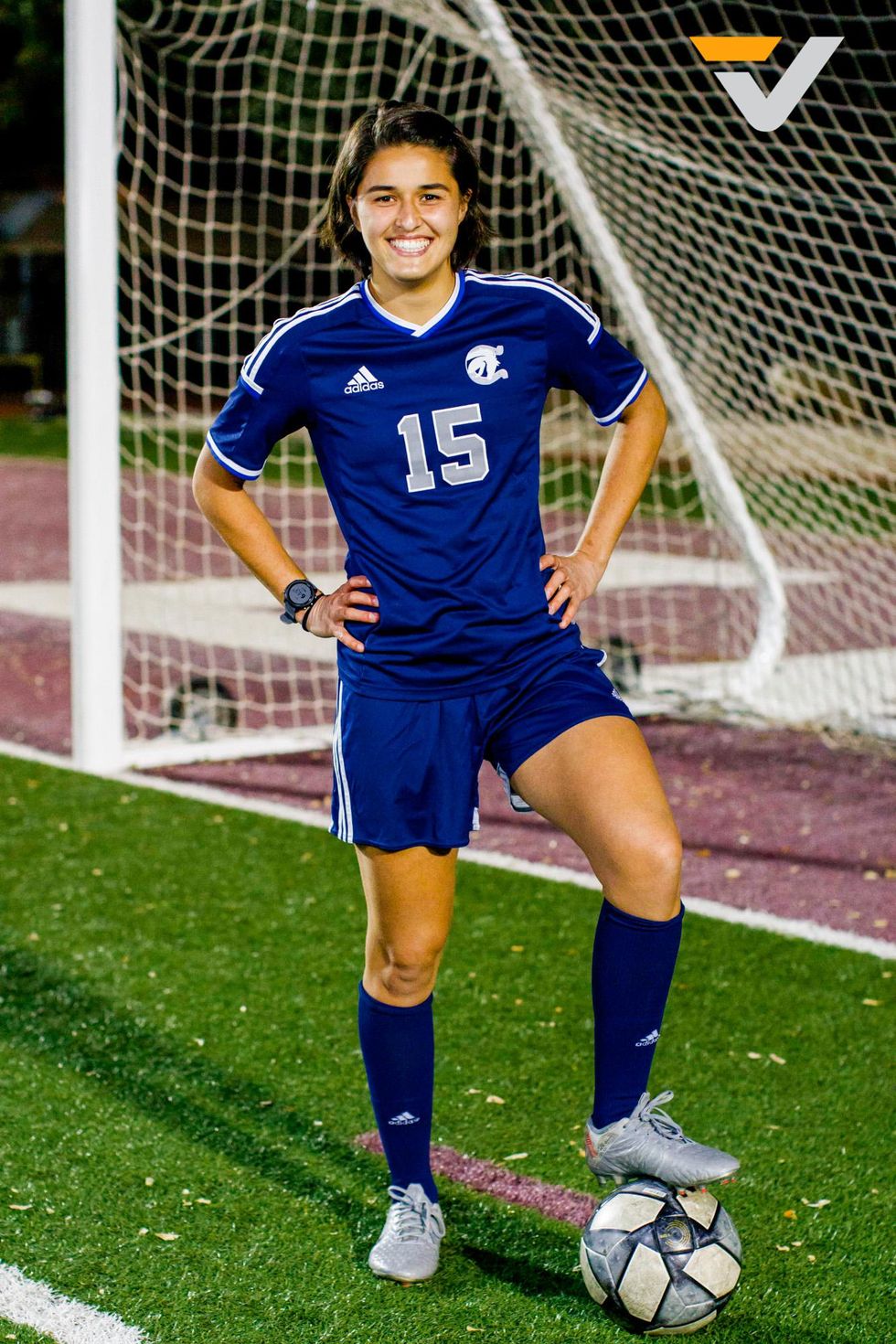 By Allison Ling
For more sports coverage, follow VYPE (VYPE Texas Facebook and @VYPESATX Instagram/Twitter) on social media.
Looking to get more involved? Check out ShopVYPE for fresh gear that supports local schools and the VYPE U Ambassador Program. To sign up for the VYPE U Program, apply at VYPEU.com.
Kaylee Landry ends a four year run at Port Neches-Groves as the team's all-time leader in assists and helped the Lady Indians to an undefeated district season in 21-5A. PNG solidified their #3 area ranking with a season sweep over rival Nederland earlier this spring before the quarantine period.
VYPE caught up with Landry recently to talk about her legacy at PNG and what her future holds.
VYPE: During this time of quarantine what are you doing as an athlete to stay in shape and keep engaged with your coach and teammates?

Landry: During quarantine I have kept up with our workouts from coach Fruge at PNG. About 3 times a week we would have zoom meetings to keep in touch and keep ourselves going.
VYPE: Explain a typical day in your life with the "stay-at-home" order and how are you engaging with your school work and personal life?
Landry: A typical day for me starts with a workout, then I keep myself busy by painting or doing puzzles. I usually finish all of my school work by Tuesday, so I can have the week off. Recently, me and a few people have been playing soccer tennis to get out of the house.
VYPE: You just completed your senior season as the Lady Indians career assist leader after a four year varsity career, what do you want to accomplish at the next level?
Landry: The next level for me consists of moving off to College Station to continue school. I plan on going for business and finance.
VYPE: PNG Girls Soccer was having a great season before the coronavirus hit (17-7-1. 10-0). What, in your opinion, made the season such a great success?
Landry: This season has been our best one yet. We all connected as a true soccer family. It was full of trust and we all played with heart. We put in work on and off the field. Our team has always been positive and we never let someone bring us down.
VYPE: What do you want your legacy to be at PNG?
Landry: My legacy at PNG was to be seen as a hard worker. I always put in 100% even on the hard days. I also wanted to be seen as a leader for the rest of the team and show them that they could count on me on and off the field for anything they needed.