Welcome to the first-ever Lutheran South Academy Year in Review.
This amazing 40-page magazine is full of amazing photography from cover to cover in what was an amazing year for the Pioneers. The baseball team won its fourth state championship this spring, the boys soccer team made the state semifinals, boys swimming was solid again and Ayana Smith set some blazing times on the track. We also feature the new Esports team at LSA. Check out the full magazine below!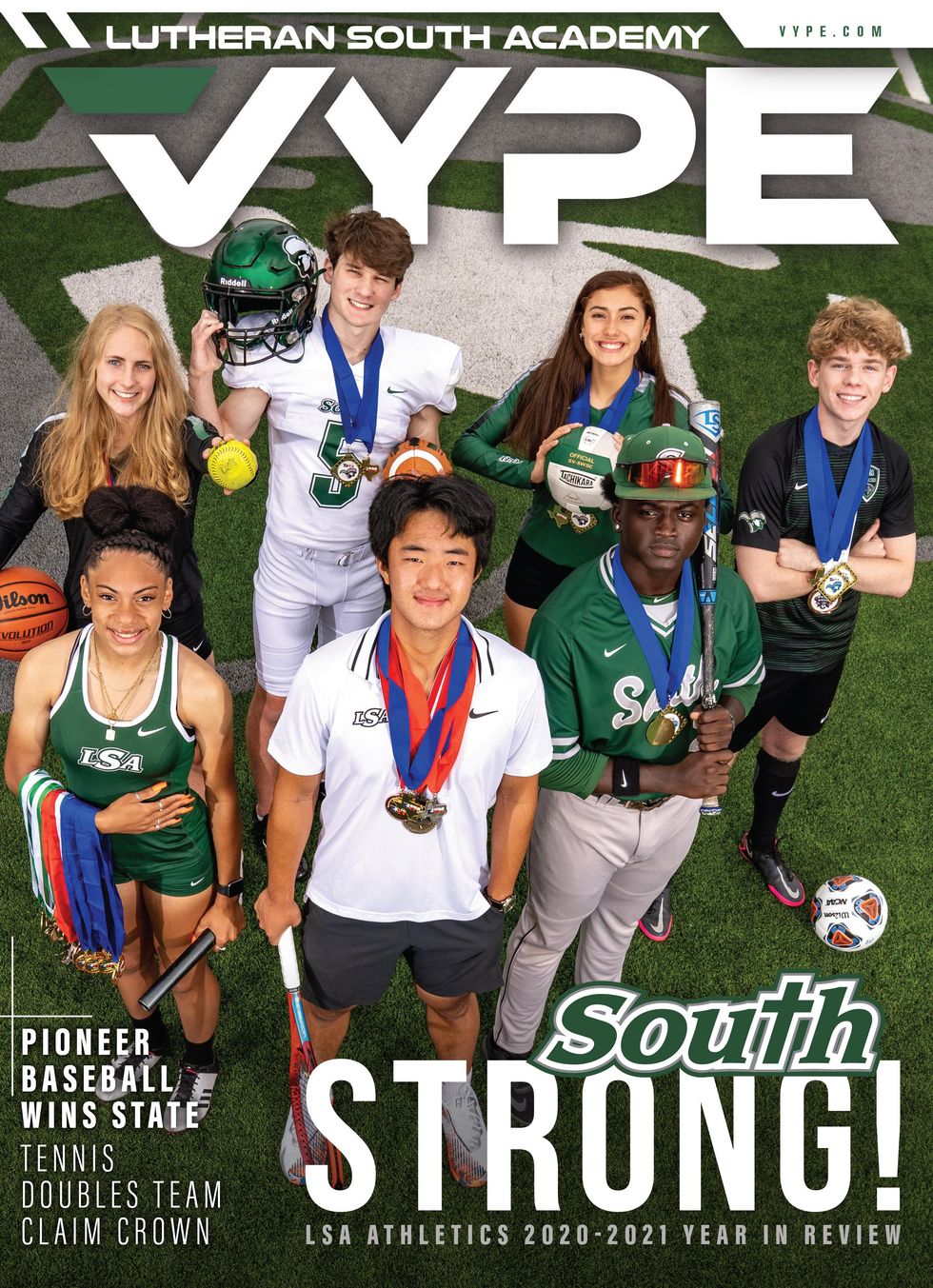 Congratulations to Lily Psencik, Ayana Smith, Joel Hutchins, Yu Ching "Tiger" Cheung, Alexa Fernandez, Deundre Jones and Jace Windom for gracing the cover!
It's that time again! The 2020 Baseball season has begun, and there are some talented teams in the Great State of Texas!

Therefore, it's time for the fans to vote for the VYPE Houston 2020 Preseason Private School Baseball Player of the Year!
The Sun and Ski Poll VYPE Houston 2020 Preseason Private School Baseball Player of the Year Poll is now live! Fans will have the chance to vote until Wednesday, March 11th, at 7pm.
Please note that the use of voting software or bots will result in a deletion of votes and a potential DQ from the contest. PLEASE try to keep this fair and fun for all involved!
All athlete polls and their content are only associated and created by VYPE Media and its staff. The content is not created or voted on by any corporate sponsor or marketing partner. Please contact VYPE Media directly if you have any questions, comments, or concerns around our Fan Polls.
Since 1980, Sun & Ski has specialized in making outdoor dreams come true by providing customers with quality merchandise, exceptional service and outstanding values. Originally a ski and snowboard shop that sold cycling and outdoor gear in the summer, Sun & Ski has grown to include stores throughout the country, dedicated to satisfying the needs of a wide array of active lifestyle customers. Click HERE to find the nearest location!
<a href="https://poll.fm/10515631">SUN & SKI SPORTS POLL: VYPE Houston 2020 Preseason Private School Baseball Player of the Year Poll (Poll Closes Wed. 3/11 at 7pm)</a>