LEAVING A LEGACY: LSA Seniors Reflect as They Head to Next Level
Jul 13, 2022
Photos by VYPE Media
At Lutheran South Academy, the Class of 2022 was an impressive group that walked across the stage in May and brought a close to successful careers. Eight of those seniors graced the cover of this edition. VYPE got to know them better.
Deundre' Jones: Baseball - Kansas State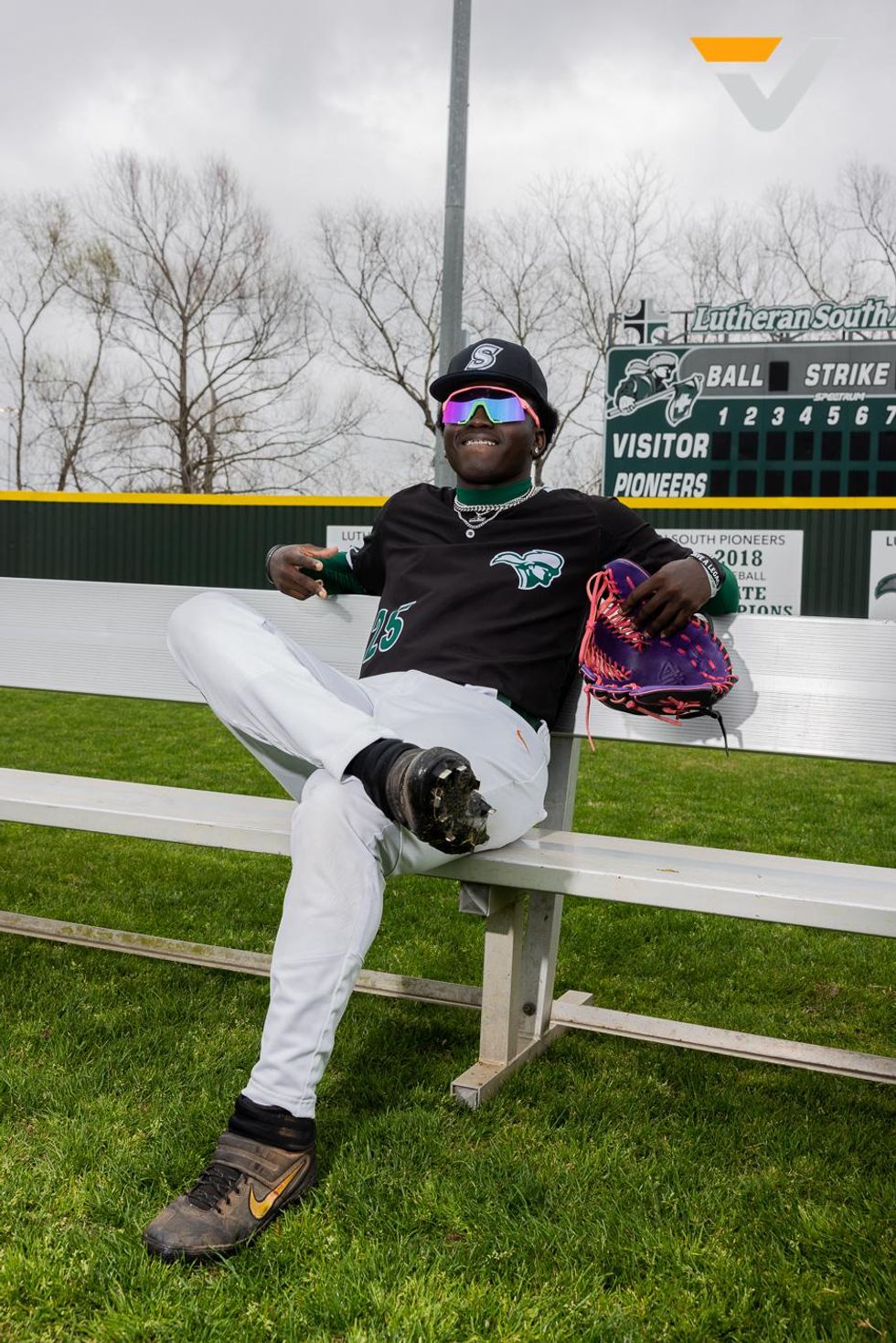 Deundre' Jones
There is no lack of confidence of Deundre' Jones, on or off the field.
"I'm a very self-confident guy," Jones said. "I feel like I always believe in myself and trust in myself."
Jones signed to play baseball at Kansas State after a stellar career at LSA. He also has some prospects in July's Major League Baseball Draft to consider as well.
Playing collegiate baseball is something he's "always dreamed of" and that aspiration started in middle school.
In Jones' time at Lutheran South Academy, the Pioneers baseball program won two TAPPS State Championships, bringing home crowns in 2019 and 2021. Last years was the program's fourth overall since 2015.
"It's a new team every year, and the fact that we are able to just keep winning was a good thing," Jones said.
Over the years, Jones admits he learned a lot about himself in his time at Lutheran South Academy. His favorite memories were "winning State titles and getting rings".
And for the ultra-confident guy on and off the baseball diamond, there should be no surprise on who his favorite MLB player is.
"I love Bryce Harper," Jones said. "I've been watching him since I was young. He's an inspiration."
...
Jace Windom Soccer – University of Texas at Dallas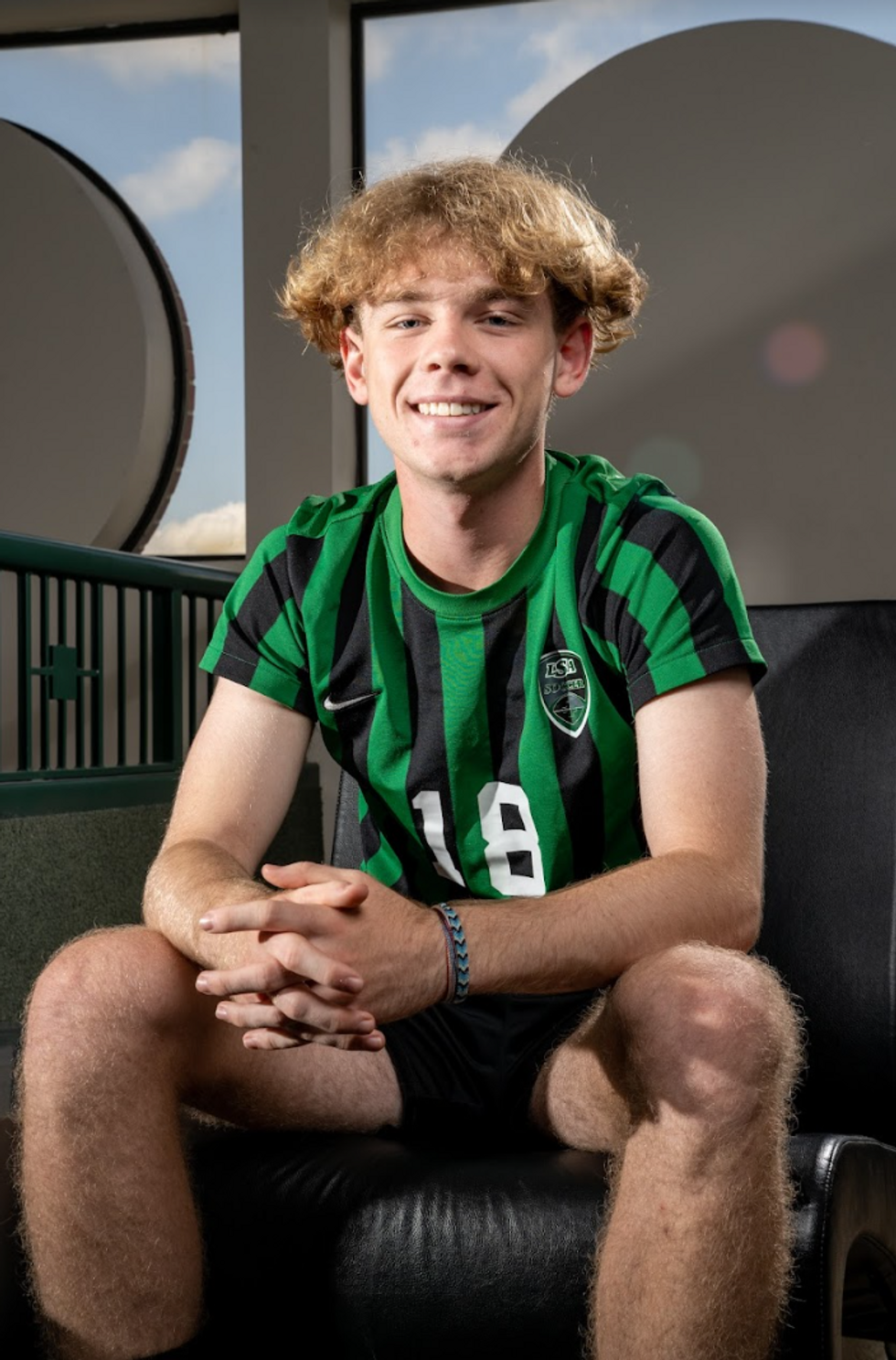 Jace Windom
REFLECTING BACK ON HIS HIGH SCHOOL PLAYING CAREER, JACE WINDOM TOOK LESSONS LEARNED FROM PREVIOUS SEASONS AND GREW INTO A LEADER THE TEAM NEEDED HIS SENIOR YEAR.
His final match for LSA on March 1 in the TAPPS Division II Regional Final was indeed the last of, not only his high school career, but overall, as far as competitive soccer goes.
"I'm going to miss everything," Windom said. "But I just was ready for the next chapter of my life." Windom will head to the University of Texas at Dallas and study business analytics. He may play club soccer or join an intramural team to scratch the soccer itch though.
At LSA, his legacy is a strong one.
Windom arrived on campus his sophomore season when LSA reached the TAPPS State Tournament. He also went back his junior year and then the Regional Finals in 2022.
"It was fun to do that with my teammates, just enjoying the experience," Windom said about the success. "Making it far, winning those big games. It was all such a blast."
This past season, Windom netted 37 goals and registered 23 assists. Windom was named the 2022 VYPE Awards Private School Boys Soccer Player of the Year.
But the player who describes his gameplay as "flashy" on the offensive side of things and leans on being "humble", wants to be remembered for more than just his stat line.
"Definitely that I've been a good leader," Windom said. "Everybody always knew I was good at soccer. I felt like it was important to be a leader to even the underclassmen."
Finally, his favorite memory?
"In the Regional Final, I just hit this one [goal] that I was just amazed by," Windom said. "I didn't think it was going to go in. I just cut out, I hit it and it curled right in. It was really cool."
*Jace will be attending University of Texas at Dallas and not playing college soccer
...
Evany Gonzalez: Softball – University of New Mexico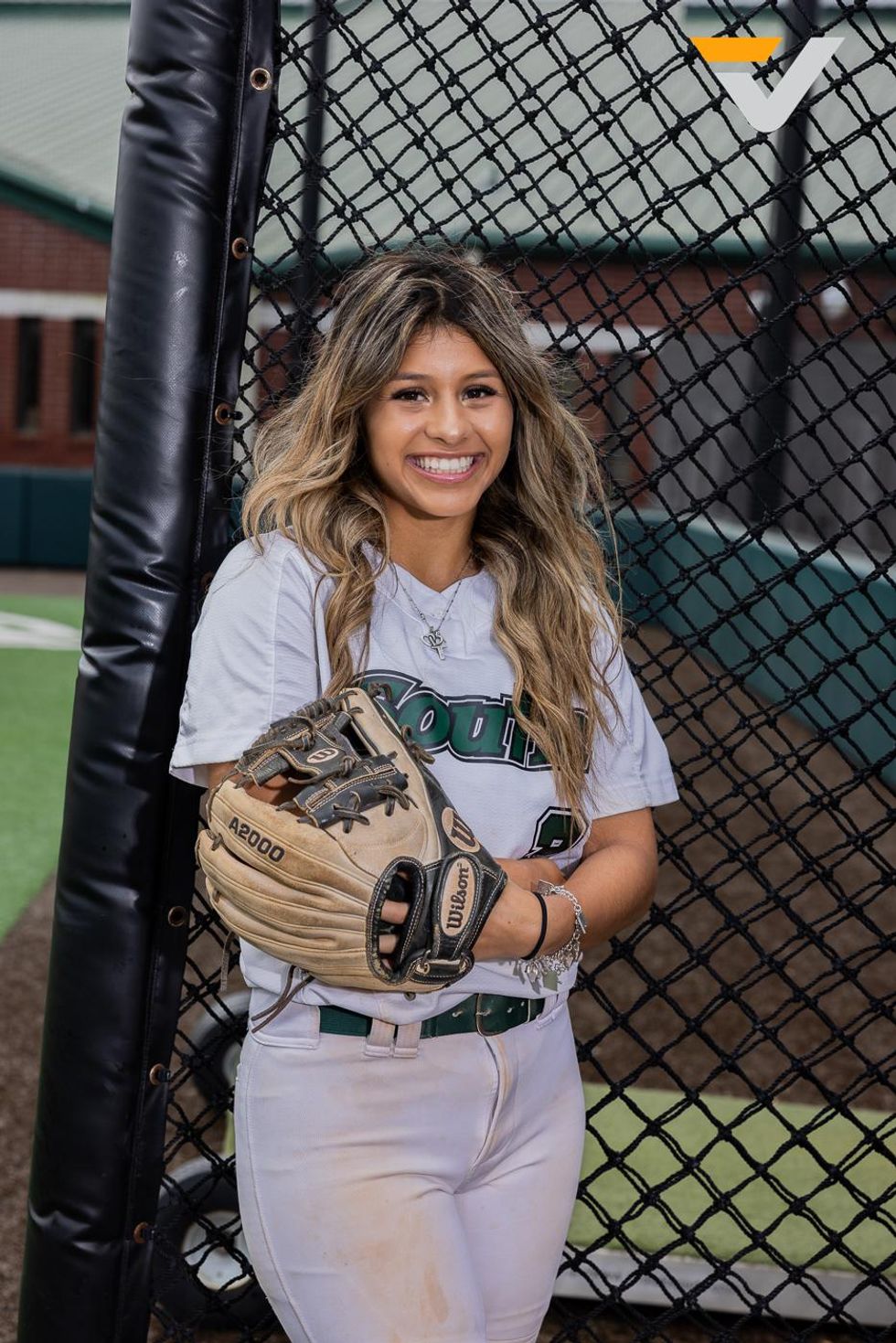 Evany Gonzalez
WHEN THE LSA SOFTBALL TEAM TOOK THE FIELD FOR THE FIRST TIME IN 2022, EVANY GONZALEZ WAS ON A MISSION.
They were going to win.
"I think from the very beginning I set out saying we're here to win," Gonzalez said. "This is our last year, we're going out with a bang. Ever since that, everyone had that mindset of locking in and knowing that we all have the goal and are pushing to get to it."
The Pioneers went on to win 21 games in 2022 and advance to the TAPPS State Softball Tournament. LSA reached the State Semifinals.
Gonzalez was named first-team, all-state in TAPPS Division II after hitting .515, driving in 19 runs and registering 31 stolen bases for the Pioneers.
Entering her senior year, Gonzalez wanted to be a leader for her team – mission accomplished.
"Leadership is very important," she said. "Everyone looks up to you, especially being an important [role model]. If you're guiding them, they will follow you."
Gonzalez is signed to the University of New Mexico, where she will continue her playing career for the Lobos.
"I'm super excited. This is something I've looked forward to since I was a kid," Gonzalez said. "Seeing the big girls play when I was little, it's just been a big dream of mine. When I stepped [on campus], I just knew that's where I wanted to be.
"The culture and the girls surrounding me, they were supportive and caring." As she walks away from LSA, the softball star feels like her legacy is cemented.
"I want to be remembered the most for my name," Gonzalez said. "Knowing that I came here, and I did what I needed to do and that I'm going to be remembered."
...
CLICK HERE to View more photos from Lutheran South Academy