CALEB CHAPPELLE IS A TWCA LIFER.
The 6-foot, dual-sport stud ran the gamut from kindergarten to graduation. He is the ultimate member of #WarriorNation.
Chappelle starred on TWCA's football and baseball teams, earning first-team, all-state selections in both sports.
But it didn't come easy.
"When I was a freshman, I wasn't 'the guy'," he said. "I wasn't the Division I player that I wanted to turn
in to. I sort of had a body transformation after my freshman year. People think that you just wake up and are athletic. I made myself what I am today. So many before- school and after-school workouts. So much personal training.
"What I would tell an incoming freshman is that if you really want it... you really want to be 'that guy', you have to put in the work."
Chappelle was a part of one of the best classes in TWCA history on and off the fields of play.
"I feel like we had a really special class this year and we helped build the football program up over the past few years," he said. "To go 12-1 as seniors was really special. It was just a different vibe from practice to the games. Sure, we won but we had a great time winning as brothers. Our chemistry was the key to our success.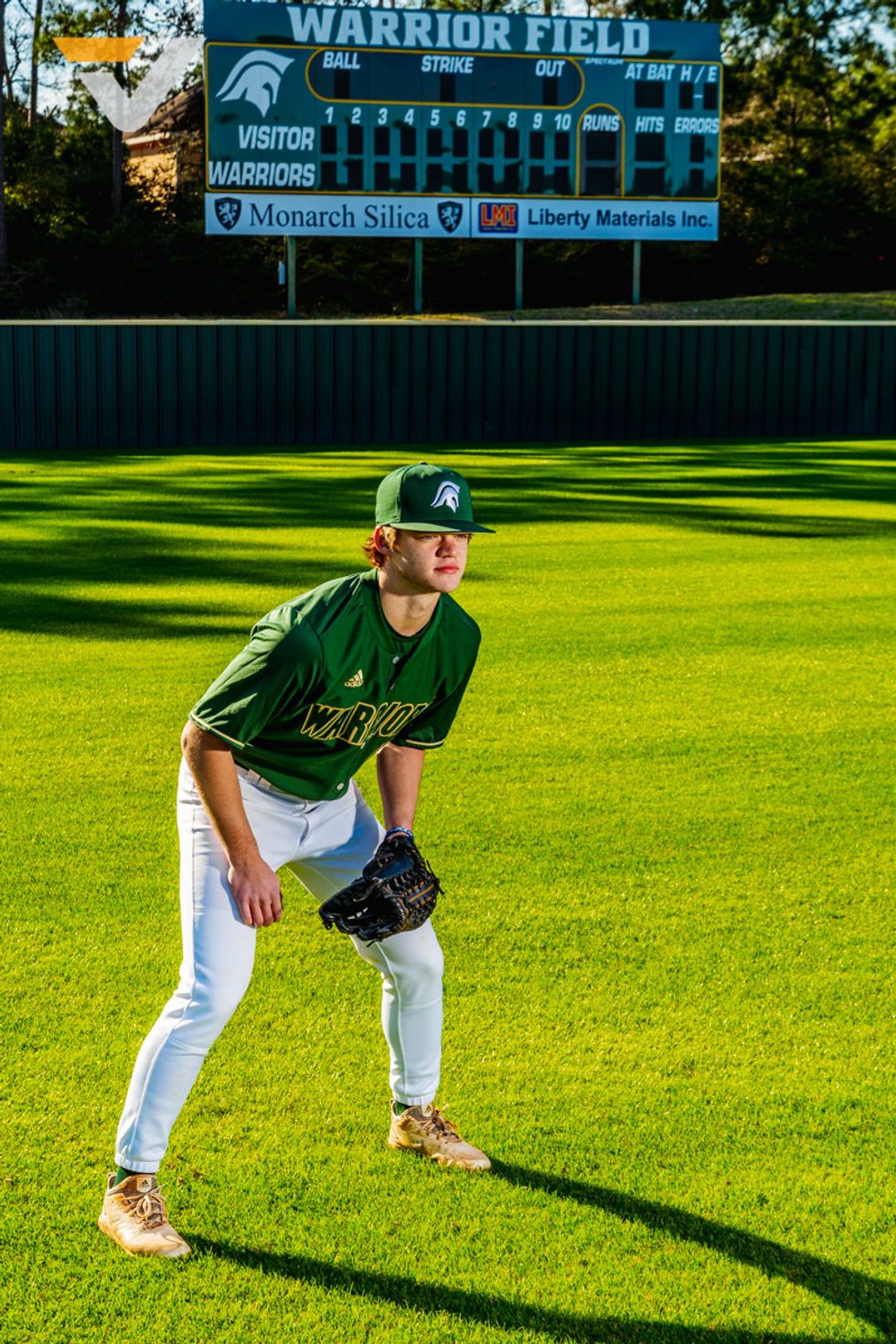 "We were just getting started in baseball, but we had all the pieces to make a run to a title," he said.

Now, the Rice-signee says goodbye to his fellow Warriors to pursue his dream as a DI football player.
"In terms of body style, I see myself as a Danny Amendola-type," he said. "I can play the slot and on the outside. He's kind of my role model. When I took a visit to Rice, it felt like home. I'm able to play close to home and I just couldn't pass up the education."
At Rice, Chappelle looks to study what he knows... sports.
"I'm looking to pursue a Sports Management degree," he said. "I see myself in the front office of a professional team and working with athletes."
To check out more content from the beautiful VYPE TWCA Magazine - CLICK HERE TO VIEW THE DIGITAL VERSION!
THE WOODLANDS - Coming off a 12-1 season, The Woodlands Christian Academy had another standout senior class that helped get them there.
Two pieces of that were Forrest Winton and Caleb Chappelle.
On Wednesday, the duo signed to play football at the next level as Winton signed with South Alabama and Chappelle with Rice University.
Chappelle led the team with 1,052 receiving yards and 14 touchdowns. Chappelle averaged 19.1 yards per catch and 80.9 yards per game. He was a match-up problem.
"Caleb Chappelle is one of the best football players to ever come through Woodlands Christian," The Woodlands Christian Academy coach Randy Hollas said. "A tough, competitive, and dedicated player, Caleb has shown that he has what it takes to be successful at the next level. We look forward to watching him compete at the Division I level for Rice University!"
Chappelle finished the year with 1,589 total all-purpose yards for the Warriors.
The other signee, Winton was all over the stat sheet in 2019. Rushing, receiving, kick returns, defense, he did it all.
Winton finished with 329 yards and eight touchdowns rushing; five receptions for 52 yards and 121 kickoff return yards. Defensively, he had 12 tackles, one pass deflection and one fumble recovery.
"Forrest Winton is a versatile player whose leadership ability matches some of the best Warriors in our school's history," Hollas said. "Forrest has a natural football ability and we know that he will do great things at South Alabama."