Volleyball season is HERE! VYPE wants the fans to continue voting for their preseason public school players of the year! Here's the list of winners so far!
Libero - Lizzy Young, Kingwood
Setter - Avery Reynolds, Clear Springs
Outside Hitter - Shaina Westfall, Clear Creek
The Becks Prime Poll of the Week – VYPE Houston Preseason Outside Hitter of the Year is now live! Fans will have the chance to vote until Thursday, August 8th, at 7 p.m.
Please note that the use of voting software or bots will result in a deletion of votes and a potential DQ from the contest. PLEASE try to keep this fair and fun for all involved!
All athlete polls and their content are only associated and created by VYPE Media and its staff. The content is not created or voted on by any corporate sponsor or marketing partner. Please contact VYPE Media directly if you have any questions, comments, or concerns around our Fan Polls.
Becks Prime has 12 locations in the Greater Houston area. Be sure to visit one of their locations today. Becks Prime is locally owned and operated since 1985, our team strives for greatness in and out of the kitchen every day and promises to deliver only the best to you.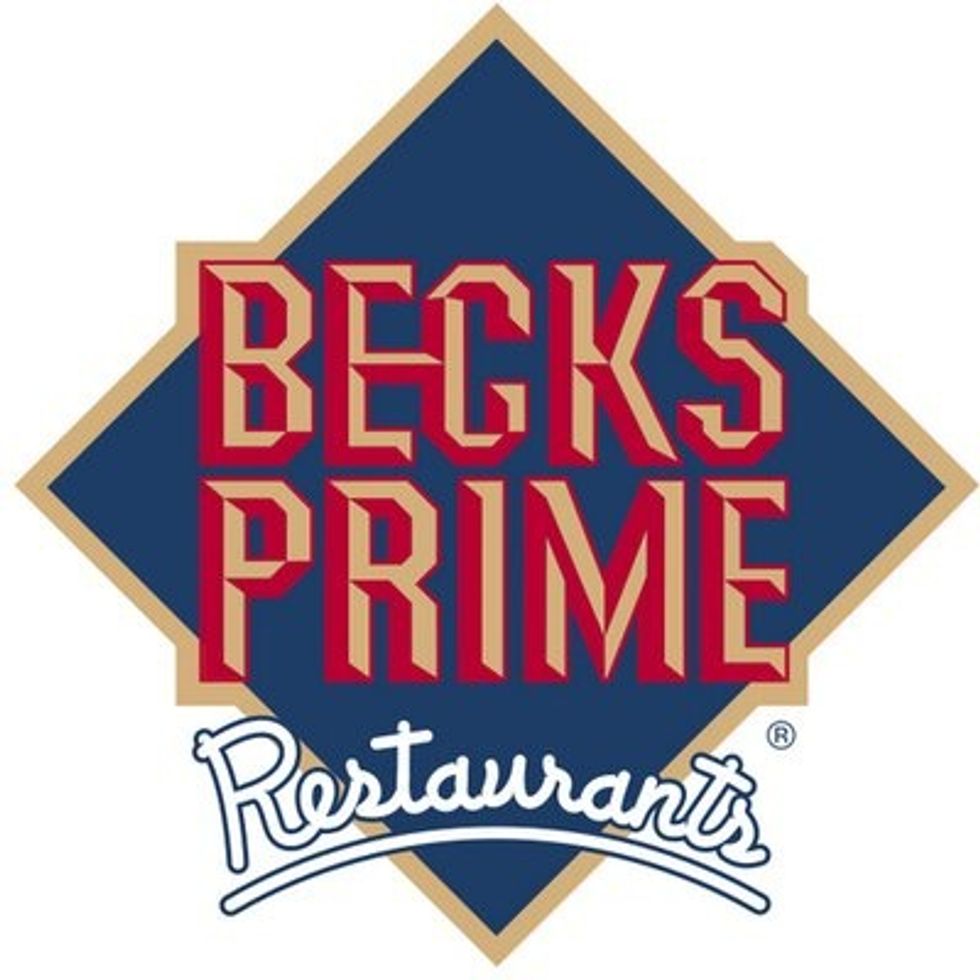 <a href="https://poll.fm/10381833">BECKS PRIME POLL: VYPE Houston Preseason Public School Middle of the Year (Closes Thur. 8/15 at 7pm)</a>
Photo by Bradley Collier/VYPE
After revealing the Private School Rankings and 5A Rankings it is time for VYPE to release its final preseason rankings prior to the start of the 2019 volleyball season.
It's time for the 6A rankings.
Last season, Ridge Point reached the final game of the season. The Panthers do lose Skylar Fields to the University of Texas but do bring back a solid senior class that should help propel them back to state. But who could stand in the way? The Woodlands, Seven Lakes, Pearland Dawson, Cinco Ranch, Deer Park?
We will have to wait and see. But in the mean time check out the VYPE Class 6A Preseason Rankings.
VYPE Volleyball fans, if you can not find the printed magazine at any of our partners pick up locations check out our VYPE Shop to get a copy delivered to your door!
1) Ridge Point 
<p>Ridge Point was on the cusp of bringing home the hardware in 2018. A loss in the Class 6A Championship game to Flower Mound prevented that, but fueled a team full of juniors to be ready for 2019. Gone is superstar Skylar Fields, who will star this fall at the University of Texas. Coach Lori McLaughlin has also moved on, taking the Cedar Park job. Lauren Bailey will take the coaching reigns and the cupboard is loaded. <strong>FULL TEAM PREVIEW COMING SOON!</strong></p>
2) The Woodlands
<img lazy-loadable="true" src="https://assets.rebelmouse.io/eyJhbGciOiJIUzI1NiIsInR5cCI6IkpXVCJ9.eyJpbWFnZSI6Imh0dHBzOi8vYXNzZXRzLnJibC5tcy8yMDUwNjA4Mi9vcmlnaW4uanBnIiwiZXhwaXJlc19hdCI6MTYxNzE0MTAzNX0.51HmxCg3Eb_xICx7n67HhciJ06UrBBggH58t6L8RuxM/img.jpg?width=980" id="16499" class="rm-shortcode" data-rm-shortcode-id="306e91fa904b73b3943f4dc1c2feff69" data-rm-shortcode-name="rebelmouse-image" />
Clara Brower, Amanda Ifeanyi and Dylan Maberry, The Woodlands
Photo by Bradley Collier/VYPE
<p>When talking about contenders in Houston, The Woodlands must be in the conversation. The Highlanders reached the Regional Semifinals for a seventh-straight time last season before falling to Plano West. Falling short of reaching the Regional Finals snapped a five-year streak of playing in that round for The Woodlands. Heading into this season – chasing the program's fourth overall state championship and first since 2015 – The Woodlands has some top talent back. Dylan Maberry (LSU-commit) leads the offensive group after racking up an impressive 765 kills last season and was named the District 15-6A Offensive Player of the Year. <strong>FULL TEAM PREVIEW COMING SOON. </strong></p>
3) Cinco Ranch
<img lazy-loadable="true" src="https://assets.rebelmouse.io/eyJhbGciOiJIUzI1NiIsInR5cCI6IkpXVCJ9.eyJpbWFnZSI6Imh0dHBzOi8vYXNzZXRzLnJibC5tcy8yMDUwNjE0Ni9vcmlnaW4uanBnIiwiZXhwaXJlc19hdCI6MTY2Njc4MDEyMX0.z6Yb0WhOoHrzjrN54TwXW-7KpNsSCLP1Cf4JUenOgAs/img.jpg?width=980" id="ce3f9" class="rm-shortcode" data-rm-shortcode-id="a0eb937a948d9896642862314c389b81" data-rm-shortcode-name="rebelmouse-image" />
Danyle Courtley and Madalyn O'Brien, Cinco Ranch
Photo by Bradley Collier/VYPE
<p>Cinco Ranch was one set victory away from reaching its first Regional Final since 2009 last season. But a five-set loss to Dawson ended the Cougars' season a round short. Cinco Ranch has the pieces coming back to potentially get to a Regional Final this season. First-team, all-district selections Danyle Courtley (410 kills) and Madalyn O'Brien (366 kills) are back and will power the offense. Courtley is committed to Rice, while O'Brien is committed to Texas Tech. <strong>FULL TEAM PREVIEW COMING SOON. </strong></p>
4) Seven Lakes
<img lazy-loadable="true" src="https://assets.rebelmouse.io/eyJhbGciOiJIUzI1NiIsInR5cCI6IkpXVCJ9.eyJpbWFnZSI6Imh0dHBzOi8vYXNzZXRzLnJibC5tcy8yMDUwNjE0OC9vcmlnaW4uanBnIiwiZXhwaXJlc19hdCI6MTY3Mzg2NTE1OX0.sIfS5RRsMV0252XgyHgcYale2vf9D084PipmV5ZW7ms/img.jpg?width=980" id="cff5b" class="rm-shortcode" data-rm-shortcode-id="18c7fbd0f9240ce65f9de680b298bb06" data-rm-shortcode-name="rebelmouse-image" />
Casey Batenhorst, Ally Batenhorst and Gabrielle Collins, Seven Lakes
Photo by Bradley Collier/VYPE
<p>Two years ago, Seven Lakes reached the final game of the season, playing for the Class 6A State Championship. Last year, the Spartans' run to a second-straight state tournament appearance was halted in the Regional Quarterfinals by eventual state runner-up Ridge Point. There's a very good chance that these two powers could collide again in the playoffs in a few months. The Spartans will have to replace the production of Natalie Winter and Morgan Janda, who led the team in kills and assists, respectively. <strong>FULL TEAM PREVIEW COMING SOON. </strong></p>
5) Pearland Dawson
<img lazy-loadable="true" src="https://assets.rebelmouse.io/eyJhbGciOiJIUzI1NiIsInR5cCI6IkpXVCJ9.eyJpbWFnZSI6Imh0dHBzOi8vYXNzZXRzLnJibC5tcy8yMDUwNjE1Mi9vcmlnaW4uanBnIiwiZXhwaXJlc19hdCI6MTY1NTI1MjI1OX0.jw8nLuRuqTSsHm27gbvfvidMS1sEHNfLY-TIWSiyaQI/img.jpg?width=980" id="ea9c1" class="rm-shortcode" data-rm-shortcode-id="66c42becb8c82d11ee46aa6ad67ad2ef" data-rm-shortcode-name="rebelmouse-image" />
Madison Deslatte, Aliyah McDonald, Nicole Deslatte, Dahlia Miller and Kamryn Scroggins, Pearland Dawson
Photo By Jamey Wright
<p>The Pearland Dawson Eagles are a power-player in the state of Texas. The Eagles have reached the postseason the past 10 seasons, reaching at least the Regional Semis five times. Dawson advanced to the Regional Finals a year ago under first-year head coach Lauren Leth. While Leth says goodbye to superstar Kynnedi Johnson to Baylor, the nest is still loaded. Back in the huddle will be power-players Nikki Deslatte, Madison Deslatte and Aliyah McDonald. <strong>FULL TEAM PREVIEW COMING SOON. </strong></p>
6) Deer Park
<img lazy-loadable="true" src="https://assets.rebelmouse.io/eyJhbGciOiJIUzI1NiIsInR5cCI6IkpXVCJ9.eyJpbWFnZSI6Imh0dHBzOi8vYXNzZXRzLnJibC5tcy8yMDUwNjE1MC9vcmlnaW4uanBnIiwiZXhwaXJlc19hdCI6MTYzMjU1MjM4MH0.m0vJBqZVEPW3elyjWdOnkk16yZrw2rNvS8l6s-K4yl0/img.jpg?width=980" id="8c9f6" class="rm-shortcode" data-rm-shortcode-id="acb23d818c854ee65373ab41d463693b" data-rm-shortcode-name="rebelmouse-image" />
McKenzie Morvant, Courtney Plocheck, Hannah Baker, Adalyn Cable and Peyton Nance, Deer Park
Tabitha Burnett
<p>The champs are here. Deer Park has made it a habit, tradition, ritual, whatever you want to call it of hoisting a district championship trophy at season's end. The Deer enter this year riding a streak of nine-straight district crowns dating back to the 2010 season. What's even more impressive is over that span of nine seasons, Deer Park has gone 119-1 in district games. Heading into 2019, the Deer are lined up for another run at a district crown and a playoff run. With a talented senior class of Adalyn Cable, Courtney Plocheck, McKenzie Morvant, Hannah Baker and Peyton Nance back, there is plenty of reasons to be excited about this team. <strong>FULL TEAM PREVIEW COMING SOON. </strong></p>
7) Klein
<img lazy-loadable="true" src="https://assets.rebelmouse.io/eyJhbGciOiJIUzI1NiIsInR5cCI6IkpXVCJ9.eyJpbWFnZSI6Imh0dHBzOi8vYXNzZXRzLnJibC5tcy8yMDUwNjE5My9vcmlnaW4uanBnIiwiZXhwaXJlc19hdCI6MTYzODYxMTM4M30.HMXejDs-hK94Tm7SlNMn7iSxOkzUowv8uKFx8FxILiQ/img.jpg?width=980" id="3364e" class="rm-shortcode" data-rm-shortcode-id="e865496b9f82683d2c2a44724b3c19fb" data-rm-shortcode-name="rebelmouse-image" />
Annie Antar, Kierstyn McFall and Devan Taylor, Klein
Photo by Lily Cox / VYPE
<p>It was yet another solid season for the Bearkats. For the second-straight year, Klein reached the Regional Semifinals in the Region II-6A playoffs. A 3-1 loss to Prosper ended Klein's hopes of reaching its first Regional Final since 2002. In the playoffs, Klein beat the likes of Cypress Ranch and Oak Ridge to get to the fourth round, which is good experience for some of its younger players coming back. Klein will have to replace the talents of Nena Mbonu (436 kills) and Baylee Laskoskie (331 kills), who both graduated. Annie Antar returns as the top all-around player after registering 571 assists, 288 kills and 49 aces a year ago. <strong>FULL TEAM PREVIEW COMING SOON. </strong></p>
8) Kingwood
<img lazy-loadable="true" src="https://assets.rebelmouse.io/eyJhbGciOiJIUzI1NiIsInR5cCI6IkpXVCJ9.eyJpbWFnZSI6Imh0dHBzOi8vYXNzZXRzLnJibC5tcy8yMDUwNjIwNS9vcmlnaW4uanBnIiwiZXhwaXJlc19hdCI6MTYxNDcyNzAxMn0.HWVnIOU2Ji1cnl5I2DSESnqYJ5qAp2ZwemrdEfkK1-Q/img.jpg?width=980" id="79a91" class="rm-shortcode" data-rm-shortcode-id="ab8ee741d97b327e3ccdd5a579879ba6" data-rm-shortcode-name="rebelmouse-image" />
Brea Burrell and Megan Wilson, Kingwood
Photo by Bradley Collier/VYPE
<p>Another year and another playoff berth. Kingwood banked its 29th-straight postseason berth in 2018 after finishing undefeated in District 22-6A. The Mustangs reached the second round before falling to Pearland Dawson. Kingwood does have to replace the production of Camden Gray and Peyton Shamp (District Offensive Player of the Year) after losing the duo to graduation. But back is big hitter Brea Burrell (Northwestern State-commit). Burrell returns after a first-team, all-district season where she had 288 kills and 69 digs. <strong>FULL TEAM PREVIEW COMING SOON. </strong></p>
9) Memorial
<img lazy-loadable="true" src="https://assets.rebelmouse.io/eyJhbGciOiJIUzI1NiIsInR5cCI6IkpXVCJ9.eyJpbWFnZSI6Imh0dHBzOi8vYXNzZXRzLnJibC5tcy8yMDUwNjIxMy9vcmlnaW4uanBnIiwiZXhwaXJlc19hdCI6MTYzOTc5ODUyOX0.9DeloMe_ld1FNAdWub6ruOmRERFaBuv_5t57XFwb3Go/img.jpg?width=980" id="bde8e" class="rm-shortcode" data-rm-shortcode-id="29e15f49fd8e9cb16339bf0e1fcf5d71" data-rm-shortcode-name="rebelmouse-image" />
Lyla Taylor, Logan LeRoux and Brooke Duncan, Memorial
Photo by Lily Cox / VYPE
<p>After 38 years in coaching, Memorial coach Beth Gammill will not be patrolling the sideline in 2019. Gammill retired after an illustrious career. Stepping in will be Kaddie Platt, which is a huge get for Spring Branch ISD. Platt was the University of Houston volleyball head coach for six seasons and built Houston Baptist University (HBU) for 17 years. Platt has to replace superstar Sanaa' Dotson, who is off to Oklahoma, but she has some pieces returning. Lyla Traylor is the top returning kill artist, followed by Brooke Duncan. <strong>FULL TEAM PREVIEW COMING SOON. </strong></p>
10) Klein Collins
<img lazy-loadable="true" src="https://assets.rebelmouse.io/eyJhbGciOiJIUzI1NiIsInR5cCI6IkpXVCJ9.eyJpbWFnZSI6Imh0dHBzOi8vYXNzZXRzLnJibC5tcy8yMDUwNjIyMC9vcmlnaW4uanBnIiwiZXhwaXJlc19hdCI6MTYxNDg0OTM0M30.6Oh9Ufr7Gk8XvQqRGo7mQGL040OE5bRIbFzrc1qP2L8/img.jpg?width=980" id="24f03" class="rm-shortcode" data-rm-shortcode-id="cc16070dd50e4d6ebd23bccb30a7bac8" data-rm-shortcode-name="rebelmouse-image" />
Emma McWhorter, Mekaila Aupiu, Sarah Rogers and Erin Wyatt, Klein Collins
Photo by Jamey Wright
<p>The Klein Collins Tigers made school history in 2018, advancing to the Regional Quarters before bowing out to The Woodlands. With realignment last year, the Tigers were tossed into one of the toughest districts in the state joining the likes of The Woodlands, Oak Ridge and College Park. Klein Collins scratched out a fourth-place finish in the district, before going on their historic run. <strong>FULL TEAM PREVIEW COMING SOON. </strong></p>
11) Cy-Fair
<img lazy-loadable="true" src="https://assets.rebelmouse.io/eyJhbGciOiJIUzI1NiIsInR5cCI6IkpXVCJ9.eyJpbWFnZSI6Imh0dHBzOi8vYXNzZXRzLnJibC5tcy8yMDUwNjIyNC9vcmlnaW4uanBnIiwiZXhwaXJlc19hdCI6MTY2MDc2MTQwOH0.W9ZOMmQcrr427pV2XQW7efWKqvBP3LS31UhRc1ZSgD8/img.jpg?width=980" id="b1346" class="rm-shortcode" data-rm-shortcode-id="a1f51be2215f63e69fc6c89b9e589607" data-rm-shortcode-name="rebelmouse-image" />
Kara Spice, Lauryn Bourne and Bekah Portalatin, Cy-Fair
Photo by Jamey Wright/VYPE
<p>Cy-Fair cruised through District 17-6A, going 15-1 for another title under the direction of legendary coach Donna Benotti, who earned her 700th career win as a head coach last season. Benotti is happy to welcome back District Hitter of the Year Bekah Portalatin, who is just a junior. <strong>FULL TEAM PREVIEW COMING SOON. </strong></p>
12) Cypress Ranch
<img lazy-loadable="true" src="https://assets.rebelmouse.io/eyJhbGciOiJIUzI1NiIsInR5cCI6IkpXVCJ9.eyJpbWFnZSI6Imh0dHBzOi8vYXNzZXRzLnJibC5tcy8yMDUwNjMyOC9vcmlnaW4uanBnIiwiZXhwaXJlc19hdCI6MTYzMzcyNjY0N30.SpQslGLQuYB3VdcG7n-AvnF7dn7IDeEkqjvsSjiFf0s/img.jpg?width=980" id="9f2c9" class="rm-shortcode" data-rm-shortcode-id="e87b3aedee1ceeb2385d64ee2b08de1e" data-rm-shortcode-name="rebelmouse-image" />
Ava Martinolli, Maddy Villarreal, Kailey Friedrich and Seerdyn James, Cy Ranch
Photo by Jamey Wright
<p>The Ranch is changing hands. Football coach Gene Johnson, the school's only head coach, departed for Waller during the offseason. Volleyball coach Candice Fuchs has also said goodbye to Cypress Ranch. Chrissy Woodward takes over a Mustangs' squad that won district last season; reached the second round of the postseason and has been to the playoffs eight-straight years. Not a bad gig, right? Cypress Ranch also returns some solid, young pieces to a team that should challenge for another District 14-6A crown. <strong>FULL TEAM PREVIEW COMING SOON. </strong></p>
13) Clear Springs
<img lazy-loadable="true" src="https://assets.rebelmouse.io/eyJhbGciOiJIUzI1NiIsInR5cCI6IkpXVCJ9.eyJpbWFnZSI6Imh0dHBzOi8vYXNzZXRzLnJibC5tcy8yMDUwNjIxNy9vcmlnaW4uanBnIiwiZXhwaXJlc19hdCI6MTYyNzE3ODM2Nn0.CZyQF5WhjR7hKLrJF2yJDAPLjAhqvFuHbhlgK2PspZ0/img.jpg?width=980" id="67310" class="rm-shortcode" data-rm-shortcode-id="e59ed129fbb4a6ab73d7947c97db924e" data-rm-shortcode-name="rebelmouse-image" />
Shyia Richardson and Avery Reynolds, Clear Springs
Photo by Lily Cox / VYPE
<p>The Clear Springs Chargers rolled through District 24-6A undefeated and reached the Regional Quarters. Despite the setback to George Ranch in last year's postseason, the Chargers are back under the direction of coach Shannon McClellen. Entering her eighth year as head coach, McClellen returns a loaded stable of seven all-district athletes. It starts with Shyia Richardson (483 kills), who was the co-Offensive Player of the Year in 2018. <strong>FULL TEAM PREVIEW COMING SOON.</strong></p>
14) Oak Ridge
<img lazy-loadable="true" src="https://assets.rebelmouse.io/eyJhbGciOiJIUzI1NiIsInR5cCI6IkpXVCJ9.eyJpbWFnZSI6Imh0dHBzOi8vYXNzZXRzLnJibC5tcy8yMDUwNjM3Ni9vcmlnaW4uanBnIiwiZXhwaXJlc19hdCI6MTYyNzYwMzEzMH0.knTjQWsL36GyE0GDL0ADQU2art2p_YjyUNAX_EdDK1I/img.jpg?width=980" id="17182" class="rm-shortcode" data-rm-shortcode-id="317ac3ced58d01685a65c8a86b58e271" data-rm-shortcode-name="rebelmouse-image" />
Piper Boydstun, Katie Mullen, Savanna Meyer, Abby Fowler and Emma Smith, Oak Ridge
Photo by Bradley Collier/VYPE
<p>The Oak Ridge War Eagles have some things working against them. The north Houston program graduated four all-state players and the opening of new super school Grand Oaks in Conroe ISD is drastically changing the enrollment. No sweat, right? The team that reached back-to-back state tourneys in 2015 and 2016 returns some serious talent and a big-time coach. Rachel Croley enters her second season at the helm after going 39-10 in year one. Croley was the top assistant at super-power The Woodlands in years past and has always been attached to a state-ranked team. <strong>FULL TEAM PREVIEW COMING SOON. </strong></p>
15) Baytown Sterling
<img lazy-loadable="true" src="https://assets.rebelmouse.io/eyJhbGciOiJIUzI1NiIsInR5cCI6IkpXVCJ9.eyJpbWFnZSI6Imh0dHBzOi8vYXNzZXRzLnJibC5tcy8yMDUwNjQ0OS9vcmlnaW4uanBnIiwiZXhwaXJlc19hdCI6MTYyNTkyNjM0MX0.mm83ONa6SefbtXC9PfayIjB5TU_H1x9n1o3q_R194KM/img.jpg?width=980" id="d1c19" class="rm-shortcode" data-rm-shortcode-id="c3cf7d5380f5f3e887d28d0b10409d3d" data-rm-shortcode-name="rebelmouse-image" />
Brooke Benoit, Kaitlyn Stork, Jasmine Moore, Bailee St. Romain, Alexandria Lee and Kayla Jones, Baytown Sterling
Photo by Bradley Collier/VYPE
<p>Baytown Sterling was on the cusp of being on top of the district last year. In 2018, the Rangers were two wins away from being District 21-6A Champions. Because of that, they made it into the playoffs for a secondstraight season. Baytown Sterling brings back five first-team, all-district selections; two postseason award winners and a majority of its offensive and defensive firepower. Kayla Jones and Bailee St. Romain return as two of the main centerpieces for the team. Jones was the District 21-6A Defensive Player of the Year and was named first-team, all-district. <strong>FULL TEAM PREVIEW COMING SOON. </strong></p>
16) Cypress Creek
<img lazy-loadable="true" src="https://assets.rebelmouse.io/eyJhbGciOiJIUzI1NiIsInR5cCI6IkpXVCJ9.eyJpbWFnZSI6Imh0dHBzOi8vYXNzZXRzLnJibC5tcy8yMDUwNjU2NC9vcmlnaW4uanBnIiwiZXhwaXJlc19hdCI6MTYxNjExNDcxMH0.UHZz1V_HLK_PtP8Au6vGPPYV9l1So71jgVLweU78Zyg/img.jpg?width=980" id="afd42" class="rm-shortcode" data-rm-shortcode-id="dc6f56abf97e0e0f7f420566a856bb9b" data-rm-shortcode-name="rebelmouse-image" />
Alexandra Evans-Brooks, Paige Underbrink, Lindsey Kriendler and Kiara Thomas, Cypress Creek
Photo by Jamey Wright
<p>Just over 20 years ago, Cypress Creek was THE volleyball power in the Greater Houstonarea. The Cougars won state titles in 1997, 1993 and 1989. Under the direction of coach Reagan Smith, Cypress Creek was back in the postseason last year for the first time in five years, earning the fourth seed. The Cougars knocked off Westside, before losing to Katy. Gone are four decorated seniors, but the Cougar den is full of hungry volleyballers ready to leave their own legacy. A pair of first-teamers return in setter Paige Underbrink and junior hitter Linnea McClendon. <strong>FULL TEAM PREVIEW COMING SOON. </strong></p>
17) Pearland
<img lazy-loadable="true" src="https://assets.rebelmouse.io/eyJhbGciOiJIUzI1NiIsInR5cCI6IkpXVCJ9.eyJpbWFnZSI6Imh0dHBzOi8vYXNzZXRzLnJibC5tcy8yMDUwNjU2OC9vcmlnaW4uanBnIiwiZXhwaXJlc19hdCI6MTYyOTUyNzk1OX0.rap7wJxRtk-jJdXzJ5-wHr4_n9_m0OyefbepzsK5RSU/img.jpg?width=980" id="c06b7" class="rm-shortcode" data-rm-shortcode-id="dd8dab8814696c43b4848ecae2871045" data-rm-shortcode-name="rebelmouse-image" />
April Conant, Jacqueline Arrington and Chloe Jordan, Pearland
Photo by Bradley Collier / VYPE
<p>The Pearland Oilers return to the hardwood in August after a third-place finish in District 23- 6A and a first-round exit by Clear Falls. Coach Christian Dunn is ready to see what his 2019 squad has in store after a solid offseason. The Rig is full of solid "hands" ready to get back in the citywide conversation. The strength of the Oilers is at the net. First-team, all-district selections Jacqueline Arrington and April Conant return and should have over 250 kills apiece. <strong>FULL TEAM PREVIEW COMING SOON. </strong></p>
18) Summer Creek
<img lazy-loadable="true" src="https://assets.rebelmouse.io/eyJhbGciOiJIUzI1NiIsInR5cCI6IkpXVCJ9.eyJpbWFnZSI6Imh0dHBzOi8vYXNzZXRzLnJibC5tcy8yMDUwNjU5Ni9vcmlnaW4uanBnIiwiZXhwaXJlc19hdCI6MTY1OTMzOTcwOH0.n9lCOs2kKqbyTd6TeQQyo8jpaY_zZ-BY2PWvCFLK_z4/img.jpg?width=980" id="e3e75" class="rm-shortcode" data-rm-shortcode-id="8632aa217af0f2ab75feb4c524f0acd3" data-rm-shortcode-name="rebelmouse-image" />
McKay Wilson, Tauryn Cummings, Bailey Bryant, BreAnna McDonald, Alaryss Medina and Jozie Dhayer, Summer Creek
Photo By Bradley Collier/VYPE
<p>Coach Sarah Aguilar has completely changed the culture within the Summer Creek volleyball program. There is a buzz around the team in the community and within the school. The Bulldogs reached the second round of the playoffs last year after a second-place finish in a tough district. Aguilar says goodbye to five seniors, but the third-year head coach has some young game-changers. The leader of the pack is sophomore setter Jozie Dhayer, who burst onto the scene as a freshman leader. She is joined by junior Bailey Bryant in running the offense. <strong>FULL TEAM PREVIEW COMING SOON. </strong></p>
19) Clear Falls
<img lazy-loadable="true" src="https://assets.rebelmouse.io/eyJhbGciOiJIUzI1NiIsInR5cCI6IkpXVCJ9.eyJpbWFnZSI6Imh0dHBzOi8vYXNzZXRzLnJibC5tcy8yMDUwNjYwMy9vcmlnaW4uanBnIiwiZXhwaXJlc19hdCI6MTY0MjU4MDYzOX0.M65ecmc9lFxsCam5Kej0GpE-hz4RBQkcnp0nQthCBb4/img.jpg?width=980" id="ee708" class="rm-shortcode" data-rm-shortcode-id="4a87d0ad25716bc91e009f5e81d656bb" data-rm-shortcode-name="rebelmouse-image" />
Blakely Montgomery, Mia Johnson and Rachel Brown, Clear Falls
Photo by Bradley Collier / VYPE
<p>The Lyndsay Hodges-era at Clear Falls is over. For nearly a decade, Hodges was a force at the helm building a record of 243-101 and reaching a state title game in 2014. Alison Kley Williams takes over at Clear Falls, which has been a power program down south since it opened. The Knights are coming off a second-place district finish, led by four seniors. Clear Falls then went three rounds deep before falling to Dawson in the Regional Quarters. <strong>FULL TEAM PREVIEW COMING SOON. </strong></p>
20) Katy
<img lazy-loadable="true" src="https://assets.rebelmouse.io/eyJhbGciOiJIUzI1NiIsInR5cCI6IkpXVCJ9.eyJpbWFnZSI6Imh0dHBzOi8vYXNzZXRzLnJibC5tcy8yMDUwNjYwNC9vcmlnaW4uanBnIiwiZXhwaXJlc19hdCI6MTY0NjgwNDI0MH0.kRfaCwS2Cp6PkY4y3VyQrveIP5A_ExlLm2OOGiO7O7c/img.jpg?width=980" id="9dbed" class="rm-shortcode" data-rm-shortcode-id="972866fce9c8ac737db6f2de91e2cb1a" data-rm-shortcode-name="rebelmouse-image" />
Maddie Waak, Hannah Hoover and Maddie Thayer, Katy
Photo by Bradley Collier/VYPE
<p>The Tigers are in a highly-competitive volleyball district with the likes of Seven Lakes, Cinco Ranch and Tompkins. Katy is in the conversation as a district title contender after finishing second in the conference a year ago. The Tigers went three rounds deep, falling in the Regional Quarters to district-mate Cinco Ranch, of course. Back to run the offense for coach Karen Paxton after a first-team, all-district selection as a freshman is Maddie Waak, who has verbally committed to LSU. She has a tremendous court IQ and will never leave the floor. <strong>FULL TEAM PREVIEW COMING SOON. </strong></p>
<script async="" src="https://pagead2.googlesyndication.com/pagead/js/adsbygoogle.js"></script><script> (adsbygoogle = window.adsbygoogle || []).push({}); </script>