RECRUIT SCOOP: 6 Hot Houston Names In Recruiting Circles
Mar 02, 2020
by Bradley Collier
Recruiting is year-round and things are hot in Houston.
No surprise, right?
Several of the city's top targets are locked up, having verbally committed already. Sure, there will be movement, but here are five prospects getting some serious attention.
---
Kyron Drones, Shadow Creek QB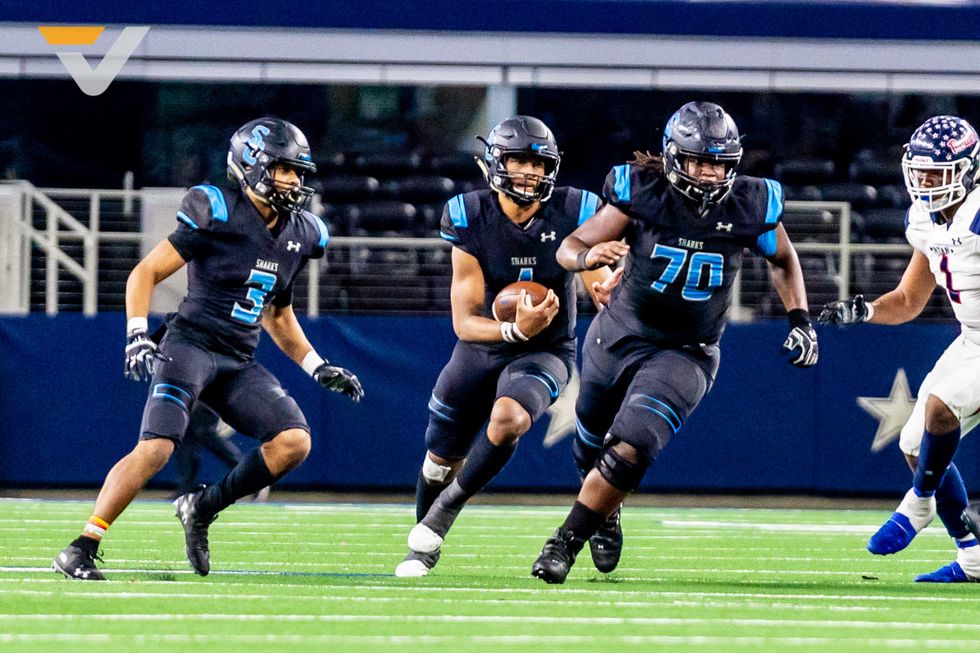 Things were quiet for the QB… until winning the state championship. He's popped 15 offers since the beginning of 2020 and things aren't slowing down. TCU has been the most recent to offer. Other recents have included Ole Miss, Auburn, Northwestern, North Texas, Arkansas, Missouri and the list goes on. He's a legit 6-foot-2 coach's son, who is a dual-threat with a great football IQ. Checking many boxes.
LJ Johnson, Cy-Fair, RB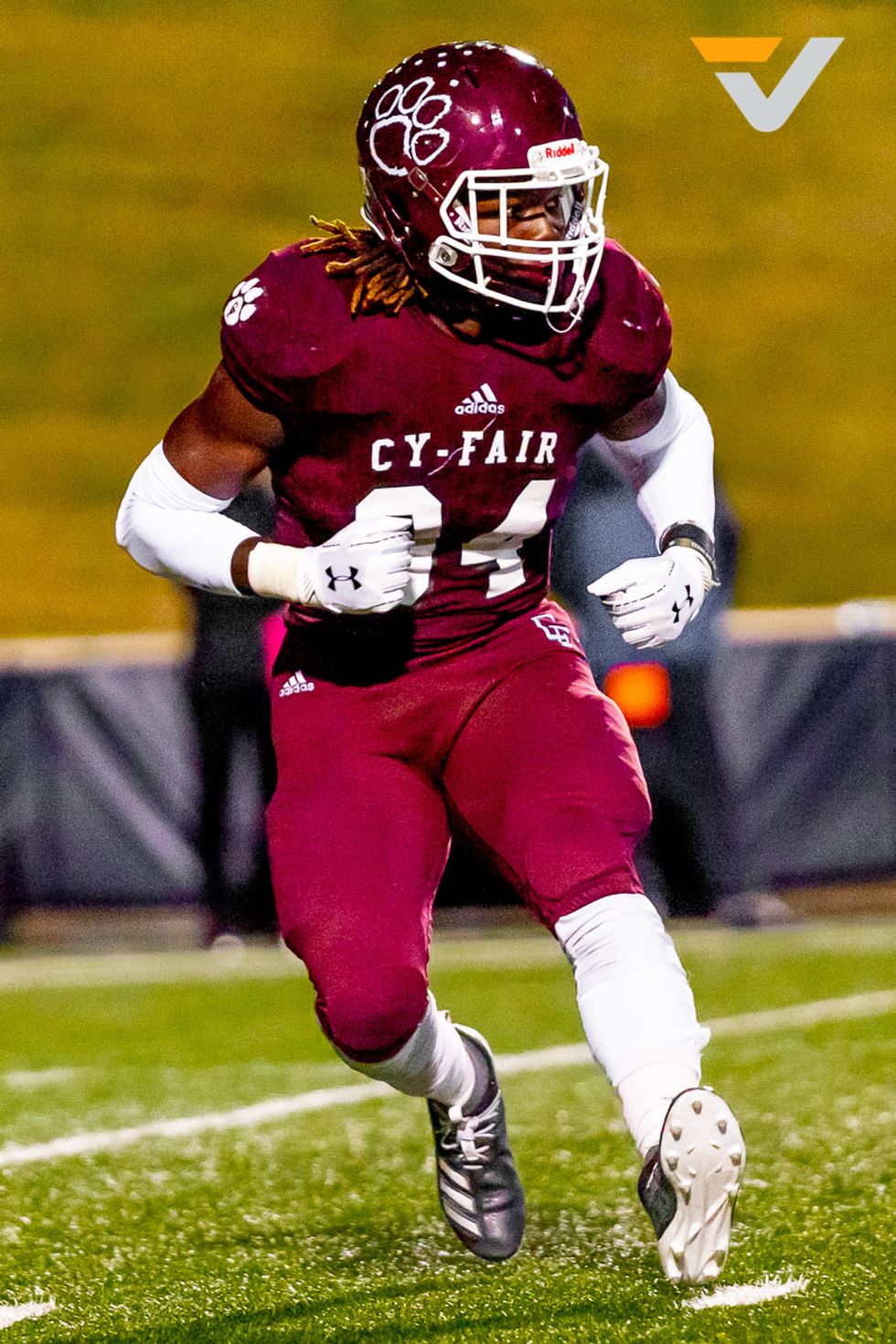 Even though Cy-Fair coach Ed Pustejovsky has retired, new coach Jeff Miller has to be thrilled to have super-back LJ Johnson back in the huddle. Johnson is checking out Baylor and Stanford next and has 38 offers to date. He can go anywhere in the country. He's an LSU legacy (Jonathan Johnson) as his dad played for the Tigers. I've also spotted him wearing a Texas A&M band bracelet. It's too early to tell where he will go, but he's a catch at 5-10, 204-pounds. He's a #BeastMode sort of back with NFL potential.
Bryce Foster, Katy Taylor, OL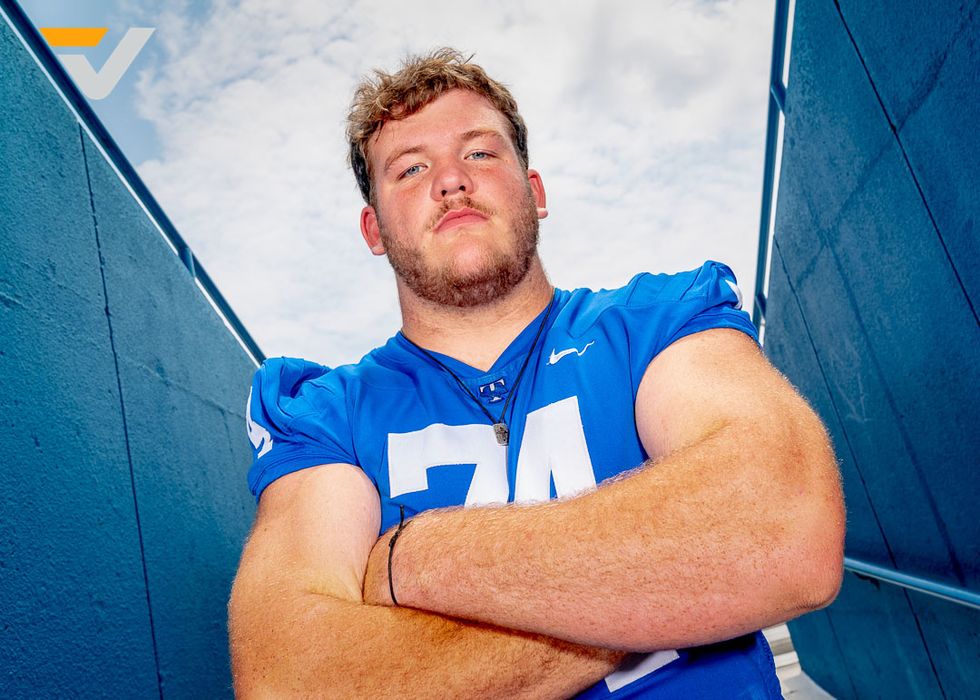 While the 6-foot-4 big-man has begun his march to a state track title in throws, he's still one of the most coveted OL in the country. He's narrowed his list to OU, LSU, Texas A&M, Oregon and Texas. His Mustang teammate Hayden Conner is already a Texas-commit. The Aggies seem to be the favorites right now.
Brandon Campbell, Pearland, RB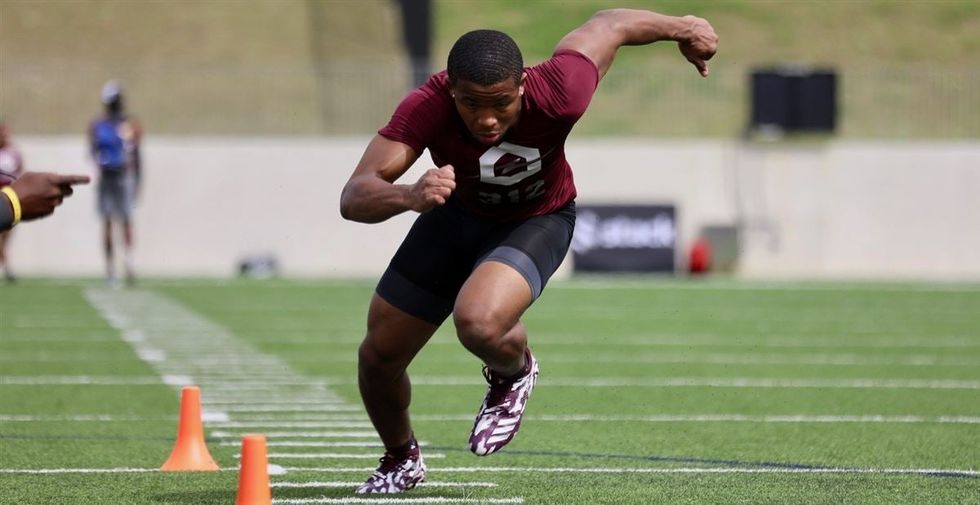 247Sports
Ok, so Campbell transferred to Lamar Consolidated form Pearland. The Mustangs coach Rick Lafavers just took the Ridge Point HC job. Does Campbell stay or go? Either way, he's one of the top RBs in the state at 5-10, 190-pounds. He has big-league offers like LSU, Bama, Ohio State and Baylor. Does he stay close to home of venture beyond the state likes. Virginia Tech could have the early lead after an unofficial visit. This is going to be a plot twist over the next six months.
Jaeden Roberts, North Shore, OL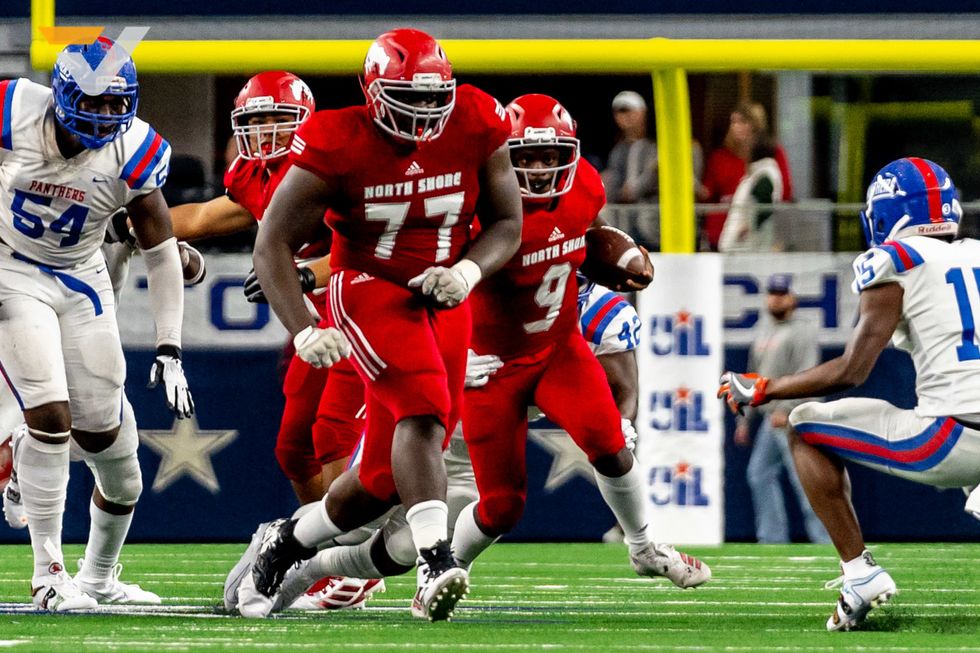 Roberts transferred from the state of Kansas a year ago. He enjoyed a run to a state title with North Shore and punished opponents. The 6-foot-5, 300-pound interior lineman is a road-grader. He's went to Bama's Junior Day – where his buddy and teammate Damian George has signed. He's an SEC-type OL who will now be the lead horse on the best team in the state of Texas... again.
Fernando Garza, Katy, TE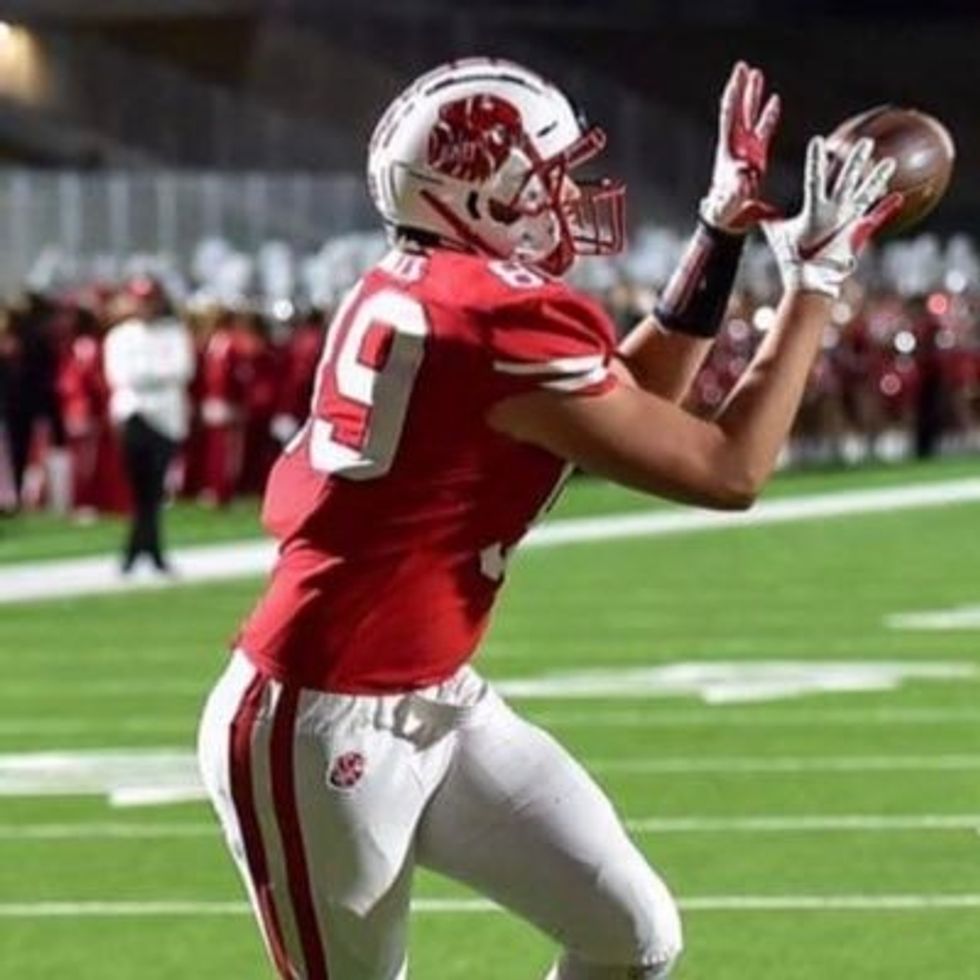 Dude had a great Rivals camp and is pulling some offers. Good baseball player also. At 6-foot-6, can block and pass-catch. Must do both at Katy to get on the field. Pretty good athleticism and grades. Offered by Pitt, Iowa State, North Texas, Virginia Tech, SMU and UH recently.