VYPE Austin's Top 10 2019-2020 Must-See Athletes
Jul 23, 2019
July's almost over, so that means the 2019-2020 school year is right around the corner. VYPE is ready for its second year covering Austin-area communities, so it put together a list of 10 athletes to watch. Check them out below!
No. 1: Greg Brown (Austin Vandegrift boys basketball player)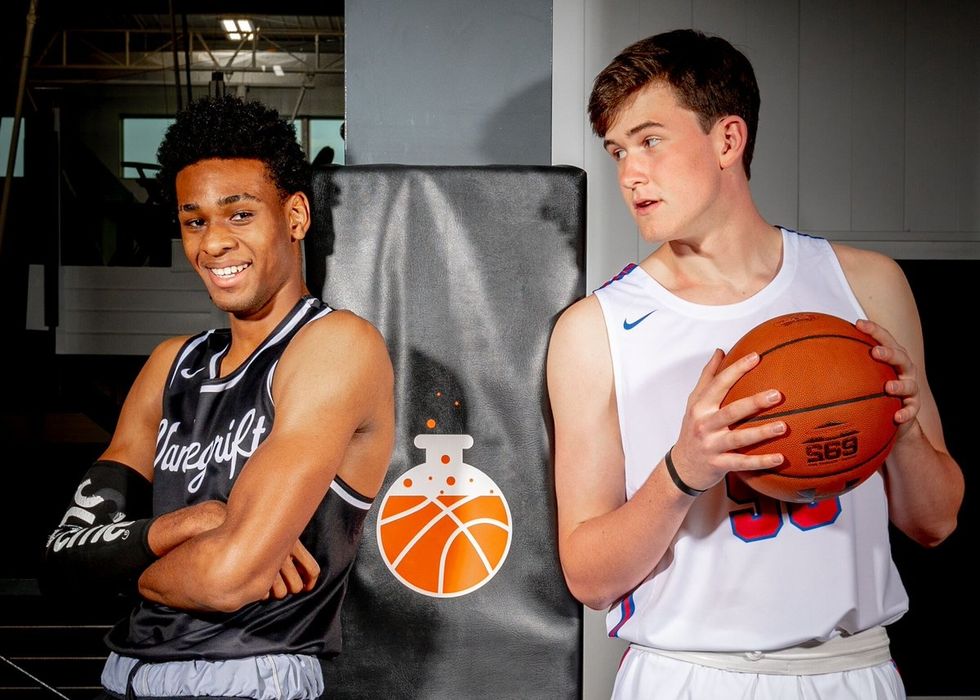 Vandegrift's Greg Brown has a chance to join former Westlake star Will Baker at The University of Texas.
The state's top-ranked 2020 hooper and the nation's eighth-best prospect has offers from North Carolina, Kansas, UCLA, Florida, Texas, Auburn, Baylor, LSU, Texas A&M, Oklahoma, Memphis, TCU, Southern California, Cal, Rutgers and Nevada.

No. 2: Hudson Card (Lake Travis football player)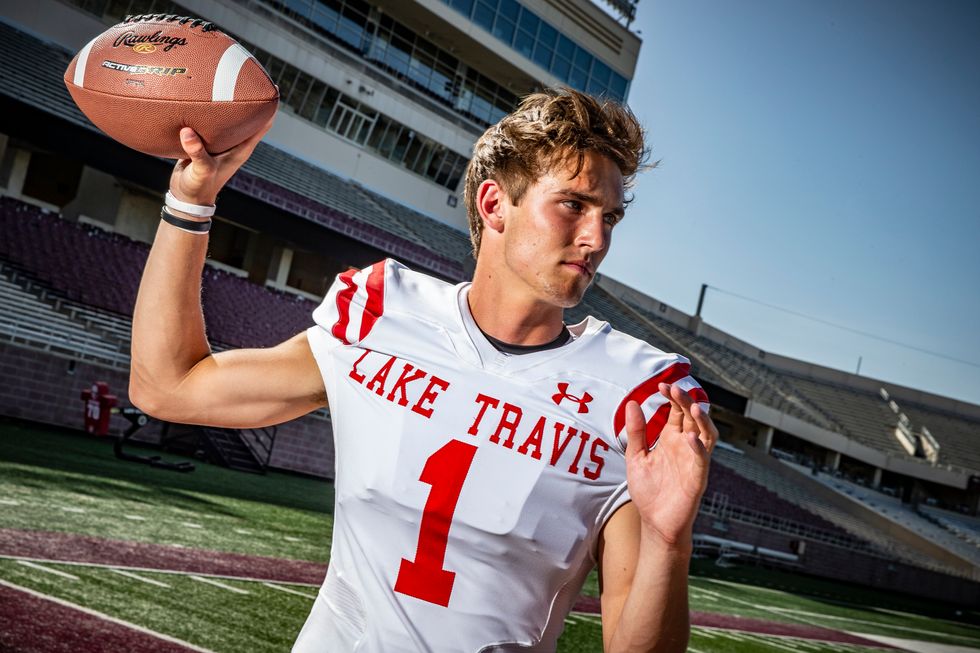 Hudson Card committed to The University of Texas before he was named Lake Travis' starting quarterback.
The state's sixth-ranked 2020 football recruit and Texas commit is the latest in a long line of great Lake Travis quarterbacks.

No. 3: Avery Kalsu (Dripping Springs volleyball player)
The top Austin-area girl athlete from the 2018-2019 school year has another season in Central Texas before she moves back to her hometown to play for the Tulsa Golden Hurricanes.
No. 4: KJ Adams (Westlake boys basketball player)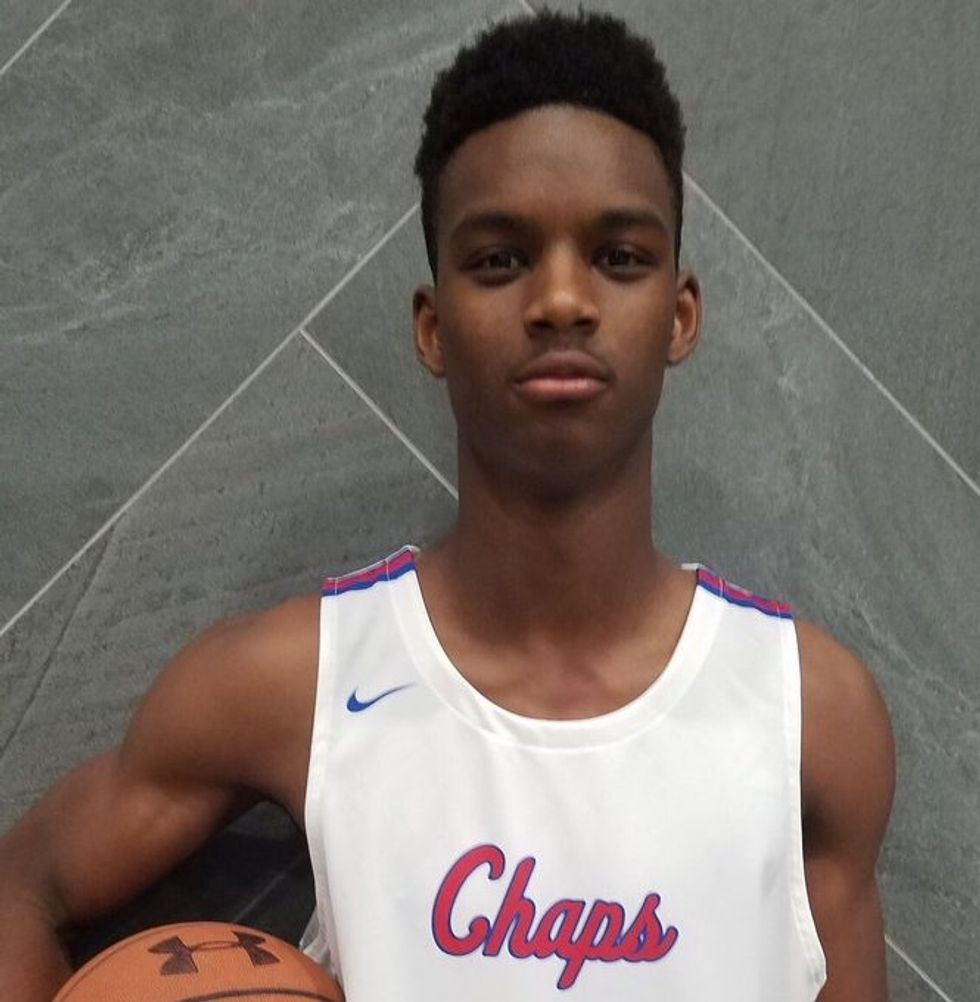 Westlake is now KJ Adams' team.
The state's third-ranked 2021 boys basketball recruit, who has offers to play at Texas, Oklahoma, Baylor, LSU, Texas A&M, Texas Tech, TCU, SMU and Ole Miss, learned from former Westlake teammates Will Baker (Texas signee) and Darius McBride (SMU signee) during the 2018-2019 season how to lead Westlake the next two years.

No. 5: Shay Holle (Westlake girls basketball player)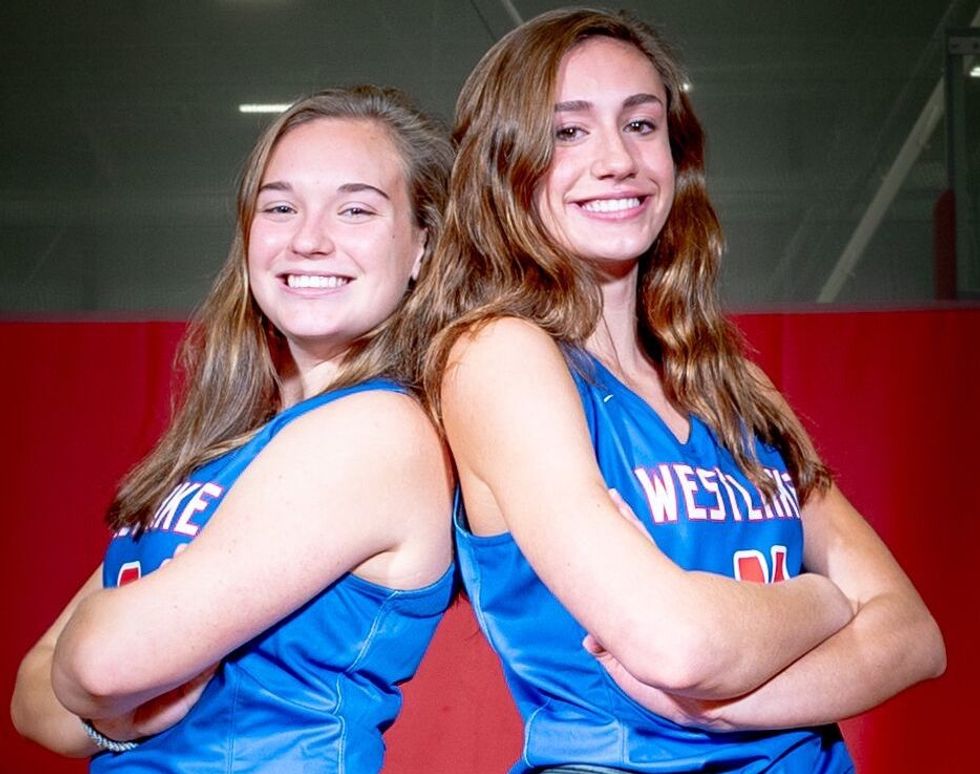 Texas State commit Presley Bennett (left) and Texas commit Shay Holle (right) are Westlake's star-studded duo.
The seventh-best 2020 girls basketball recruit from the Lone Star State and The University of Texas commit is the daughter of former Longhorn and NFL player Eric Holle and the sister of current Texas State basketball players Brooke and Bailey Holle.

No. 6: Jamal Shead (Manor boys basketball player)
The seventh-best 2020 boys basketball recruit from Texas led Manor to the 2019 UIL 5A state semifinal, and recently committed to Houston over Texas A&M, SMU, Drexel and Texas State.
No. 7: Grayson Schirpik (Leander Rouse volleyball player)
The 2020 TCU commit is still a major player for area power Leander Rouse.
No. 8: Bailey Goggans (Marble Falls track athlete)
The soon-to-be junior won the UIL 5A 800-meter state championship in 2018 and 2019, as well as the 400-meter title at the 2019 state meet.
No. 9: Ana Herceg (Pflugerville Weiss swimmer)
The first UIL state champ in Pflugerville Weiss history earned gold in the 200-meter freestyle as a freshman and sophomore.
No. 10: Alfred Collins (Cedar Creek football player)
The state's 19th-best 2020 football player has offers to play at Alabama, Texas, Oklahoma, LSU, Notre Dame, Texas A&M, Arkansas, Baylor, Colorado, Ole Miss, Penn State, Texas Tech, Arizona, Arizona State and SMU.
For more sports coverage, follow Thomas (@Texan8thGen) and VYPE (@VYPEATX) on Twitter.
Looking to get more involved? Check out ShopVYPE for fresh gear that supports local schools and the VYPE U Ambassador Program. To sign up for the VYPE U Program, apply at VYPEU.com.
Keep reading...
Show less