St. Pius X Magazine: Winter Wrap
Jun 04, 2021
PERKINS, SANBORN PUT PANTHERS IN 2022 STATE CONVERSATION
THE ST. PIUS X GIRLS BASKETBALL TEAM HAS SOMETHING SPECIAL BREWING UNDER THE DIRECTION OF COACH DEMYA WALKER WHEATFALL.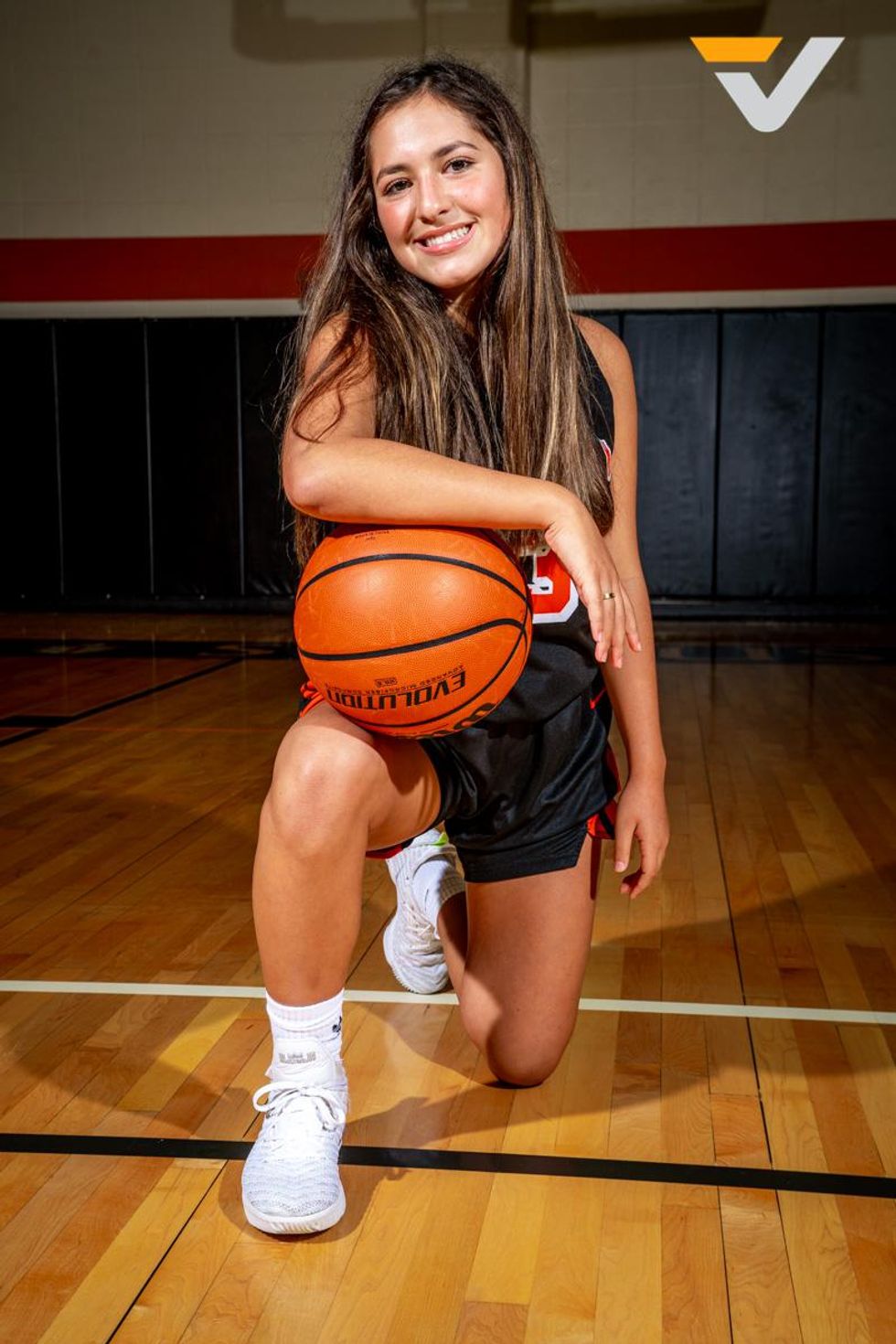 The Panthers reached the Regional round of the playoffs and return three of their top players for the 2021-22 season. It all starts with first-team, all-state selection Zachara Perkins, who is just a freshman. Perkins will be a national recruit as a senior and can score at will.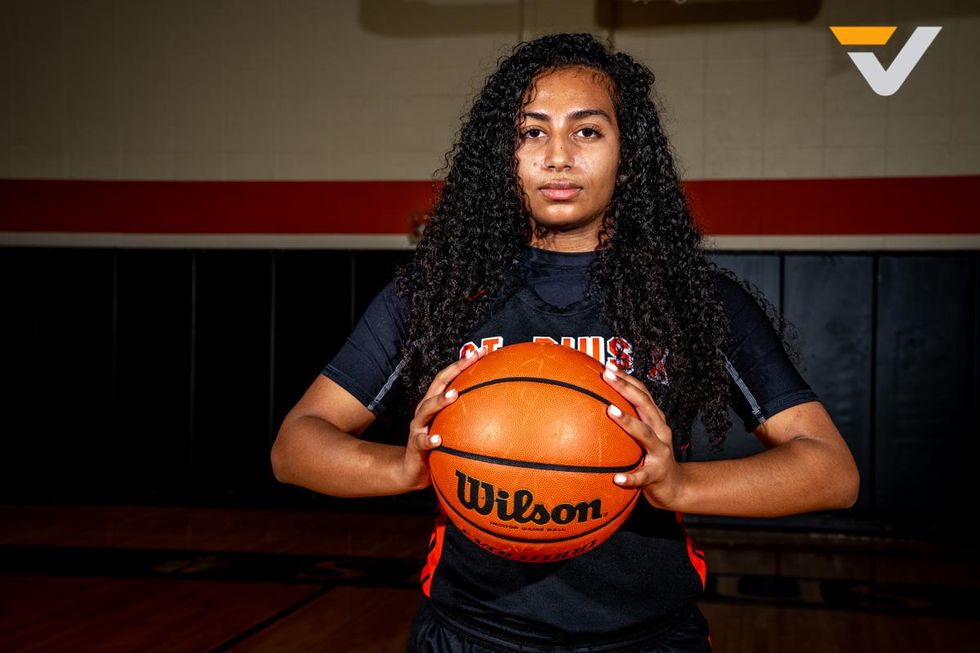 Breelyn Sanborn was a first-team, all-district selection and picked up an all-state honorable mention for her 2020-2021 play. She and Farren Donald-Wright are juniors. Donald-Wright was a second-team, all-district selection.

SPX beat Incarnate Word (San Antonio) in the Area Round before falling to district foes and eventual state finalist the Village School.
MOUTON SEEING IMPROVEMENT; SAYS GOODBYE TO JOHNSON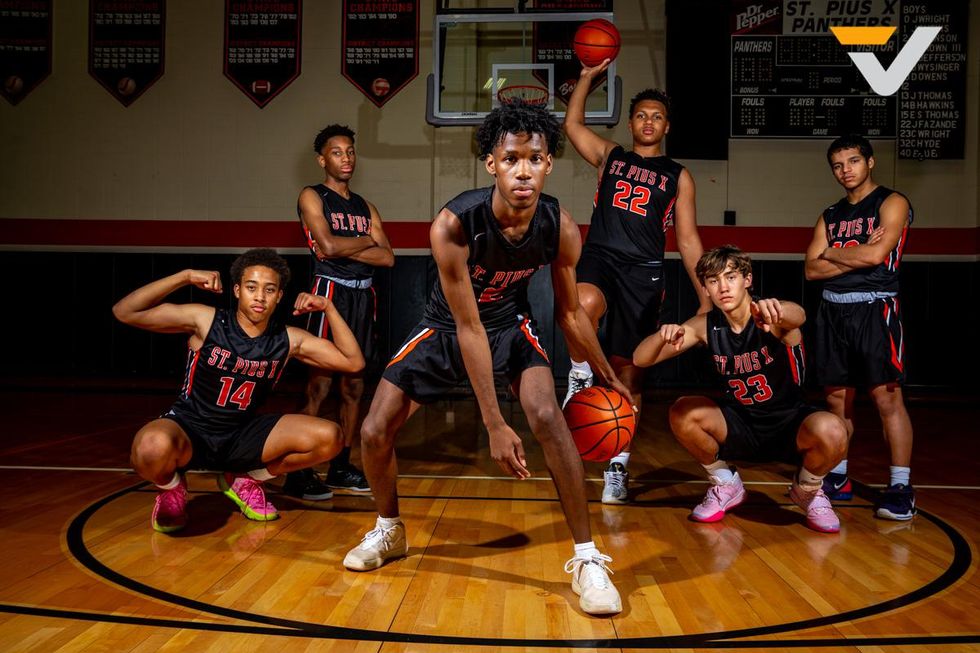 TEXAS LONGHORN BASKETBALL LEGEND BRANDON MOUTON TOOK OVER THE SPX BOYS' PROGRAM IN THE MIDDLE OF 2019, MAKING THIS HIS FIRST FULL SEASON ON THE BENCH.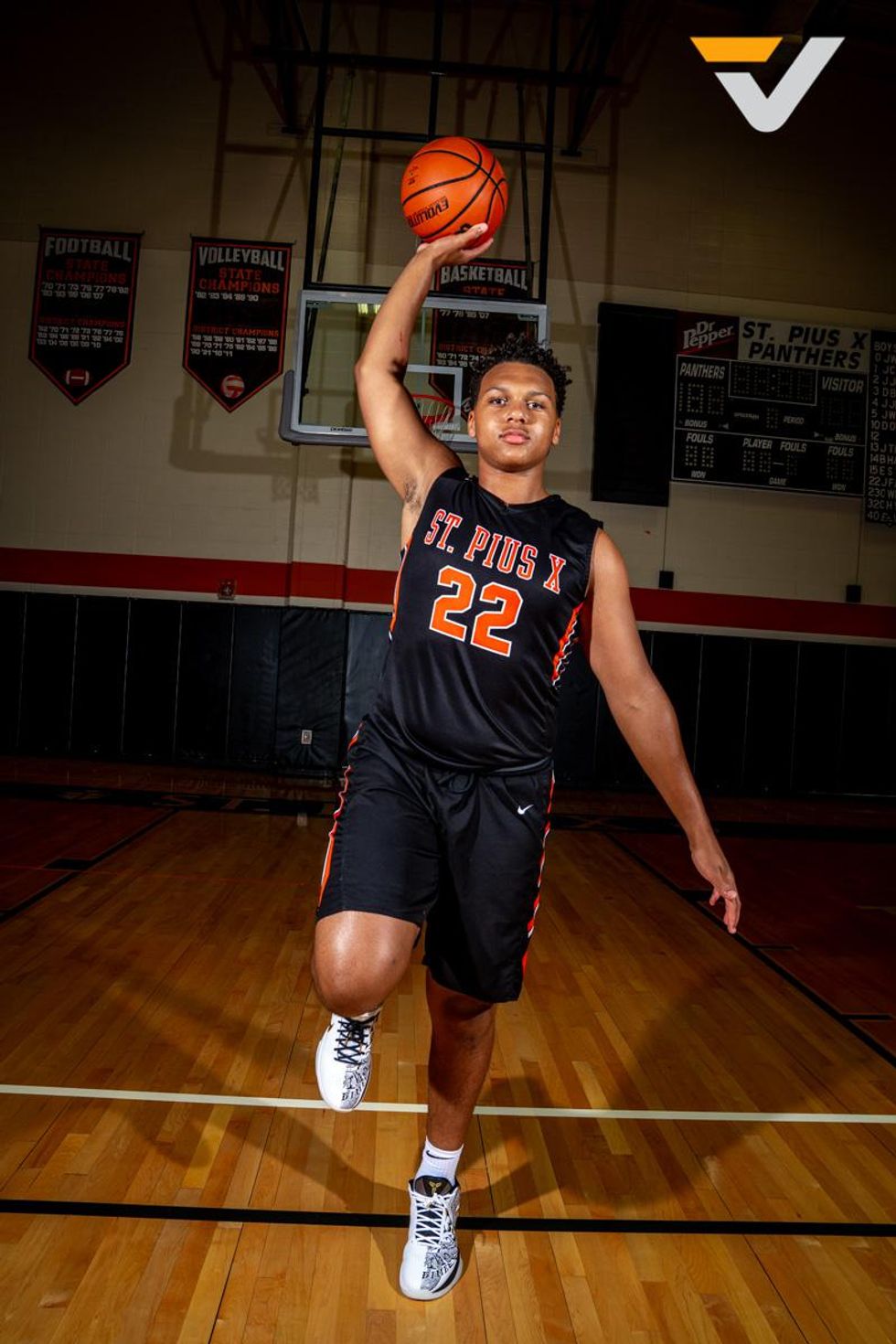 Concordia Lutheran and St. Thomas have been dominating the district, but SPX is getting in the conversation.

Mouton had his floor general in Jason Johnson. The senior point guard was a second-team, all-stater. Other notables included second-teamers Jackson Fazande and Nathan Alvarez.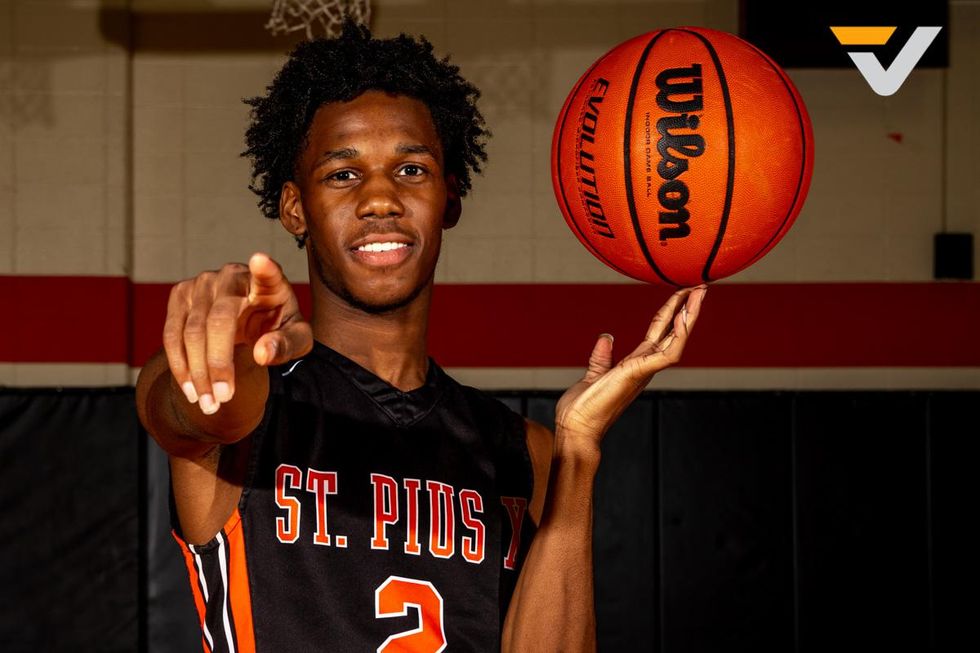 The Panthers fell in the Area Round to eventual state champs Antonian of San Antonio.

SPX GIRLS RETURN FIVE NOTABLES IN 2022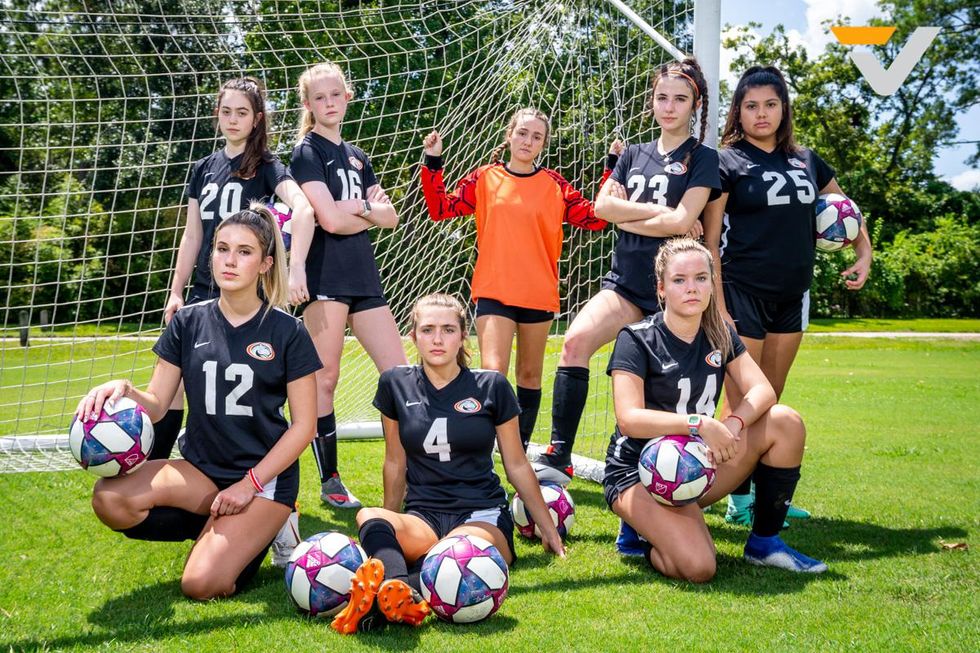 THE ST. PIUS X GIRLS PICKED UP A PLAYOFF WIN THIS SEASON AFTER A NICE DISTRICT SLATE. THE PANTHERS TOOK DOWN INCARNATE WORD (SAN ANTONIO) BEFORE FALLING IN THE REGIONALS TO ANTONIAN.

Leading the way on offense were Carley Canon and Anna Bordas up front. The middies were Corinne Ward, Georgia LeppardKubala and Makenna Capitaine, while Jackie Lesmeister and Arden Dabney held down the defense.
Lora Tresco was the first-team, all-district goalie. Canon and Lesmeister were second-teamers and Bordas, Leppard-Kubala, Capitaine and Dabney were honorable mentions. Five notables return next season, so the SPX soccer program should be in good hands under the direction of Laura Flores.
MERRICKS PREACHES THE DEFENSIVE SIDE OF THE BALL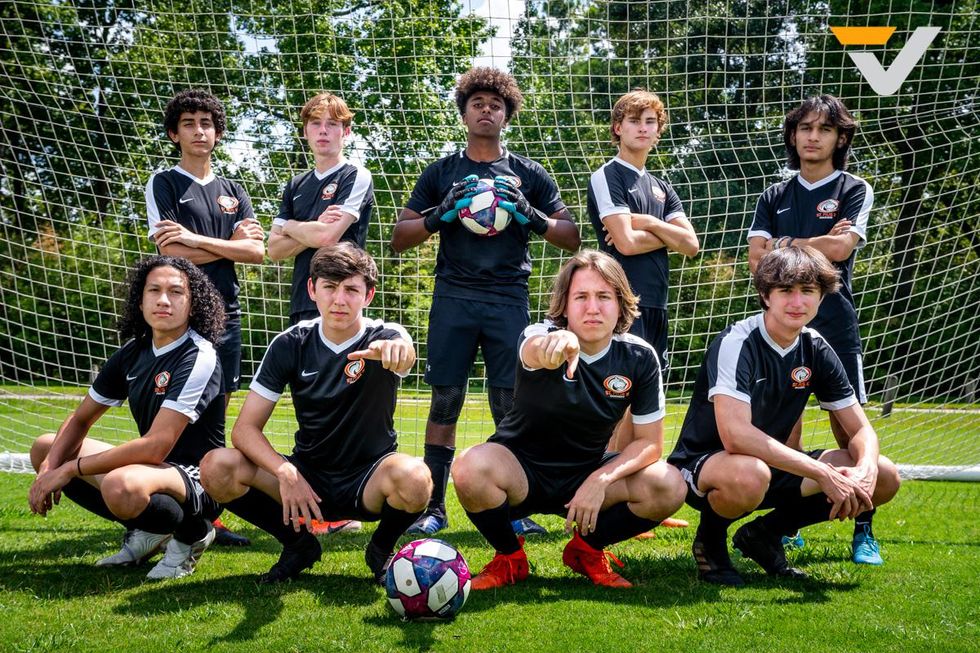 NICK MERRICKS PATROLS THE SIDELINES OF HIS ALMA MATER. MERRICKS HAS LED THE PANTHERS TO TWO STATE FINAL FOUR APPEARANCES SINCE 2014.

This season, SPX fell in bi-district play to St. Dominic Savio.
The Panthers were defensive this year as goalkeeper David Yearwood was a second-team, all-state selection and received a first-team nod in the district. Defenseman Kaid Nygren was a second-teamer.
BIRKELBACH MAKE MORE SCHOOL HISTORY IN POOL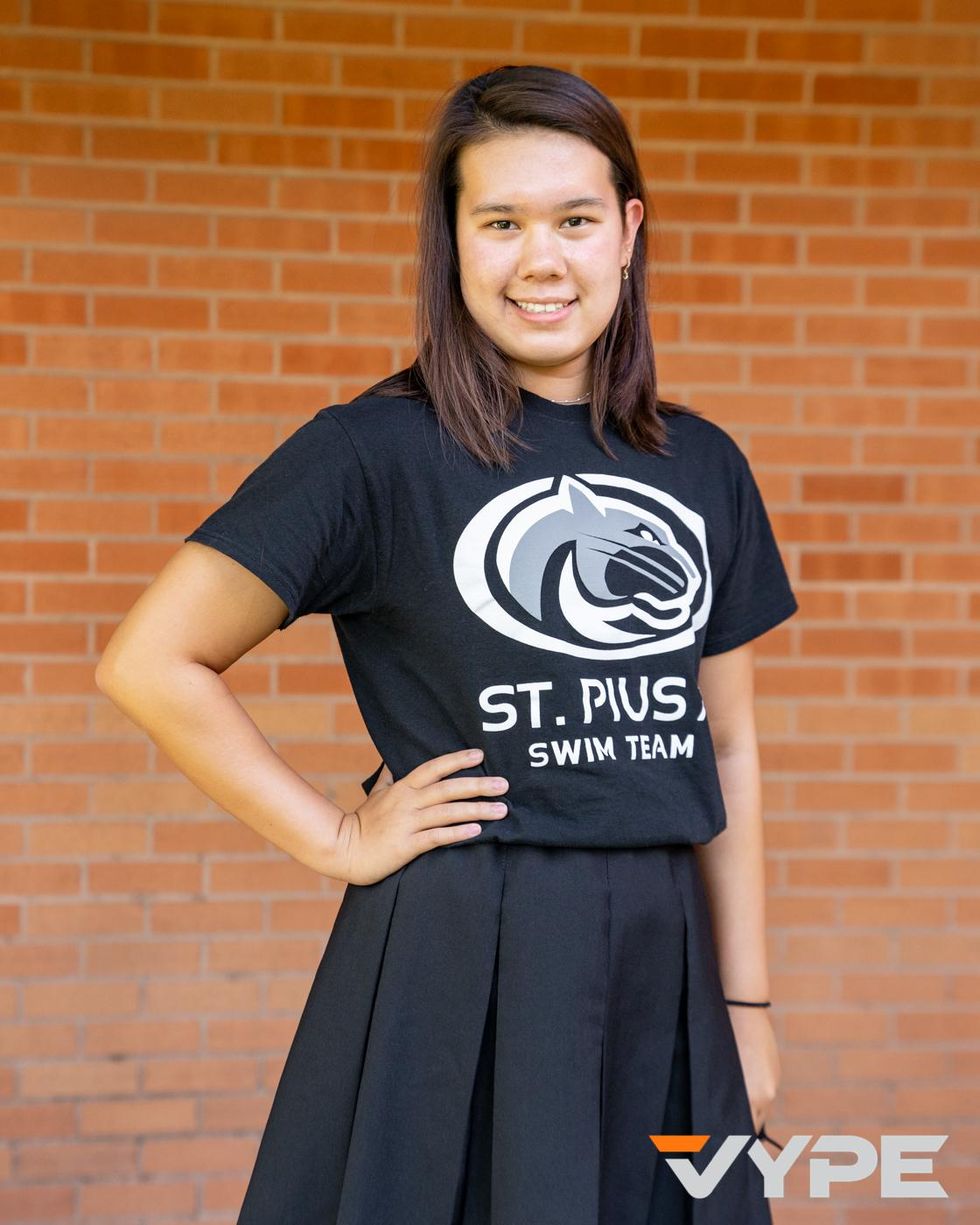 STEPHANIE BIRKELBACH HAS ALREADY ETCHED HER NAME INTO ST. PIUS X LORE FOR HER ACHIEVEMENTS IN THE POOL.

And she is only a sophomore.
This past season, Birkelbach broke her own two school records, which she set in her freshman year, in the 500-yard freestyle, taking second at the TAPPS State Swim Meet, and the 200- yard individual medley, taking fourth at state.
"We didn't go to that many meets due to COVID, but it was a fun season," Birkelbach said. "It was fun to go to state with our entire team."