Making Gains: TWCA's Makiya Already Showing Signs of Greatness
Mar 16, 2023
Bradley C. Collier (VYPE)
IT'S NOT OFTEN THAT AN ATHLETE ALREADY HAS THE STRENGTH TO GO THE DISTANCE AT SUCH A YOUNG AGE. FORTUNATELY FOR TWCA TRACK & FIELD, THAT IS THE CASE WITH SUPER SOPHOMORE TAYLOR MAKIYA.
As one of the stars of coach Tom Earle's exceptional group, Makiya's specialty is the shot put.
What's most surprising, however, is how much momentum she's gained having just picked up the shot a few years back.
"I first started competing in track and field in middle school," said Makiya. "I decided to try shot put and a few other events in eighth grade and I really enjoyed it. After my freshmen year, the offseason felt really slow at first because I had to start up everything again. From there, I worked with a private coach on my form and worked in the gym."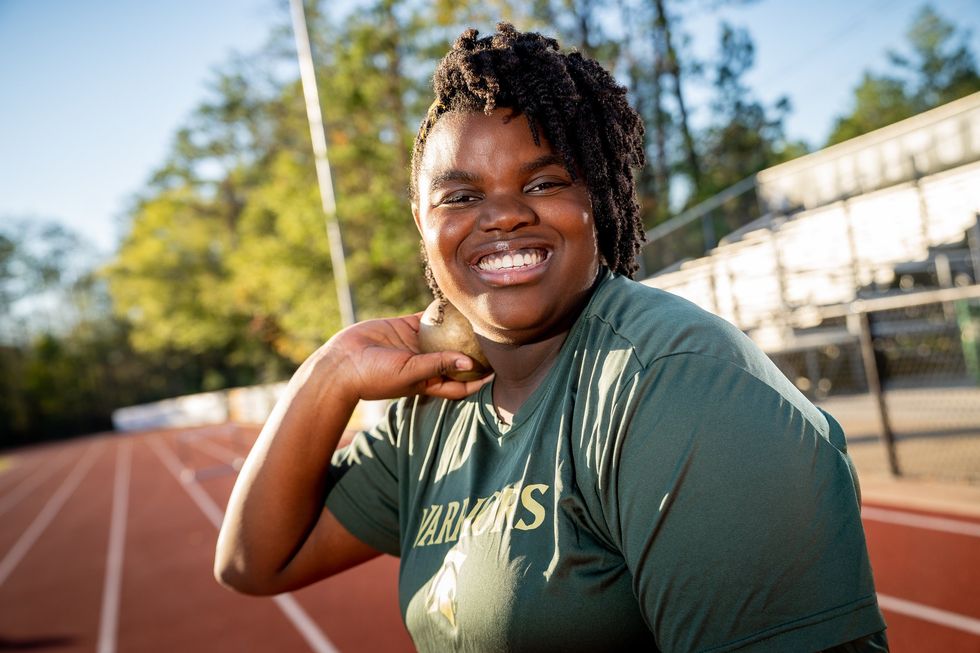 Bradley C. Collier (VYPE)
She exploded onto the scene as a freshman earning silver medals in the 2022 District and Regional Meets, before winning gold at last year's State Meet.
She's picked up where she left off this year, winning gold in the University of Houston Indoor Meet. On top of that, her performance for USATF has garnered three silver medals and a seventh-place finish in the USATF Championships.
"My goals are to build on last year's successes and hit a new personal record," Makiya said. "I also hope to grow in other events than shot put throughout the season."
Makiya aspires to be like her role model New Zealand shot put star, Valarie Adams, because of the Olympian's elite form and power.
For now, however, she hopes to launch the discuss and shot put through the air further than any other Warrior before her. She's well on her way.