VYPE Class 4A Helmet Stickers powered by Houston Methodist Orthopedics & Sports Medicine: Week 9 (Oct. 22-24)
Oct 28, 2020
Welcome to a new VYPE feature for the 2020 football season - VYPE Helmet Stickers powered by Houston Methodist Orthopedics & Sports Medicine! Every week, VYPE will scour the stat sheets of the previous week and find the top performers.

Class 4A teams and down just finished Week 9 of the season this past weekend. Who earned a VYPE Helmet Sticker this week?
Caleb Pierson - Huffman
7-0 pic.twitter.com/c26GZVuCDV

— Caleb J. Pierson (@CalebJ_Pierson) October 25, 2020
In a 22-7 victory for Huffman last week over Splendora, which pushed the Falcons to an impressive 7-0 in the 2020 season, Caleb Pierson came up big on the defensive side of the ball. Pierson finished with 15 tackles and one tackle for loss in the victory for the Falcons.
Damian Ruiz - Livingston
Very tough running here by Livingston QB by Damian Ruiz #txhsfb@txredzonereportpic.twitter.com/ejPB1ytrhj

— Derek Ray Johnson (@derekraydj) September 26, 2020
This is not the first time Damian Ruiz has found himself receiving a VYPE Helmet Sticker this season. Ruiz helped guide Livingston to a 21-7 victory over Vidor last week pushing the Lions' record to 6-2 on the 2020 season. Ruiz finished the game 8 of 15 for 179 yards and two scores. He also had 68 yards on 13 carries on the ground. He has passed for more than 1,000 yards this season already.
Xavier Mills - North Forest
Game Time! pic.twitter.com/K8Kjqep6dd

— North Forest High School (@NorthForestHigh) October 23, 2020
North Forest is coming off a 42-12 win over Scarborough and in that Xavier Mills was a big key to the successful night. Mills finished with 114 yards and three scores on just seven carries. Now, that's being productive.
Johntre Davis - El Campo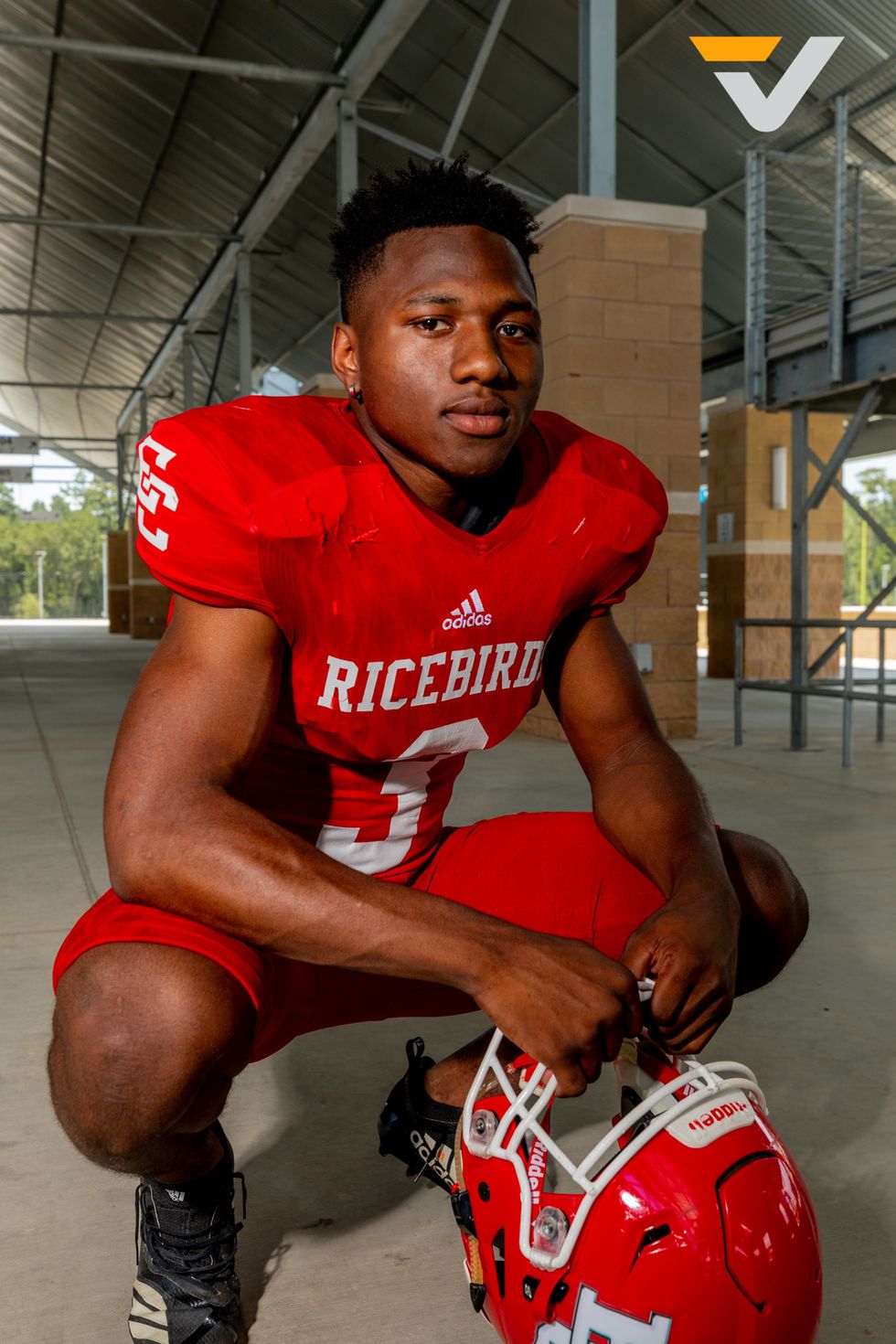 Johntre Davis has been a rushing machine for the Rice Birds this season. He continued that against Bay City, which marked the 100th meeting between the teams. Davis finished with 202 yards and three touchdowns on 25 carries for El Campo. On the season, Davis has rushed for 1,086 yards and 12 scores thus far. He is on pace for a monster season.
Article Powered by Houston Methodist Orthopedics & Sports Medicine
Houston Methodist Orthopedics & Sports Medicine is Houston's leading provider of orthopedic services — from diagnosis to treatment to rehabilitation — to manage all musculoskeletal conditions and injuries. Houston Methodist Orthopedics & Sports Medicine offers comprehensive diagnostic, treatment and rehabilitative services with a high standard of excellence for elite athletes and active adults alike. We specialize in treating athletes of all kinds, ages and experience levels, from students and recreational, to professional athletes and performers. Houston Methodist serves as the official health care provider for the Houston Texans, Houston Astros, Rice Athletics, Houston Livestock Show and Rodeo™, Houston Ballet, Houston Symphony and Houston Grand Opera.