RING SEASON: North Shore's Johnson a big star on team of stars
Dec 14, 2022
Bradley Collier (VYPE)
It's that time again. Texas high school football is sure to have a climactic finale this Saturday as the UIL State Championship game pits two of the best teams in the country.
North Shore football is familiar with the high-pressure atmosphere of the title game in AT&T Stadium, considering they've been there four times out of the last 6 years. Given that fact, the majority of this year's roster has experience in that big arena, including star RB Rashaad Johnson.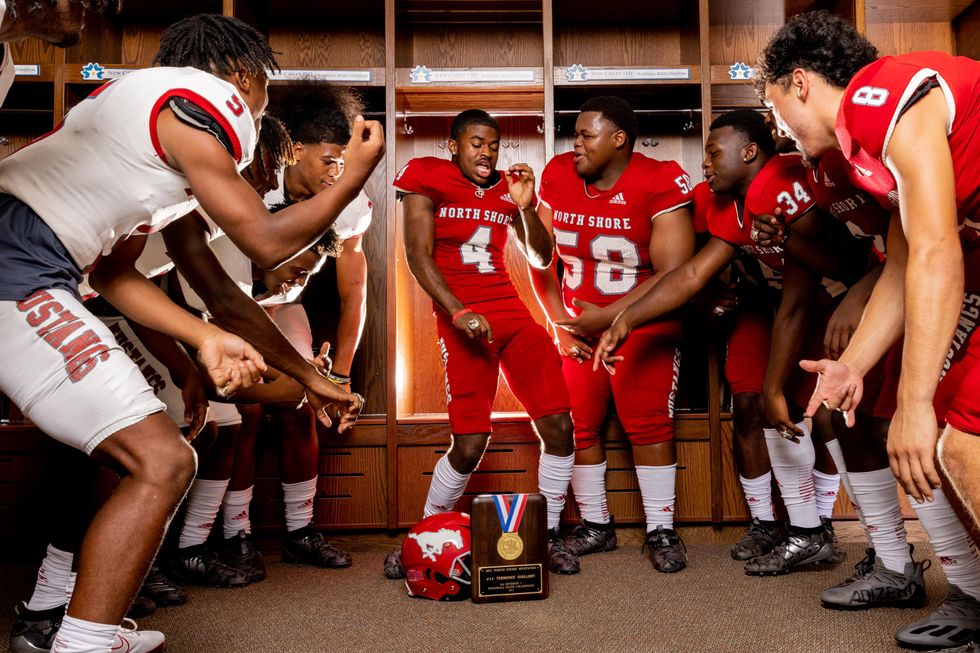 Bradley Coller (VYPE)
After winning the State Title last season, Johnson's talent and will to win has only intensified. This was demonstrated by his three-touchdown performance against the undefeated Westlake (they were on a 54-game winning streak) in the State Semis. North Shore beat the Chaps, 49-34, to advance to the Finals.
"It was just business as usual [the win against Westlake]," said Johnson. "We're excited that we get to play as a team for one more week. That's all that really matters. Sure, we're excited, but we still got a job to do on Saturday."
North Shore's final opponent is none other than Duncanville, which has been a recurring postseason matchup over the past six years. The Eastside has gone undefeated against D-Ville at State (2018, 2019 and 2021).
The Mustangs' undefeated campaign to arrive at this rematch can be accredited to several factors, including a top-ranked defense, experienced coaching staff, an explosive run game with Johnson and sophomore D'Andre Hardeman Jr., and the adaptability and leadership of dual-threat WR-turned-QB David Amador II.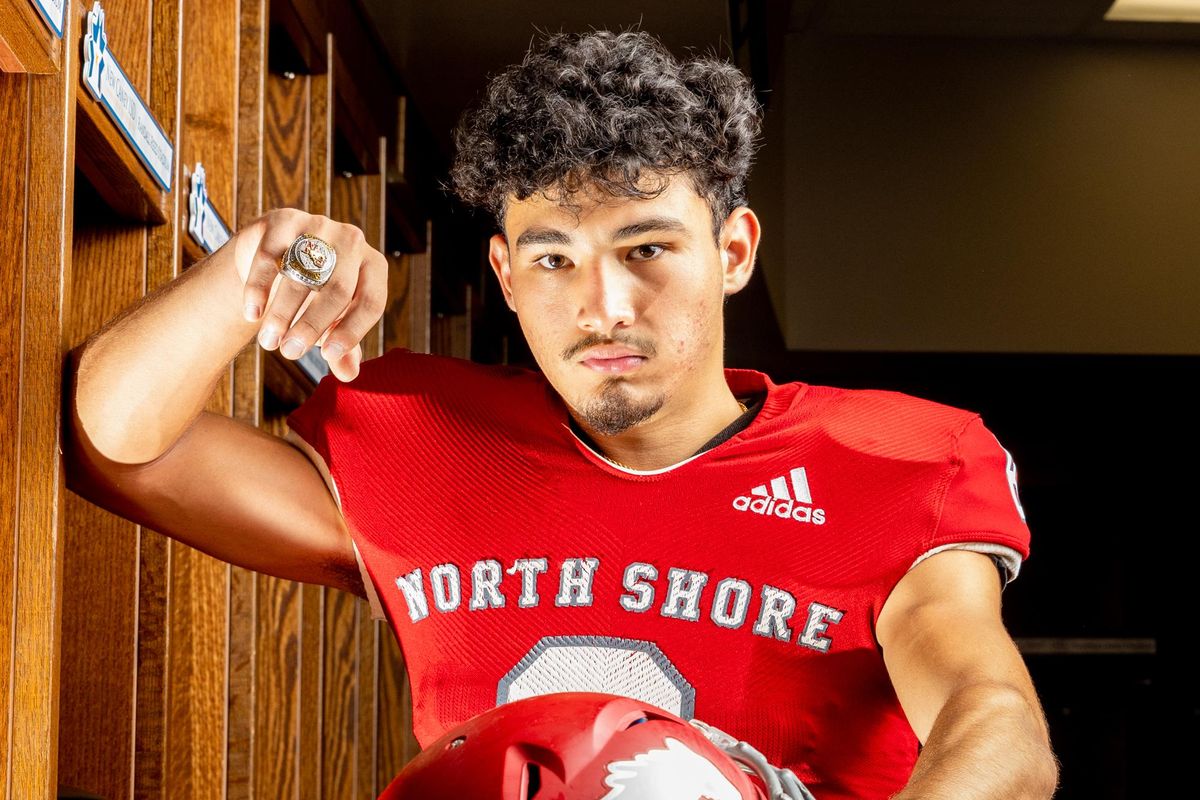 North Shore QB David Amador IIBradley Collier (VYPE)
"He [Amador] can do anything," Johnson said. "He's very athletic and he's been unstoppable. You can't stop that man. That's a bad man, right there. I appreciate him and I'm really impressed with how he's stepped up as our QB."
Speaking of an explosive run game, the importance of having not one, but two top-tier running backs cannot be overstated. With Johnson leading the rush as their power-back and Hardeman's elusiveness to complement him, the pair has been invaluable.
"It's a 50-50 effort," said Johnson. "We [Hardeman and I] help each other out. That's my 'dawg'. He's going to be something serious with the two years he has left, here. We just play our game. On the sidelines, we'll communicate with each other, see what the defenses do and just correct it from there."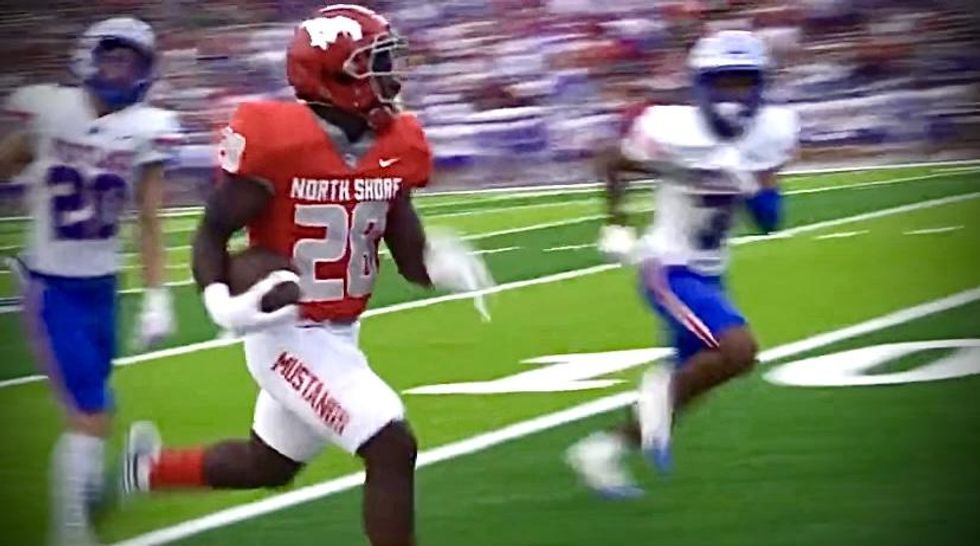 RB D'Andre Hardeman Jr. scores on a 4th & 1 play against WestlakeStill image from Video captured by Jackson DiPasquale (VYPE)
The four years Johnson has spent at North Shore have brought his game to another level. He is committed to Central Arkansas with other schools showing interest in the durable senior.
"I'm really thankful for this [the opportunity to play for North Shore]," Johnson said. "There's a lot of talent that has come out of North Shore. Like my bloodline, my Pops and my uncles, all played for North Shore. So, it really means a lot to me. Now that my name is getting out there more, people are recognizing me because I go to North Shore. It's a big accomplishment."
Johnson and Company are four-quarters away from winning another State Title. They're hungry for the chance to go 4-for-6, when they play Duncanville on Saturday, at 7 p.m. in AT&T Stadium.
"It would mean a lot [to win State again]," said Johnson. "I need two rings. I need two more rings (including his graduation ring) before I graduate. I already have one. But, I need one more. That's all I need."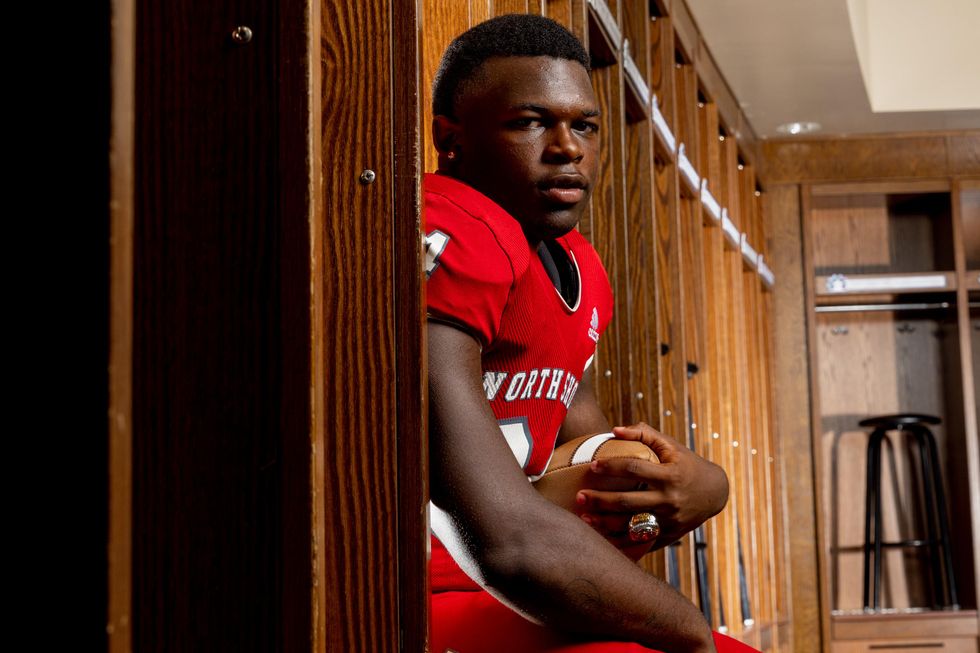 Bradley Collier (VYPE)