By Bradley Collier
The basketball playoff crystal ball is coming into focus as district crowns are being handed out throughout the city.
The Spartans of Seven Lakes are the city's top Class 6A team, while FB Marshall leads the 5As. How about Booker T. Washington becoming HISD's top squad? The surprise of the year is unanimous... the Furr Brahmas.
(By Ray Meach)
VYPE's PUBLIC SCHOOL TOP 20
Seven Lakes
Fort Bend Marshall
Booker T. Washington
Summer Creek
Dawson
Furr
Fort Bend Hightower
Bellaire
Strake Jesuit
Atascocita
Madison
College Park
Cy Creek
Grand Oaks
Cy Falls
Manvel
Shadow Creek
Tomball Memorial
Clear Falls
Clear Springs
Welcome to our feature - the Klein ISD Athletes of the Month - highlighting some of the best student-athletes in one of the most proud districts in the state of Texas. One girl and one boy will be selected each month representing the independent school district.
​Khloe Vaughn, Klein Oak Girls Basketball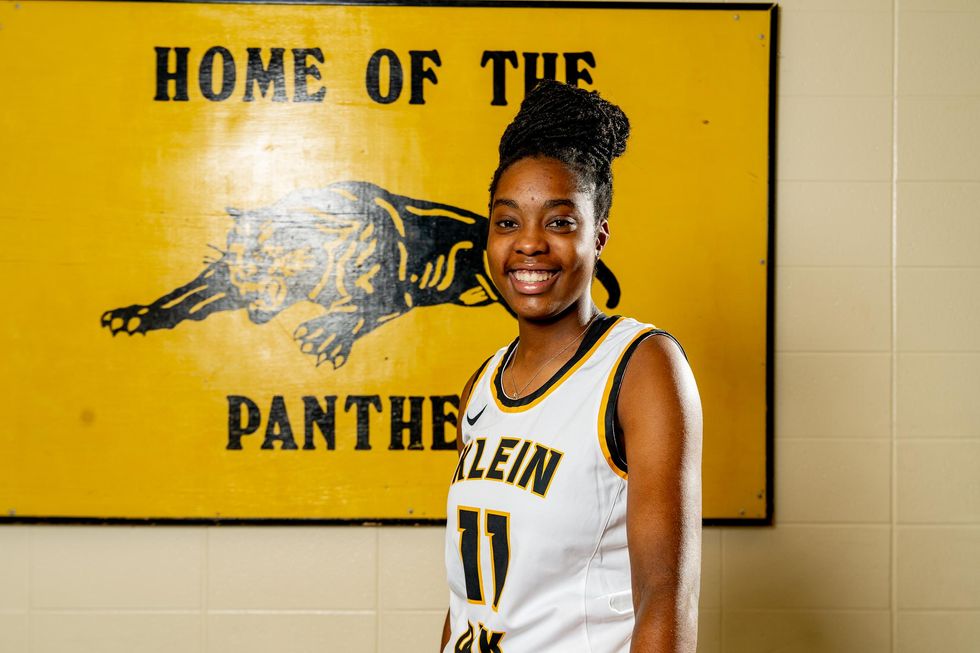 Khloe Vaughn is having an all-district season, leading the Panthers in scoring with 12 points per game. She is also a beast on defense on the front end of Klein Oak's defense. The Panthers are on the edge of playoff contention, so Vaughn will need to keep up the pressure on both sides of the ball.

​Colton Griffin, Klein Collins, Baseball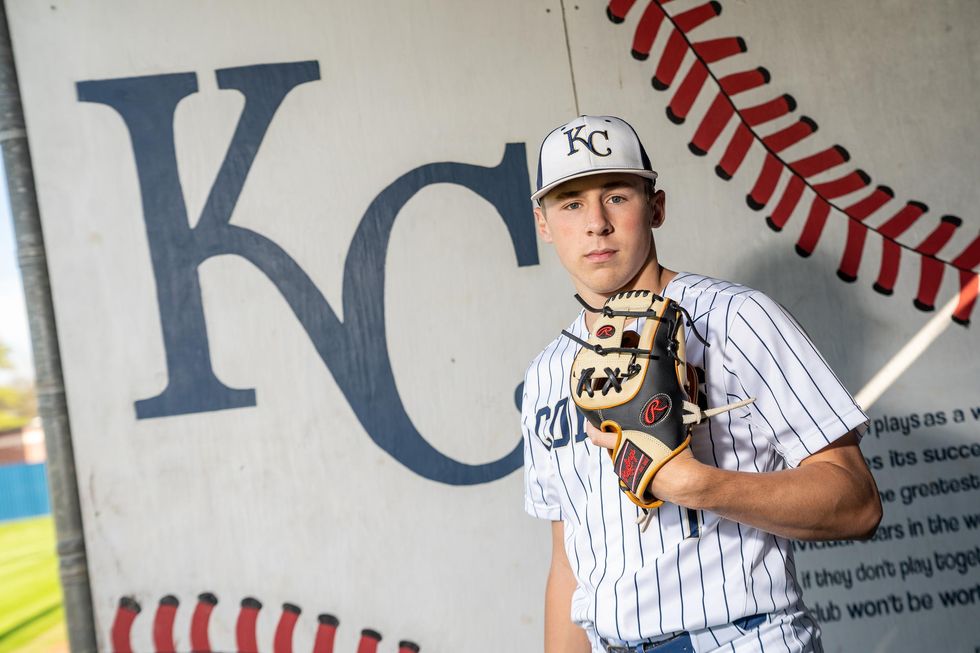 As the sound of cleats grind against the concrete and the smell of freshly-cut grass is in the air, it's time to play ball. Klein Collins' Colton Griffin is a star on the football field, but his future is baseball. The senior recently signed his National Letter of Intent to Stephen F. Austin to play baseball. He's lethal from the left side of the plate.

The Class of 2023 has signed and solidified their spots on collegiate team. Now, college coaches have turned their attention to the Classes of 2024, 2025 and 2026.
The Greater Houston-Area is absolutely loaded with Division I talent for the next few years, and the offers are already starting to roll in for the athletes.
Here are the recruits who are On Fire, The Risers and The Sleepers who will pick up offers soon.
ON FIRE
Joseph Jonah-Ajonye, Oak Ridge, Class of 2024 DL: Oak Ridge High School has seen some talented players compete at the next level and 6-foot-4, 240-pound DL Joseph Jonah-Ajonye will be the next. Ajonye had an impressive junior season with 51 TKLs, 7.5 Sacks, and 10 TFLs. After the season ended, the junior DL saw a major increase in his recruitment and after attending Junior Days. This past month, he has picked up offers from Baylor, Memphis, Texas, Texas A&M, USC, Mizzou, Nebraska, UH, Utah, Cal, TCU, Notre Dame, Kansas State and OU. Expect to see more offers in the coming weeks and a huge bump in his recruitment ratings.
...
Andrew Marsh, Katy Jordan, Class of 2025 WR: Marsh was seen as one of the top wide receivers in the State for 2025 before his sophomore season and showed that in the fall with 55 REC, 850 YDS, and 10 TDs. The young WR has picked up offers from USC, UNLV, Kansas, Michigan, Ole Miss, Penn State, Texas State and Nebraska this past month to make his total offer count at 22. Marsh is primed for a big junior season and I expect more big-time offers to come this offseason.
...
Devin Sanchez, North Shore, Class of 2025 DB: Devin Sanchez is the next big thing at North Shore and college coaches took notice after a phenomenal season. Sanchez finished the season with 36 TKLs, 4 INTs, and 18 PBUs on a team that made it to the State Championship game starting as a sophomore. The DB has picked up offers from LSU, Miami, Oregon, Colorado, Auburn, ASU, Nebraska, Ohio State, PVAMU and Penn State. Sanchez, now with 26 total offers, should see more offers roll in this offseason as he is a Top 30 player nationally.
...
Jonah Williams, Galveston Ball, Class of 2025 ATH: Williams was the District 9-5A MVP having a very impressive sophomore year with 60 TKLs, 4 INTs, 6 PBUs, and 4 punt return touchdowns. Williams, at 6-foot-3, is an intriguing prospect who has picked up offers from UTSA, Texas Tech, Houston, Texas State, Arizona, Oklahoma and Colorado State this month. He will see playing time at both DB and WR next fall which should attract more schools to the young star from G-County.
THE RISERS
Kaleb Blanton, Manvel, Class of 2024 LB: Blanton had 100 TKLs, 2 sacks, 1 INT and a forced fumble on the year and has seen big movement in his recruitment. He was a district first-teamer in one of the most competitive districts in 5A-D1 and his tape has college coaches intrigued. The 6-foot-2, 210-pound LB has picked up offers from Penn, Marshall, Arizona, Alabama State, Sam Houston, Princeton, Rice and Dartmouth this month alone. With camp season approaching soon, more offers are sure to come this offseason ahead of his senior season.
...
Will Cianfrini, Galveston Ball, Class of 2024 WR: One of Galveston Ball's biggest stars - Mike Evans - was a basketball player turned WR who has had a Hall of Fame-level career in the NFL, and now the Tornadoes have a very similar type of player in Will Cianfrini. The 6-foot-5 hooper can make difficult contested catches with ease and has a great vertical. Cianfrini is still raw at wide receiver but has seen an increase in his recruitment due to his high ceiling. He picked up four offers this past week from Sam Houston, Grambling State, Texas State and UTSA with many other schools monitoring. Definitely a prospect to keep an eye on.
...
Jermaine Bishop Jr., Willis, Class of 2026 ATH: The Bishop family has had some Wildkat Legends go through the Willis football program, and Jermaine Bishop Jr. has lived up to the family name, so far. As a freshman on varsity this year, the young athlete had 49 TKLs, 5 INTs, 1 pick-six, 363 return yards and a 60-yd rushing TD. Bishop has already picked up offers from Houston, Florida, Nebraska and TCU. The young Willis star will be one to watch with more offers to come as he goes into his sophomore season.
...
Zechariah Sample, Katy Jordan, Class of 2024 ATH: Sample was one of the most electric players in District 19-6A this year with the ball in his hands, offensively and made some nice plays defensively in his junior year. Sample has picked up his first two FBS offers this past month from Tulsa and UNLV, while receiving interest from many other P5 Schools. His offer list will continue to grow during 7v7 and camp season. Put this kid on your radar now.
THE SLEEPERS
Mitch Melton, Conroe, Class of 2024 LB: Mitch Melton is a player to add to your radars, NOW. The Conroe LB played the position for the first time this past season, tallying 83 TKLS, 8 QB pressures, 1 FF, 1 FR, 2 PBU and one sack. He has received heavy interest from Sam Houston, Rice, Montana State, Memphis and ULL. Expect a school to pull the trigger soon and offer him in the coming months.
...
Mike Gerald, Morton Ranch, Class of 2024 ATH: Mike Gerald is an intriguing prospect from Morton Ranch. He saw most of his playing time at WR this year having 641 yds and 9 TDs, but will see more snaps at DB next fall. Houston, TCU, Penn and others are monitoring as of now. Expect some offers to roll in ahead of his senior season.
...
Tracy James II, Cy-Ranch, Class of 2024 WR: Tracy James II was one of the best wide receivers in District 16-6A, tallying 909 receiving yards and 9 TDs which earned him a first-team, all-district selection. James is an electric playmaker, who can play in the slot or out wide. He picked up an offer from PVAMU this month and other DI schools have been monitoring.
Join the #VYPETEAM
Get up to date news from all over the country!