With the end of football season comes the VYPE HOU Public School Wide Receiver of the Year Fan Poll Presented by Sun and Ski Sports. VYPE HOU sorted through all of the stats from around the metroplex this season and has narrowed it down to some of the top athletes in the area. Be sure to vote for your favorite athlete out of the ones listed below!
Voting closes Tuesday, January 31st at 11:59 p.m. CST
Please note that the use of voting software or bots will result in a deletion of votes and a potential DQ from the contest. PLEASE try to keep this fair and fun for all involved!
All athlete polls and their content are only associated and created by VYPE Media and its staff. The content is not created or voted on by any corporate sponsor or marketing partner. Please contact VYPE Media directly if you have any questions, comments, or concerns around our Fan Polls.
If you need gear for skiing, snowboarding, cycling, running, hiking and more, Sun & Ski Sports has it in-stock and ready for your upcoming adventures! Shop in-store at their 13 locations in Texas, or sunandski.com.
Bradley C. Collier (VYPE)
SWIMMING CAN BECOME MORE THAN JUST A HOBBY FOR SOME. FOR RANDLE'S ETHAN ESPARZA, IT'S BECOME PART OF HIS IDENTITY

"Originally, my parents just wanted me to be able to swim in the water for safety," said Randle's Ethan Esparza. "Over time, I really enjoyed it. At some point, early on, I just wanted to start swimming competitively. As soon as I did, I fell in love with it."
While swimming has become much more than a hobby, Esparza is fully-engaged at Randle High--playing percussion in the bad. He also wants to run cross country or soccer in the off-season.
But back to swimming--Following his freshman year, Esparza's ability began to flourish. The young Lions swimmer won the District 100-yard backstroke with a time of 57.17 and placed fourth in the Region VI-5A Championship. Earlier in 2022, he advanced to the State Meet on the campus of the University of Texas.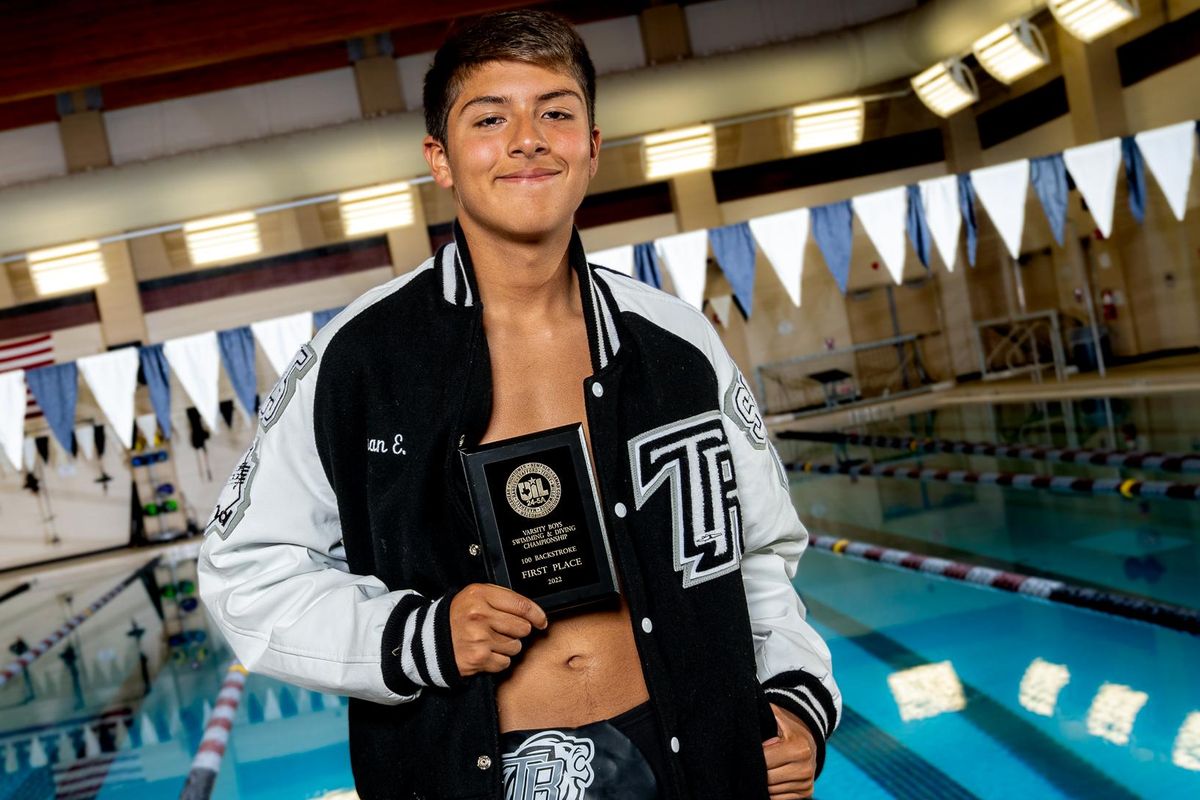 Bradley C.Collier (VYPE)
"I figured out I was pretty good at this [competitive swimming] around my sophomore year," Esparza said. "I wasn't the best, as a freshman, and struggled to keep up with all the other swimmers. I didn't place that well at State but the fact that I made it there, I thought it was a pretty good achievement."
The backstroke has always been his race, for a specific reason.
"When I was younger, I really didn't like to put my face in the water," Esparza laughed. "Originally, I didn't want to do freestyle. They [his coaches] told me I should try backstroke. I felt like that was easier for me at the time. So, I just kept with it."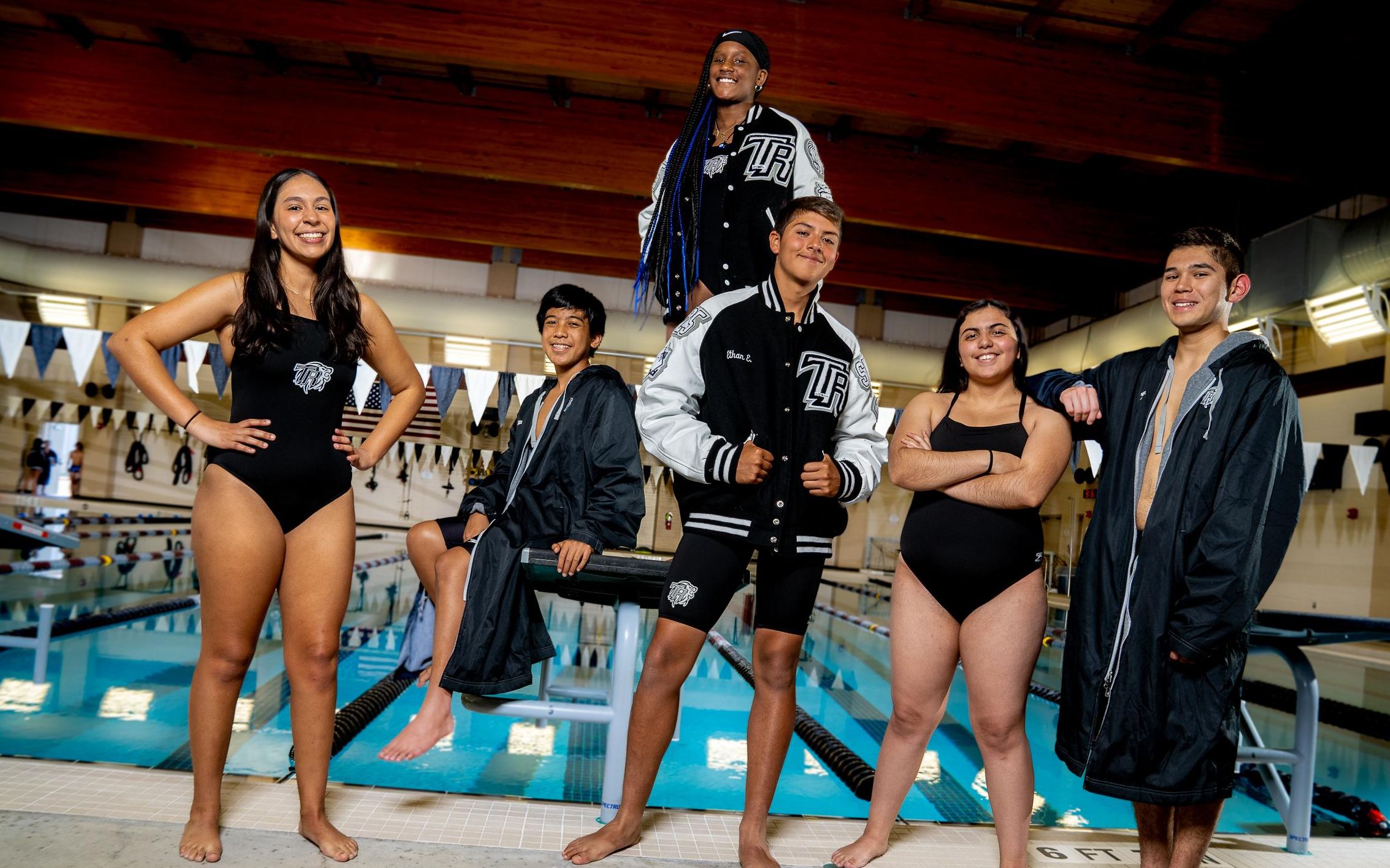 The 2022-23 Randle High School Swim TeamBradley C. Collier (VYPE)
It's no wonder that his biggest swimming influence is Olympic backstroker Ryan Murphy.
"I've met him in person at a camp and he gave me some pointers, which really helped. He also went to the University of Cal-Berkeley, which is where I want to go."
VYPE caught up with Chad Landry Head Coach of Bridge City Baseball at their VYPE Spring 2023 Media day talking about last year, up coming season and more!!
Check out the interview below!!
Join the #VYPETEAM
Get up to date news from all over the country!